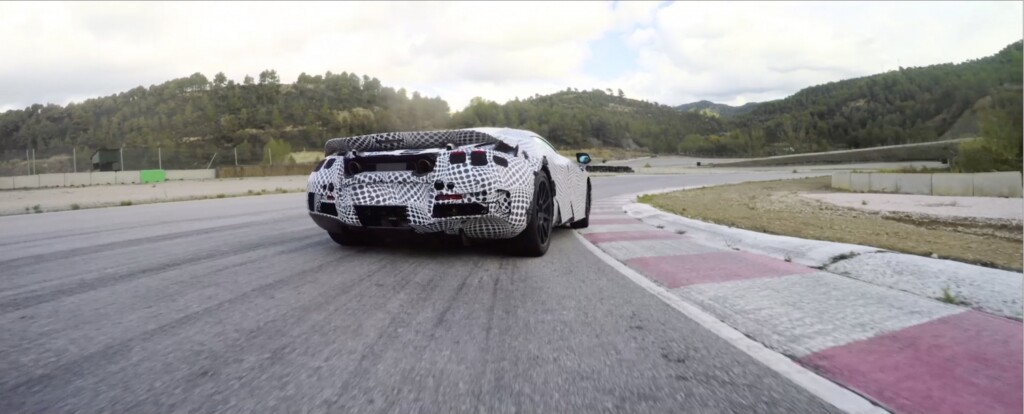 The second-generation McLaren Super Series is set to redefine expectations of supercar capability with phenomenal stopping performance to equal its extreme acceleration. Reaching 200km/h in 7.8 seconds, McLaren now reveals that the new supercar can then brake to a standstill in just 4.6 seconds and 117 metres – 6 metres less than the 650S and almost on par with the legendary McLaren P1*.
According to McLaren, the braking capabilities of the second-generation Super Series were perfected during the most rigorous development programme of dynamic technologies ever undertaken by the company. Lighter, stiffer brake calipers, carbon-ceramic discs as standard and optimised brake pedal feel and modulation at the limit are key elements in delivering the incredible stopping power, with tyre performance also critical.
Working in close co-operation with Pirelli, McLaren engineers developed a new, bespoke Pirelli P Zero Corsa tyre for the second-generation Super Series that supports a 6% improvement in mechanical grip compared to the McLaren 650S. The Corsa tyre is one of a range of Pirelli tyres developed specifically for McLaren's new supercar, all of which provide superb driver feedback as well as ensuring extreme levels of grip and braking performance.
More details of the second-generation McLaren Super Series will be revealed at the 2017 Geneva Motor Show on March 7. In the meantime you can check out the video below where company's chief test driver Chris Goodwin put the supercar through its paces, while giving some feedback about the new model.
*McLaren P1: 200 km/h to 0km/h in 4.5 seconds/116m