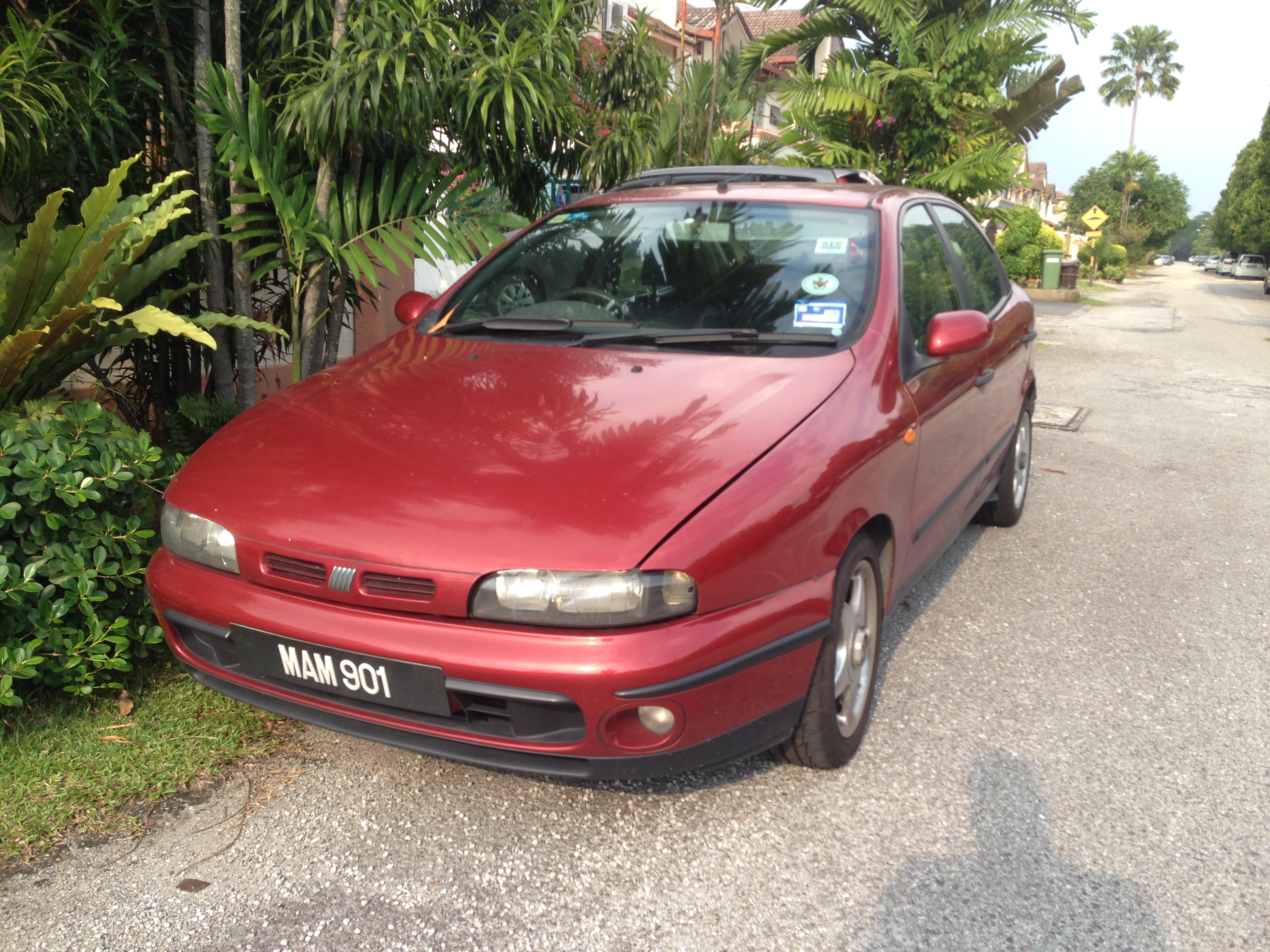 Remember that Britney Spears song 'Oops, I did it again'? Well, it's sort of like a theme song for me, seeing as how I have a strange habit of unexpectedly buying un-loved cars, or rather, cars that have long since past their sell-by shelf-life date…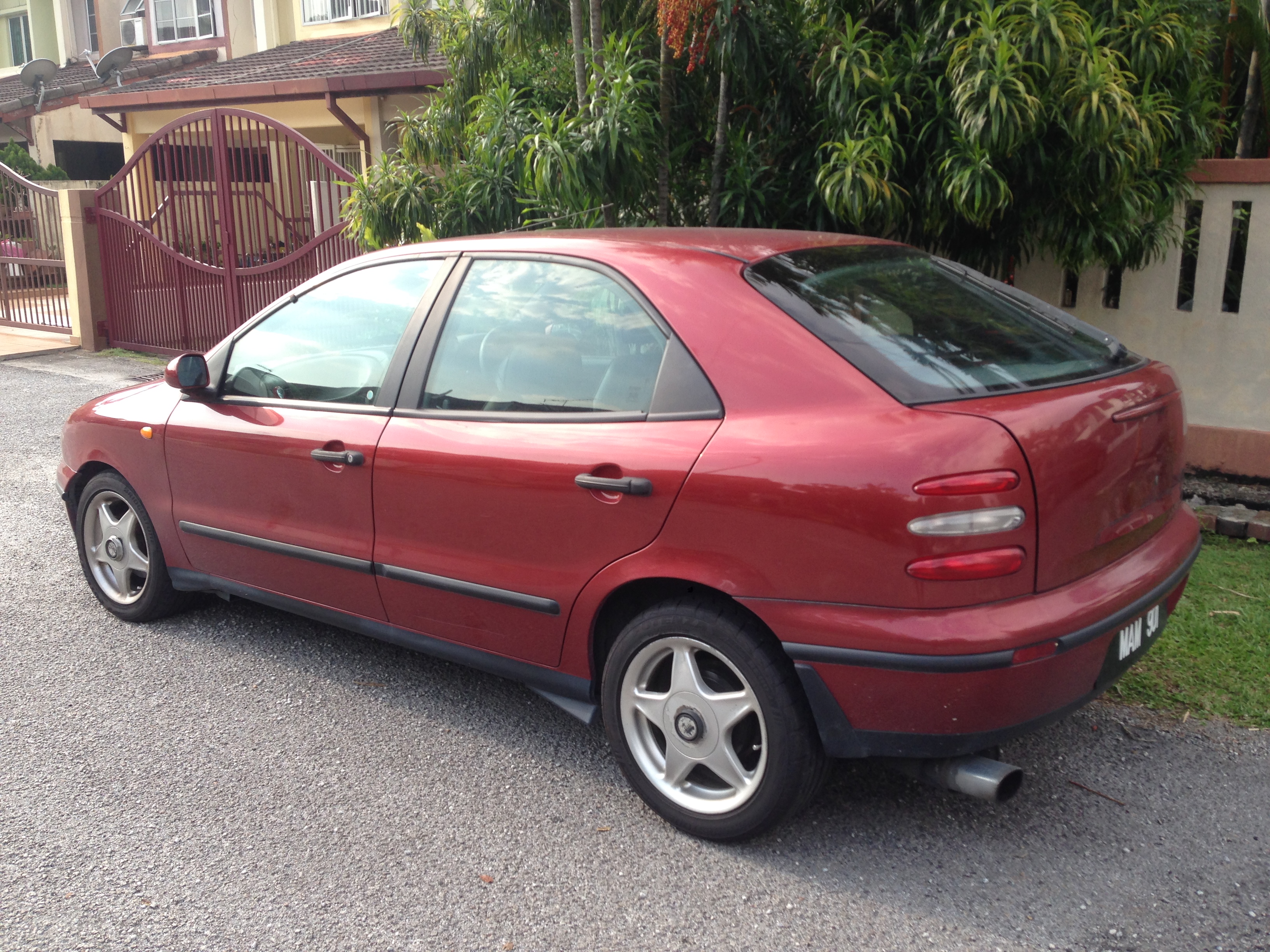 It happened again recently. I've been without an 'Italian' in my garage for quite some time, and I was already starting to feel the withdrawal-symptoms (irritability, nervous shaking, migraines, shortness of breath, etc.) when per chance I stumbled on a Fiat Brava 1.8 for sale on social-media. And me being me, of course I had to go take a look, since the seller was a friend of mine.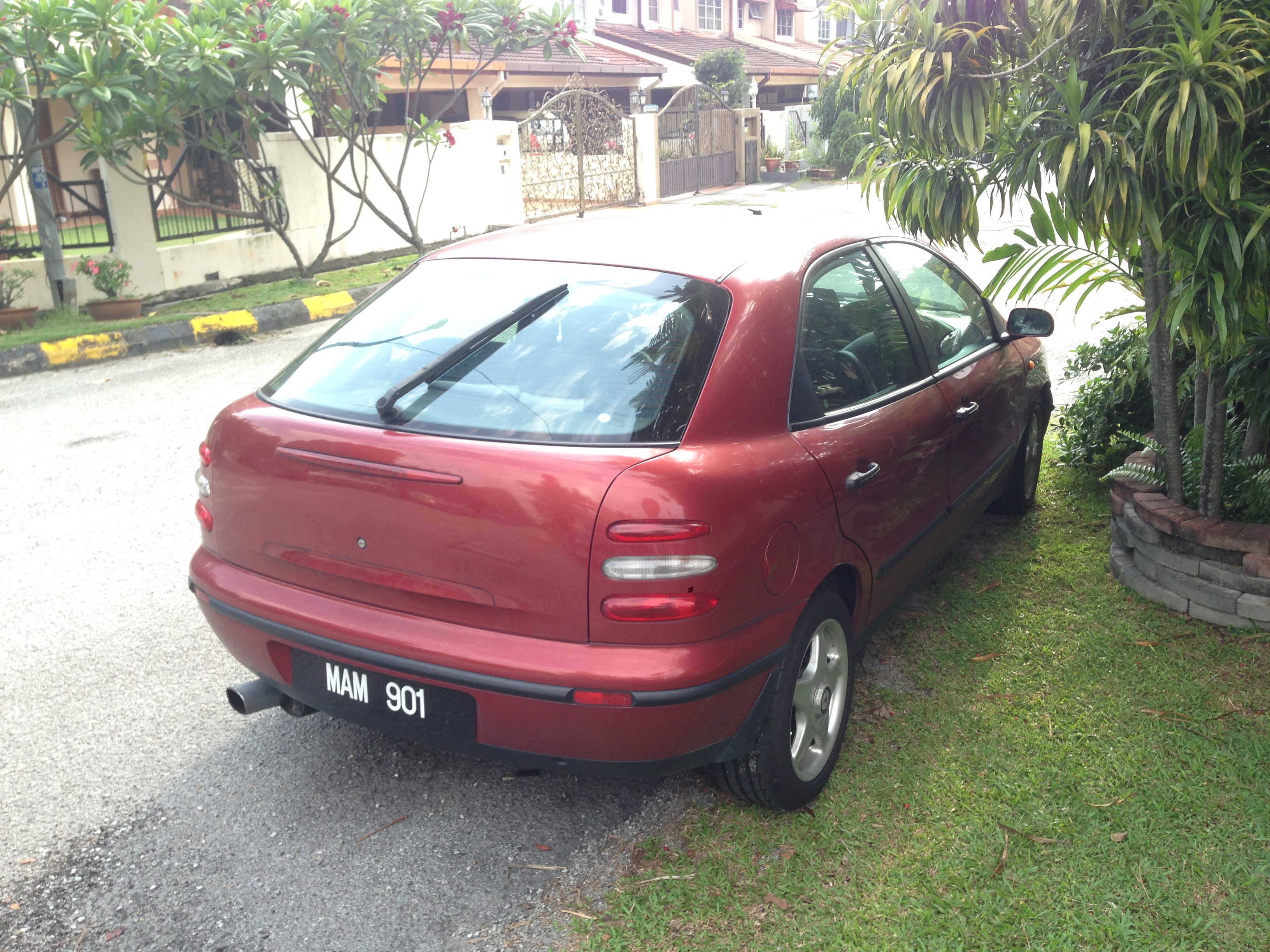 I really shouldn't have. The Fiat Brava, sibling to the 2-door version called the Bravo, and sedan variant the Marea, is typically Italian; strange and yet somehow quite appealing. It's nowhere near as quirky as its cousin the Fiat Multipla in terms of design, but I have to say it's rather unique, with that bulbous butt and weird three-tier rear lights and tapered-off front-end. I've always been morbidly attracted to this car.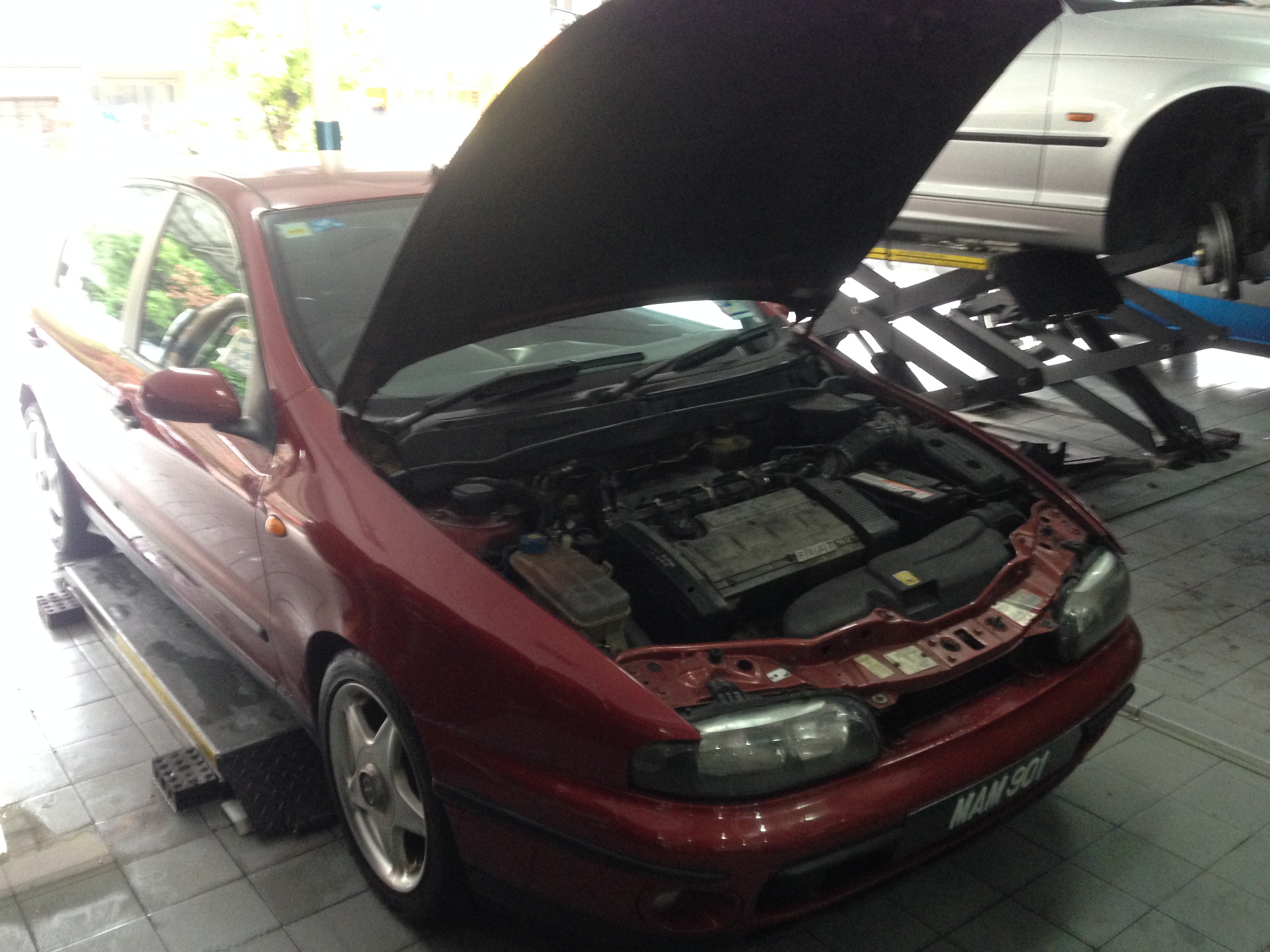 Previously owned by an Italian car-enthusiast, it was mechanically tip-top, and the 'purr' from its 1.8-litre DOHC, 16-valve 4-pot sounded smooth and 'raspy' in typical Italian fashion. It had upgraded shock-absorbers all-round, a lovely Sebring muffler and Speedline alloys. I closed the deal after one test-drive around the block.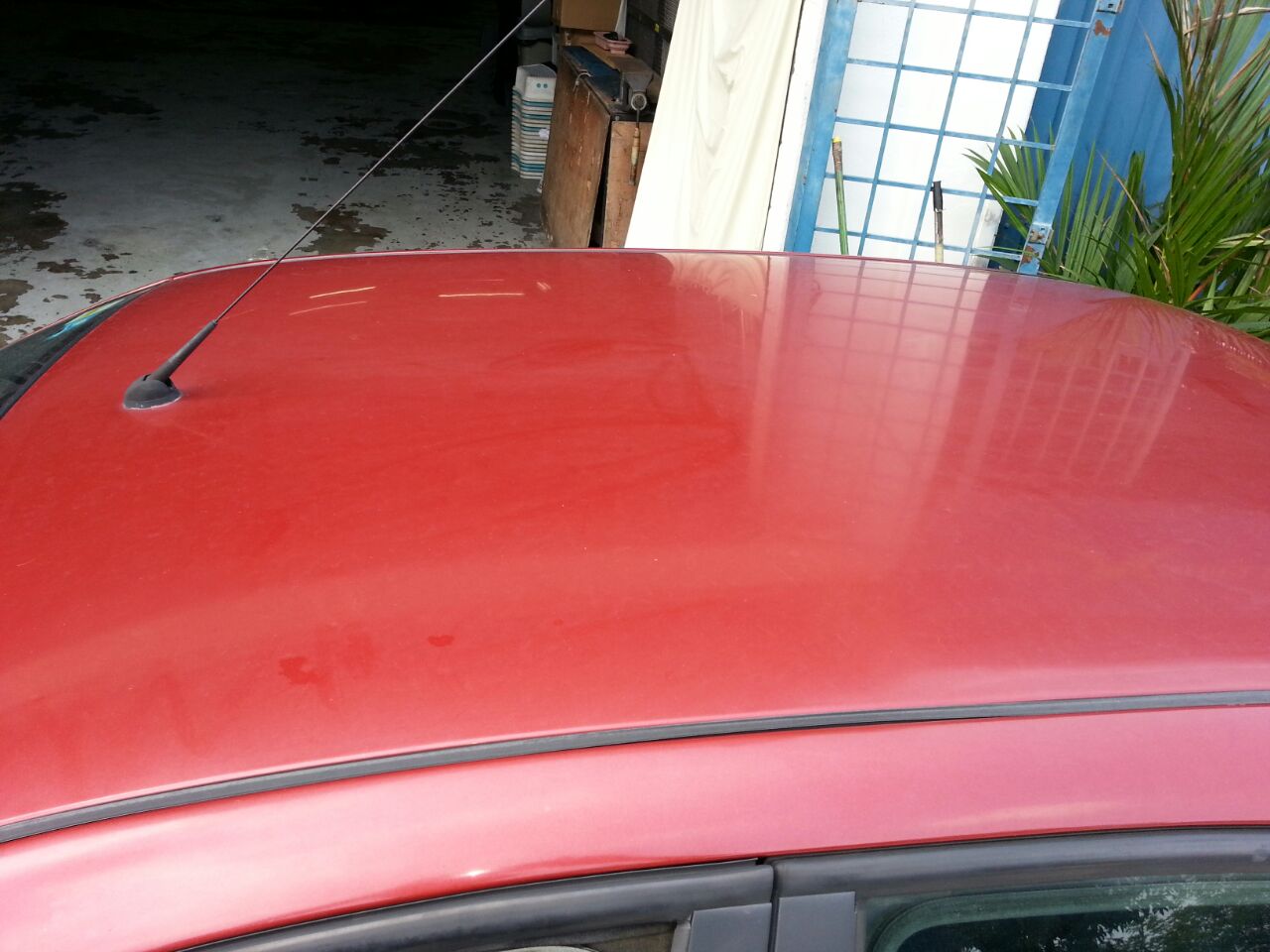 The problem though was its original paint. Having been a victim of our harsh climate for the better part of 20 years, the paint was showing its age, badly. To say it was just 'faded' is an understatement; this paint was dead. There were areas where it even 'felt' coarse. The most badly affected, as expected, were the bonnet (below) and roof (above), where the lovely metallic maroon finish had taken on a whitish hue. It was time to give Raymond of PPS a call…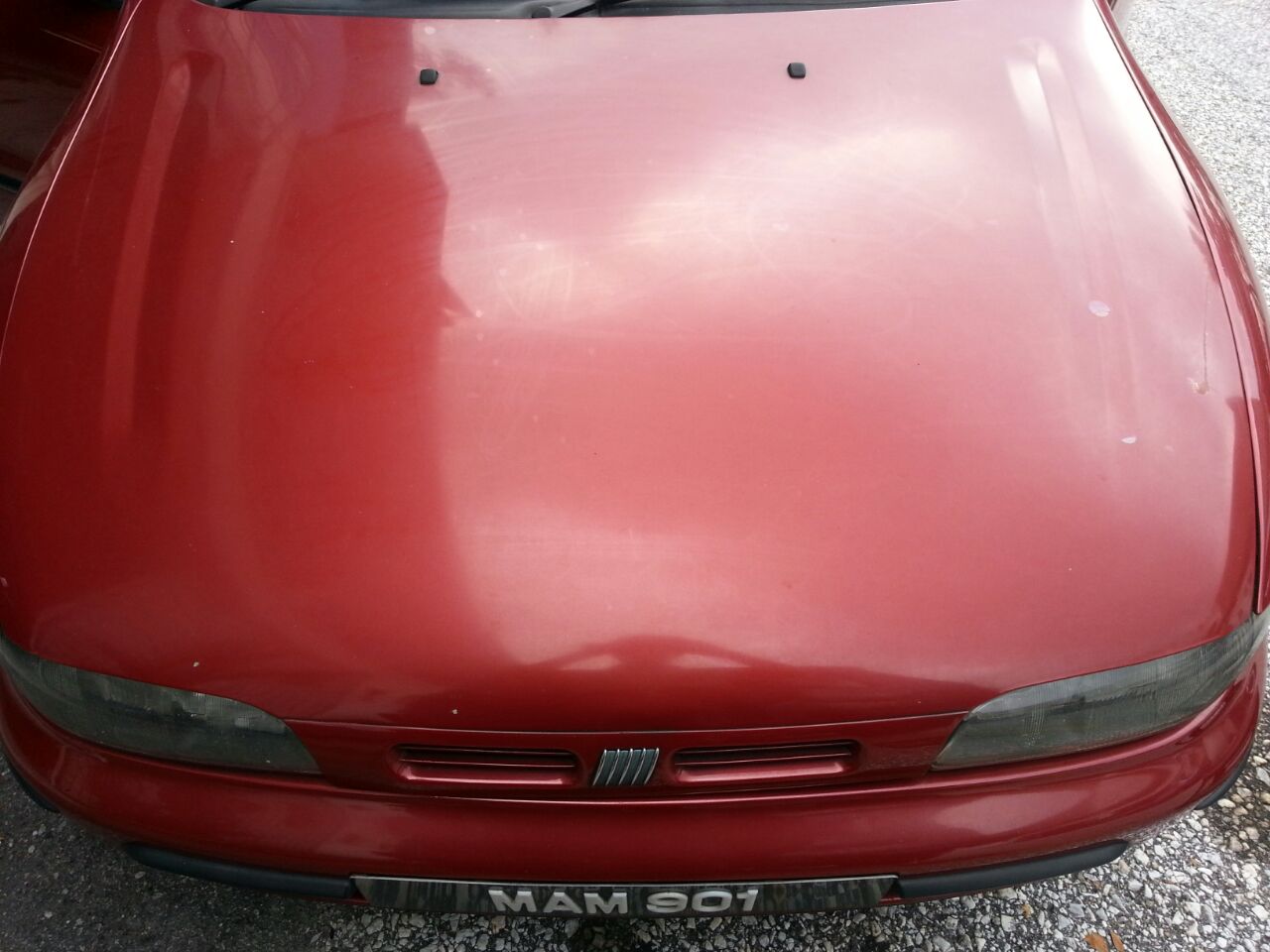 Raymond is an old friend of mine, who also happens to have the same mindset as mine of 'why repaint when you can restore?' Within reason, it's remarkable what he and his team at Paint Protection System (PPS) "Shine & Shield" in Bandar Sunway can do to a car. Not only can their protection system 'lock-in' a new cars' glossy paintwork, it's almost magical what they can do to paint-jobs that have long since past their prime.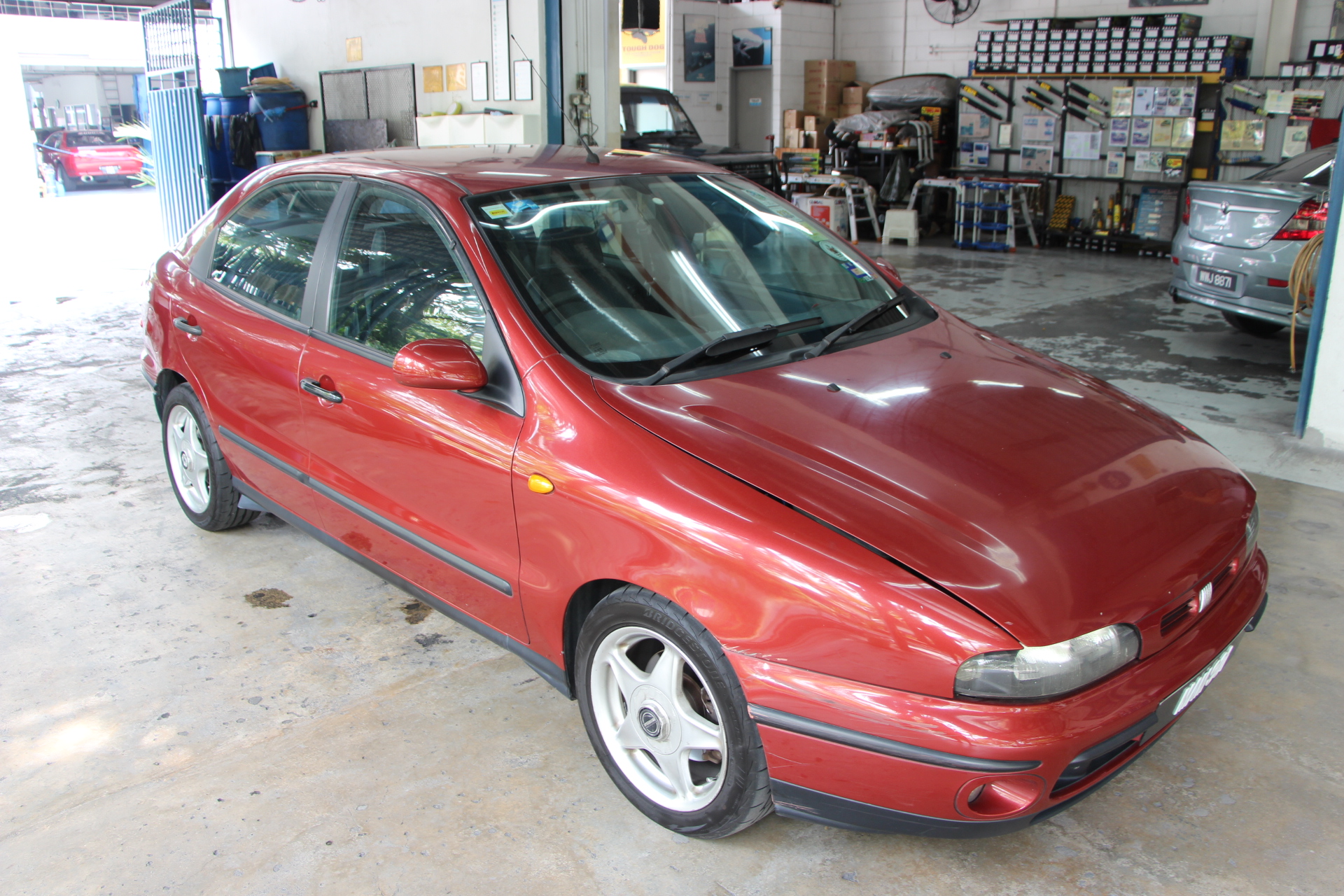 I have to admit though, despite being privy to his remarkable work in the past with a few of my other old ex-cars, this time I was a tad apprehensive and more than a little skeptical. The Fiat's paint was in terrible condition, and I was having second thoughts from the time I called him, till the time I drove over. Greeting me with his typical cheerfulness, he didn't seem too concerned after inspecting the Brava, but honestly, I was getting ready to turn-tail and run, out of sheer embarrassment of what I was asking him to possibly achieve.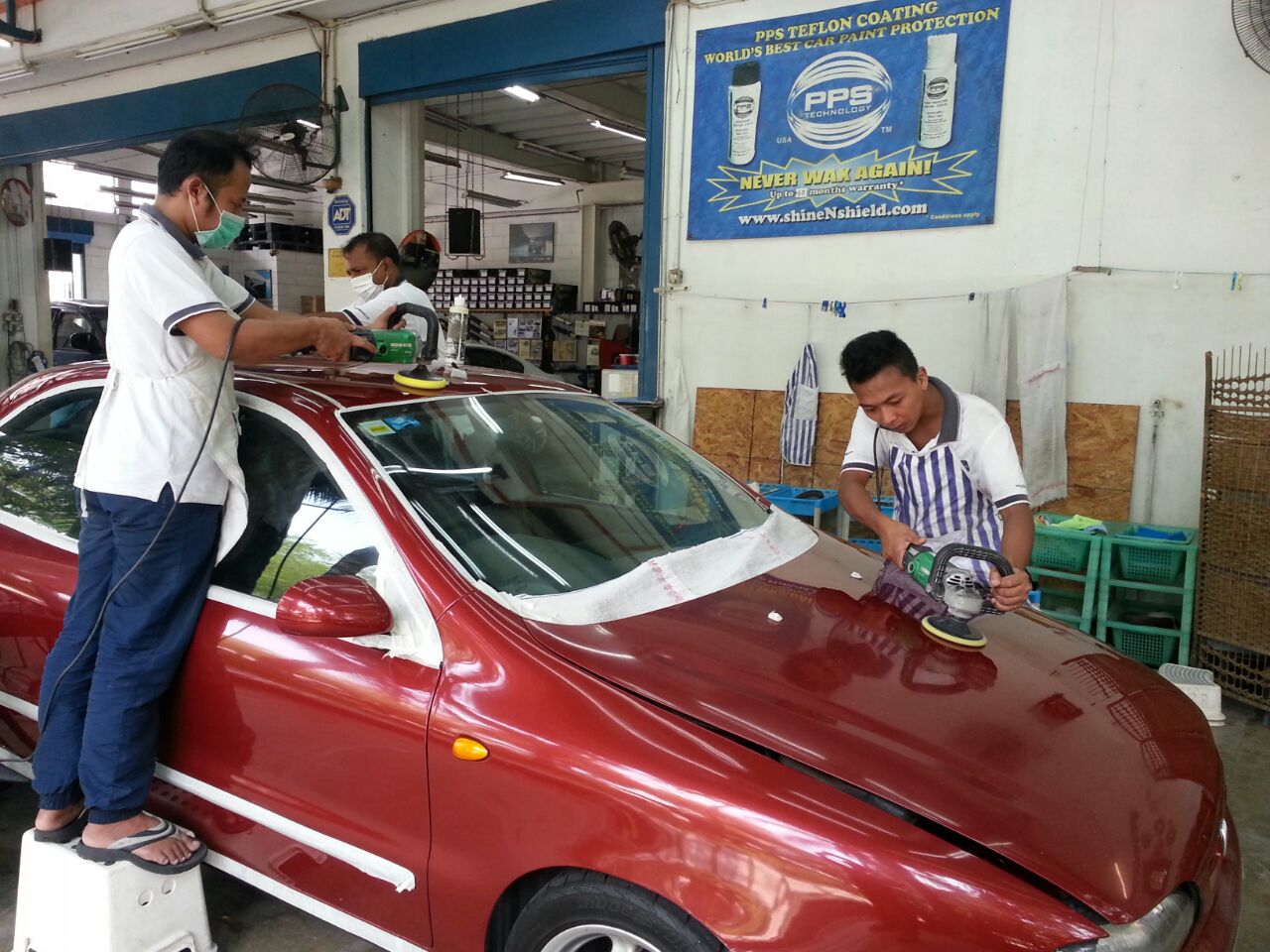 Raymond and his team had a week to restore the Brava's outer paintwork, as I would be away attending the Bangkok Motorshow. I'd informed him to just leave the car aside if he was unable to do anything about the paintwork, and I'd completely understand if it was thus. I didn't hear from him after that; in fact it was only after 9 days that I managed to muster the courage to call him, expecting the worst. Well, I should have known better (again).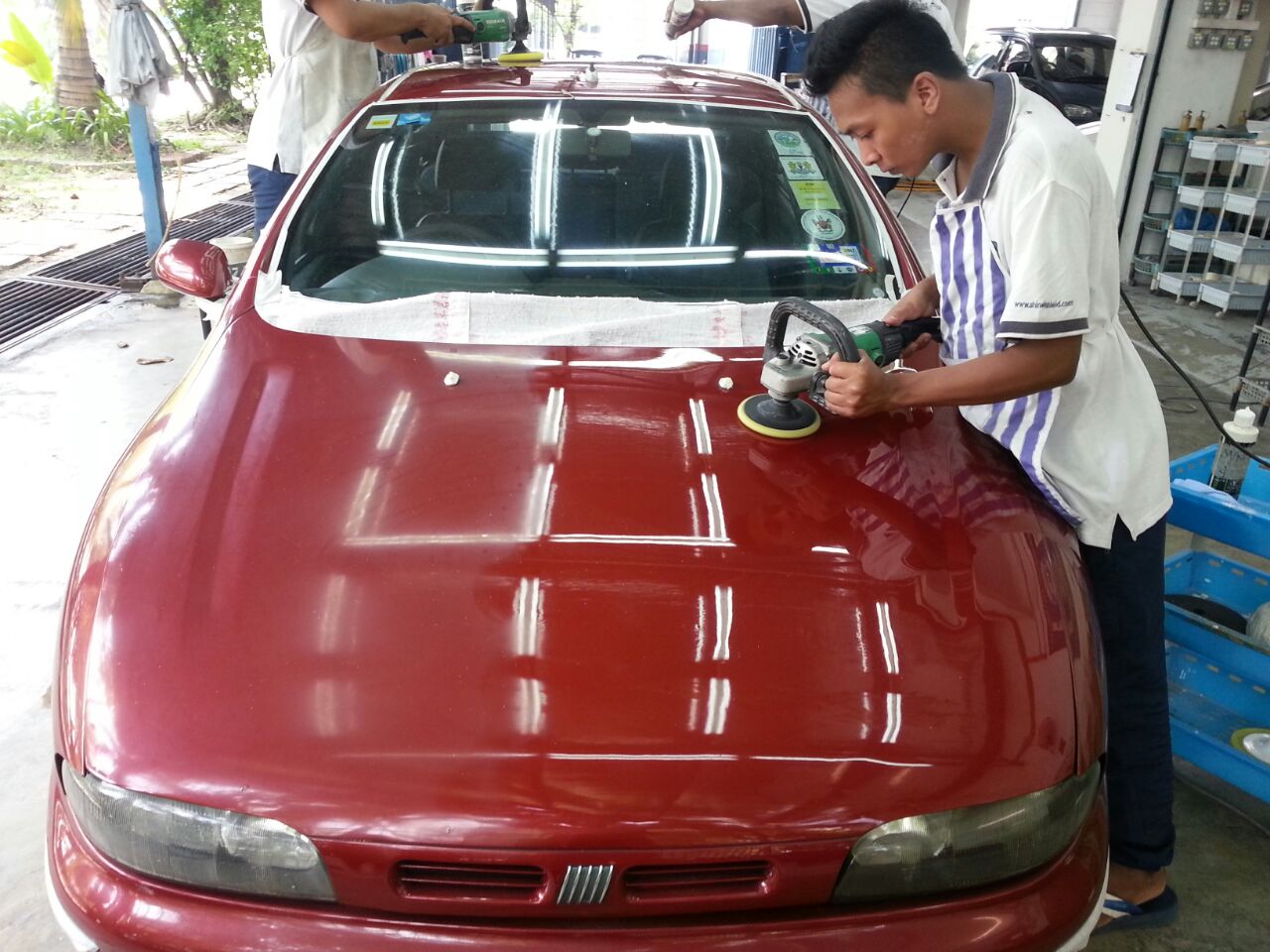 In that time, and laying eyes on the car again after almost two-weeks, my jaw hit the floor. I almost didn't recognize the Brava. I even accused him of secretly repainting my car. More than once. The results were nothing short of miraculous. I didn't think it was possible, honestly, in fact I expected to find my car sitting dejectedly in a corner, its paint too far-gone to restore, but I was wrong.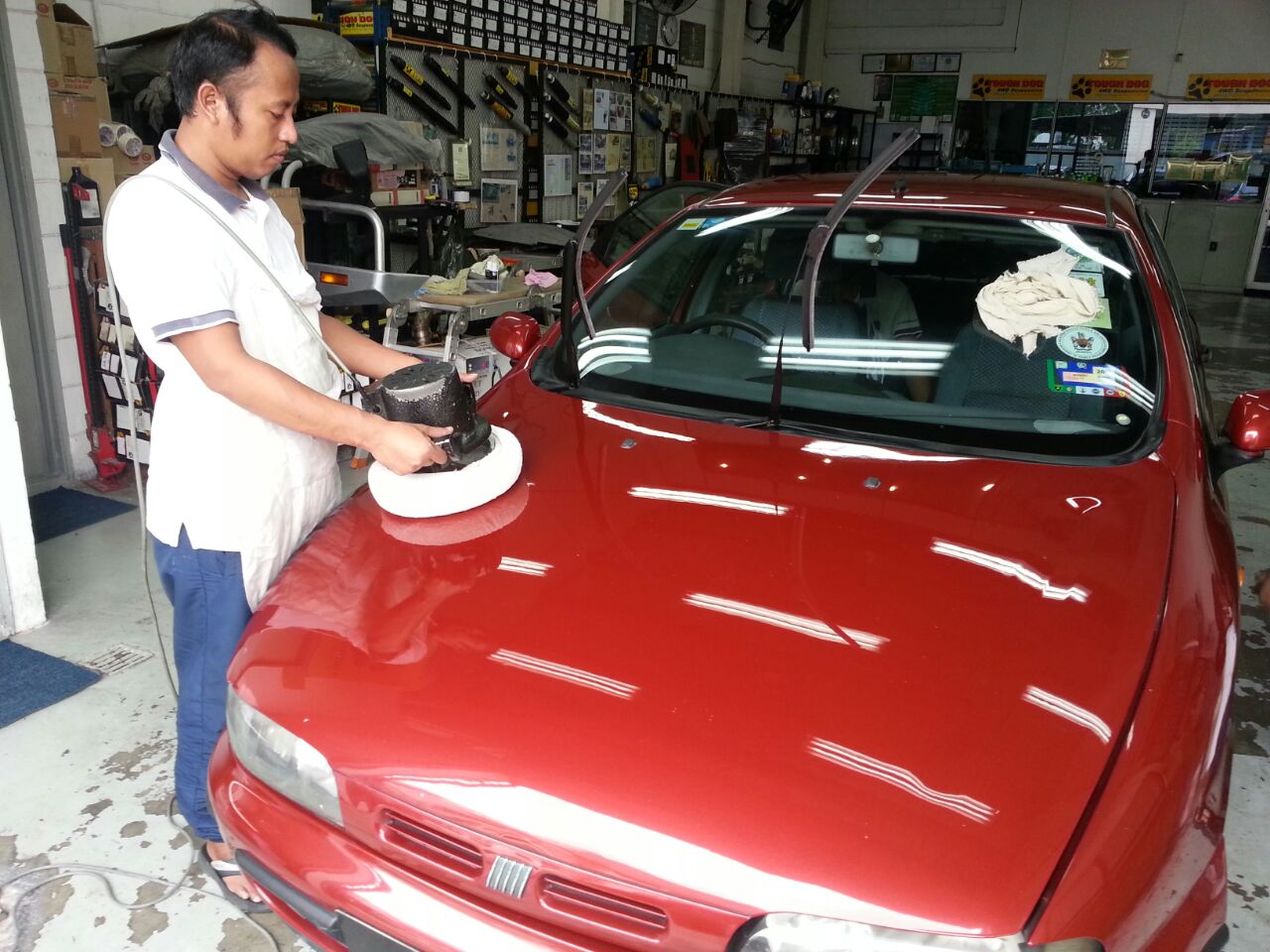 The Brava looked new. It's tired, decades-old paint-job had been given a complete makeover to the point where it was 'silky-smooth' to the touch once again. I'm convinced sorcery was involved. In the span of about 8 days, Ray and his team using PPS's advanced paint-restoration formulas, managed bring much-needed life back into a paint-job that looked way beyond redemption.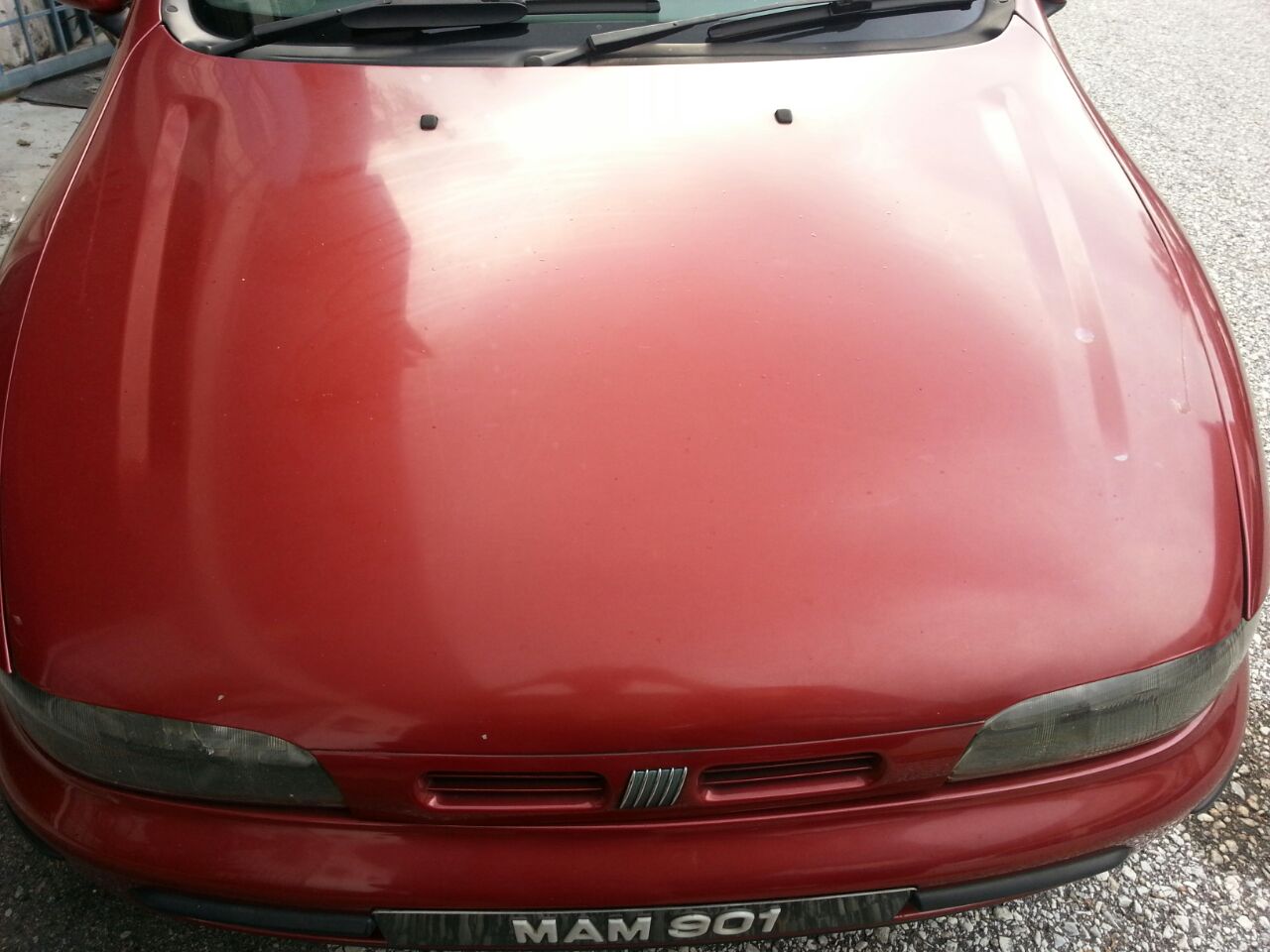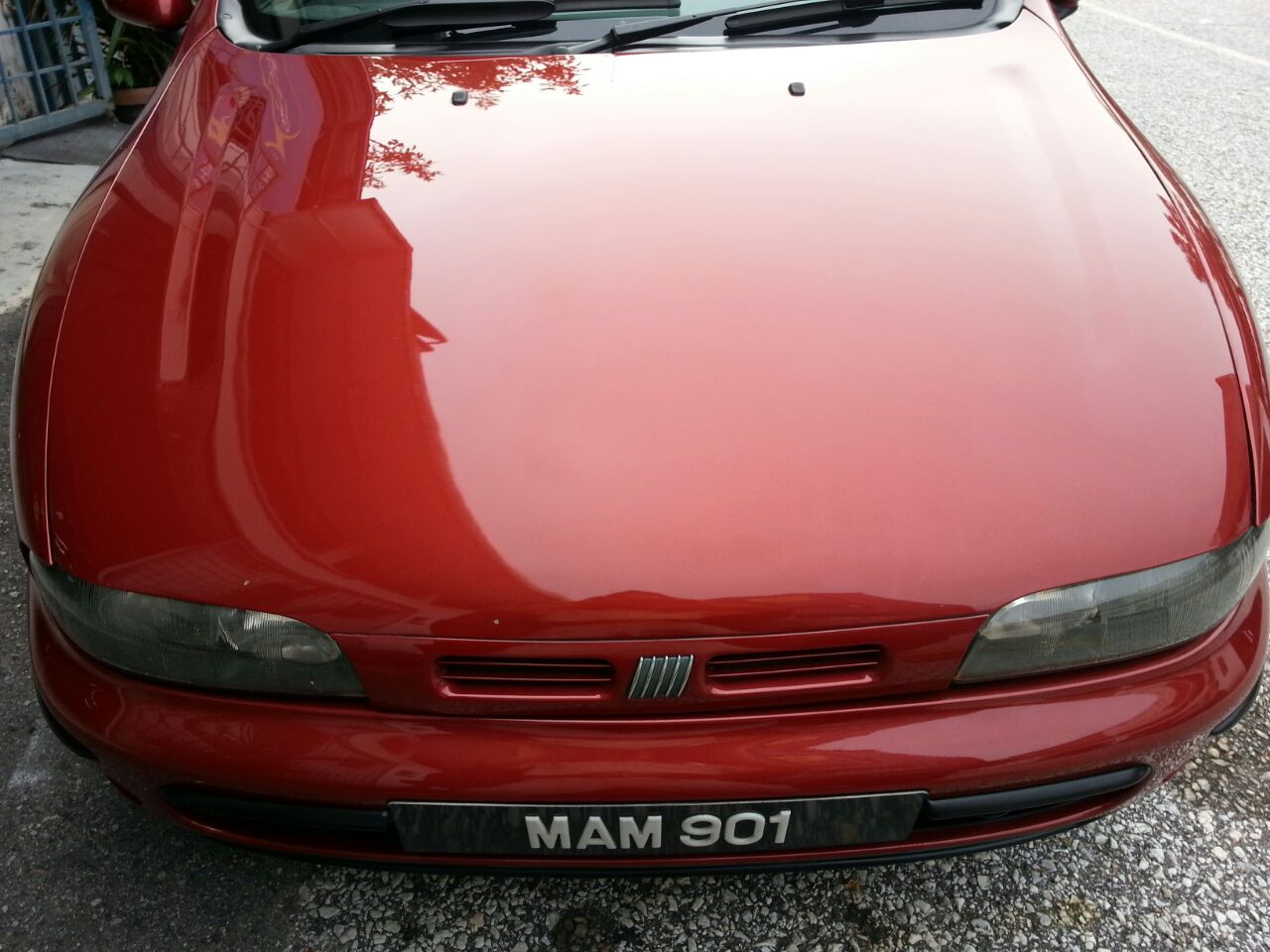 However, not only did his team take care of the outside, they decided to spruce up the Brava's tired interior too, using another type of PPS 'interior' formula, again, involving witchcraft. Just kidding, there's nothing of the sort, it's just that for more than a decade, the team at PPS have been honing their skills of paint-protection/restoration and interior refurbishment down to a fine art.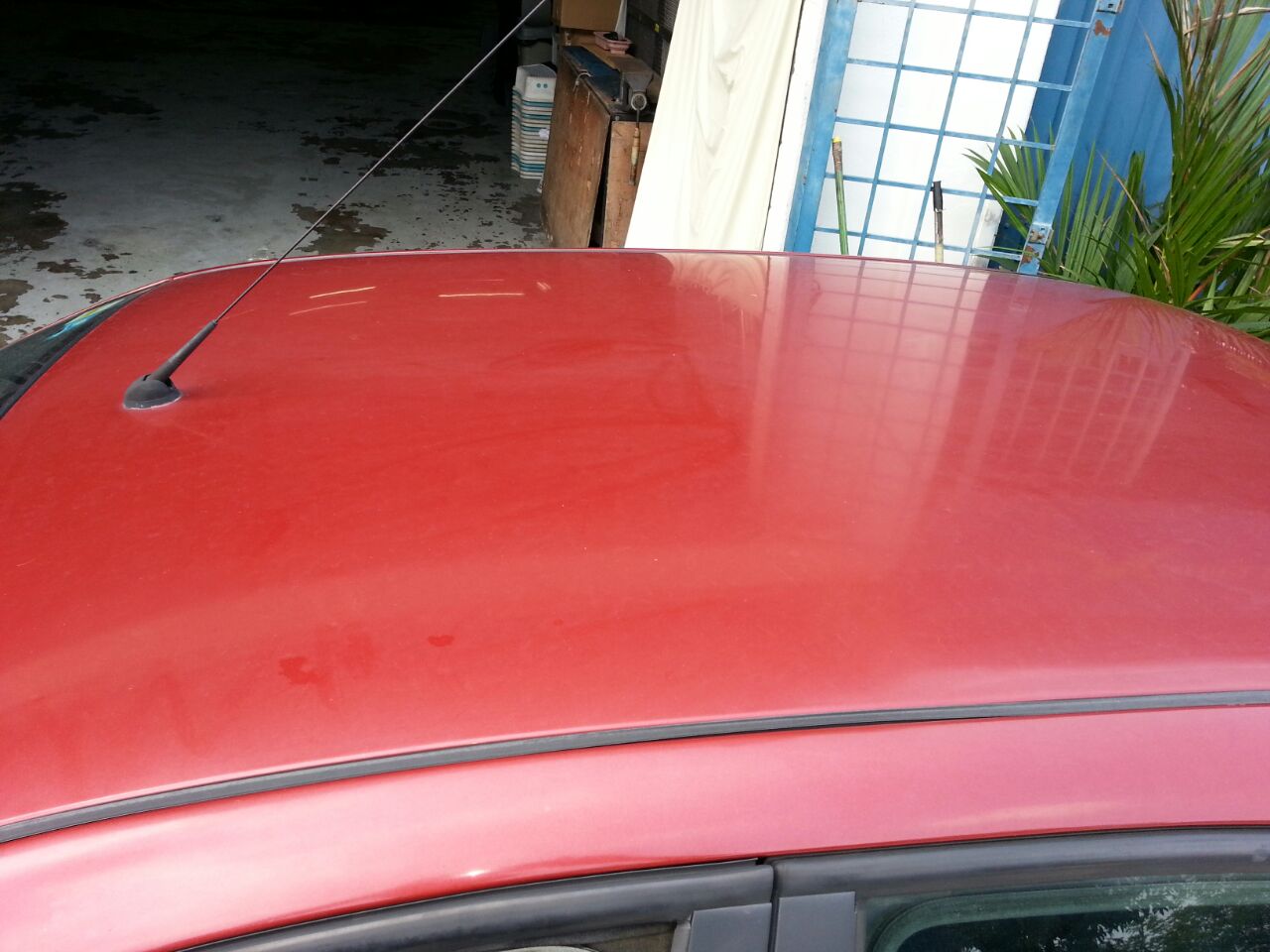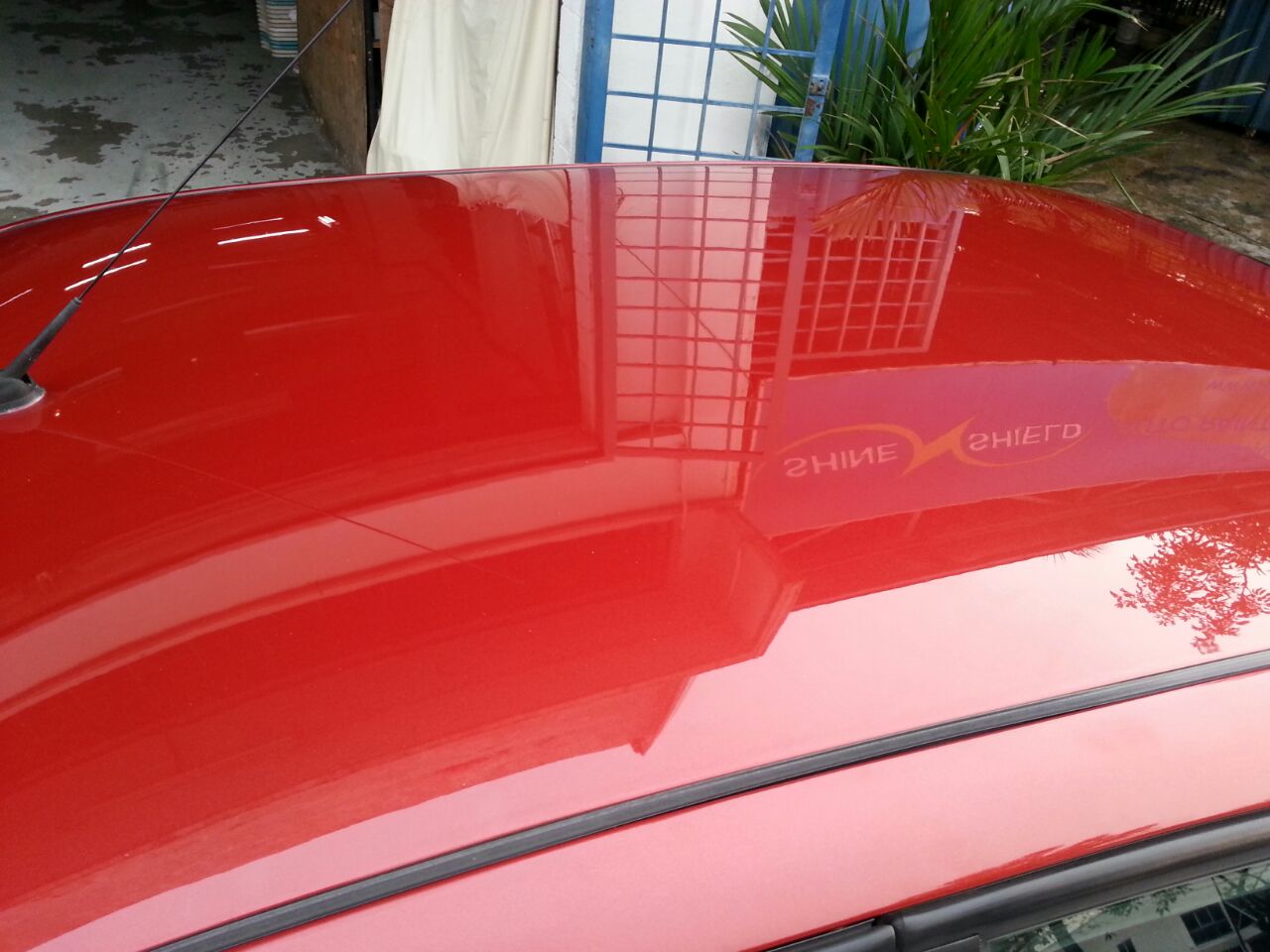 It's been 2 weeks since the Brava's exterior was given a new lease on life and it still continues to shine and look very lustrous. Where once it was faded, a deep and glossy shine now resides. Dust and dirt either rolls-off its surface, or is easily wiped-off with just water and a cloth. Nothing sticks. Nothing stains.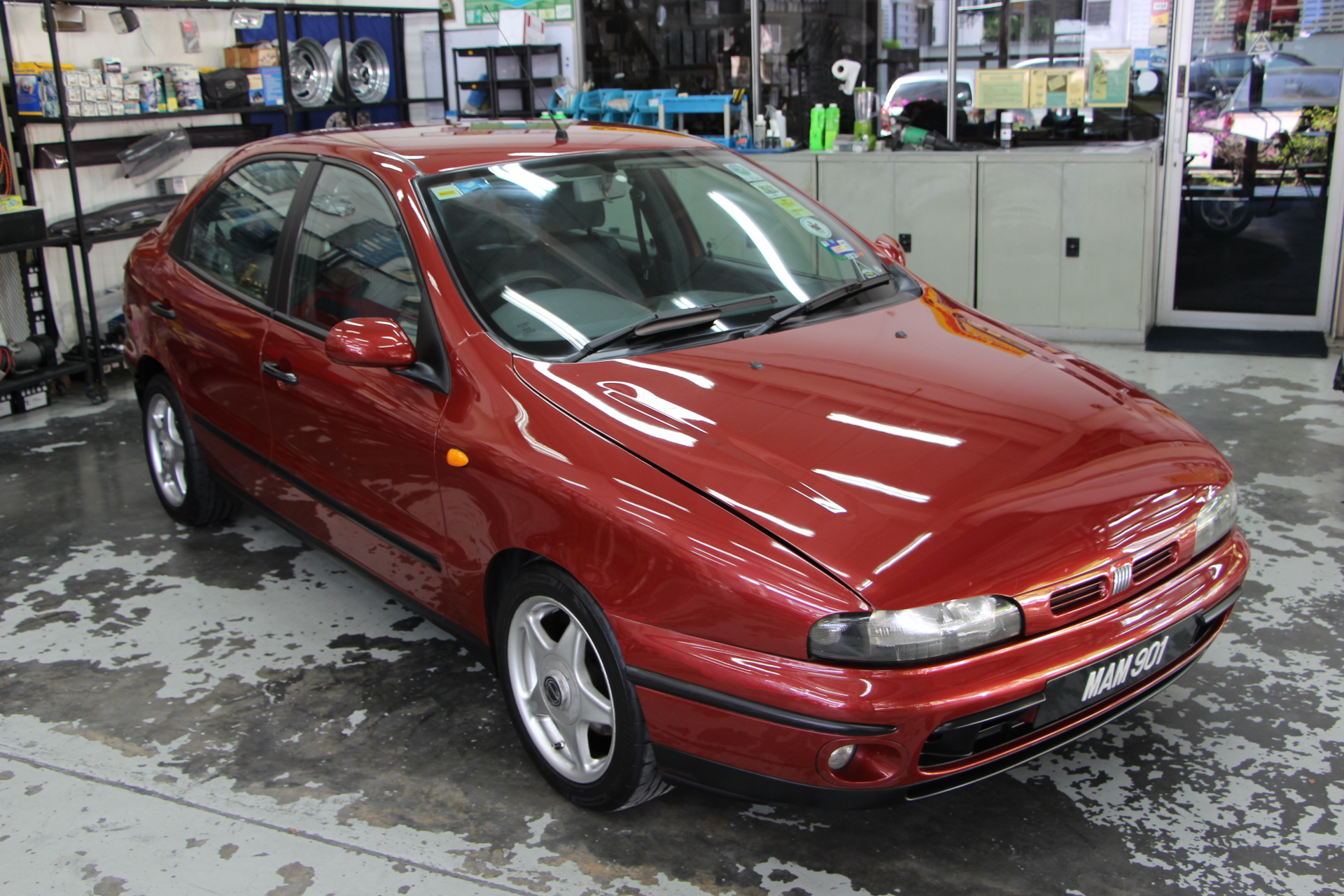 Seriously folks, if your car's paint is starting to look less-than-perfect, or if you're serious about keeping the 'new-car shine' going on for years to come, give Raymond a call, now. Classic car owners who would also rather preserve their car's original paint-job, or restore its original classic paintwork would be wise to call on PPS Shine & Shield, located at Jalan PJS 11/22, Bandar Sunway (turn left after Sunway Pyramid) or call Raymond at (+6) 016-323 8480.
Photo Gallery…
Acknowledgement: Many thanks to Raymond and his team at PPS Shine & Shield for their excellent work on the Fiat, seriously impressive job guys!