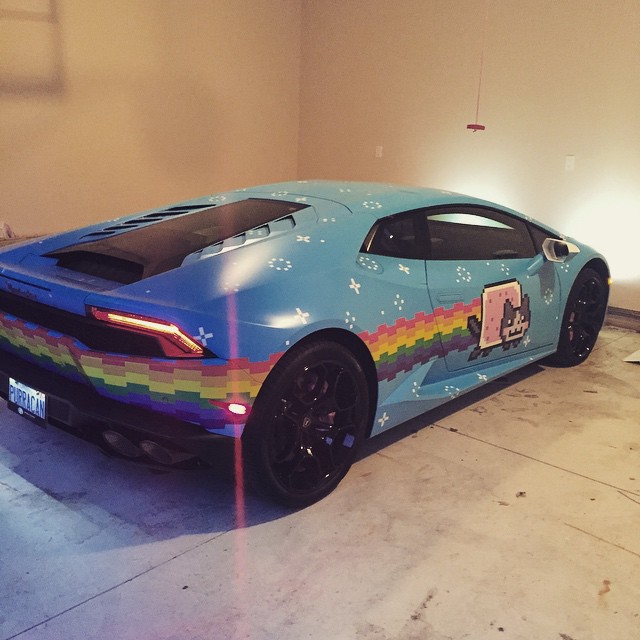 Canadian progressive-house music DJ and performer deadmau5 (pronounced "dead mouse") received a cease and desist letter from Ferrari last year after his Purrari caught the attention of Ferrari's lawyers. Fret not, as deadmau5 has decided to wrap a Lamborghini Huracan in the same Nyan Cat livery!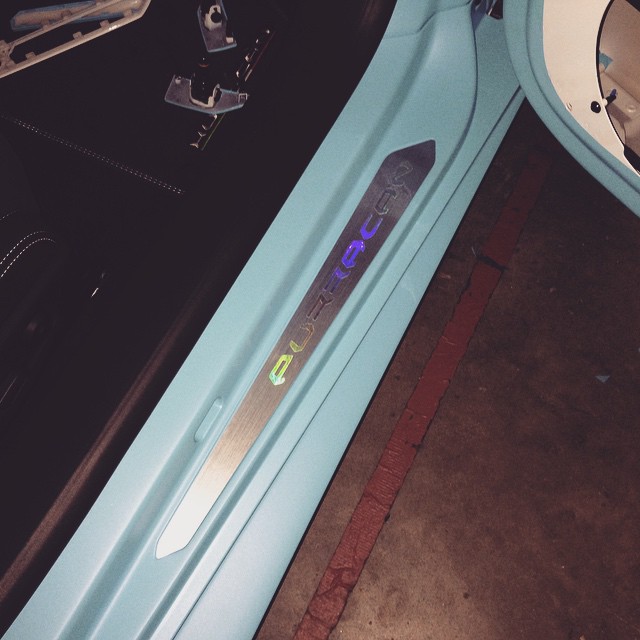 Called the Nyanborghini Purracan, this customized Lamborghini Huracan was professionally wrapped features the same livery as the Purrari, with a Pop Tart-stuffed cartoon cat flying through space. The Nyanborghini also features a PURRACAN license plate.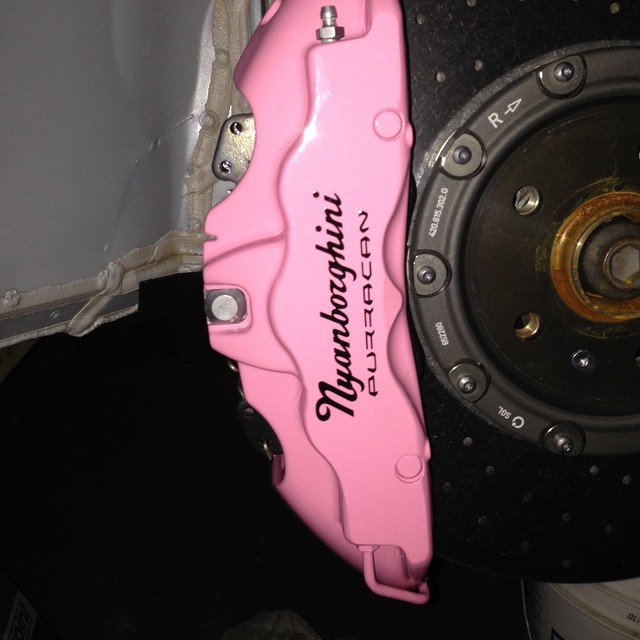 Apart from the body wrap, the Nyanborghini Purracan also features customized pink brake calipers and Purracan side door sills.
Only time will tell how Lamborghini would react to this.