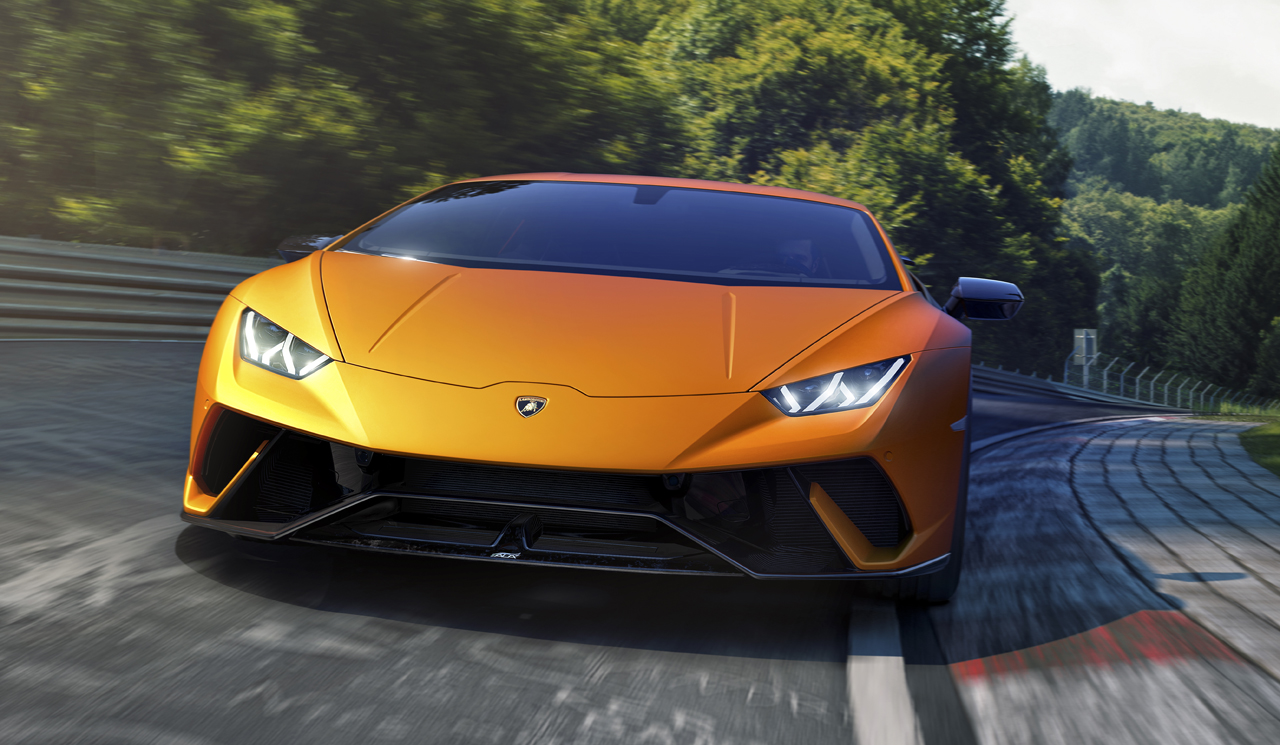 Just ahead of the 2017 Geneva Motor Show, Lamborghini have unveiled the hotter Huracán Performante. Earlier, the company posted a video of the new model lapping the Nürburgring in just 6:52.01.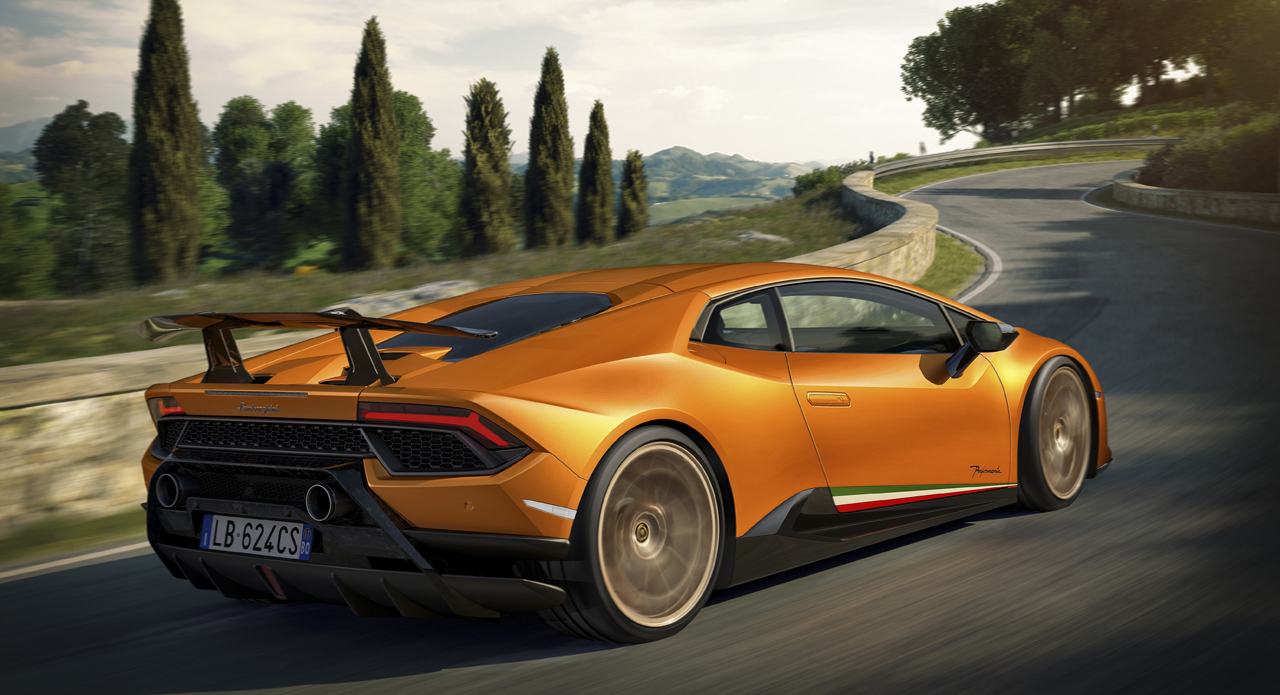 The new Lamborghini Huracán Performante sits on the same platform as the regular Huracán, but gains an additional Forged Composite front and rear spoiler, engine cover, rear bumper and aerodynamic diffuser, allowing the Huracán Performante to tip the scales some 40 kg less than the regular Huracán.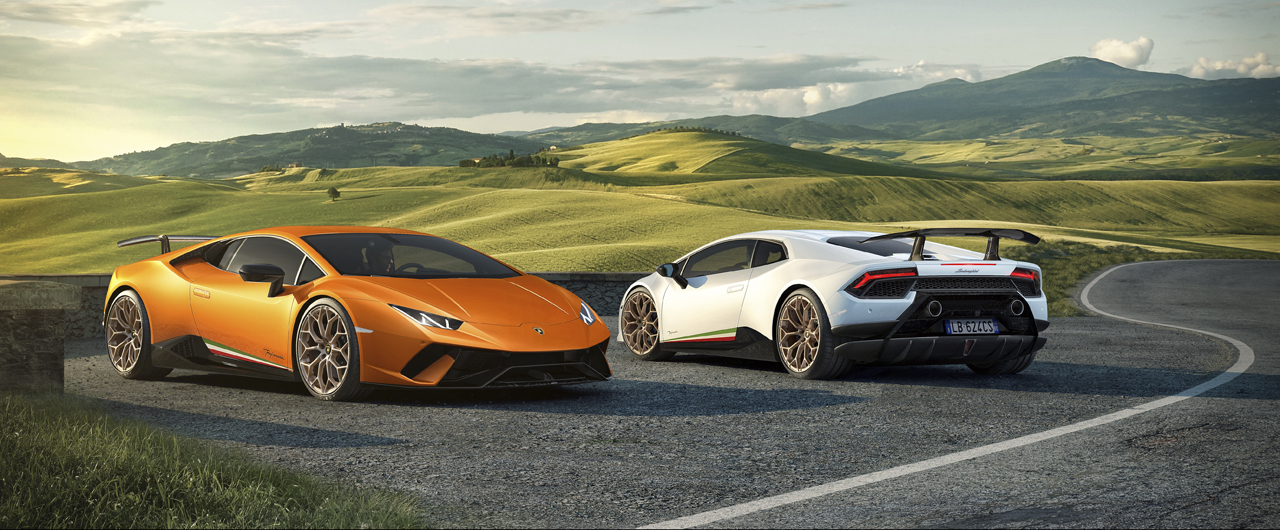 Then there's the Aerodinamica Lamborghini Attiva (ALA), Lamborghini's patented active aerodynamic system bespoke for the Huracán Performante, allowing for high downforce or low drag.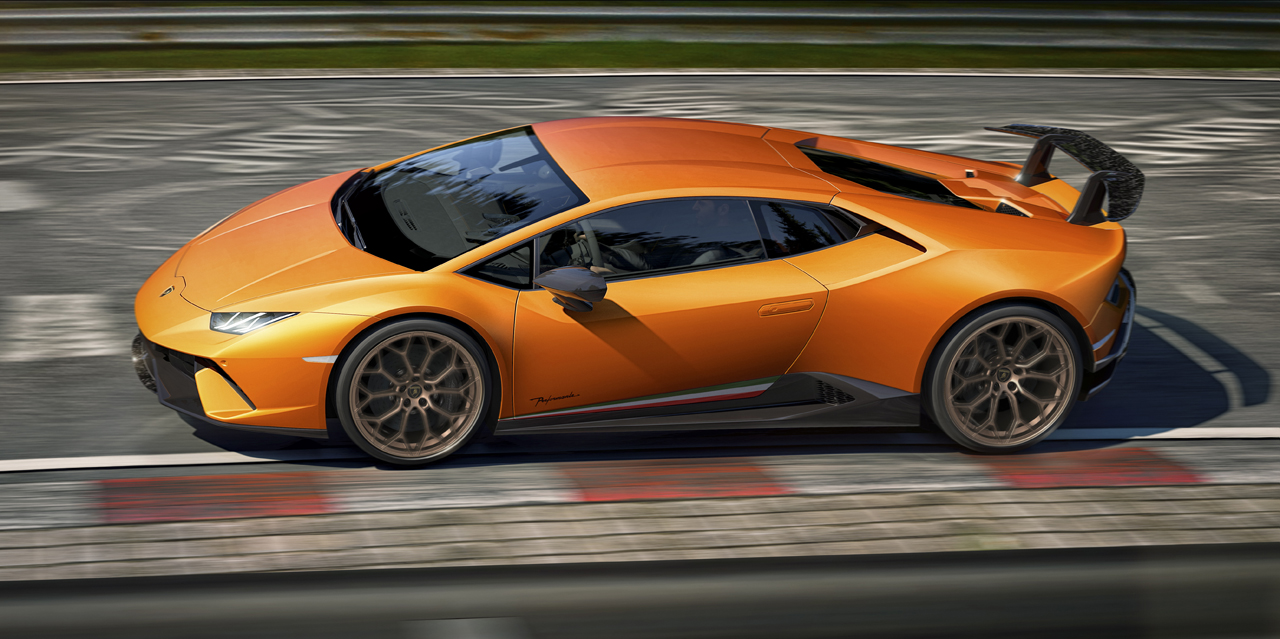 Lamborghini says that the ALA system is designed with the vehicle in mind, factoring in design, weight and performance. The front spoiler of the Huracán Performante features an electric motor that is built in a carbon forged frame with active flaps. The rear bonnet is designed around the air ducts to the rear wing as well as the wing pylons.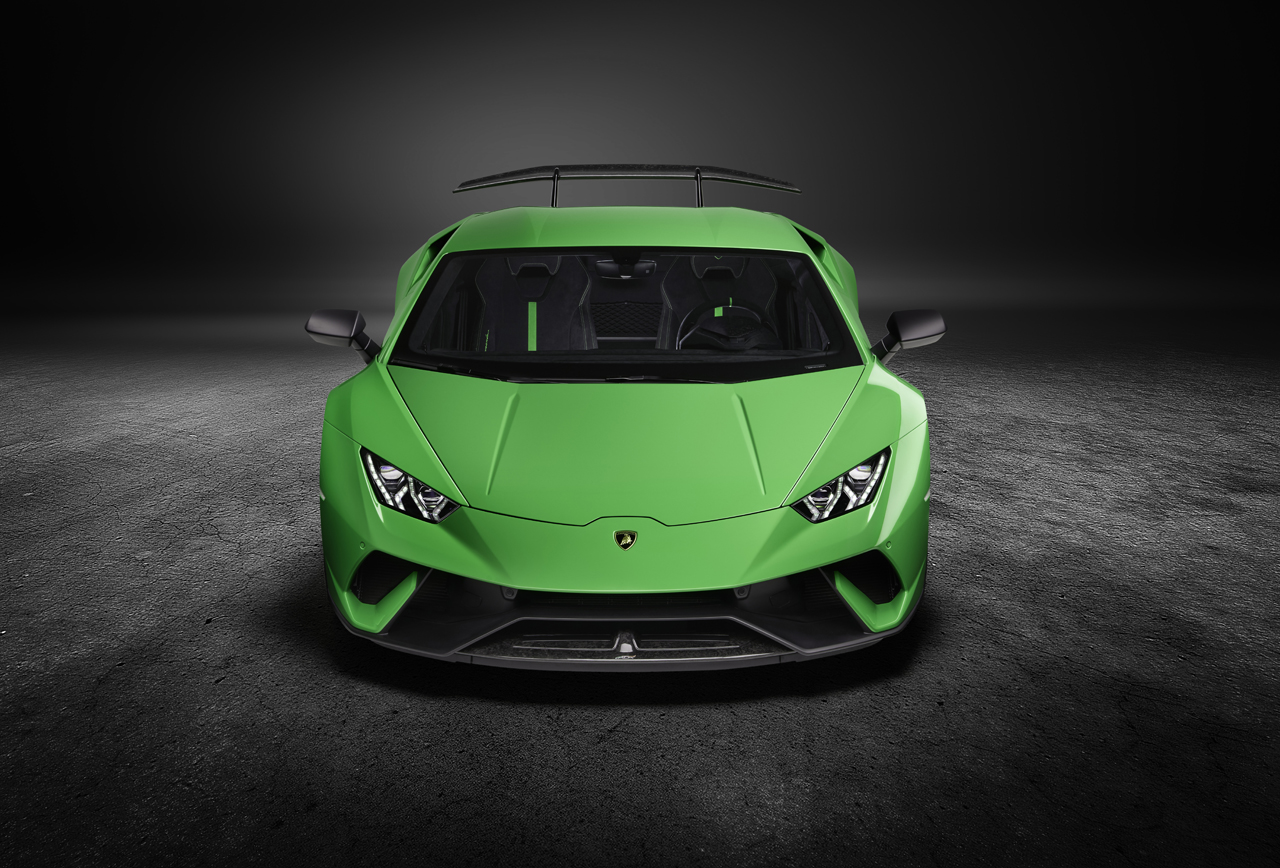 The exterior design of the Lamborghini Huracán Performante draws inspiration from the Lamborghini Super Trofeo race cars, especially then matte black rear diffuser. The company will unveil the Huracán Performante in a unique shade of matte orange (Arancio Anthaeus) when it debuts at Geneva. Narvi 20" forged wheels finished in bronze complete the exterior of the Huracán Performante.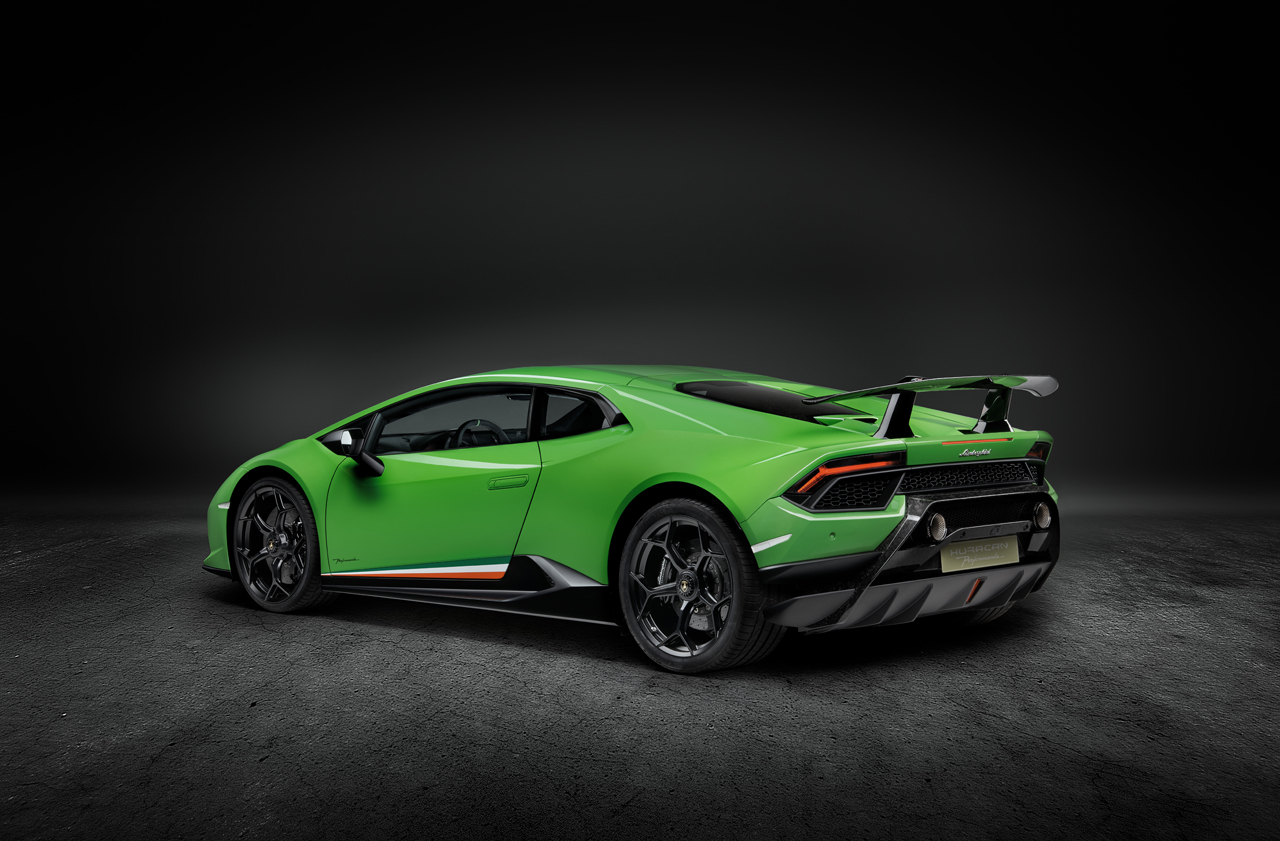 Power is derived from a 5.2-litre naturally-aspirated V10 that pumps out 640 hp at 8,000 rpm and 600 Nm at 6,500 rpm. Compared to the regular Huracán, this model receives a unique bronze manifold that is a throwback of special edition engines of the past, like the Diablo 30th Anniversary. Lamborghini have also revised the Huracán Performante's seven-speed dual-clutch transmission to match the performance gains. 0-100 km/h is achieved in just 2.9 seconds, with top speed rated at more than 325 km/h.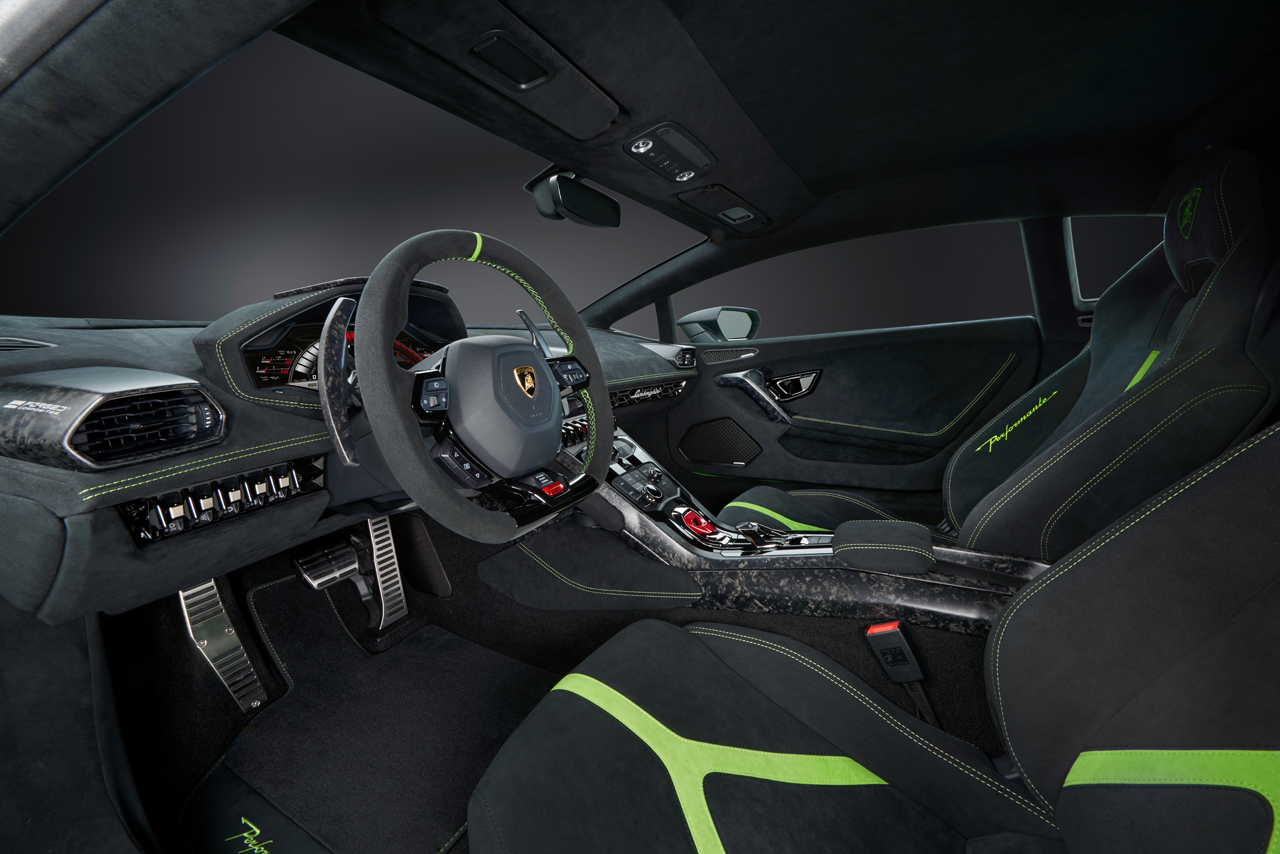 Elsewhere, the new Huracán Performante also receives revised suspension set up, with 10% vertically stiffered suspension via springs and bars, 15% roll stiffness and 50% radial and axial arm bushings stiffness. On the handling front, sticky Pirelli P Zero Corsa tires will keep things in check, working together with the reworked ESC.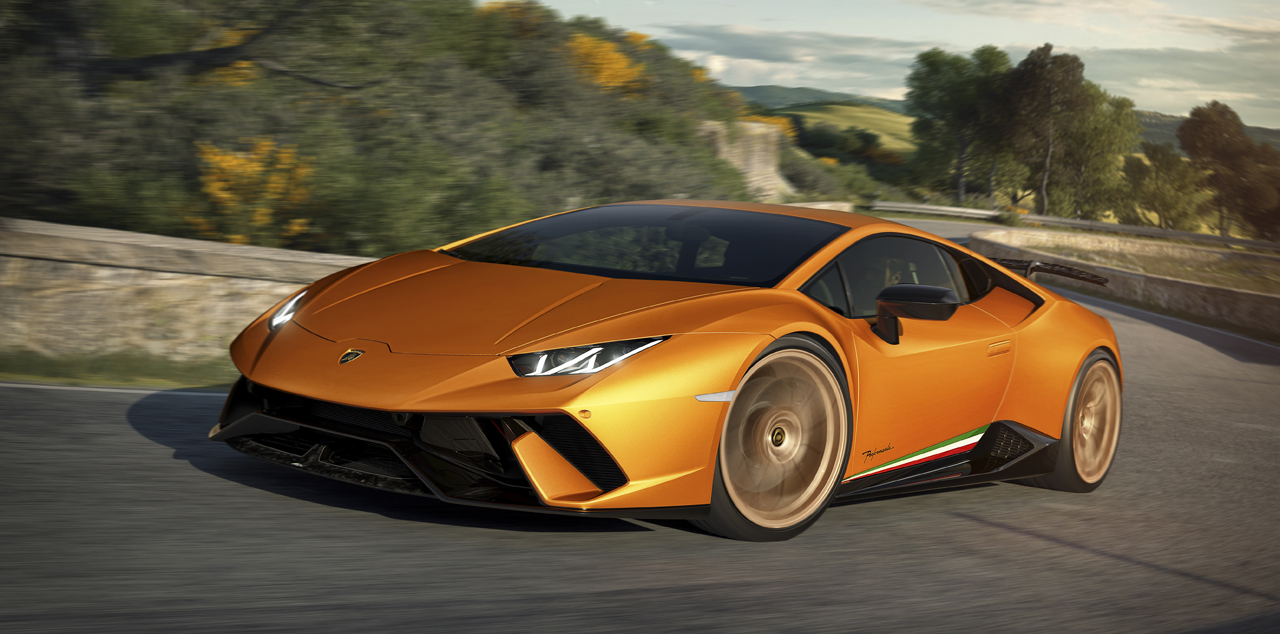 Lamborghini says that prices for the Huracán Performante will start from USD 274,390 (RM1,221,172, without GST, tax). Delivery will commence in summer 2017.