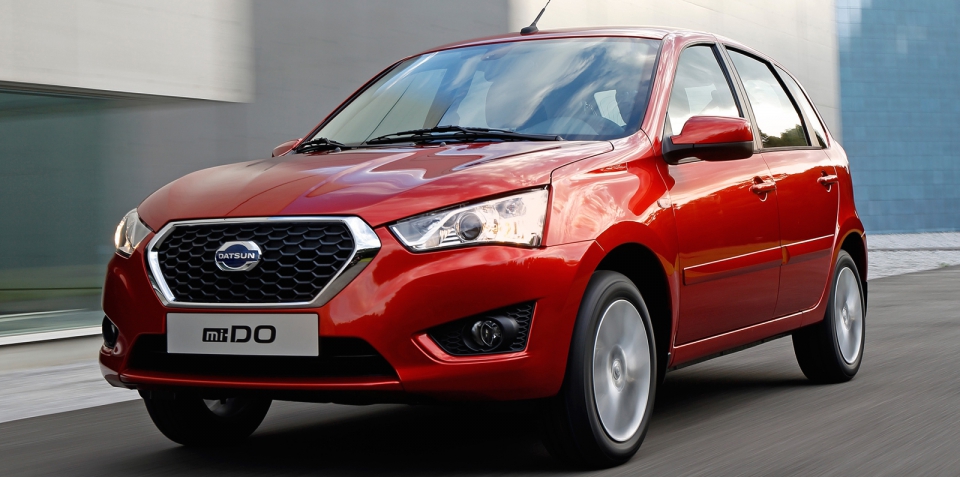 Datsun has returned after many years of hiatus as the budget brand for the Renault-Nissan alliance. The Japanese budget brand has revealed the Mi-Do city car at the Moscow Motorshow.
Based on the On-Do sedan concept launched in April this year, the front-wheel drive hatchback shares the similar wheelbase of 2476mm and with the sedan version. While both cars also share the similar height of 1500mm and width of 1700mm, the Mi-Do is 387mm shorter than the On-Do sedan, with Datsun stating that the hatchback is given more emphasis on its driving dynamics.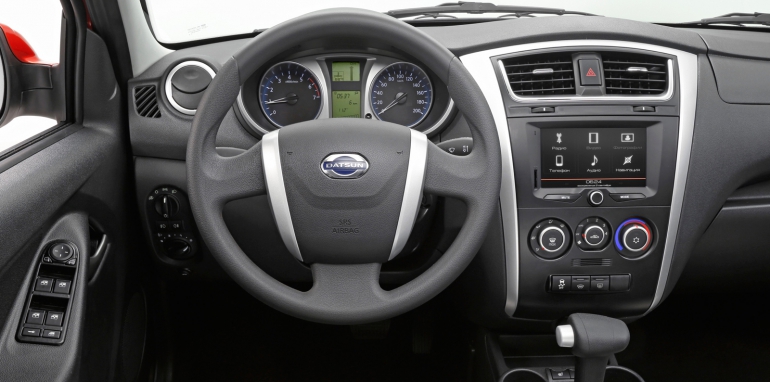 Powering this hatchback is a basic 1.6-litre four-cylinder petrol engine producing 88bhp and comes with either five-speed manual and four-speed automatic transmission options. The word "basic" pretty much describes the car's interior, with driver's airbags and ABS standard, together with heated seats and door mirrors.
For those curious on what's behind the name here, the 'Do' is the Japanese word for 'moving', while 'Mi' sounds like the English word 'me'. Notably, this car is aimed to provide cheap and cheerful motoring needs at developing countries and it will be released in Russia in 2015.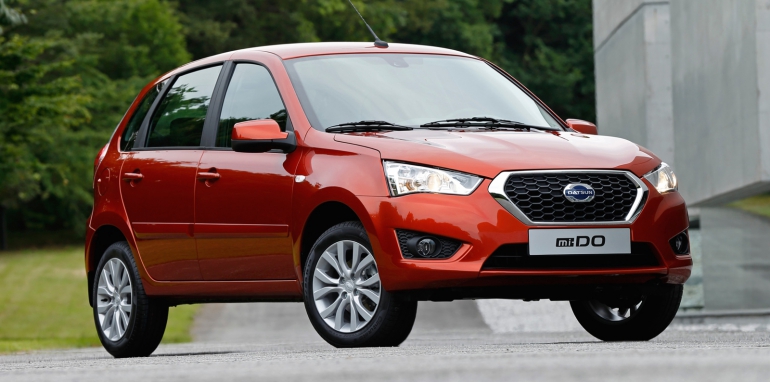 [Source: Car Advice]