In conjunction with the upcoming Hari Raya "balik kampung" drives in May, Shell Helix has announced a special promotion to encourage car owners to have their cars serviced ahead of the festive season.
ADVERTISEMENT
The Shell Helix Hari Raya Promotion, which runs from 15 May till 15 July 2018, offers cash rebates for the following oil change service packages:
RM30 off service with Shell Helix Ultra (4L);
RM20 off service with Shell Helix HX7 or High Mileage (4L/6L);
RM10 off service with Shell Helix HX5 (3L/4L).
The offer is available at participating Shell Helix-branded workshops, independent workshops, official service centres and also at the new Shell Malaysia Official Online Store at Shopee.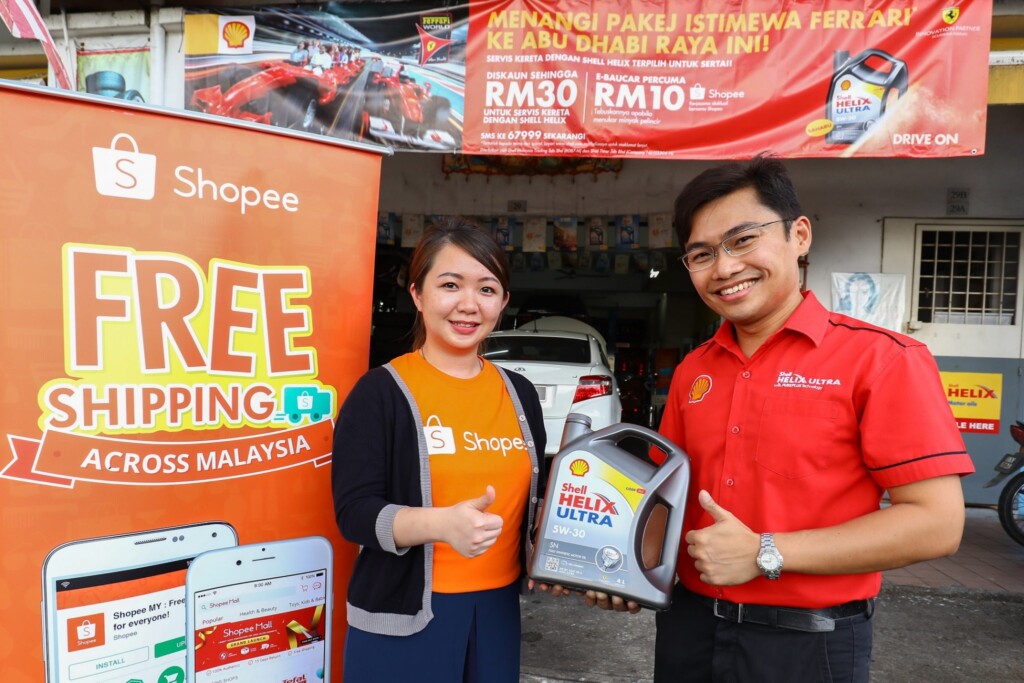 In addition, customers who purchase any of the promotional oil change packages will receive a RM10 Shopee e-voucher and automatically qualify for the Shell Helix Ferrari World Abu Dhabi Contest where four lucky Grand Prize winners would be able to experience the excitement at Ferrari World Abu Dhabi and a memorable Ferrari driving experience at the Yas Marina F1 Circuit.
Those who purchase any 4-litre pack of Shell Helix Ultra, HX7, High Mileage or HX5 from any Shell retail station or Lubebay service will also receive the RM10 Shopee e-voucher.
New thinner viscosity Shell Helix Ultra variant
Shell Malaysia has also announced the launch of a new variant for its best-selling Shell Helix range of passenger car motor oils, Shell Helix Ultra 5W-30.
Priced at RM277.60 (including GST) for a 4-litre pack, the new Shell Helix Ultra 5W-30 is a thinner viscosity fully synthetic motor oil with API SN/ILSAC GF-5 specification that meets the needs of most of today's modern passenger cars.  Containing Shell's proprietary PurePlus Technology and Active Cleansing Technology, the product helps:
Keep the engine clean by removing sludge left by inferior oils and preventing any further build-ups;
Ensure superior wear protection by preventing piston deposits up to 65% better than industry standards[1];
Prevent oil degradation through higher resistance to chemical breakdowns; and
Provide better fuel economy by using low-viscosity oil to reduce friction and meets the demanding ILSAC CF-5 fuel economy.
According to Shell Lubricants Marketing General Manager, May Tan, the 5W-30 viscosity grade was one of the most recommended viscosity grades for new cars.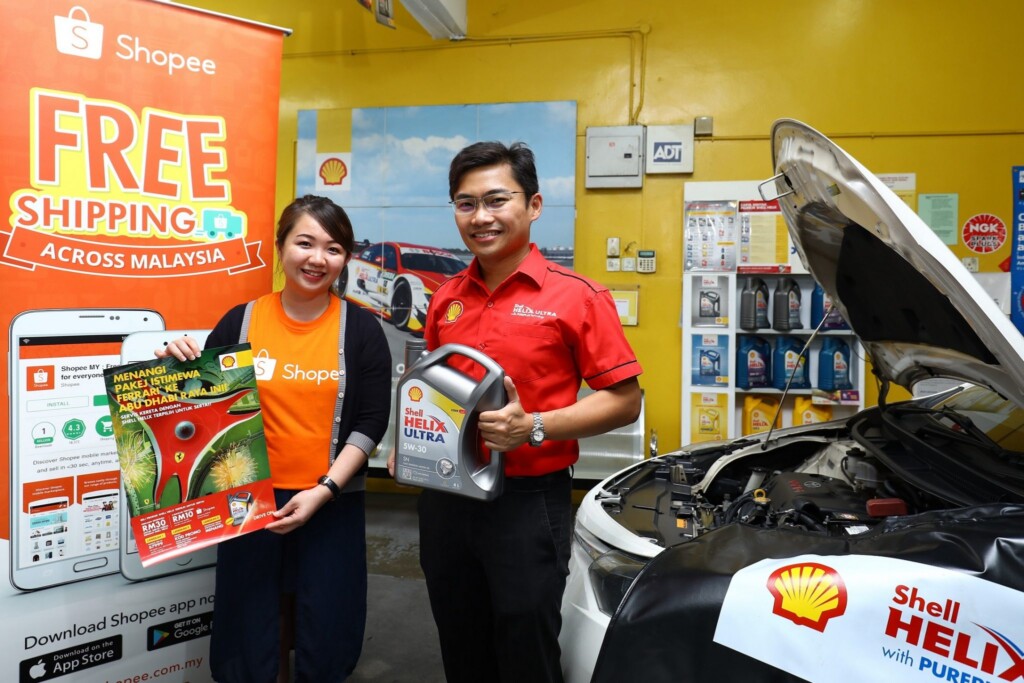 "In the new Shell Helix Ultra 5W-30 with SN specification, we have a product that offers a balance of fuel economy, engine protection and reliability that are synonymous with the Shell Helix brand.  It is suitable for most modern cars ranging from the small compacts right up to large D-segment sedans and even performance cars," she said.
The product is available at all Shell Authorised distributors and Shell Retail stations. Customers who purchase the product from Shopee, Shell Malaysia's latest e-commerce partner, can enjoy exclusive special low price for limited period. For detail please visit www.shopee.com.my/shell.official.store .
"Our strategic collaboration with Shell is in line with one of our targets this year, which is to bring more brands online as the market and shopping behaviours change rapidly. Users now want to look for convenience and fuss-free experience on top of the Free Shipping Across Malaysia and Zero (0) Commissions incentives, which Shopee is known for among our 9 million users," said Ian Ho, Shopee's Regional Managing Director.
For more information on the Shell Helix Hari Raya Promotion, please visit www.shell.com.my/helixraya.