Boon Siew Honda (BSH), the official importers and distributors of Honda motorcycles in Malaysia, has announced the launch of the Honda Rebel 500. "The long awaited Honda Rebel will be available in Malaysia by end of August 2017. This model received overwhelming response from other countries that had launched earlier. Shown here is the H2C accessories equipped Honda Rebel where it enhances the overall consumer experience." said Dato Sri Datuk Wira Tan Hui Jing (below), Deputy Chairman and Chief Sales Officer of Boon Siew Honda.
ADVERTISEMENT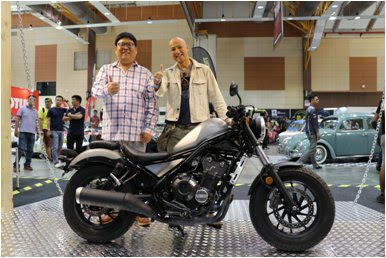 The 46bhp, 471cc Honda Rebel comes with three colours with ABS: Graphite Black, Millennium Red and Mat Armored Silver Metallic. The recommended showroom price starts from RM 31, 798.94 with GST included but exclusive of road tax, insurance and registration. The model also comes with a two-year or 20,000km manufacturing warranty (whichever comes first).
BSH & #Gayakami Customized Units
BSH has also been engaging with top customization motorbike builders to develop five different concepts using two BSH models; the iconic EX-5 and the new MSX125 aka Grom. The impressive concepts were created passionately by the lights of Legend Racing Garage, District Shop and Gallery, CLM Custom Works, BWB and ShawSeelan creation.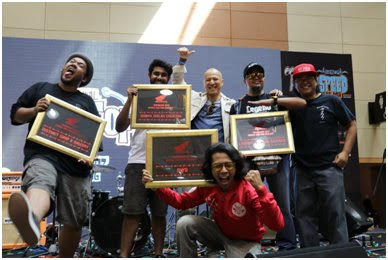 BSH will be organising the next event – Honda #GAYAKAMI at Johor Bharu on 4th August till 5th August 2017.