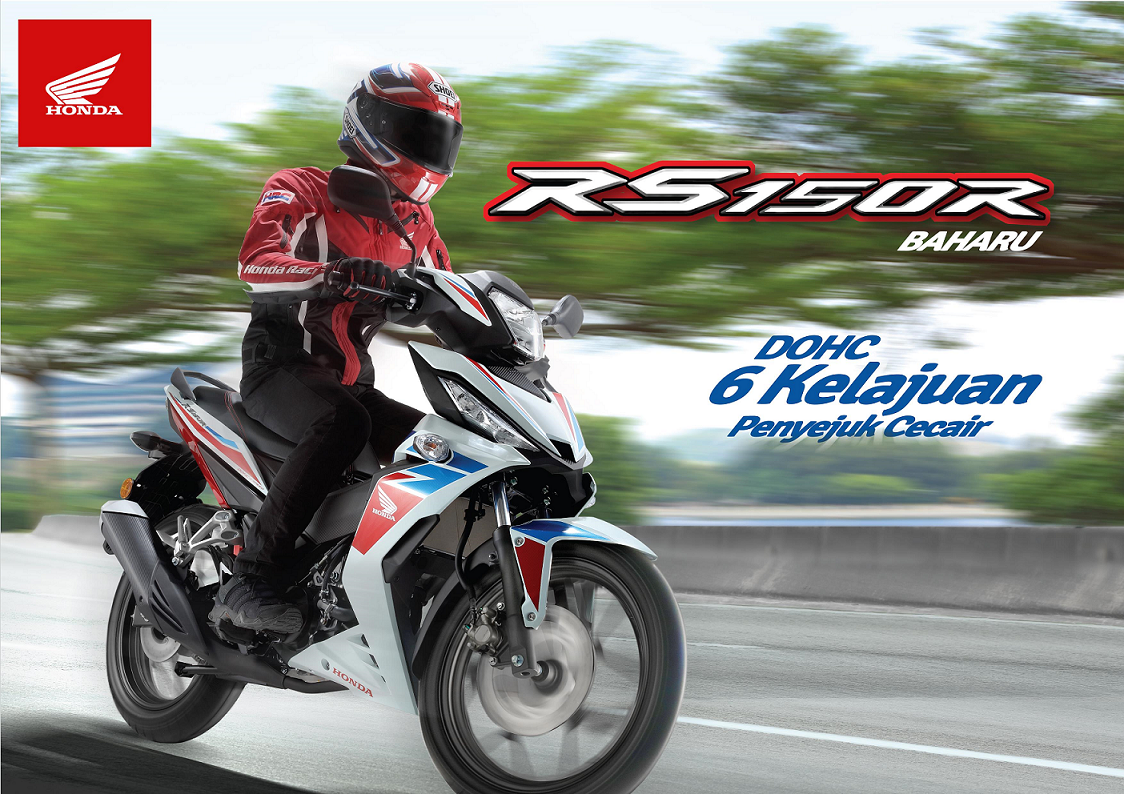 ADVERTISEMENT
Boon Siew Honda Sdn Bhd (BSH) has introduced new colours for the popular 2017 Honda RS150R to further excite the kapchai market. The RS150R was first introduced in Malaysia in June 2016 and released to market in August 2016.
"Aggressive outline, luminous sharp light, inner-skeleton and exoskeleton layer design represent the uniqueness of RS150R that have most influences in Malaysian heart…" – BSH.
Sporting a 150cc single-cylinder, liquid-cooled DOHC engine, driving a six-speed gearbox, the RS150R offers a power output of 11.5kW (15.6hp) at 9,000 rpm, while torque is rated at 13.5Nm at 6,500 rpm. The RS150R weighs at 123kg. It also has a 4.5 litre fuel tank and comes with disc brakes in the front and rear.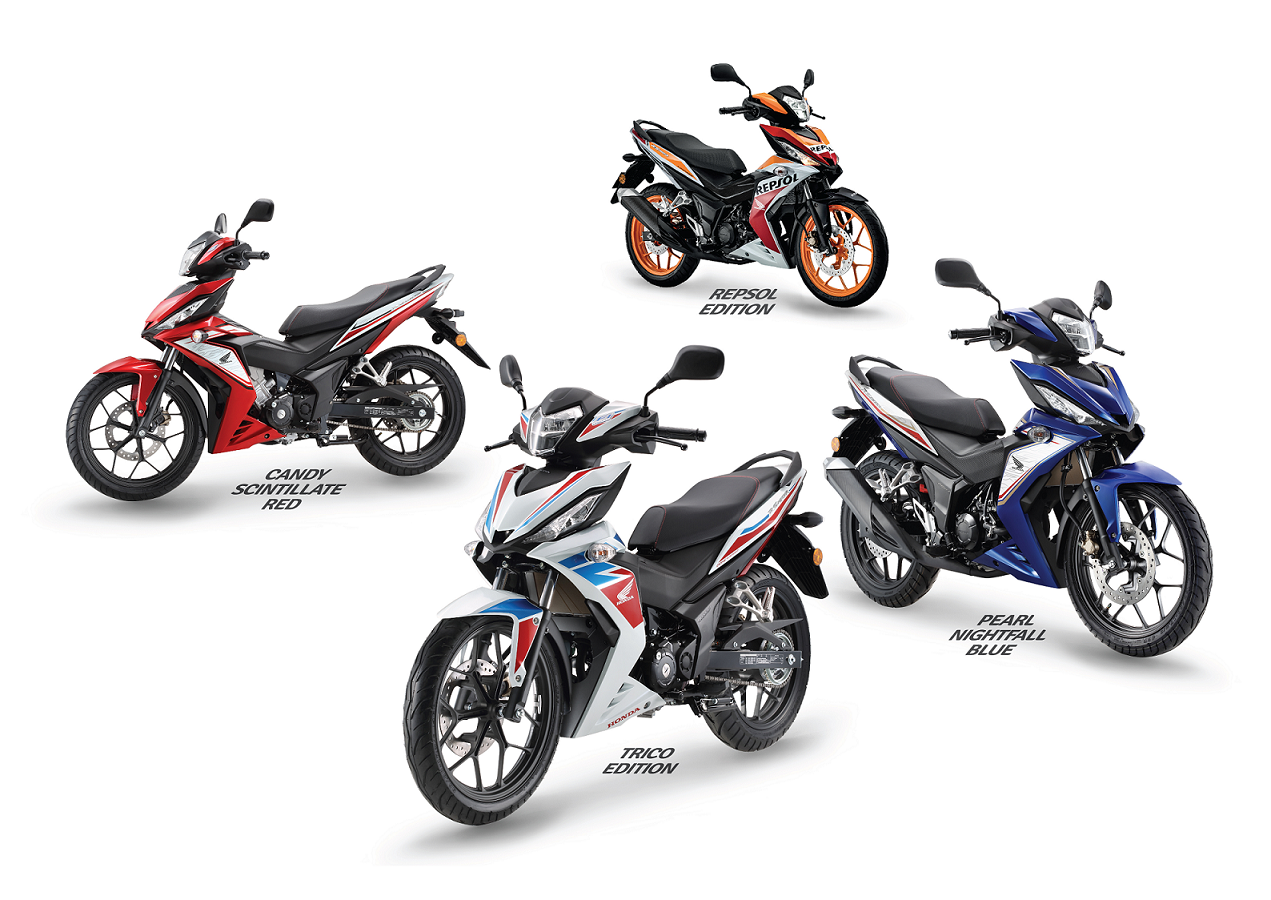 More…
After a year in Malaysia, the RS150R gained a lot of affection among Malaysians. This achievement can be justified via its performance and design. Thanks to the support of the RS150R fans, averagely, more than 2,000 units have been sold monthly.
"To cope with the high demand, Boon Siew Honda has increased its capacity to ensure all RS150R timely delivery" – BSH.
The new RS150R will be available in three new colors: Pearl Metalloid White (Trico), Candy Scintillate Red and Pearl Nightfall Blue, as well as the existing Repsol type. It will be available in Honda dealer showrooms from 7th August 2017 and they are priced at RM 8,478.94 (Candy Scintillate Red and Pearl Nightfall Blue) and RM 8,796.94 (Trico and Repsol). Prices include GST but exclude road tax, insurance and registration. The model comes with two years or 20,000km manufacturing warranty (whichever comes first).
For more information on the 2017 RS150R, check out the Boon Siew Honda Facebook page at: www.facebook.com/HondaMotorcyclesMalaysiaBoonSiewHonda or Toll-Free line at 1800-88-3993 (Monday to Friday 8am to 5pm, exclude Public Holiday)