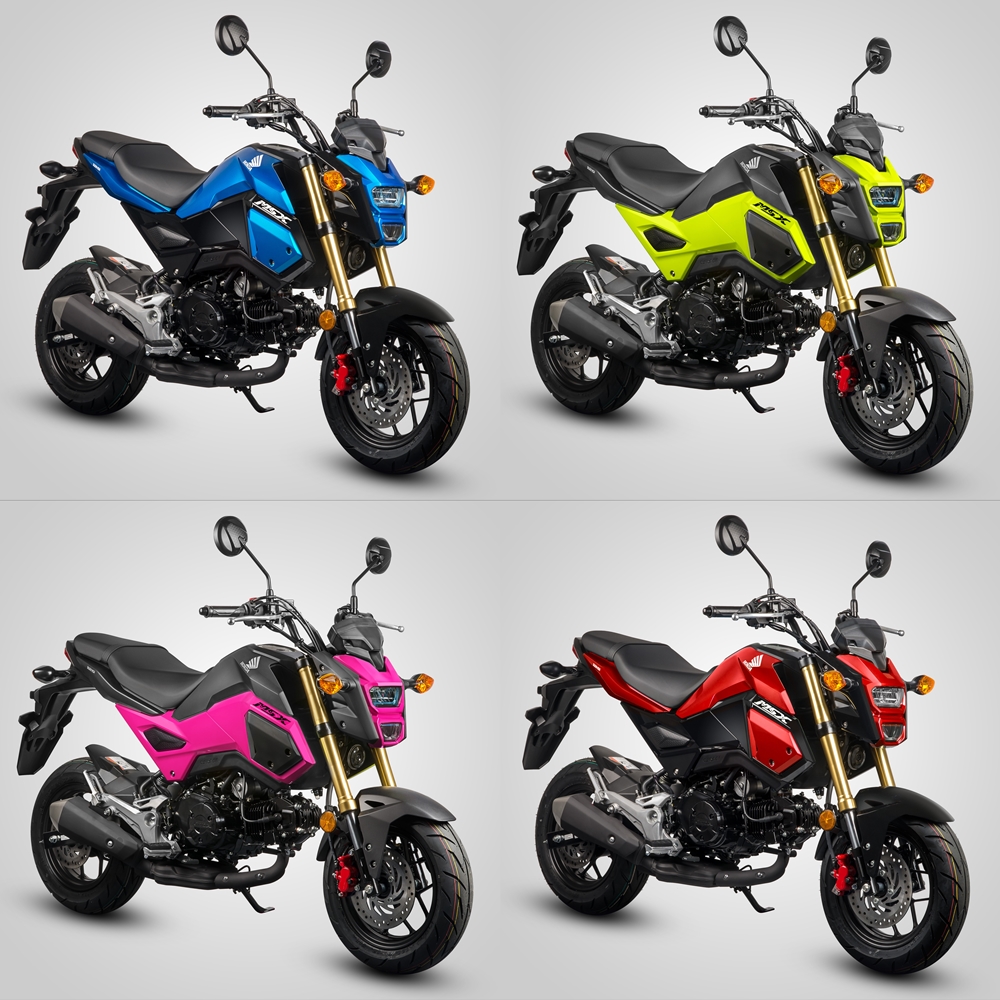 ADVERTISEMENT
Boon Siew Honda has introduced four new colours for the Honda MSX125 called Candy Caribbean Blue Sea, Candy Ultimate Pink, Pearl Valentine Red, Lemon Ice Yellow that is set to bring out your unique personal style.
Since it was first introduced in Malaysia in December last year, the Honda MSX125 was well received by the local market, due to its performance, build quality and usability. More importantly, its unique fun style that exudes an attitude on its own was specially favoured by local bike enthusiasts.
The new Honda MSX125 comes with an LED headlight that projects out the distinctive and ultra-modern face. In addition, 12-inch cast aluminum wheels are invented with "Y" shaped spokes reduce the weight for both front and rear tyre. The easy-to-read compact LCD digital dash can switches either side of the display allows the rider to reset the trip meters and clock, or alternate between odometer and trip meter. In terms of suspension quality, the 31mm fork reduces unsprung weight and offers an improved damping feel throughout the stroke; this is contributed by the piston's greater pressure-bearing area.
To further excite bike customization enthusiasts, Boon Siew Honda is bringing in H2C accessories that are widely popular in Thailand. The accessories are highly favored among the Thais due to its wide array of unique and exclusive selections, enabling them to showcase their creativity while incorporating their own personality and preferences into their bikes. The customized MSX125 series will arrive in July 2017.
The Honda MSX 125 retails for RM11,128.94 (GST included), excluding road tax, insurance and registration. It also comes with a manufacturing warranty of 2 years or 20,000km (whichever comes first).
For more information, visit www.boonsiewhonda.com.my.