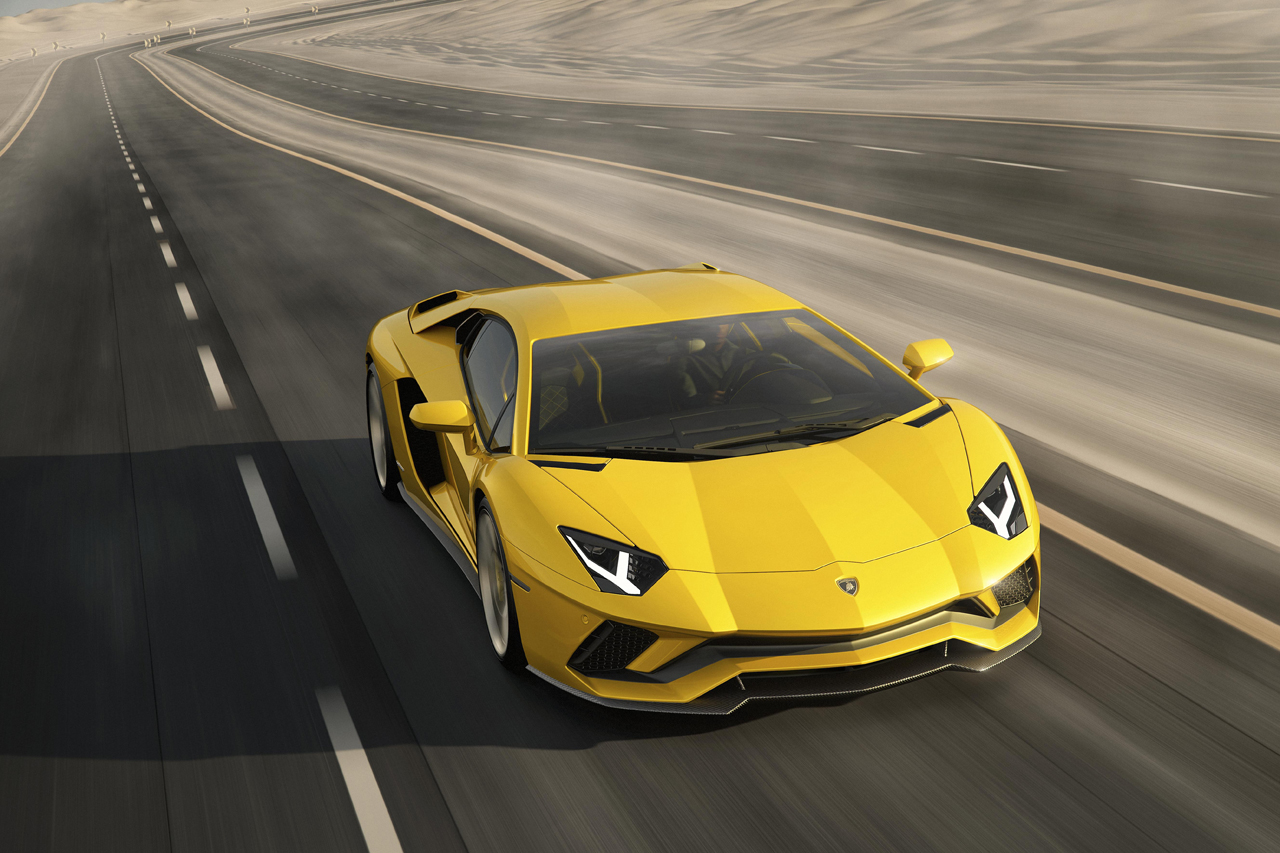 ADVERTISEMENT
Lamborghini has just unveiled the hotter Aventador S, boasting new aerodynamic design, retuned suspension, increased power and enhanced driving experience.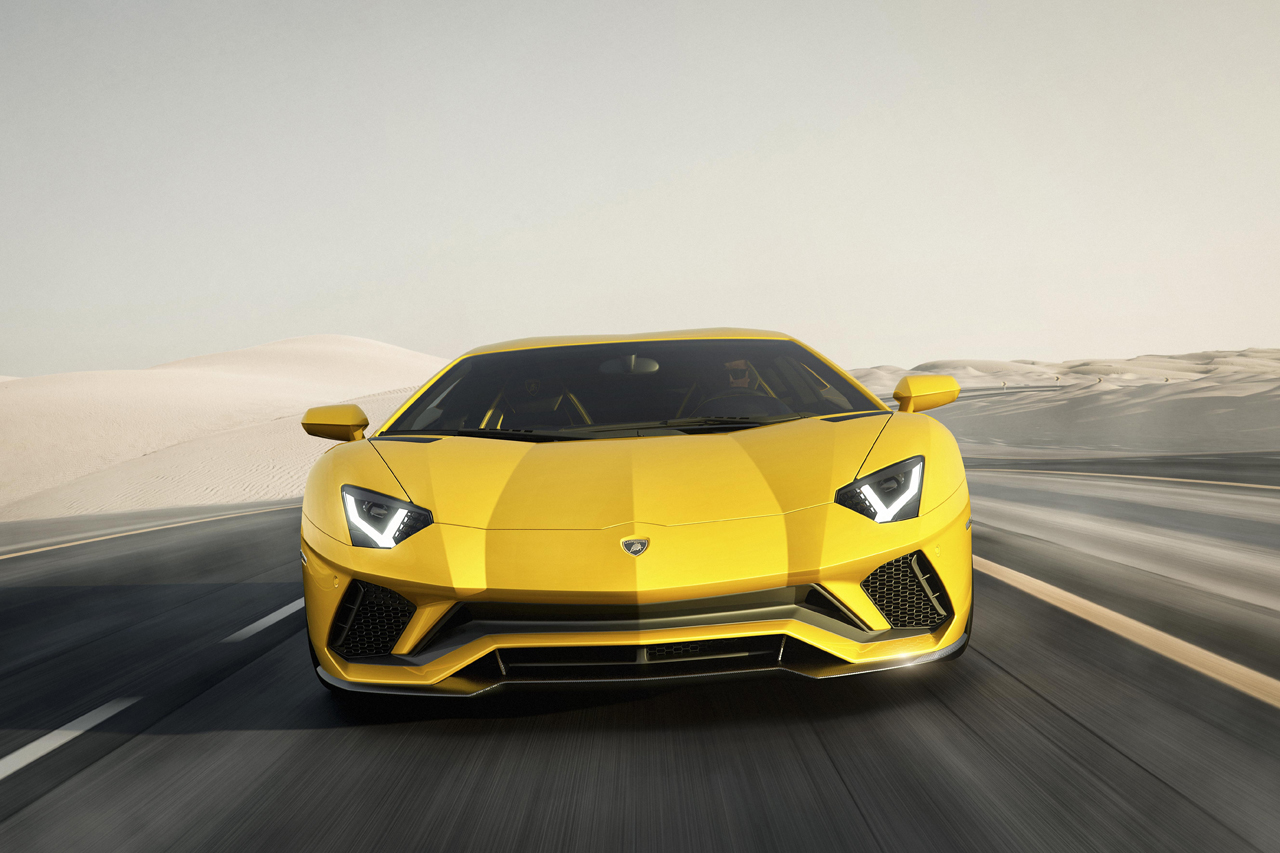 The new Lamborghini Aventador S receives a new aggressive nose and longer front splitter to direct airflow for better aerodynamics, improved engine cooling and directing more air to radiators. On each side of the front bumpers are two air ducts that reduces aerodynamic interference from front tires and improves wake flow to the rear radiator. Lamborghini is keen to point out that the rear wheel arches are designed as a homage to the original Countach.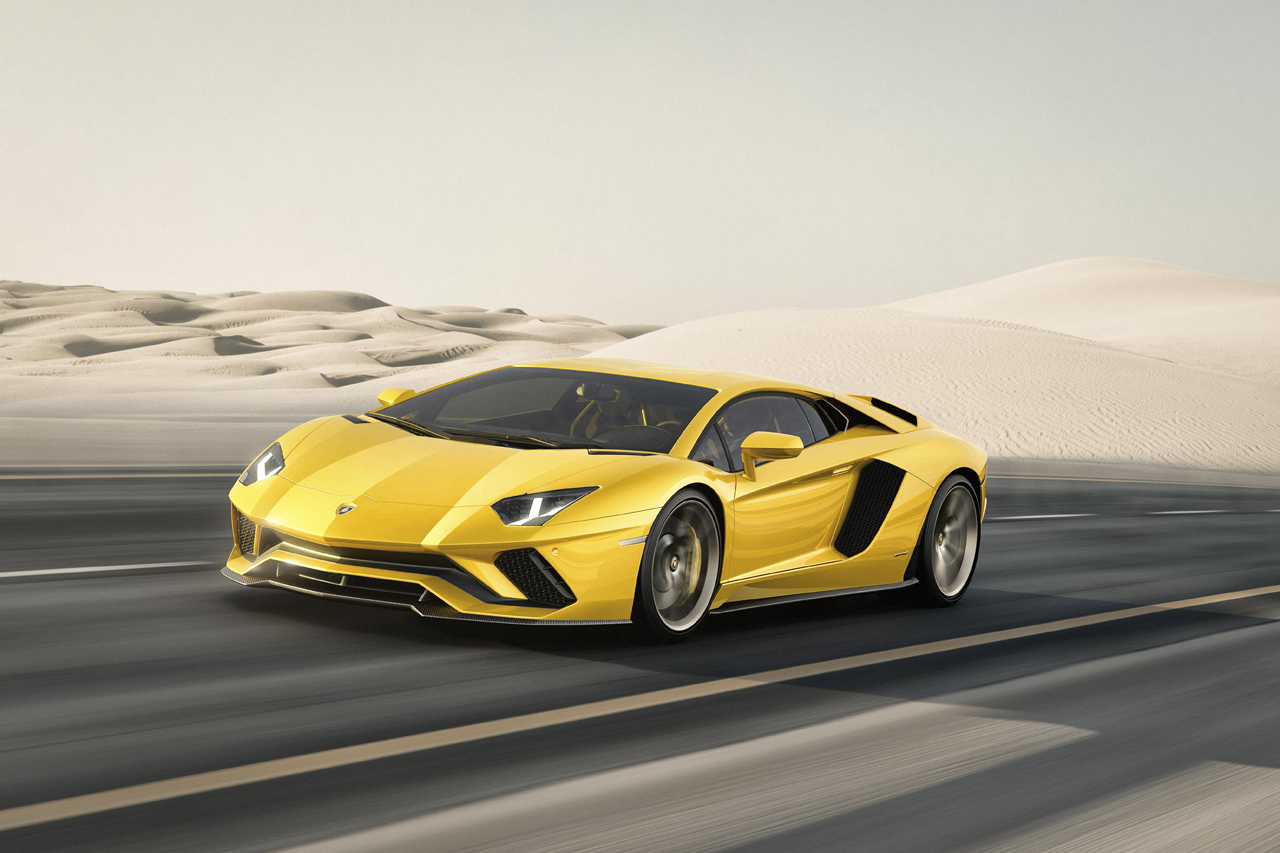 Towards the rear end, a large black diffuser is present, which can be optioned in carbon fiber. Vertical fins are designed to amplify airflow effects, reduce drag and generate downforce. Three single exhaust outlets exit through the rear bumper. The Aventador S features an active rear wing that can be moved into three positions, depending on speed and drive select mode. The rear wing optimizes overall balance of the car, working in tandem with the vortex generators in the front and rear of the Aventador to maximize air flow plus assist in brake cooling.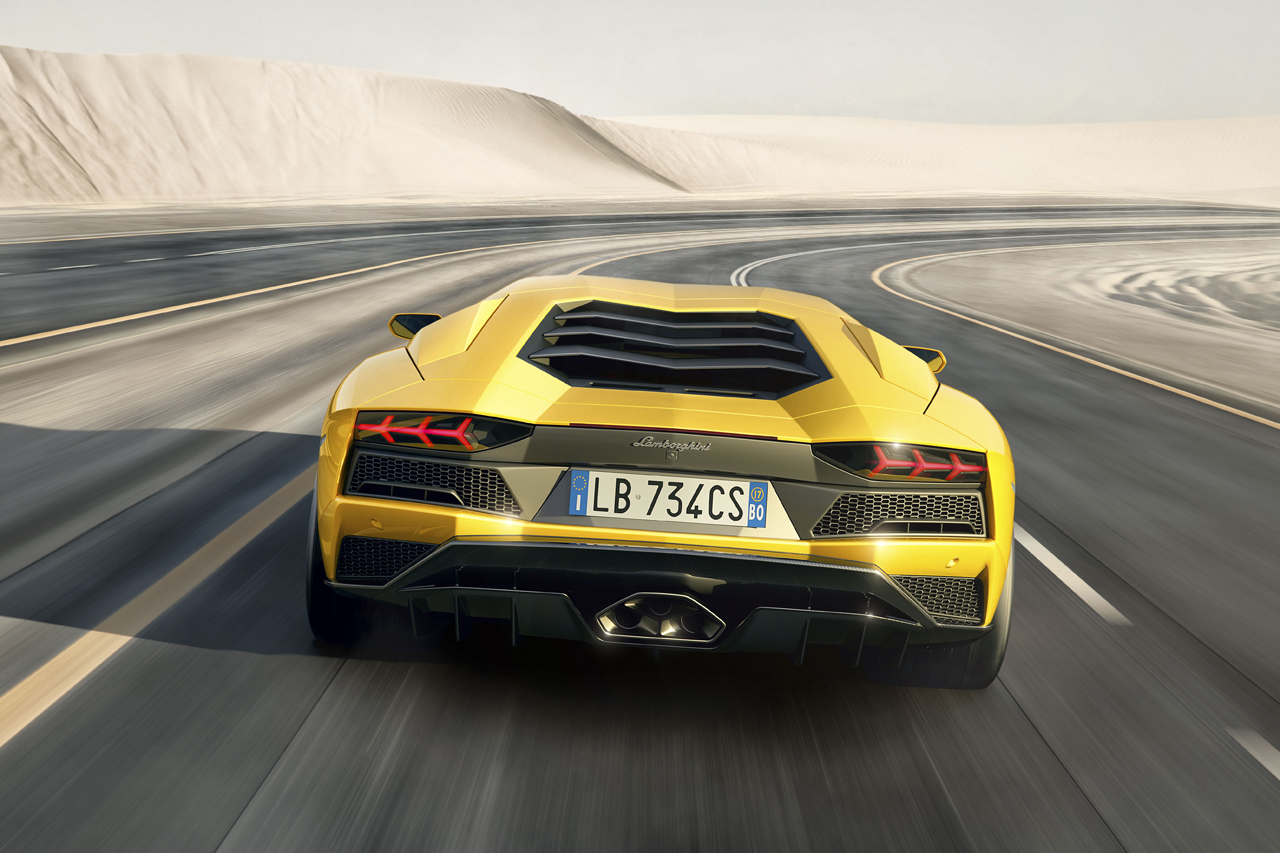 Thanks to the improved aerodynamics, front downforce has been increased over 130% over the regular Aventador, with overall efficiency at high downforce improved over 50%, and in low drag by more than 400% compared to the previous model.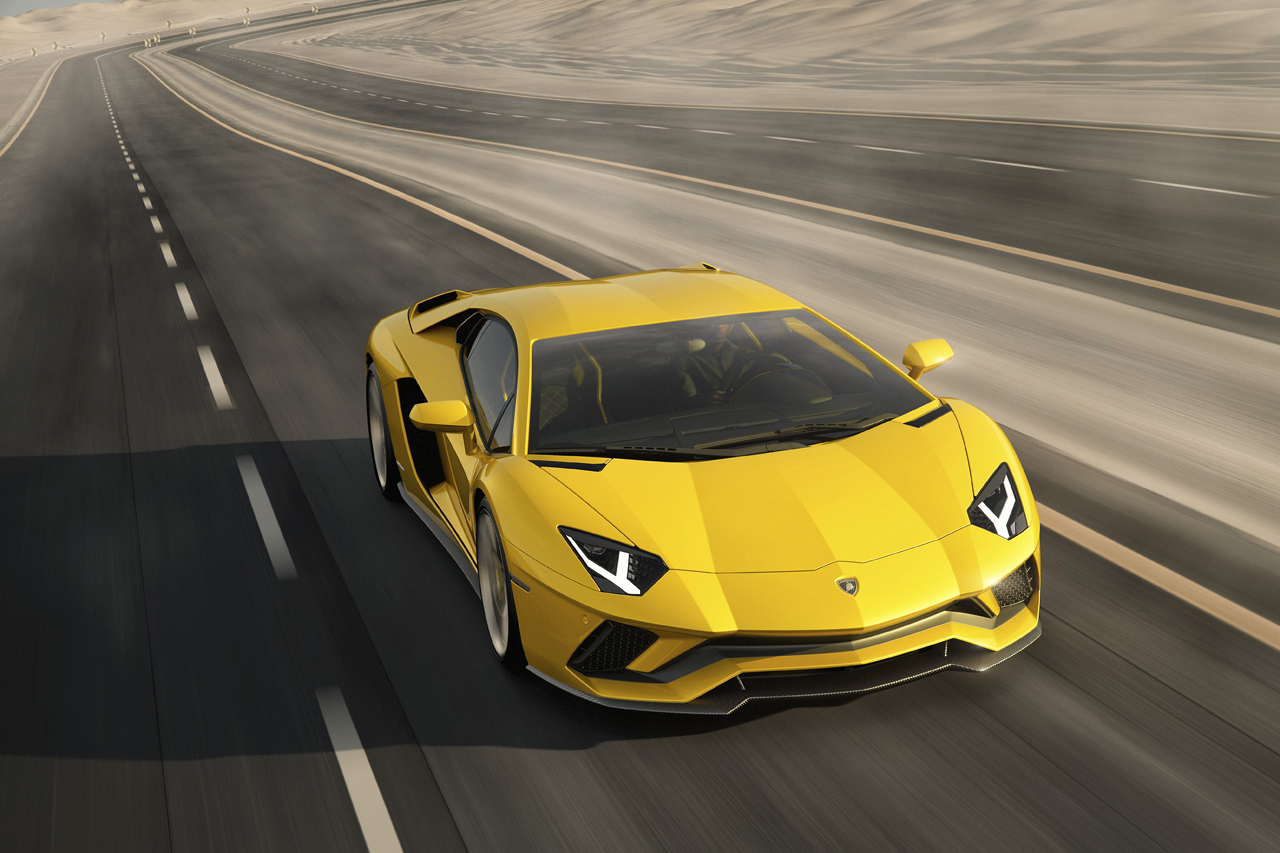 Under the hood is the identical 6.5-litre naturally-aspirated V12, now producing an additional 40 hp over the predecessor, outputting 740 hp and 690 Nm. Both thew VVT and VIS have been tuned to deliver a fatter torque curve. Additionally, the maximum engine revs have been increased from 8,350 to 8,500 rpm. Lamborghini's Independent Shifting Rod (ISR) 7-speed shifting system takes care of shifting duties.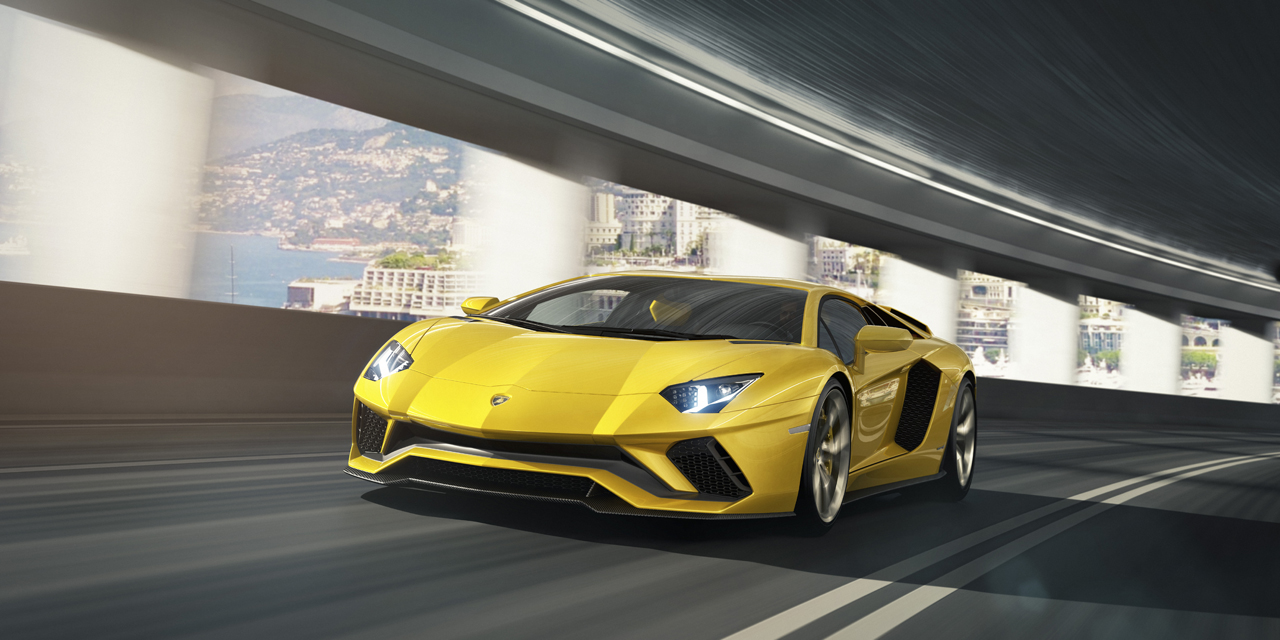 On the handling front, the Lamborghini Aventador S gets bespoke Pirelli P Zero rubbers and standard carbon ceramic brakes. The Aventador S continues to offer Lamborghini's rigid lightweight carbon fiber monocoque that keeps weight low, at 1,575 kg.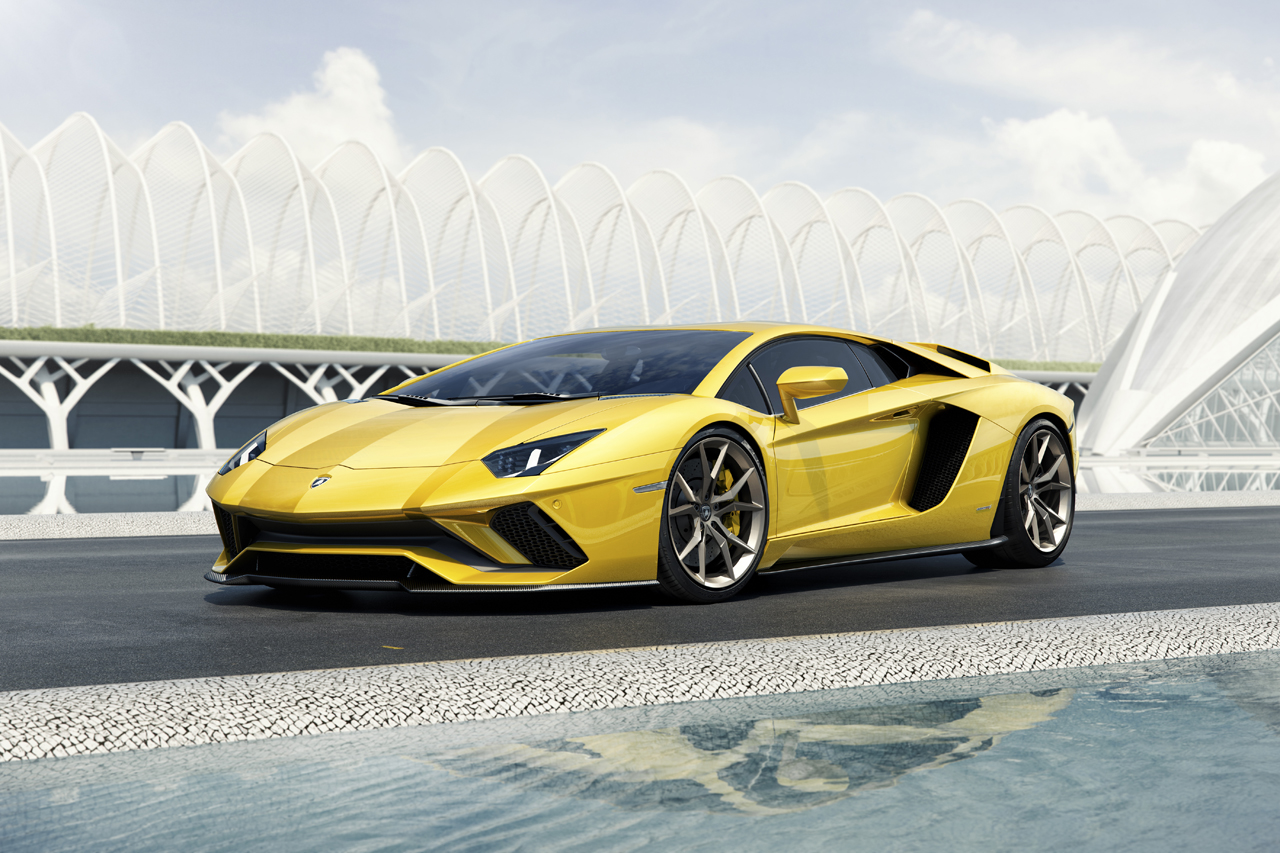 Inside, a new TFT display can be customized as per driver's preference, with different kombi screens for STRADA, SPORT and CORSA in conjunction with the EGO mode. The latter is the new driving mode option that allows additional and individual set-up profiles, customizable by the driver, selecting his preferred criteria for traction, steering and suspension within the STRADA, SPORT and CORSA settings. Apple CarPlay is also available on the Aventador S.