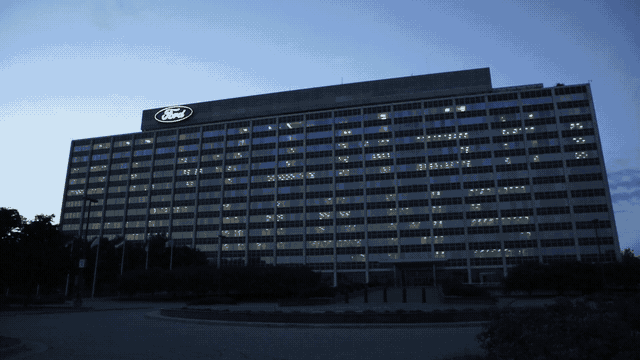 Fifty years ago, the Ford GT 40 racing team finished 1-2-3 at the Le Mans 24 Hours the biggest global stage in motorsports. In June, 50 years to the day, Ford did it again – winning the Le Mans 24 Hours with Ford Chip Ganassi Racing with the Ford GT, and another Ford GT finishing third. As you can see, Ford has plenty of reasons to celebrate this year.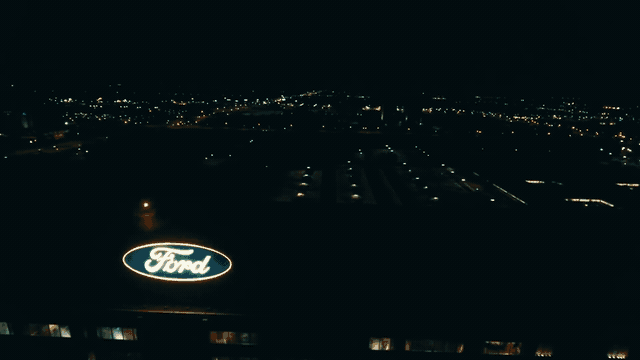 To commemorate its victory at this year's race, and as a nod to its previous victory, Ford decided to light up its World Headquarters building in Dearborn, MI with the words "GT Wins at LeMans," just like the automaker did 50 years ago. The lighting will also be used to honour its drivers and team that will be visiting to the area.
Ford also celebrated the victory with the launch of the 2017 GT '66 Heritage Edition, honouring the GT40 Mark II driven to victory by Bruce McLaren and Chris Amon at Le Mans in 1966 – part of the historic 1-2-3 Ford GT sweep.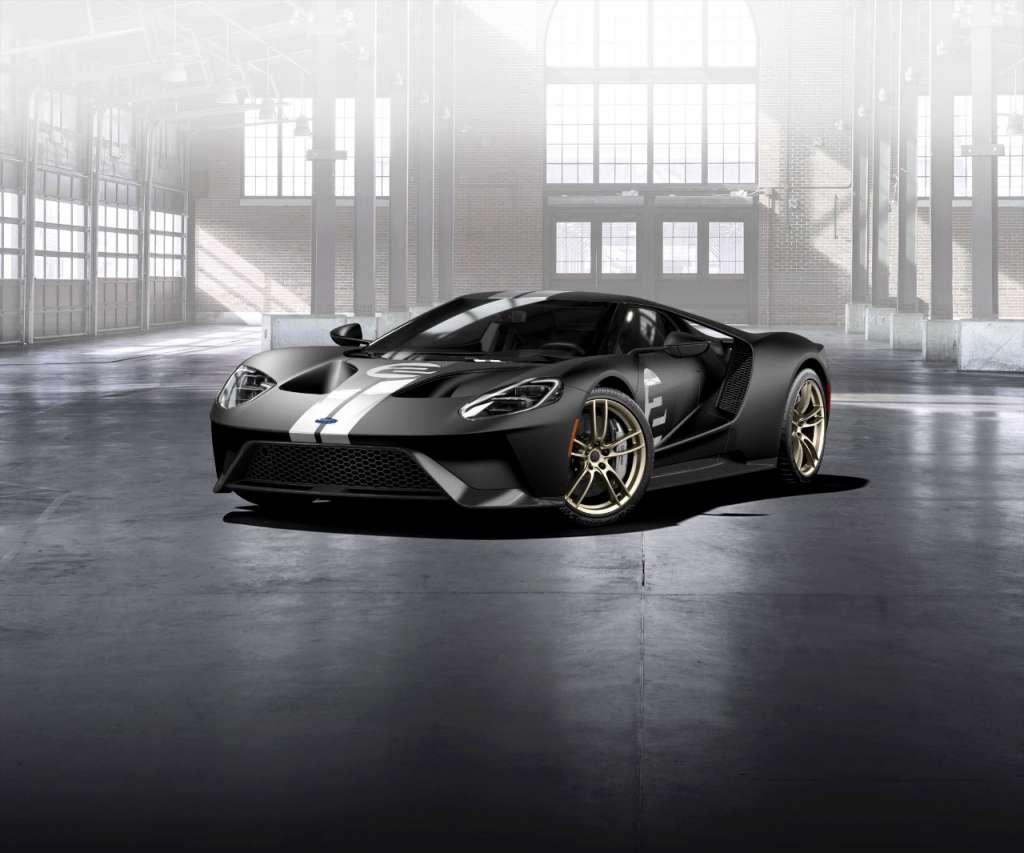 It features a Shadow Black exterior in either gloss or matte finish with silver stripes and exposed carbon fiber package. The car sports Frozen White #2 hood and door graphics, and 20-inch one-piece forged aluminum wheels in a gold satin clearcoat with black lug nuts.
The interior of the limited edition model wraps the Ford GT carbon-fiber seats in Ebony leather, with pillowed inserts and plow-through stitching, and the seats' head restraints and the steering wheel are debossed with the Ford GT logo. The instrument panel, pillars and headliner also features an Ebony-leather wrap, with gold appliqués on the instrument panel, the seat's X-brace and shift paddles. Like the 1966 race car, the steering wheel is leather wrapped, with seat belts featuring a unique blue webbing.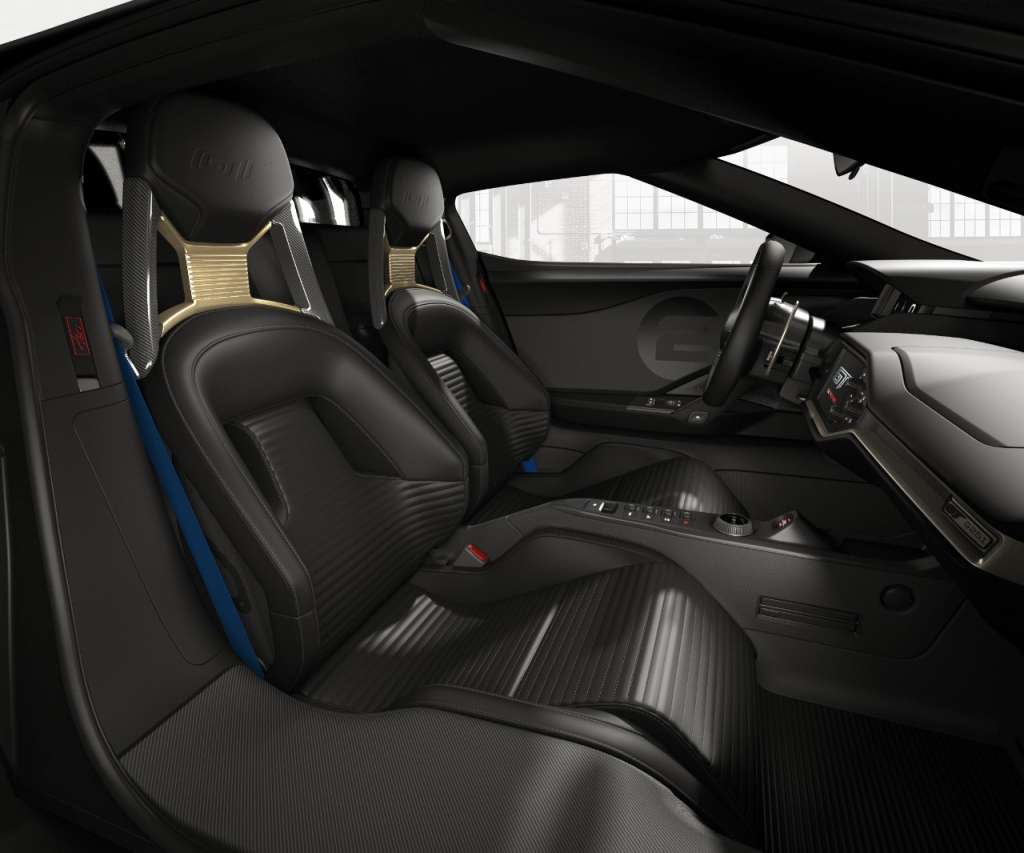 Rounding out the modifications to the Ford GT '66 Heritage Edition are a unique serialized identification plate, the #2 interior door graphic, and exposed matte carbon fiber door sills, air register pods and center console.