ADVERTISEMENT
Bentley Motors has teamed up with the godfather of British pop art, Sir Peter Blake, to create a one-of-a-kind Bentley Continental GT V8 S Convertible. This unique car will be auctioned for charity by Bonhams at the Goodwood Festival of Speed on 24 June.
Bentley commissioned Sir Peter to create the world's first pop art Bentley, drawing on inspiration from the acclaimed artist's celebrated career at the forefront of the famous British pop art movement. The money raised from the auction will be donated to Care2Save Charitable Trust, which provides palliative and hospice care around the world.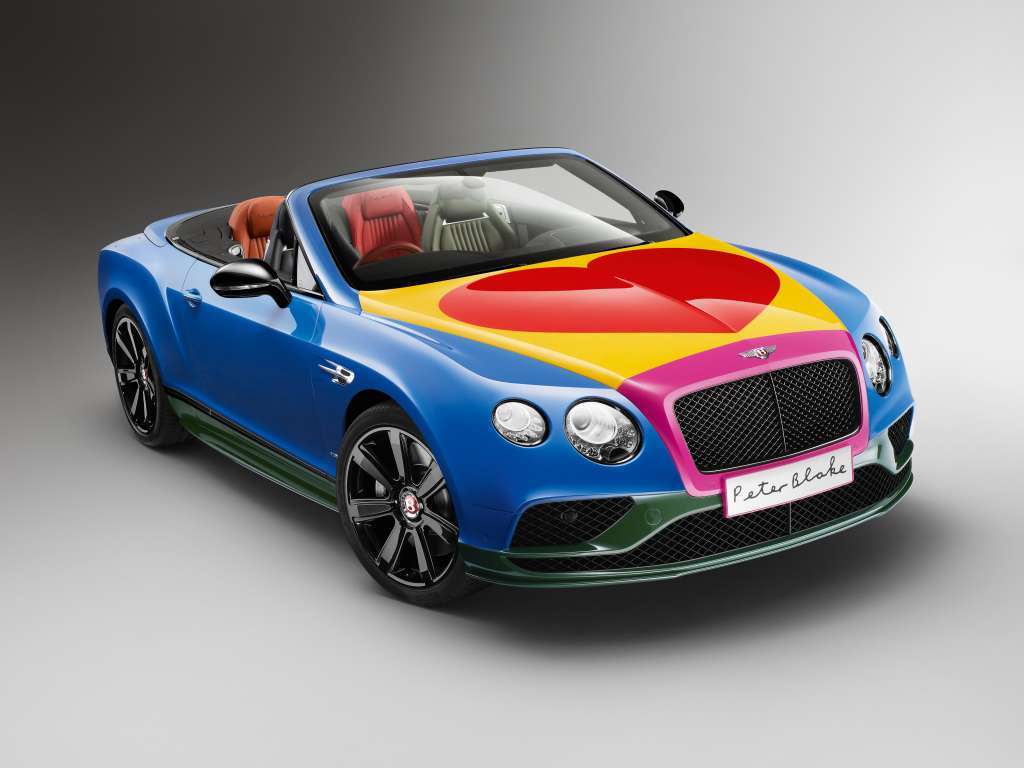 Possibly the most striking feature of Sir Peter's bold vision – instantly recognisable as a Sir Peter trademark – is a St James Red heart motif hand painted onto a Continental Yellow bonnet, a symbol in-keeping with the compassionate work of hospices.
Throughout the exterior of the car, the use of collage  demonstrates bright but clearly defined colour. A St Luke's Blue – a bespoke colour introduced by Sir Peter, named in homage to Bentley's local St Luke's Cheshire Hospice – dominates the cars iconic rear haunches, doors and boot lid, with a British Racing Green lower body, and a Fuchsia pink-coloured radiator shell. The bright paint colours compliment the black exterior brightware and a black hood, incorporating a darker sub-tone while allowing the bright exterior colours to flourish.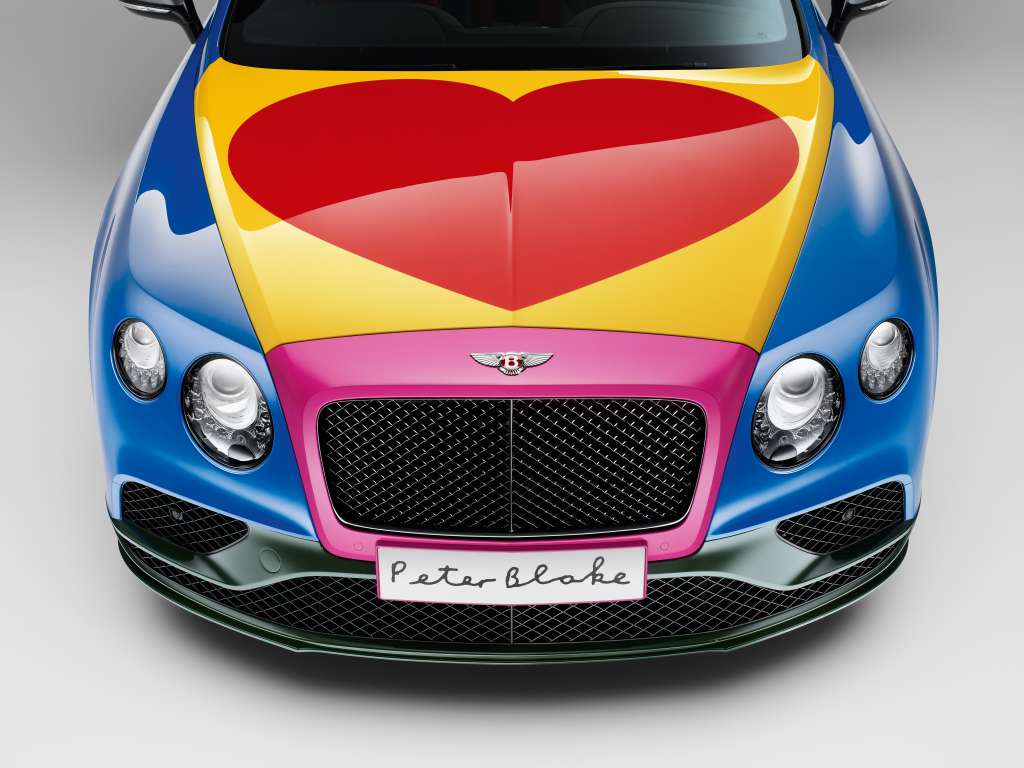 Inside the cabin, each seat is trimmed in a different hide colour; Cumbrian Green, Imperial Blue, Newmarket Tan and Hotspur, reflecting more tonal shades of the exterior surfaces.
The same colours are seen on the sports steering wheel, featuring a Hotspur outer rim, Newmarket Tan inner rim and Cumbrian Green centre, with Imperial Blue stitching. The vivid pink leather gear lever stands out against the centre console, dashboard and interior door panels, all veneered in Piano Black.
Sir Peter's signature is incorporated onto the fascia panel and embroidered on all four seat headrests. To finish, unique storage cases feature a Piano Black veneer outer but with Continental Yellow and St James Red internal linings to reflect the bonnet colour theme. A distinctive treadplate, signifying that this is a Sir Peter Blake design, labelling 'No. 1 of 1' completes the car.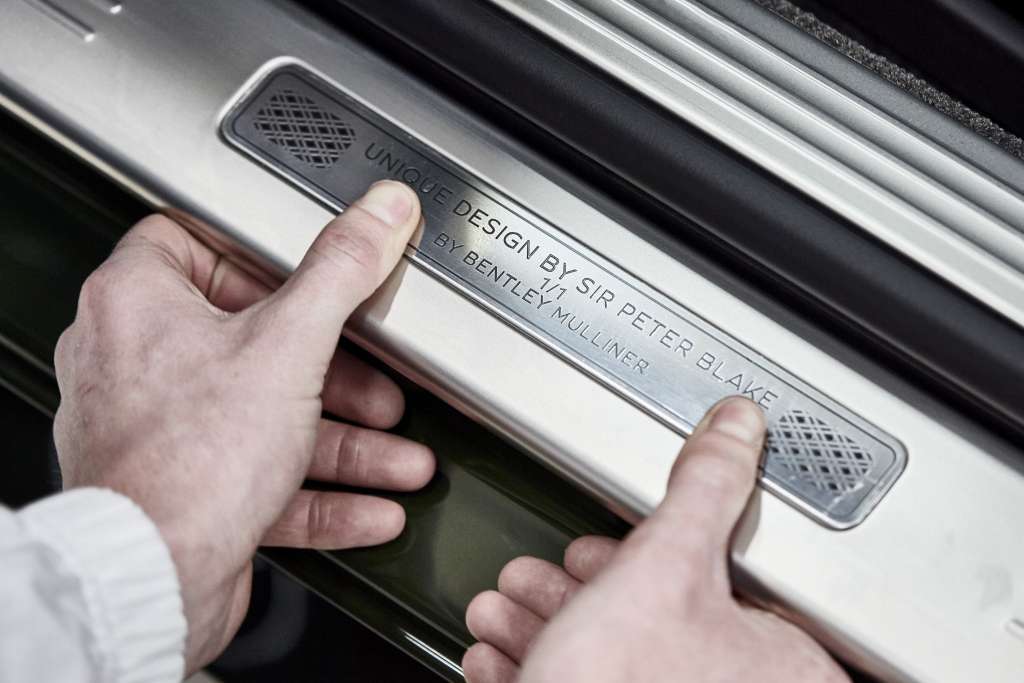 Commenting on this project and the Charitable Trust, Kevin Rose, Bentley's Member of the Board for Sales, Marketing and Aftersales, says,
"Sir Peter has designed a strikingly colourful car, encapsulating exactly why he is thought of as one of Britain's leading artists. It was a fascinating project to be part of, particularly for the skilled artisans in our bespoke Mulliner division, who worked closely with Sir Peter to bring this design to life. We have proudly supported the Care2Save Charitable Trust and the hospice movement for more than 25 years and so take great delight from donating this inimitable car for such a worthwhile cause."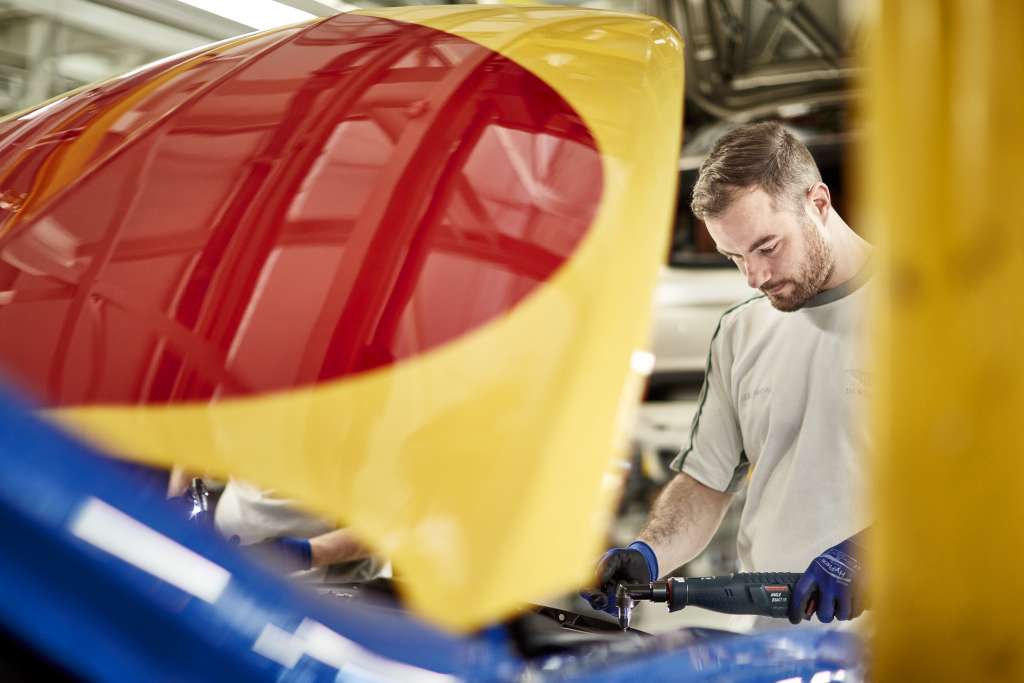 Sir Peter Blake, perhaps best known for designing the sleeve for The Beatles iconic Sgt. Pepper's Lonely Hearts Club Band album, comments,
"I am proud to have been involved with transforming this beautiful car, and have enormous admiration for the people at Bentley who brought my design into being, to produce this one-off lovely car."
Using the money raised from the Bentley By Blake campaigns, The Care2Save Charitable Trust will work with organisations and charities in other countries to educate and empower them to build their own sustainable and affordable hospice and palliative care models.