The Ford brand has been in Malaysia for as long as I can remember. In fact, I distinctly recall no less than three Fords in my family while I was growing up, comprising two Escorts and at least one Cortina. It was pretty much a given that I would eventually follow suit once of legal driving-age – maybe even slightly before that – bagging another Escort as my first old-skool car, followed by a Ford Courier 4×4 – the first 'lifestyle' pick-up truck in Malaysia – followed by no less than three Ford TX3's over the years.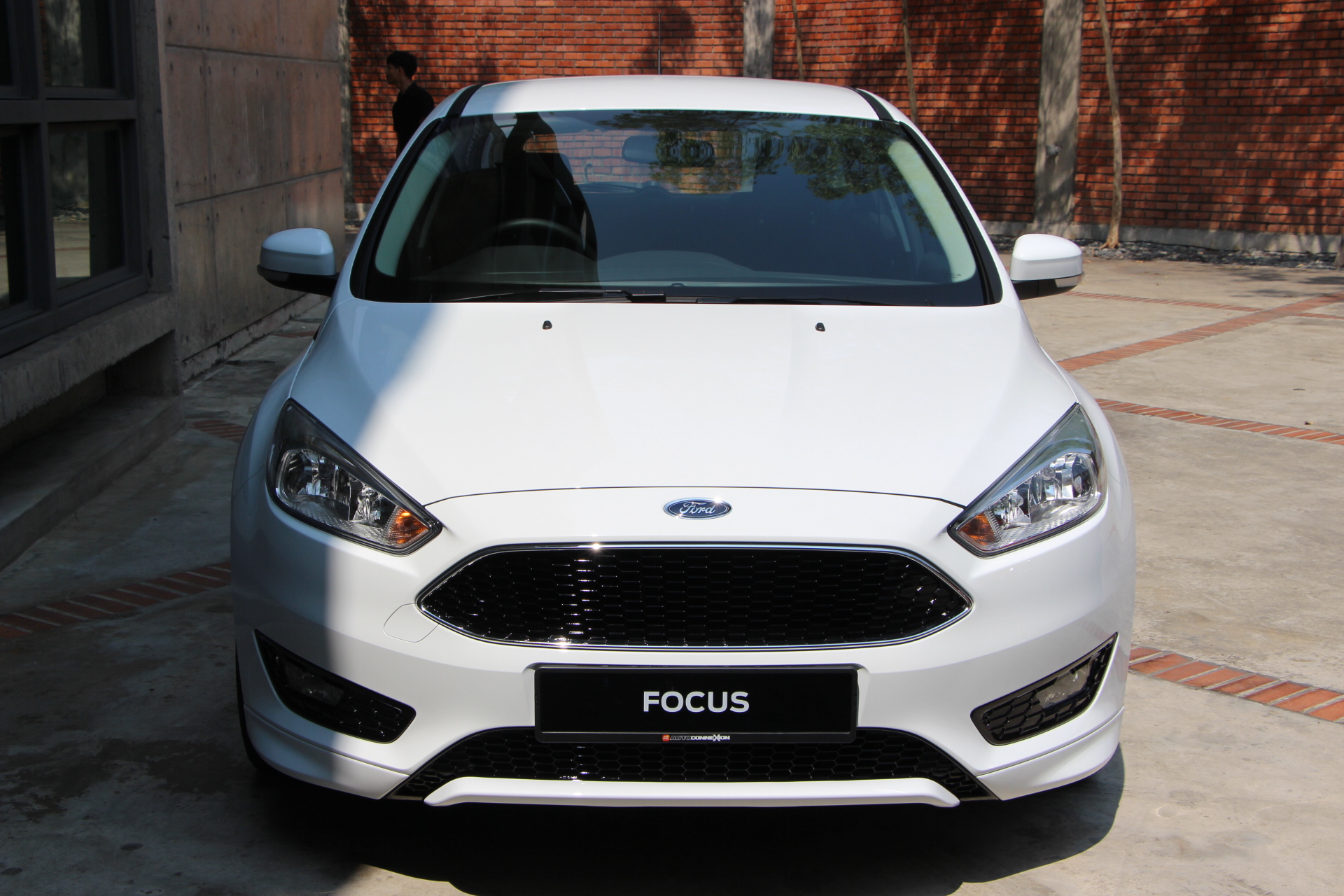 But an ironic twist of fate would next see me even more entrenched in the world of Ford automobiles, when my very first job – back when most of you reading this weren't even born yet – was for an advertising agency, servicing nothing other than, yup, the Ford account. You could say it was the start of a very long and fruitful relationship I've had with the brand, but as I mentioned earlier, my relationship with this venerable carmaker spans much longer than that…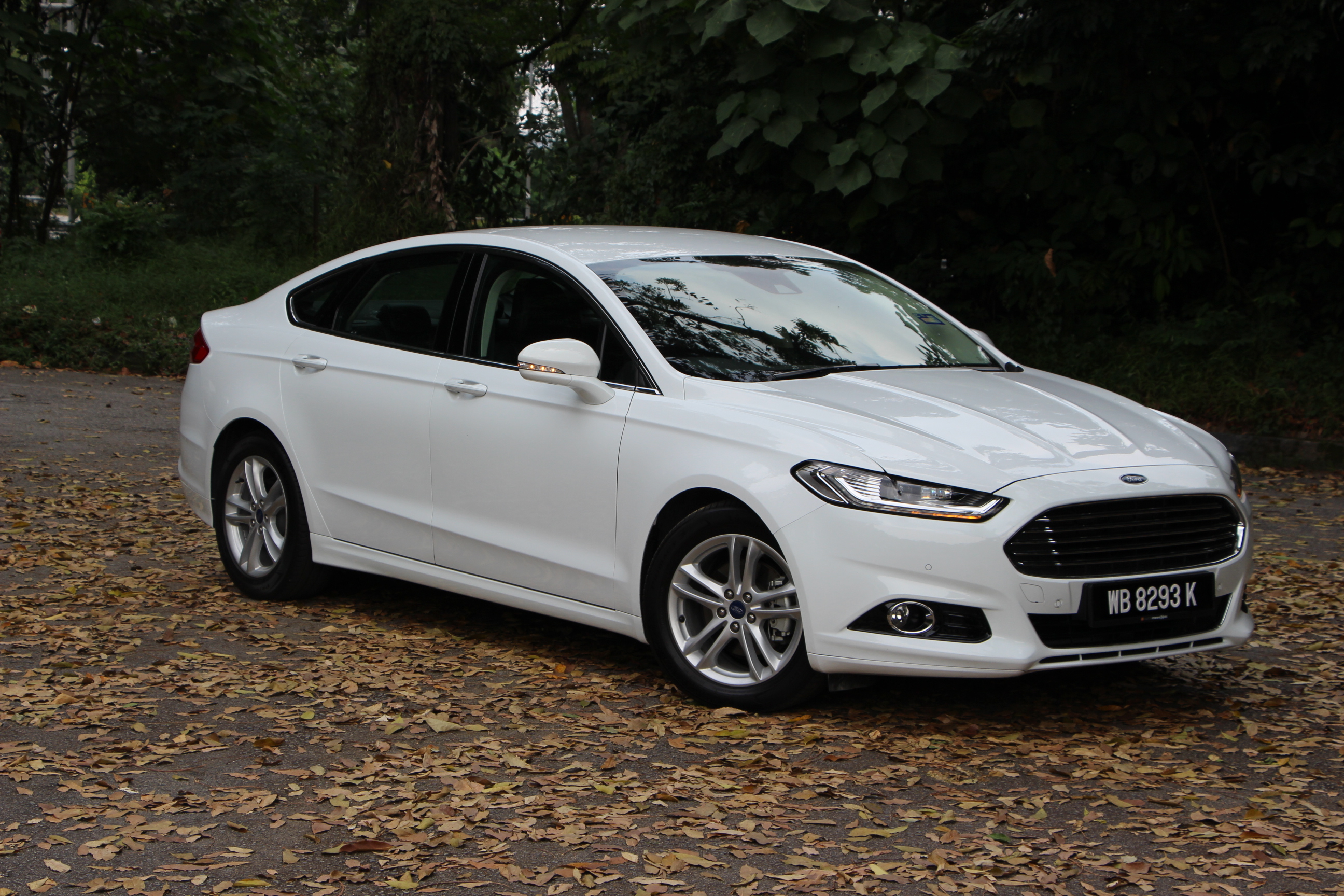 History…
In the mid-90's Ford's passenger car sales were flailing, and thus, in what's gone down in the annals of Malaysian automotive folklore as a master-stroke of genius, (then) AMIM Ford embarked on its most ambitious project to date. What do you do if cars in your segment aren't selling? Why, create a new segment of course! And so that's how Malaysians were introduced to 'lifestyle' pick-up trucks as privately-registered, daily-drivers. Its success with the Courier and subsequent Ranger needs no retelling, and soon rival carmakers began introducing their own lifestyle pick-up trucks.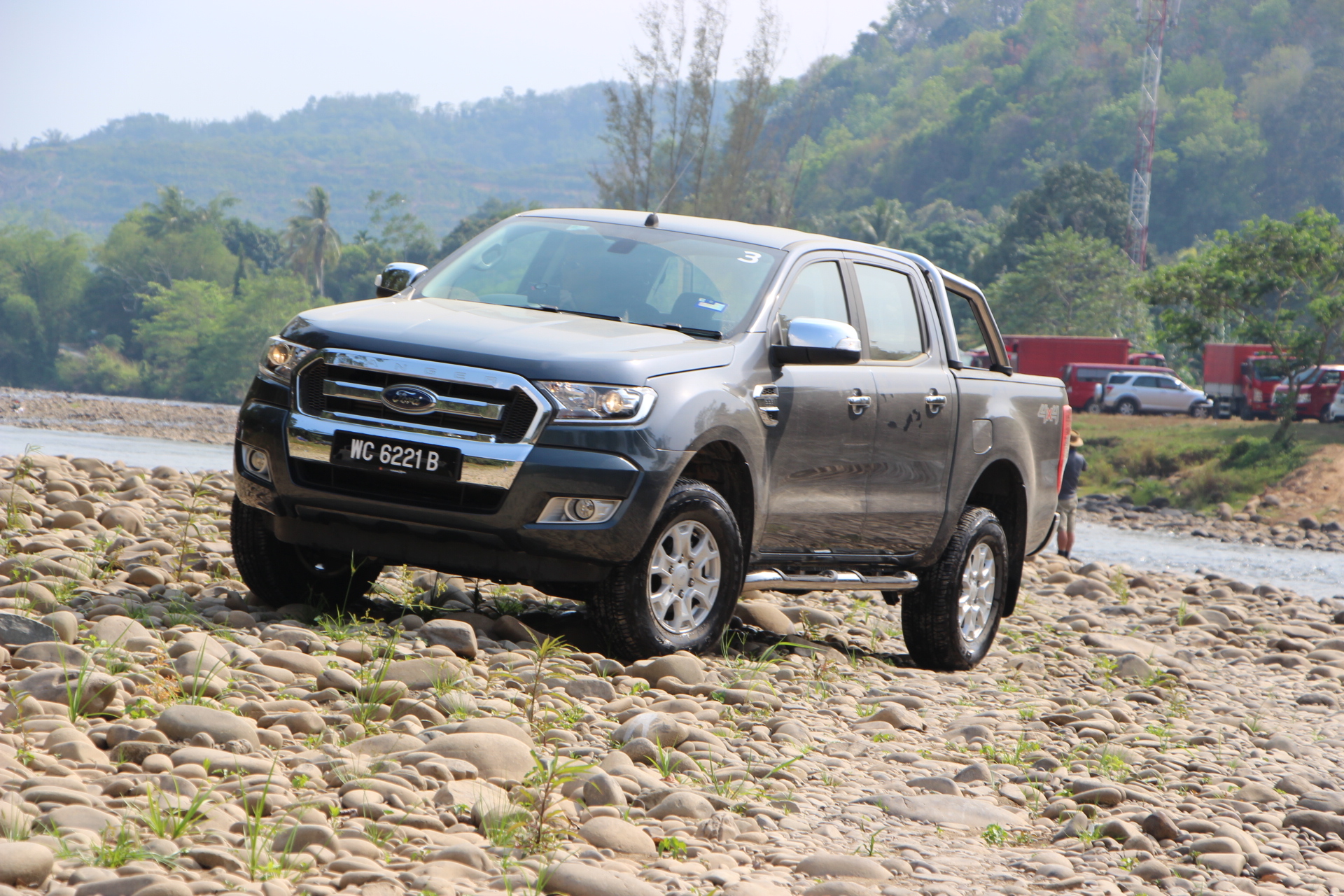 It was a double-edged sword though; vis-a-vis while their trucks were doing so well in terms of sales, their passenger cars on the other hand were taking a severe beating market share wise. Does anyone even remember the Laser and Telstar? Various half-hearted attempts to claw back at passenger car sales proved fruitless, as consumers simply stopped seeing Ford as a car company. Ford made trucks, period.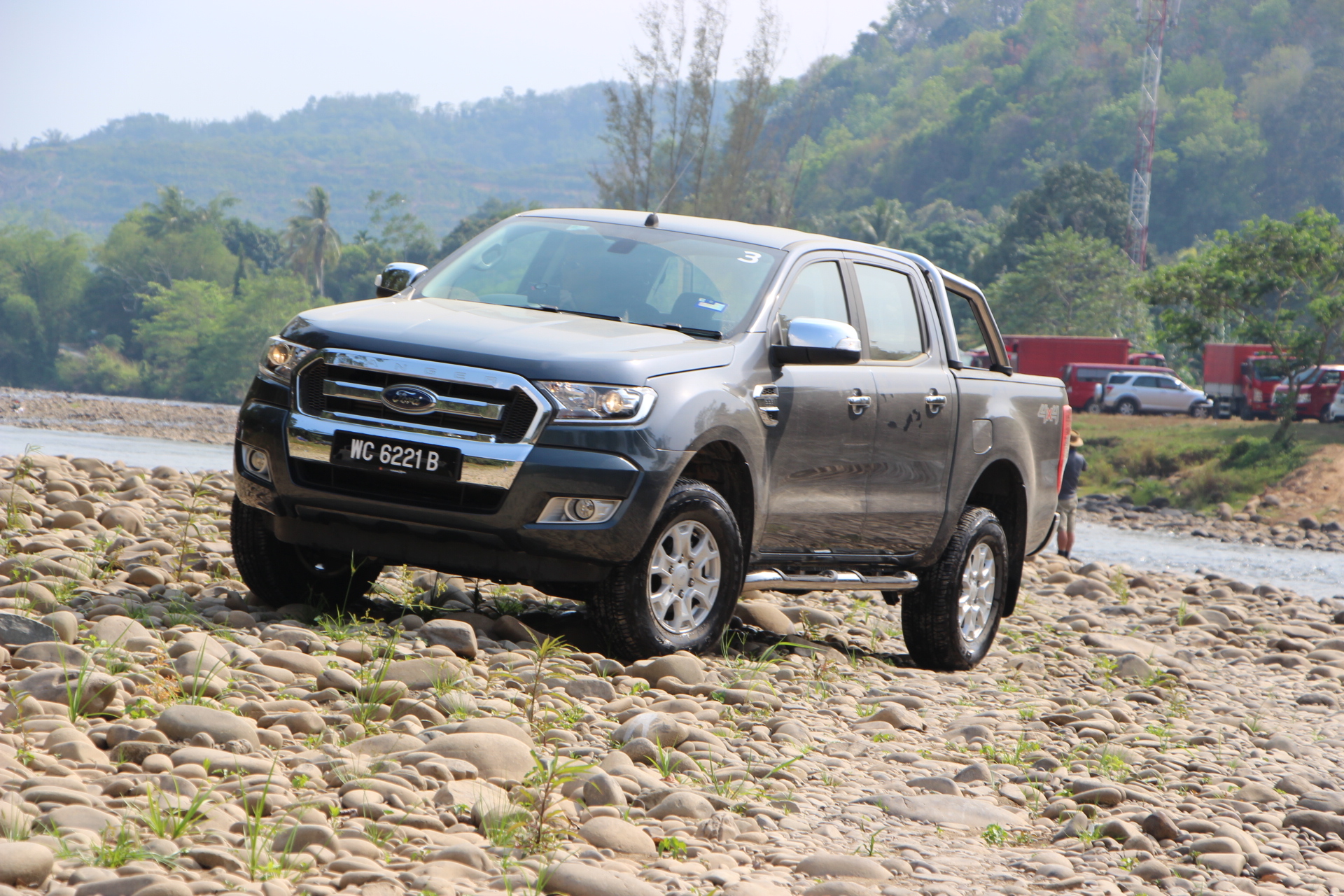 It was only the advent of the all-new Fiesta in 2010 that consumers began to take notice of Ford's passenger cars again. With hotter models following suit like 'Aston' grilled Fiesta in 2014, and even hotter Fiesta EcoBoost, Ford was finally starting to see interest in their passengers cars begin to grow again.
All the while though, with the little Fiesta taking most of the limelight, there were two other very distinctive passenger cars in the Ford stable waiting in the wings for their day of reckoning, and folks, that day has finally come. With the Fiesta taking good care of the B-segment, I recently had a go at Ford's C- and D-segment contenders, as well as a proper full-on off-road drive with Ford's hero truck, the mighty Ranger 4×4.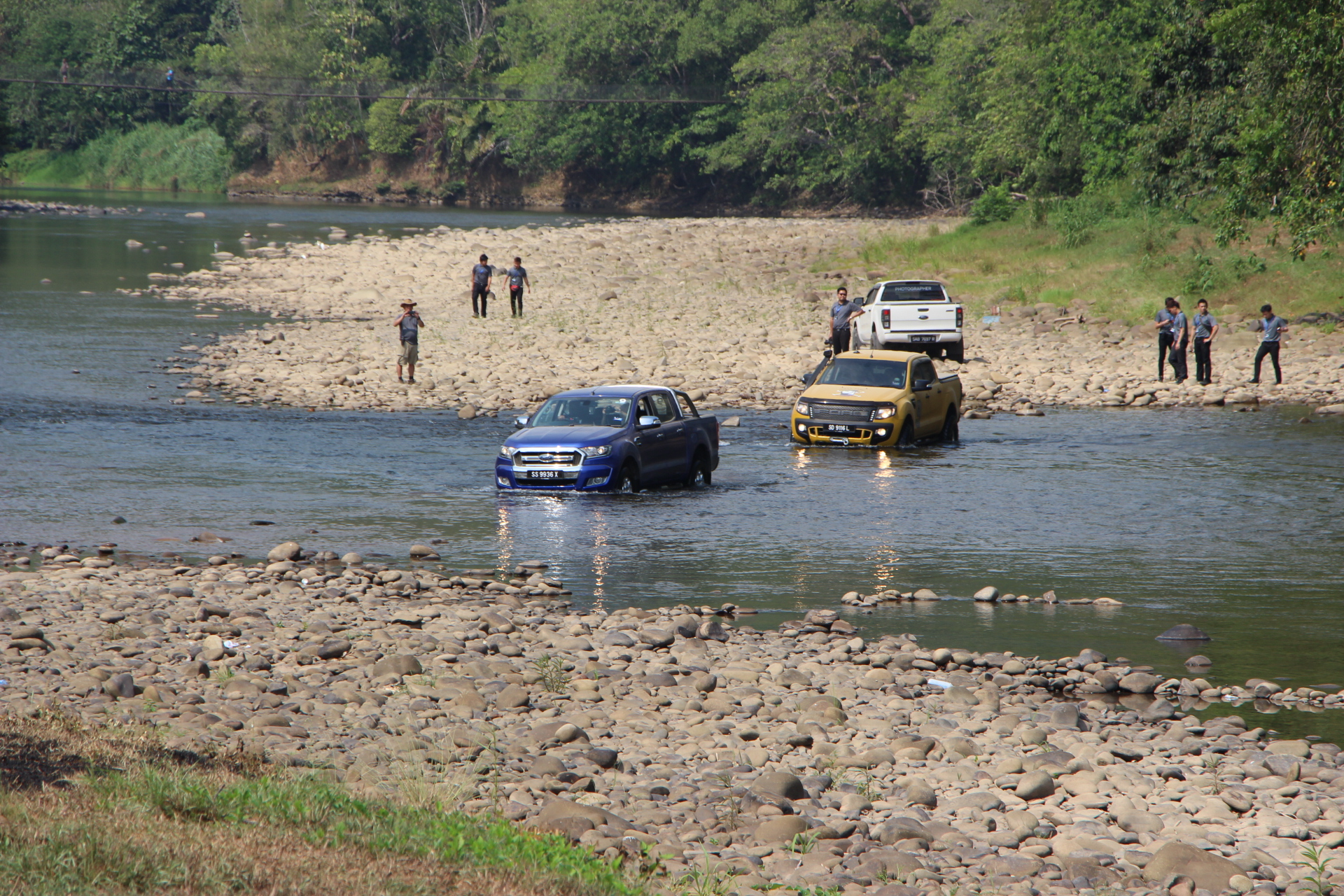 Now here's the reason why this article is titled 'Sibling Rivalry': Given the choices available from Ford Malaysia currently, it's a difficult decision to make if you're in the market for something new from the Blue Oval. But here are your choices…

The new Ford Focus is a tremendous car, which we had a chance to sample on the road recently. Boasting 180Ps and 240Nm of torque from a 1.5-litre EcoBoost engine mated to a 6-speed 'Select Shift' auto, it's actually the most fun car I've driven in the C-segment in recent memory. There's so much low-end torque on tap that it's simply uncanny just how quick this car is. Despite being equipped with electronic power-steering, this is a 'drivers' car if there ever was one.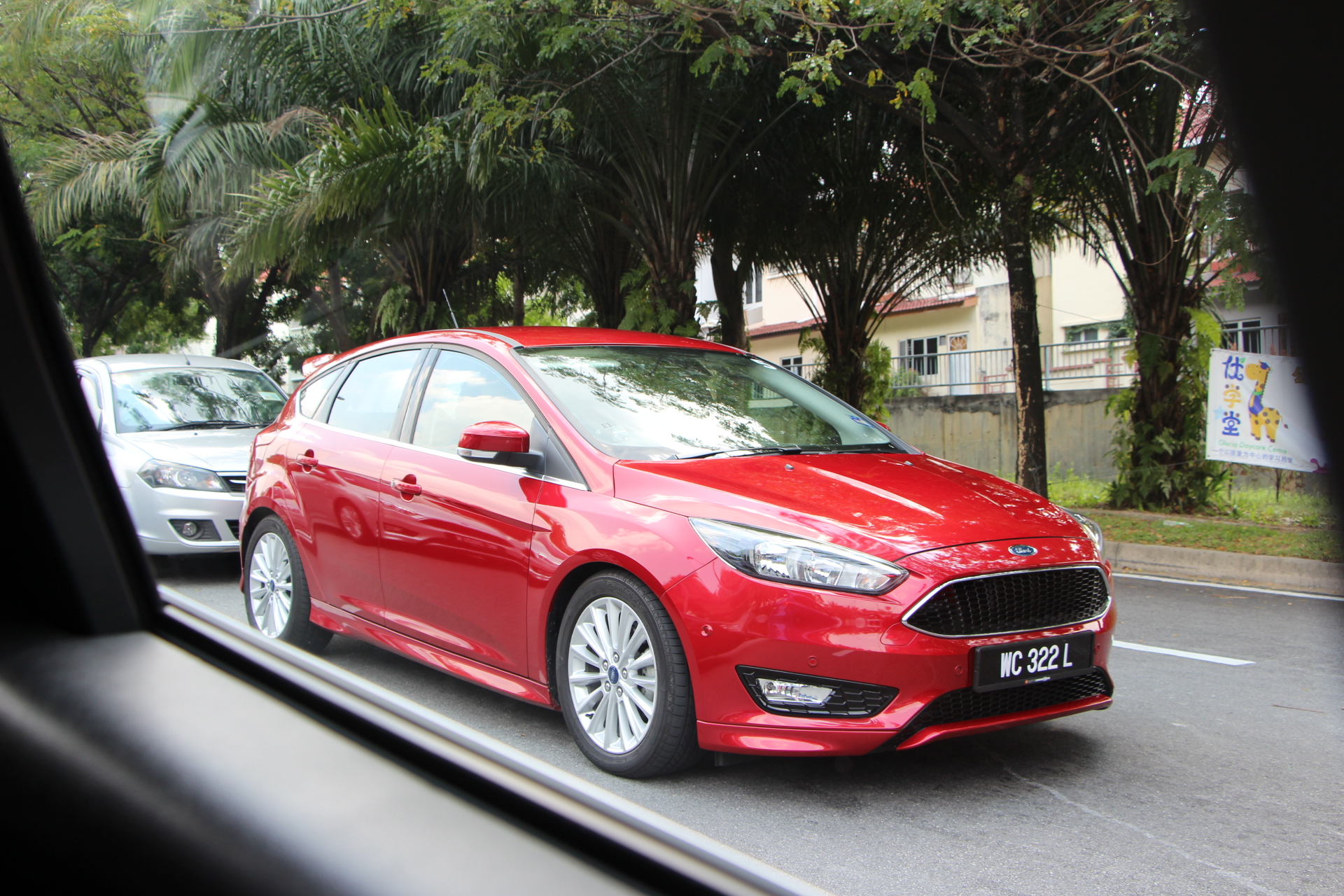 Once again, Ford's engineers in the ride & handling department have done a remarkable job tuning this car's dynamics, offering up a sweet-spot that combines both comfort and agility into a proper ride and handling package. Our pot-hole ridden roads aren't to be trifled with, but the Focus seems to cope really well traversing surface imperfections. And while straight-line speed is astonishing – I still can't believe it's just a 1.5L – its the seamless acceleration and the way it handles spirited driving that's going to win it a legion of new fans.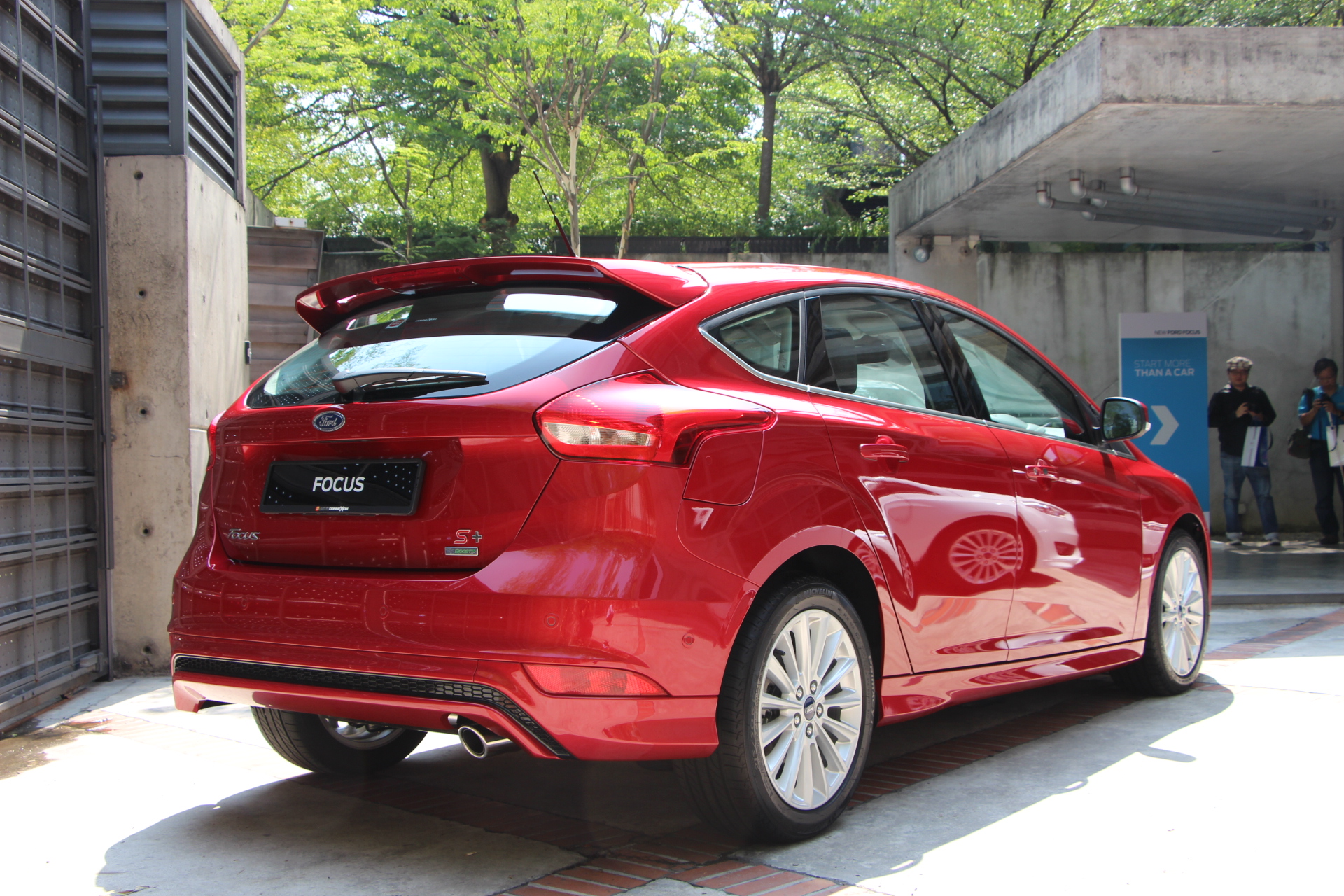 I'll not delve too much into the other tasty bits that the new Focus offers, like SYNC2 or the fact that if you can't park a car for nuts, (see SPI on FB for vast amounts of evidence of this) this car is a God-send because it can park and auto-adjust/correct itself in both parallel and perpendicular parking spots, as you can read that in this launch article. I will say this though, in the mid-90's it took 1800cc for Ford to produce 143bhp for the TX3, and 20 years later, they're doing a whole lot more with 300cc less.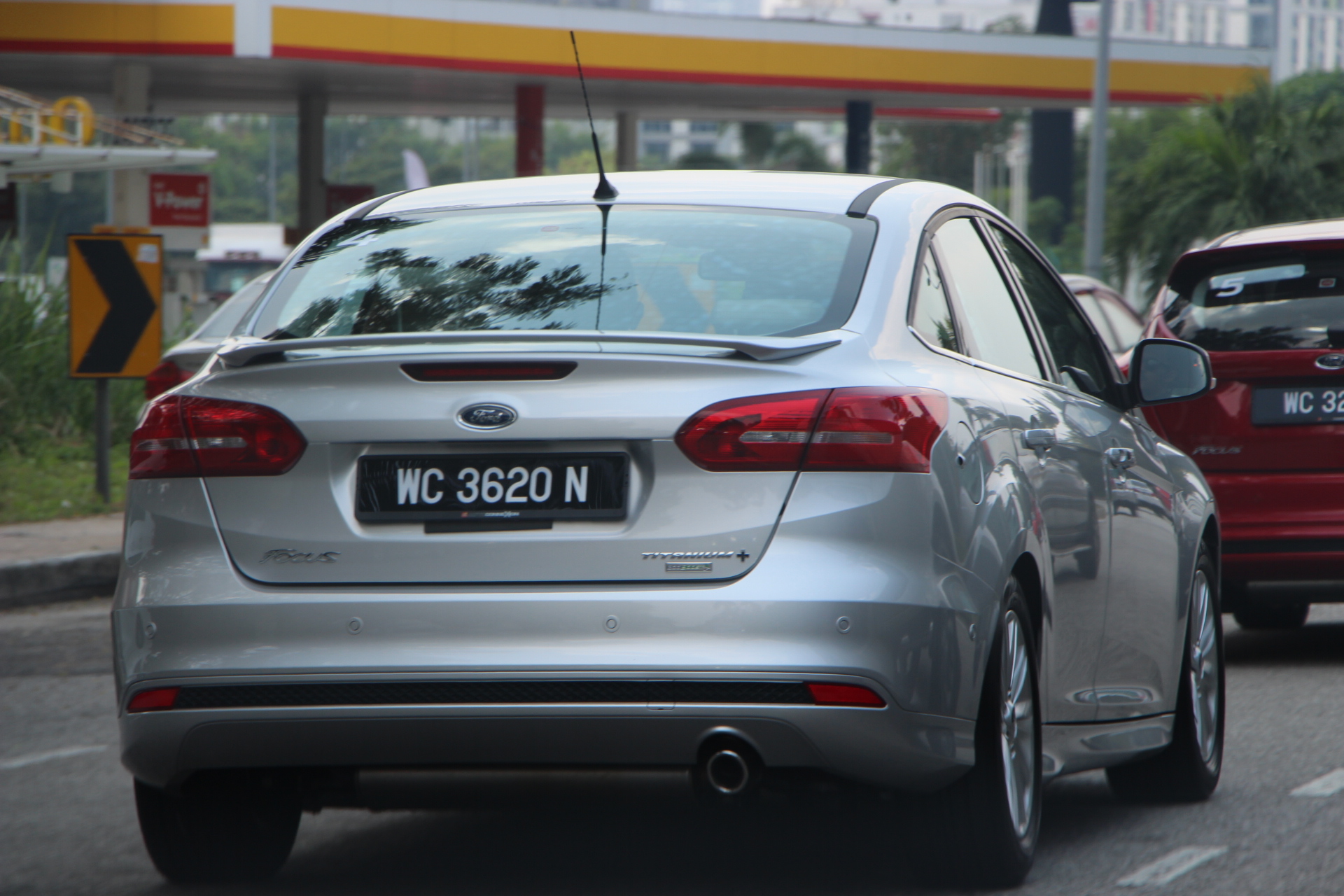 Rest-assured, the 6-speed 'regular' auto, though not as fancy as a DCT, is more than up to the task of swapping cogs in speedy fashion, allowing a veritable seamless arc of acceleration that doesn't seem to know when to quit. In 'Sport' mode (you'll want to keep it in this mode all the time) the turbocharged 1.5L under the hood revs close to redline before mercifully snatching the next gear, and all the while I pretty much guarantee you'll be grinning like the cat that got the cream.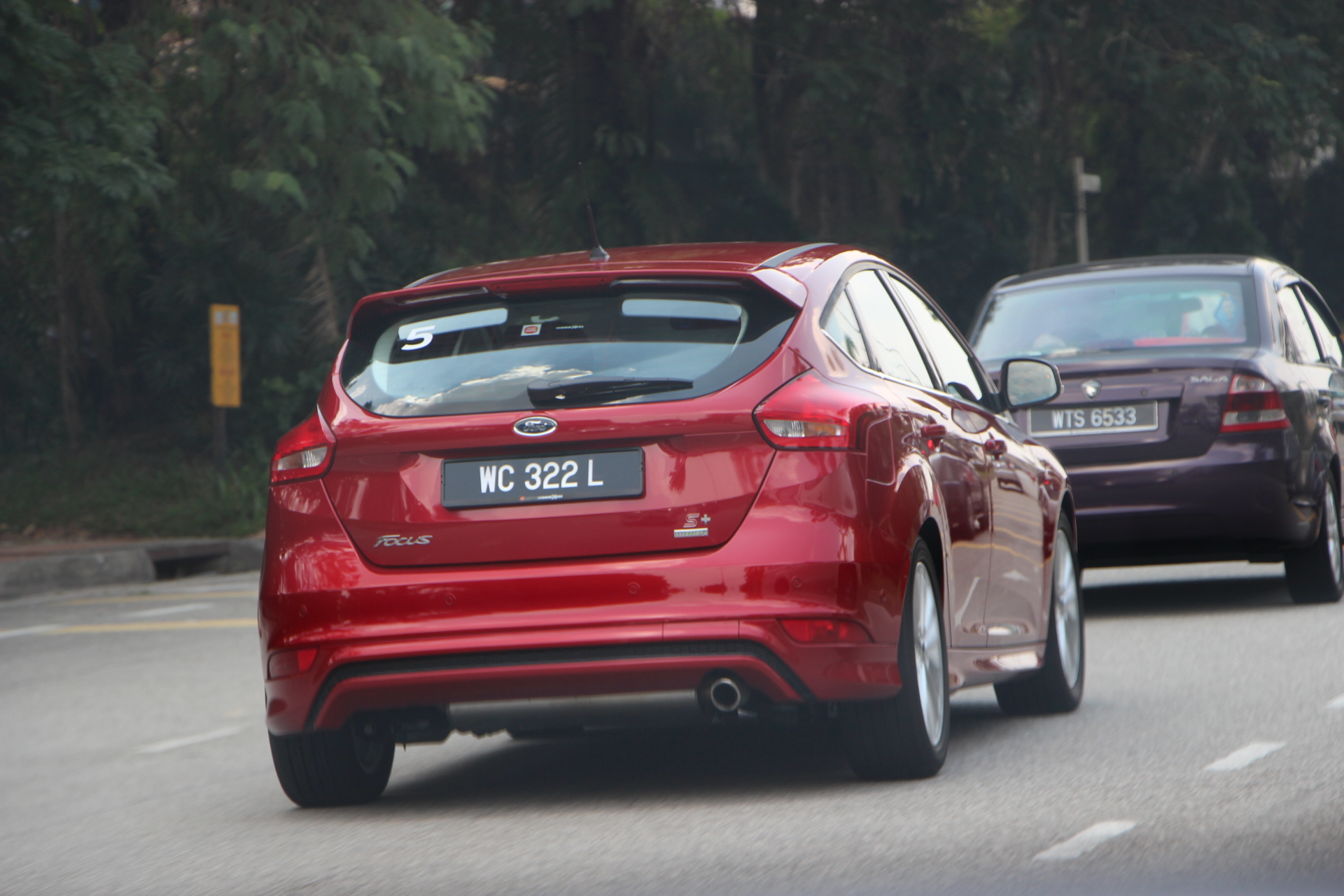 In the realm of C-segmenters priced around the same, I doubt you're going to find a mid-range car that appeals to both the right- and left-brain the way the new Focus does. On the one hand, it's a sensible sedan/hatchback that's ideal for daily commuting, as well as the occasional out-of-town jaunt, however, come the weekend it's also very capable of not being so sensible. In fact, in either hatch or sedan guise, the new Focus has the propensity to be downright belligerent when you feel the need to be that way yourself.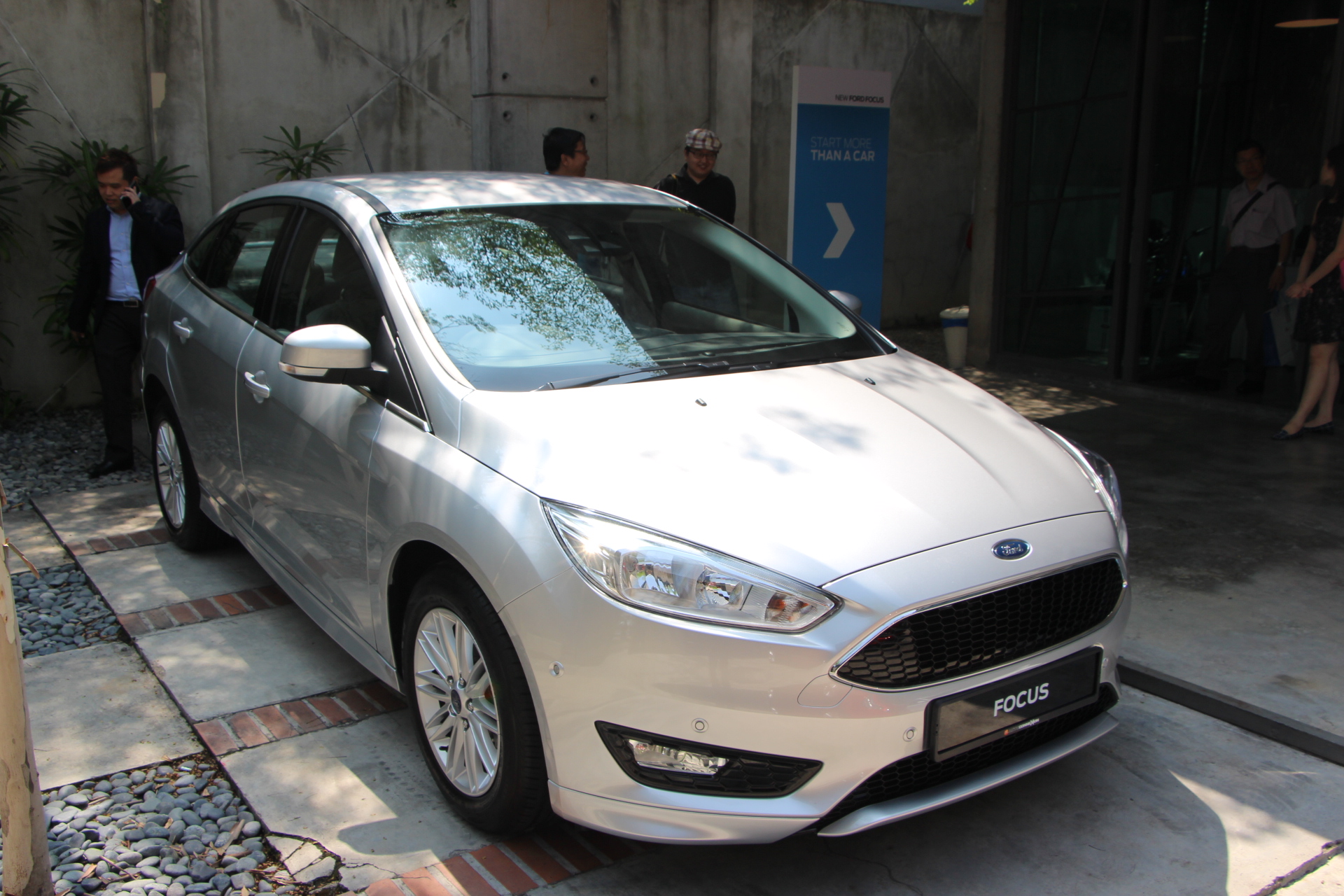 Let's put it this way; it's a fun car. That's it really, it's a fun car to drive when you're in the mood for that kind of Sunday morning run with the boys, and it's a sensible car at the same time for that tedious Monday to Friday commute. Don't get me wrong, it's not a 'race on Sunday, drive to work on Monday' Porsche 911 by a long shot, and it's not going to shatter any records, but then again, it's not going to obliterate your bank account either. AF's asst.ed. Alia had a chance to drive the new Ford Focus in Australia a while back, and you can read her take on it here.
Home on the Ranger…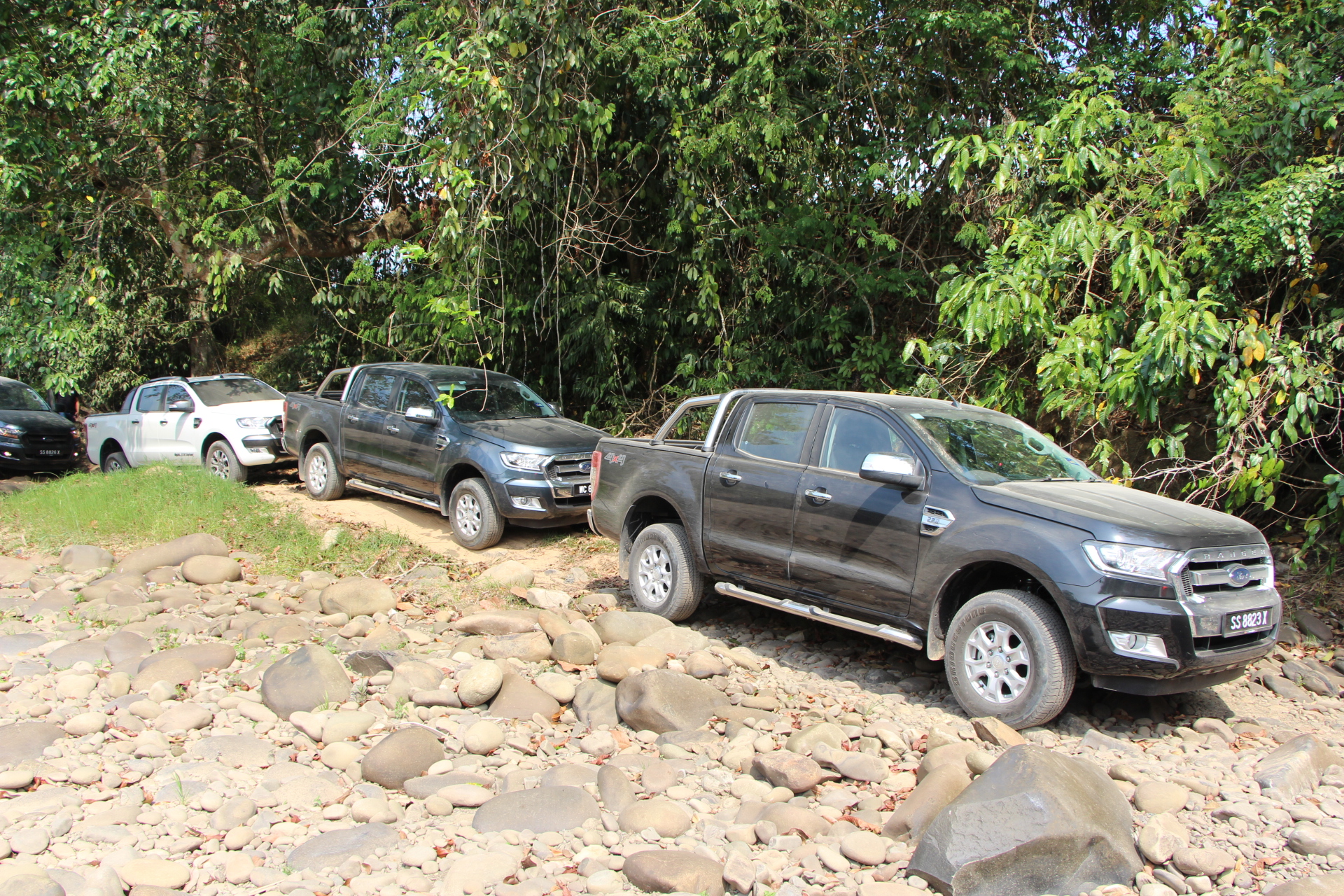 Far from where the deer and the antelope play, I recently got a chance to head-off the beaten path once again, and relive the days when I spent more time off-road than I did on it. Yes, long ago I was bitten by the 4×4 'bug' and having driven my (then) Suzuki Jimny SJ413 almost into the ground, I decided it was time for a truck. This trial by fire was my introduction to the world of 'lifestyle' pick-up trucks, and for that I chose a Ford Courier 4×4, the grandfather to all 'lifestyle' pick-up trucks.
I did this for two solid reasons; it was all I could afford and I had no idea just how slow its naturally-aspirated 2.5L diesel engine was. It was tough as nails though, and in the year 2000, I actually drove it from KL to China and back. The thing is though my Courier got killed in Myanmar but didn't know it, and just kept going… "Built Ford Tough" it's not just a catchy phrase, seriously.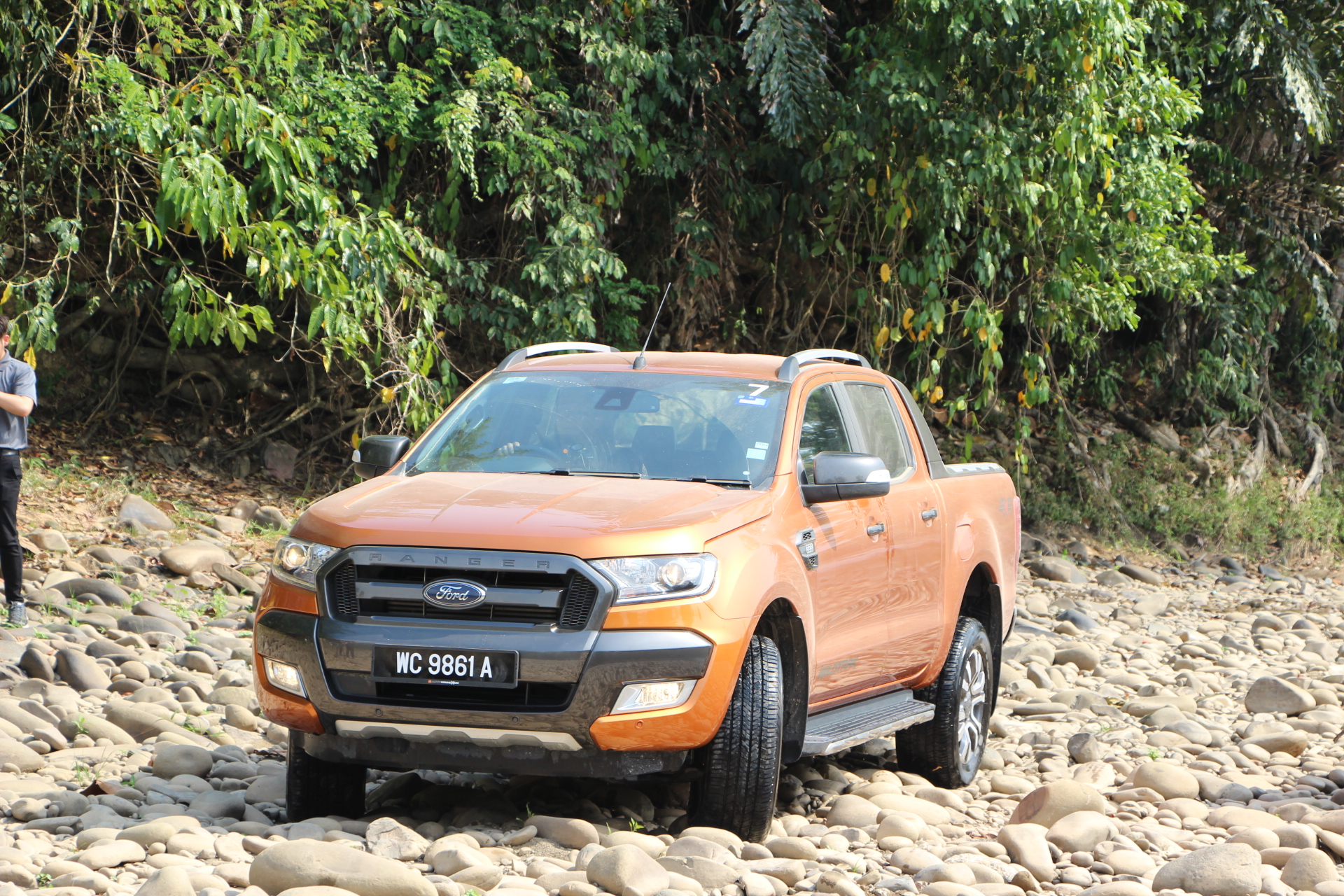 To say that things have improved from the first Courier to the current Ranger would be the understatement of the century. Heaven and Earth, Chalk and Cheese, choose your own metaphor because they all apply. The new Ranger 4×4 is a seriously good truck. Available with either a 2.2L and 3.2L turbo-diesel engine (the latter is the one to go for) mated to a 6-speed auto or manual gearbox, the new Ranger stamps its authority as a force to be reckoned with both on- and off-road.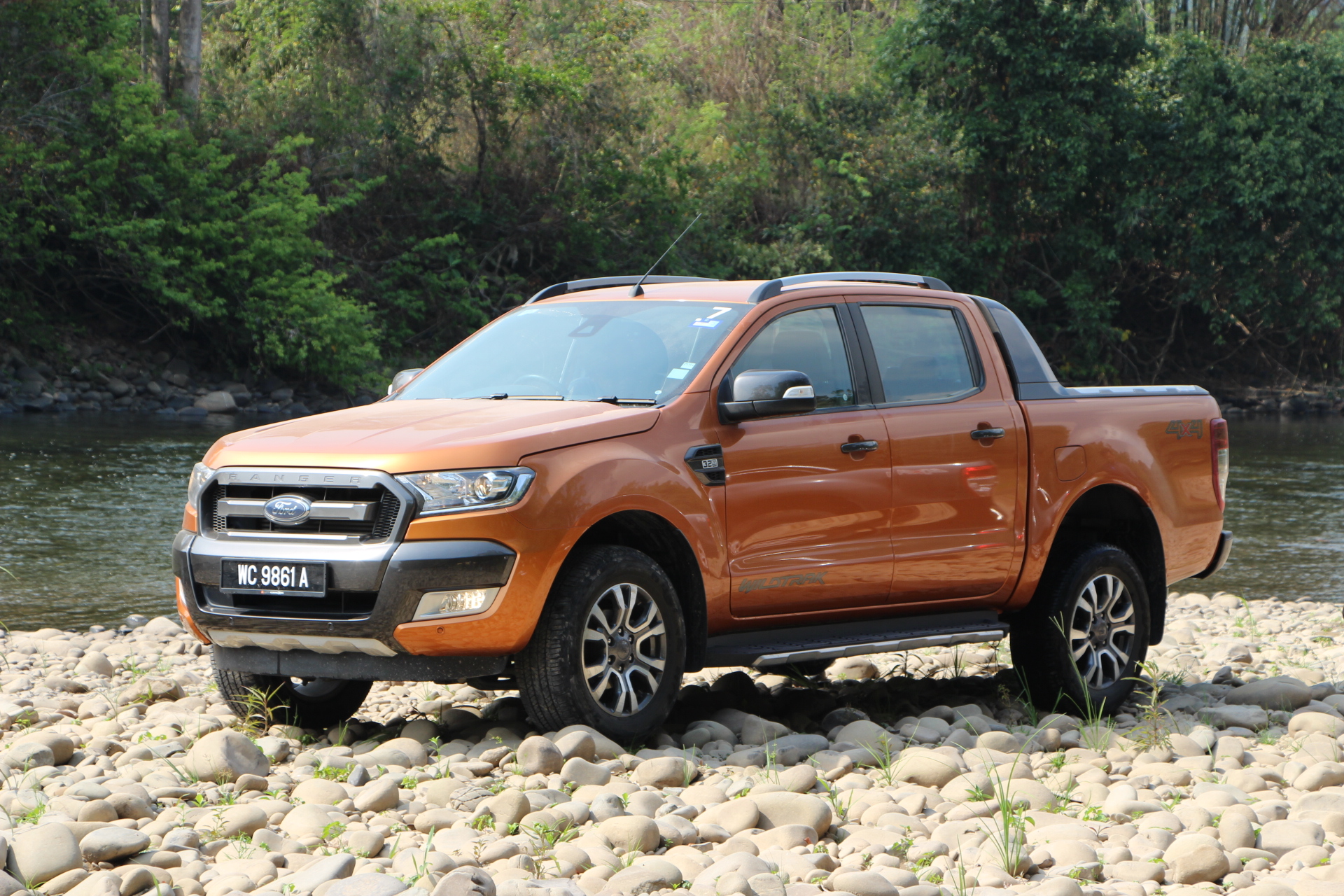 It's become a lot more comfortable and compliant insofar as its on-road manners are concerned, where my Courier routinely acquainted my head with the roof-lining thanks to its suspension system designed by someone with a very sick sense of humour, the new Ranger feels more luxe-SUV than a truck. Critics (like me) panned the Toyota Hilux for becoming too 'soft' and acquiescing to supposed consumer demands for more comfort, but for whatever reason, the tides have turned, and one of the most comfortable pick-up trucks out there at the moment is the Ranger.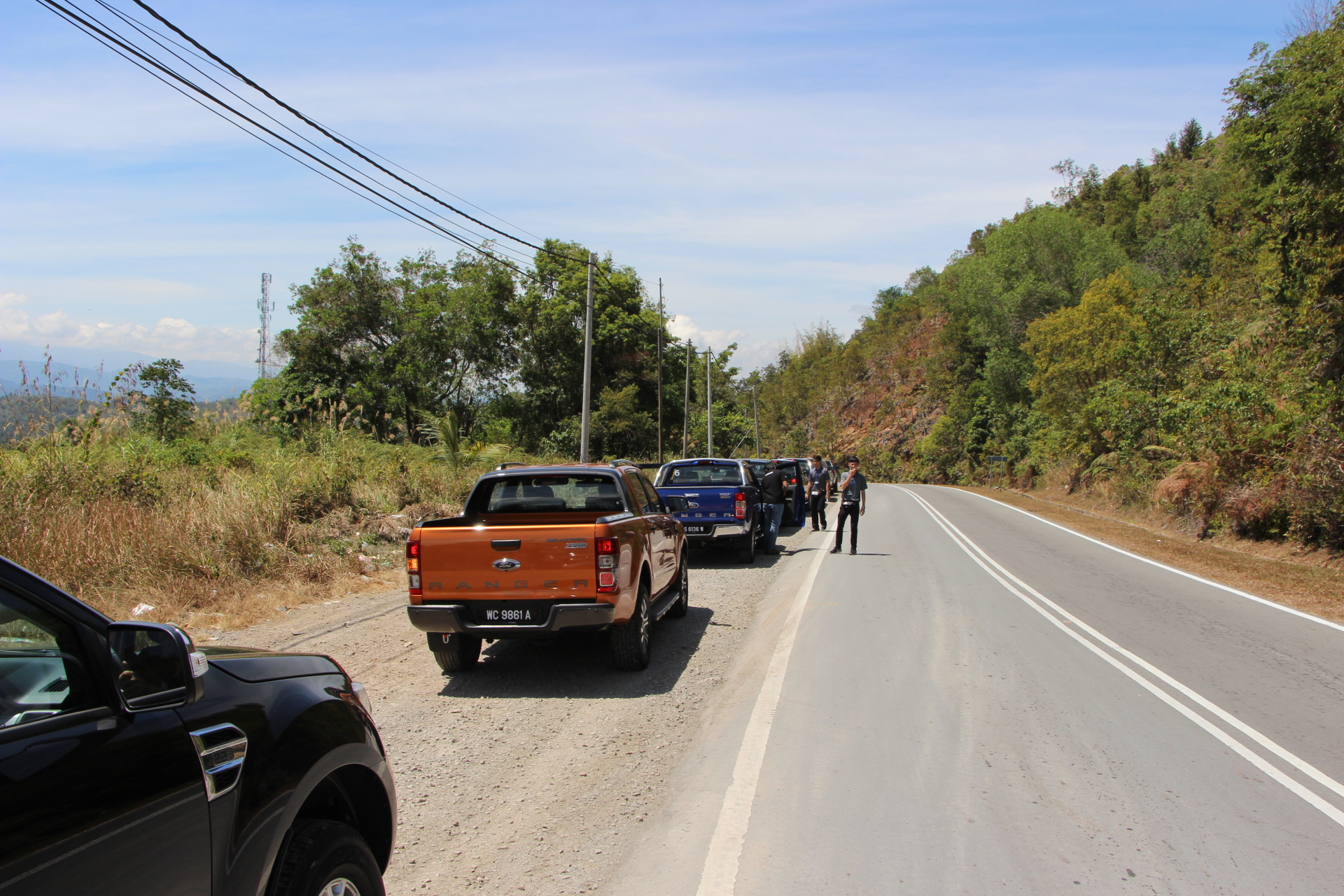 But wait, has it too gone soft? Not in the least. There's a reason 'Built Ford Tough' is a motto that's withstood the test of time, and that's because what we were about to do next was unheard of. I'll get back to that shortly. Now, in the realm of 4×4 driving, there are trucks born and bred for the off-road that can be used occasionally on-road as well, if you care little for on-road comfort, and conversely, there are 4×4's created more for on-road use, rather than actual rugged terrain. With the Ranger though, you can have both.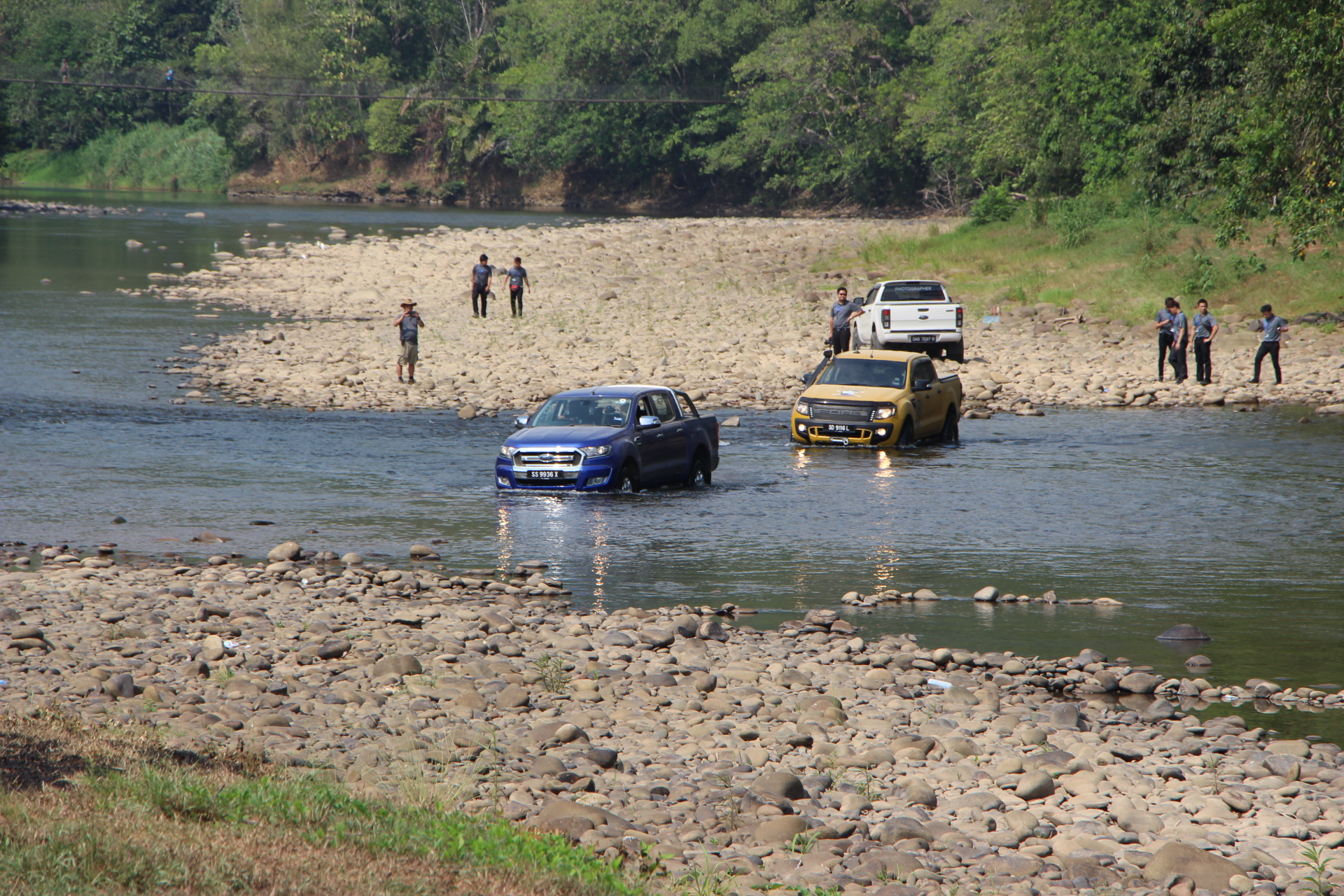 Normally, to prepare for a 'medium' off-road trail that involves a lot of steep climbs and even steeper descents, not to mention relatively deep water-crossings, there are certain things that need to be done to a regular 4×4 like fitting mud-terrain tyres, lowering the tyre pressure, maybe installing a winch, etc…..all we had to do was turn left. No, really.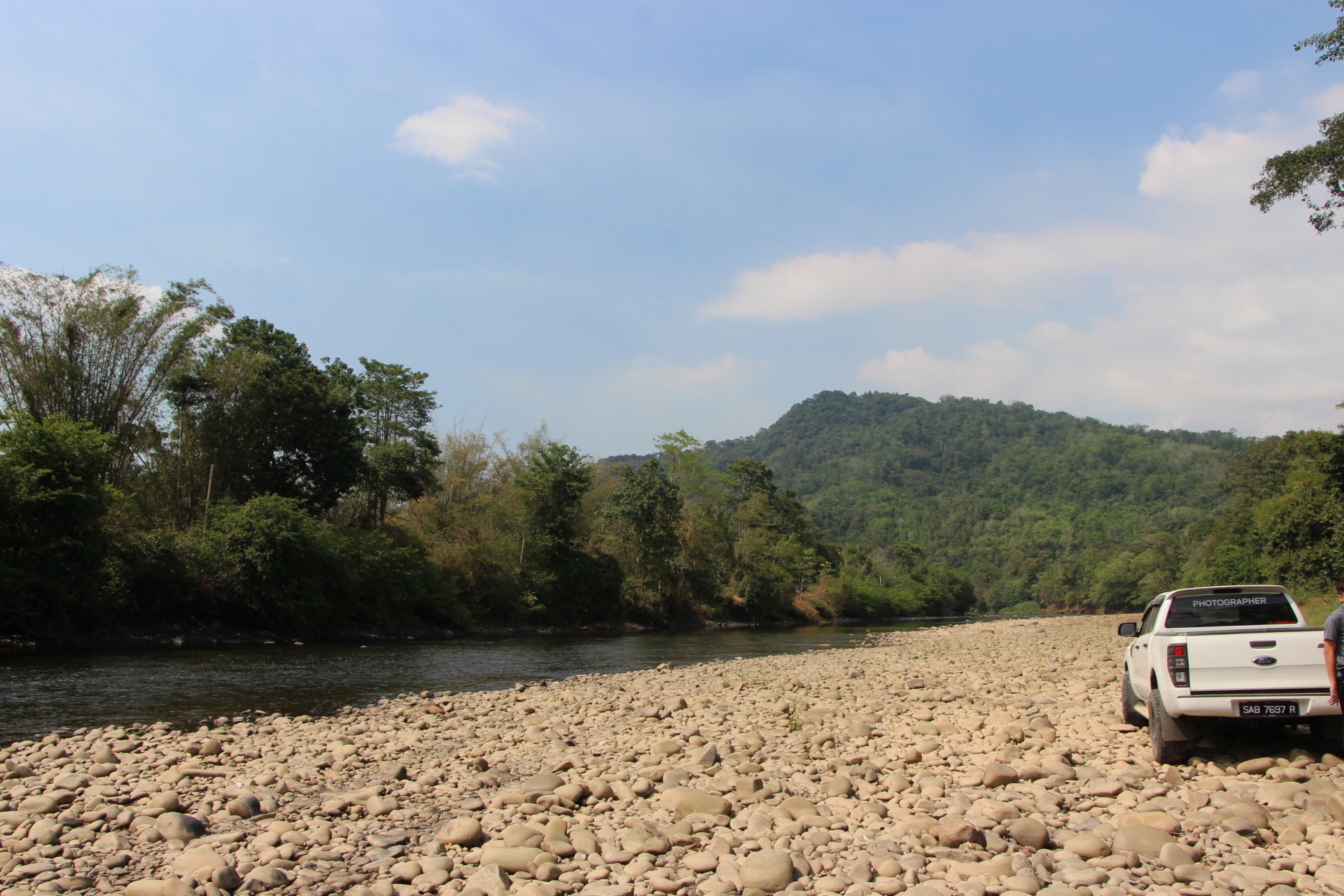 I'm not kidding, we didn't have to do a single thing except turn the drive selector from 2WD to 4WD High, when we hit the off-road trail. And yes, we were still riding on stock 'highway terrain' tyres. That's the best thing about a 4×4 drive in Sabah actually, the moment you're off the main thoroughfare, you're pretty much doin' the 4×4 thang. Hence there will be no prizes for guessing why 4×4's do so well in E. M'sia.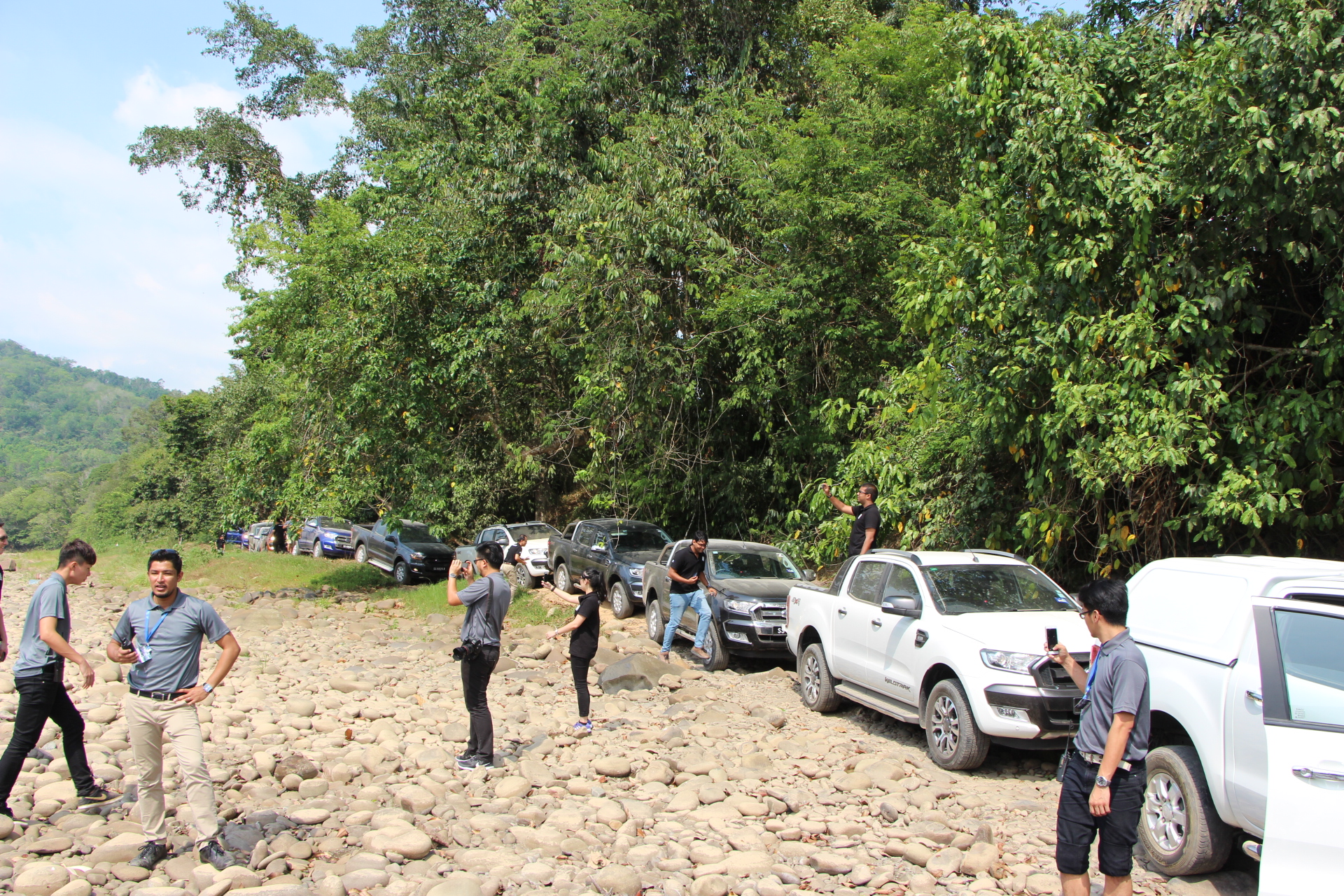 It's also the best thing about the Ford Ranger. Even in stock-standard form, it was able to tackle this medium-core off-road trail as though it was still on asphalt. Best in class 800mm water-wading depth allowed for pretty impressive river-crossings, while HDC helped with some very precarious descents. 4WD Low made mince-meat out of steep inclines, as the Ranger simply powered its way through the bush.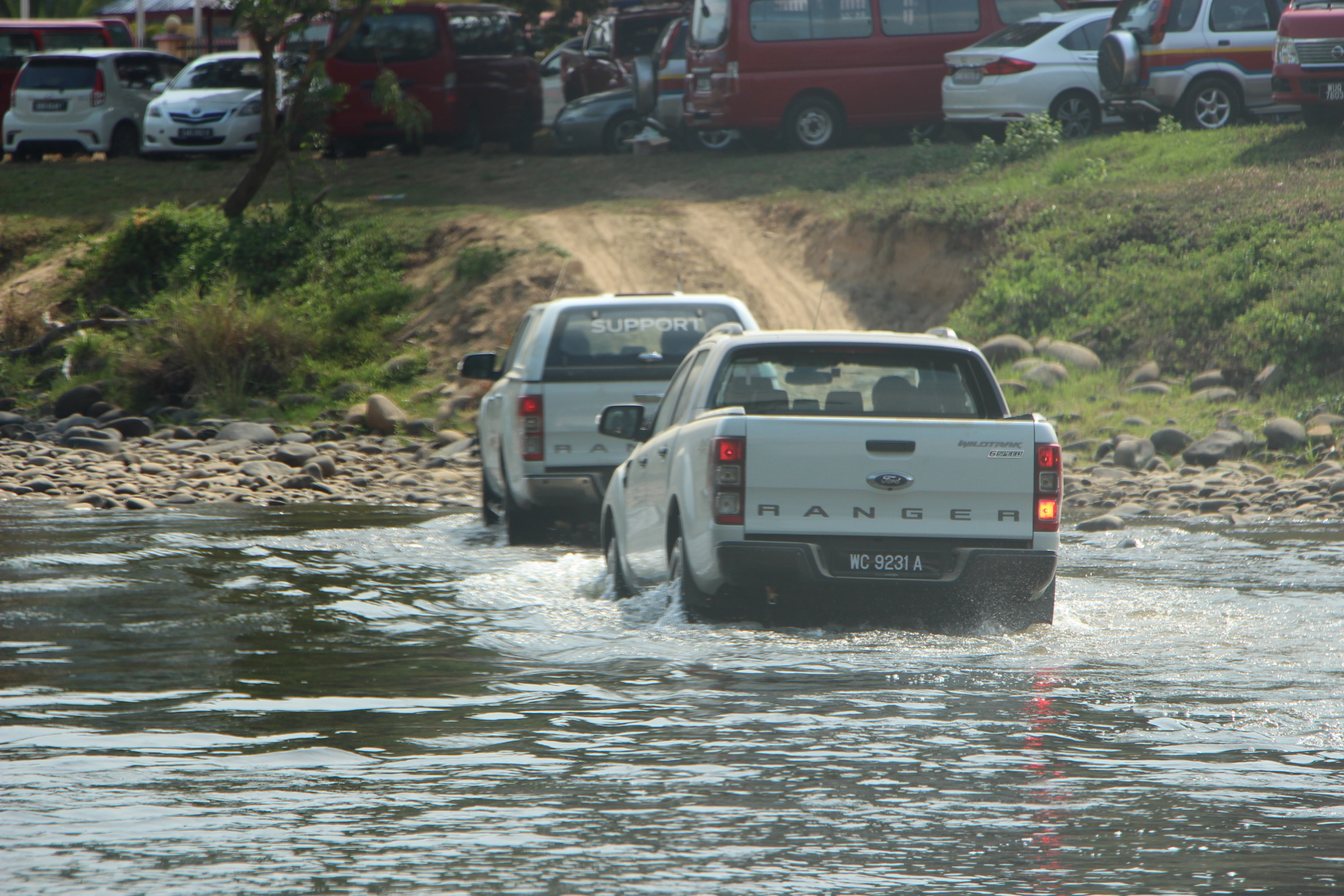 Emerging from this 'green hell' unscathed from a full day of rather harsh off-roading, I was quite amazed just how well the Ranger adapted back to urban driving yet again. On-road ride and handling was well beyond that of a truck, while excellent NVH suppression once again pampered its occupants as we made our way back to the concrete jungle aka civilization. While I'm fully aware that up to 90% of Ranger owners in Pen.M'sia are more inclined to the latter aspect of truck ownership, isn't it heartening to know that you're covered 'as-is' should the need to venture off the beaten path ever arise?
Mondeo: The Mother of all Sleepers…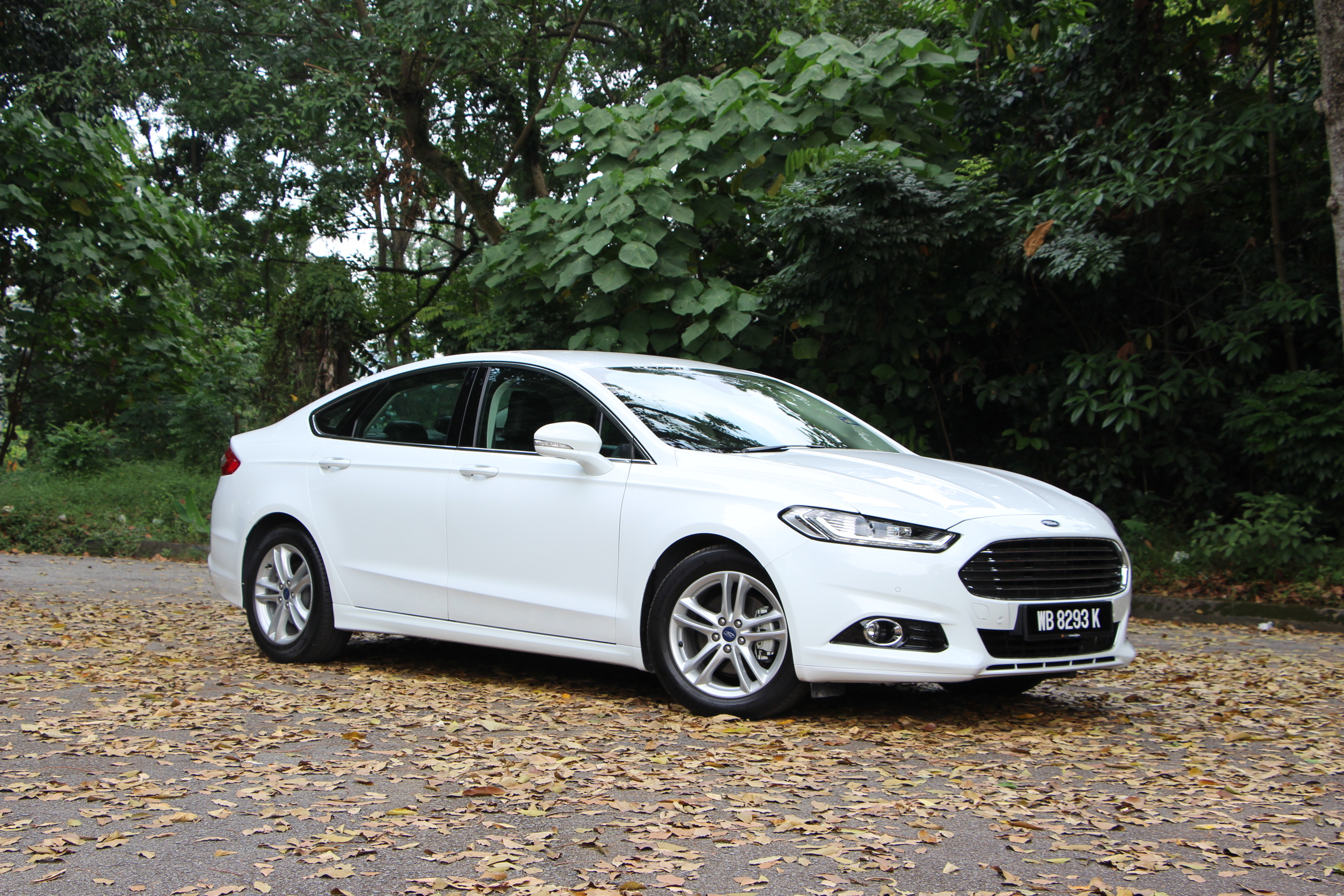 As we approach the last of the three contenders in this rivalry happening under one roof, a word of caution is required. Do not test drive the Ford Mondeo if you have no intention of buying it. Why? Quite simply because if you do, you're going to be heartbroken when you realise that you really want this car, but can't afford it. Trust me on this one, stay away.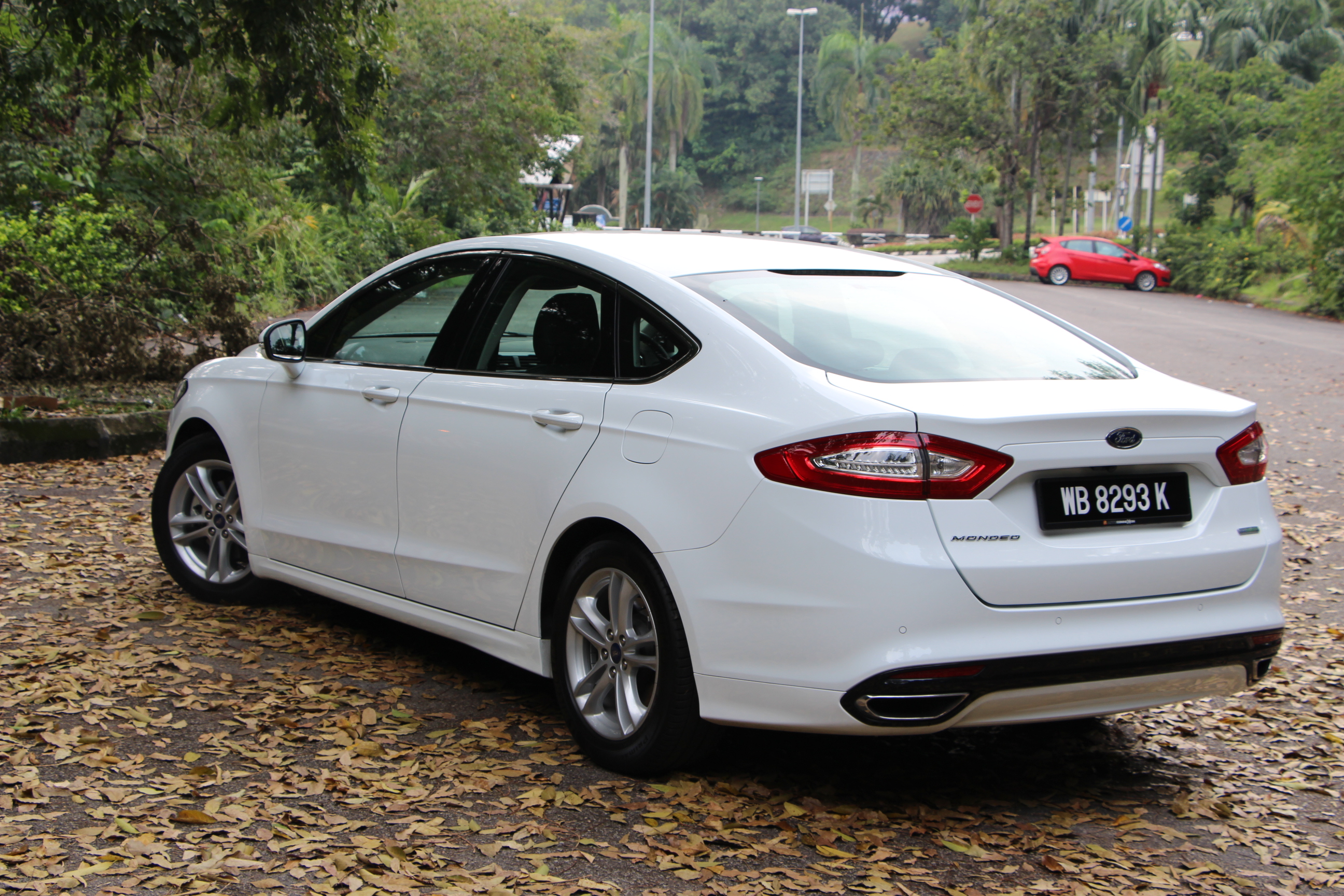 The Ford Mondeo doesn't belong in the D-segment. Sure it may look like a D-segmenter, but it isn't. And speaking of looks, while it may be a subjective matter, I can honestly say, it's the best looking car in this market segment. Don't believe me? Have a look at 8 of its rivals in this massive D-Segment shootout here.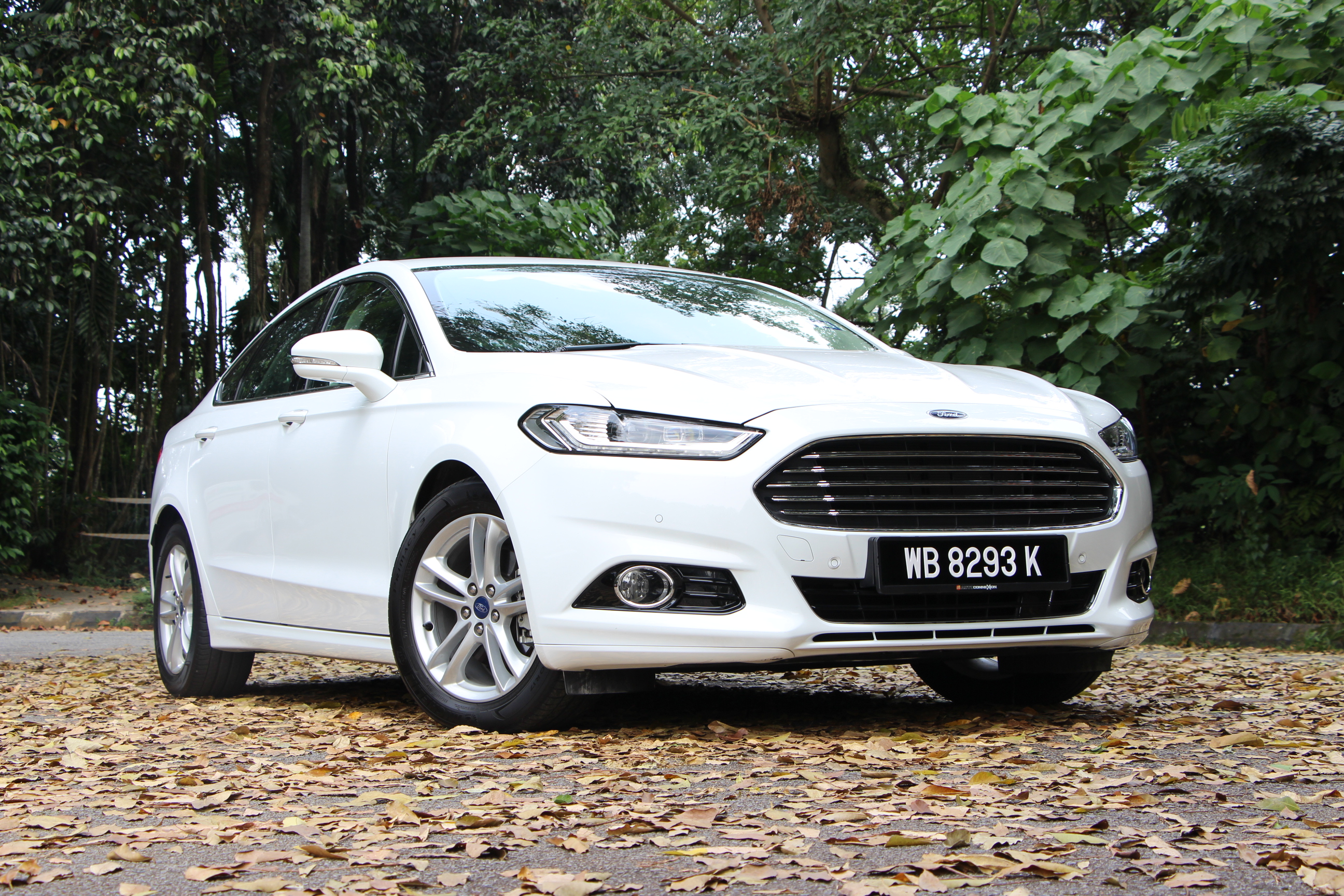 Let's have a look at the Mondeo's specs for starters. 240Ps and 345Nm of torque, all from a 2.0-litre EcoBoost engine, mated to a 6-speed Select Shift automatic transmission with steering mounted paddle-shifters. Eric has gone into more detail about the other bits-and-bobs found in the Mondeo here, so let me try to impart what it's like to live with this car, and why it's worth the asking price.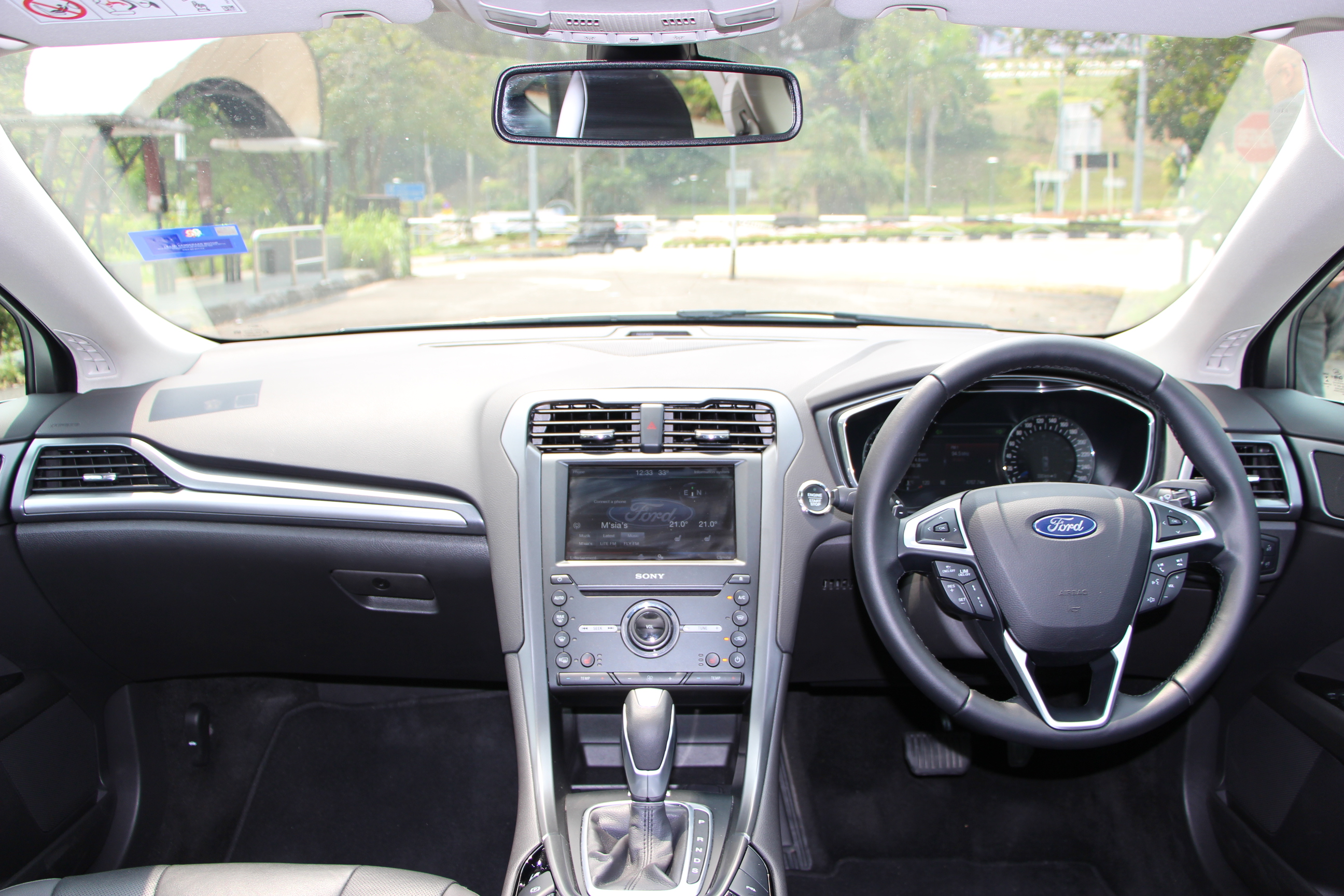 Try to imagine a big, solid, comfortable family sedan. Now imagine a stark-raving, lunatic of a car that has no business being on the road due to the sheer power it has on tap and wields menacingly every chance it gets. Now merge the two into the sexiest looking D-segment sedan body, and maybe, just maybe you'll have a clearer understanding of what the Mondeo is all about.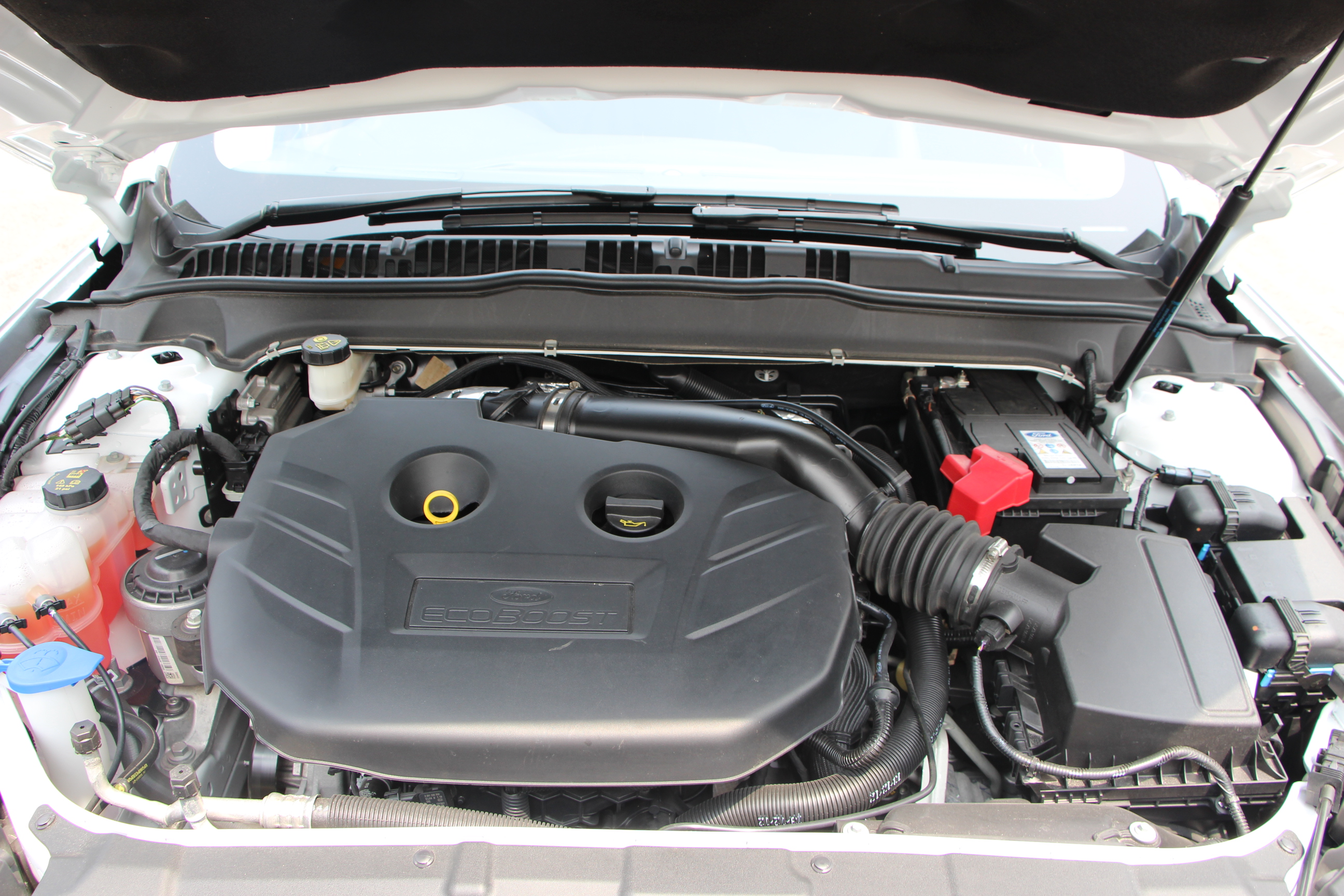 Yes, there are other choices out there in this segment that are cheaper, and yes, a few of them have the kind of fanatical loyal following that most car companies can only dream of. No, you're not going to see many Mondeos plying the road anytime soon, and maybe that's what makes owning one so special.
Thumbing its nose at the face of convention, the Ford Mondeo has carved its own niche of sorts. Priced a smidgen under RM200k, it will not appeal to those who only think of 'resale value', but then one should also ask, are you buying a car for yourself or for the next owner? And as the saying goes, "Life's too short to drive boring cars", isn't it? Rhetorical question.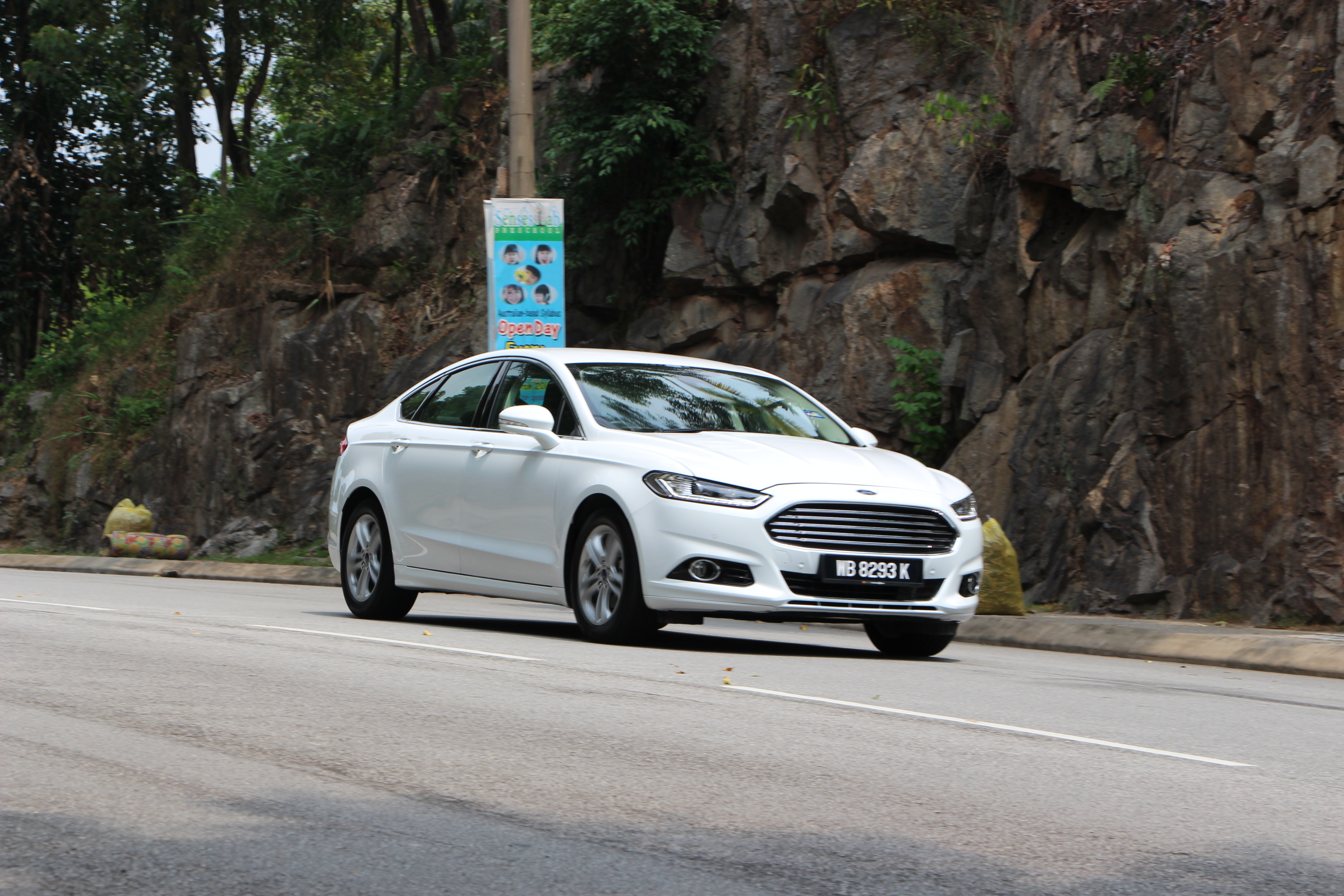 Why I said earlier that the Mondeo doesn't belong in the D-segment is because it looks, performs, behaves and more importantly projects itself as a car from a much higher bracket. Truth be told, in retrospect, I wouldn't pit the Mondeo against the current crop of D-segmenters at all, having driven one extensively, I feel it belongs in a higher class, going up against the Continentals, and not the Japanese. Now if you manage to get your head around that, and see the Ford Mondeo in that light, then it quickly becomes very apparent that what you're getting for its asking price is not that much at all, in fact for sheer smile-inducing automotive bliss, it's a downright bargain.
Conclusion…

Globally the Ford Motor Company has been around since the advent of the automobile, and locally it has had a tumultuous past, wrought with challenges, highs and lows, but they have persevered. The company continues to produce award-winning cars and trucks, and the trio featured here are sound testament to that. It's going to be an exciting year for Ford Malaysia, as we wait for the coming of the all-new Everest. Yes. We've had a go at that as well, and folks, you'll not believe just how good it is. You may not be able to test it just yet, but you can read my review of it here.
Stay tuned folks, there's a lot more coming from the Blue Oval this year and you don't want to miss it! – CW.
Photo Gallery…