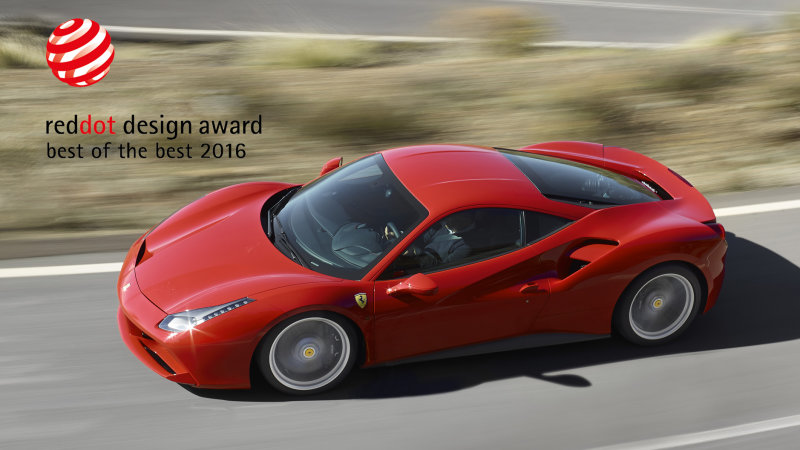 ADVERTISEMENT
The Ferrari 488 GTB has won the 2016 Red Dot 'Best of the Best' award for its design and innovative lines. This is the latest in string of plaudits garnered by the Ferrari Style Centre which also picked up several IF Design Awards in Munich, Germany, at the beginning of the month.
On the latter occasion, the big winner was the Ferrari FXX K (Red Dot Best of the Best 2015) which took home the Gold Award, the Hannover institute's top prize. However, the Ferrari 488 GTB and Ferrari 488 Spider also scored a double whammy at the same event with a Design Excellence Award apiece.
This latest accolade, however, is an acknowledgment of Ferrari's ability to create a whole new take on the sporty V8 berlinetta concept, four decades on from its introduction, that delivers an effortless mix of stylistic sophistication and technological innovation.
The 488 GTB was selected for the top award by a jury of 41 members that examined no less than 5,214 product designs from 57 different countries. Besides Ferrari 488 GTB, McLaren 570S and Kia Optima was also awarded with Red Dot Best of the Best honours this year.