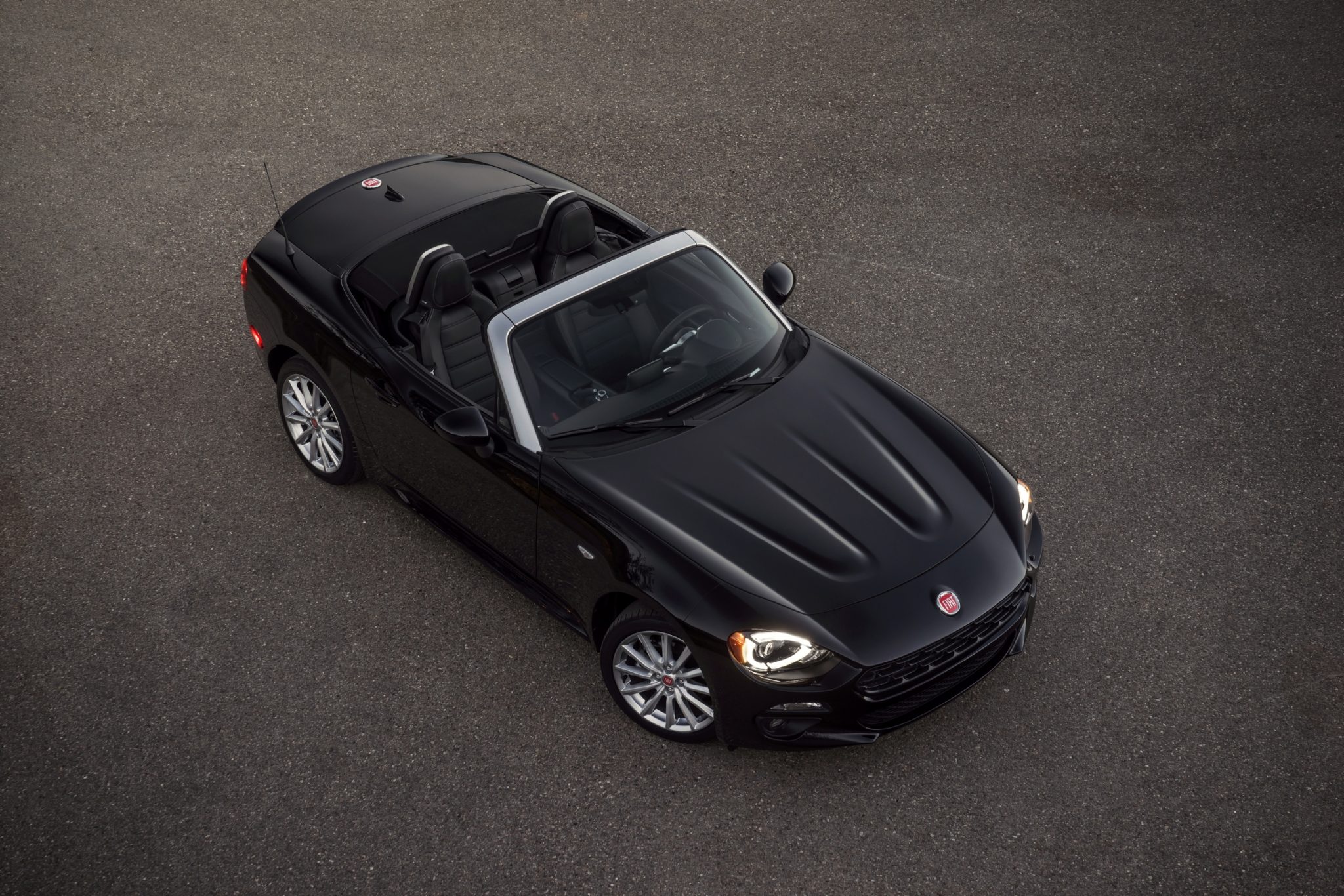 Fiat has officially unveiled the new 2017 Fiat 124 Spider at the 2015 Los Angeles Auto Show, a throwback at a nameplate nearly 50 years old. 
As we mentioned earlier, the Fiat 124 Spider is based on the current Mazda MX5, sharing its chassis, electric power steering and suspension components. That is about it, as Fiat has redesigned the whole exterior, giving the 124 Spider an exterior that pays homage to the original 124 Spider, which debuted in 1966. Gone are Mazda's sharp edges, now replaced with a rounded front fascia.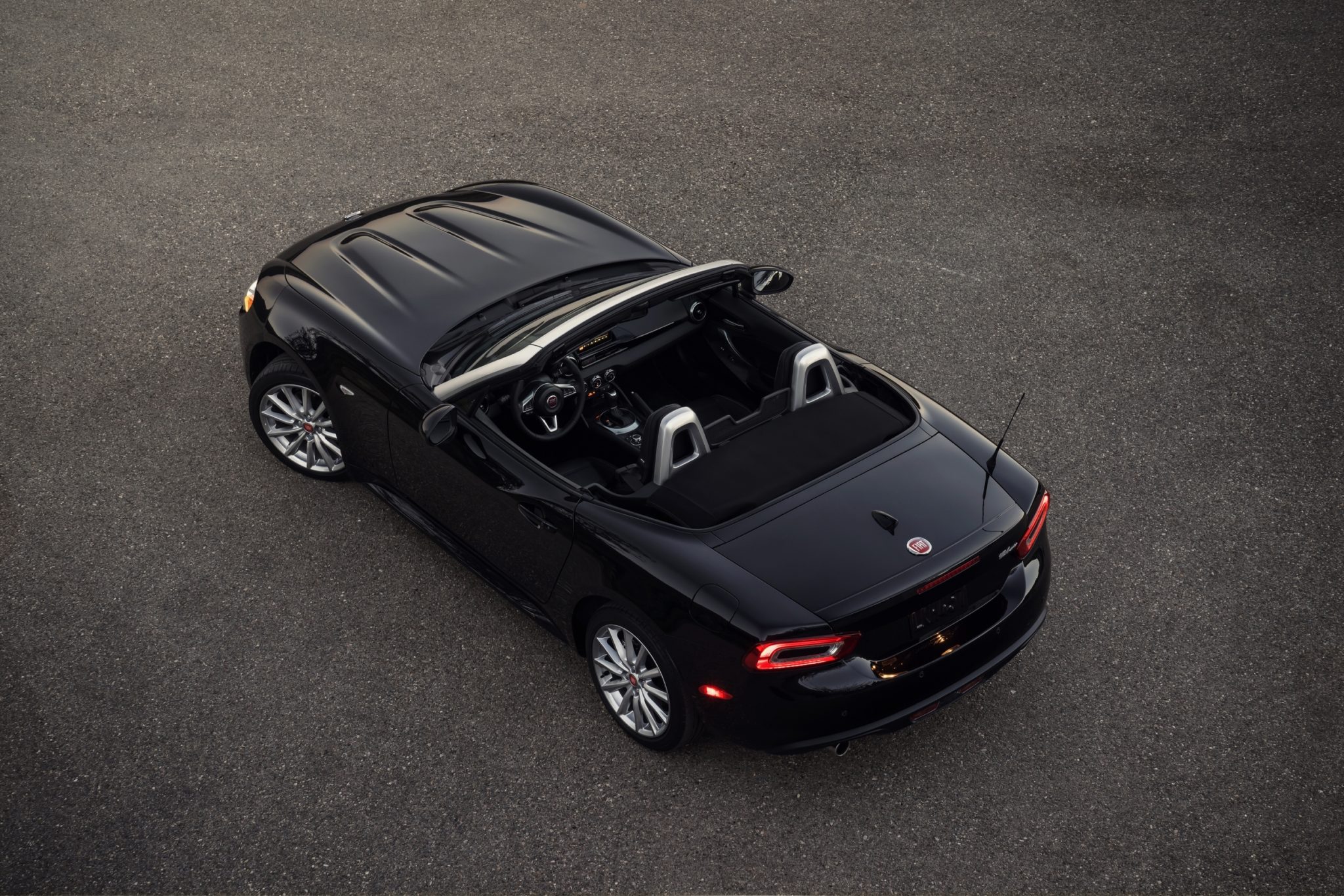 The Fiat 124 Spider also drops the Mazda SkyActiv engines in favour of their own turbocharged units. The 1.4-litre turbocharged mill under the hood is good for 160 horsepower and 250 Nm of torque. This engine can be paired to a six-speed manual or a six-speed automatic.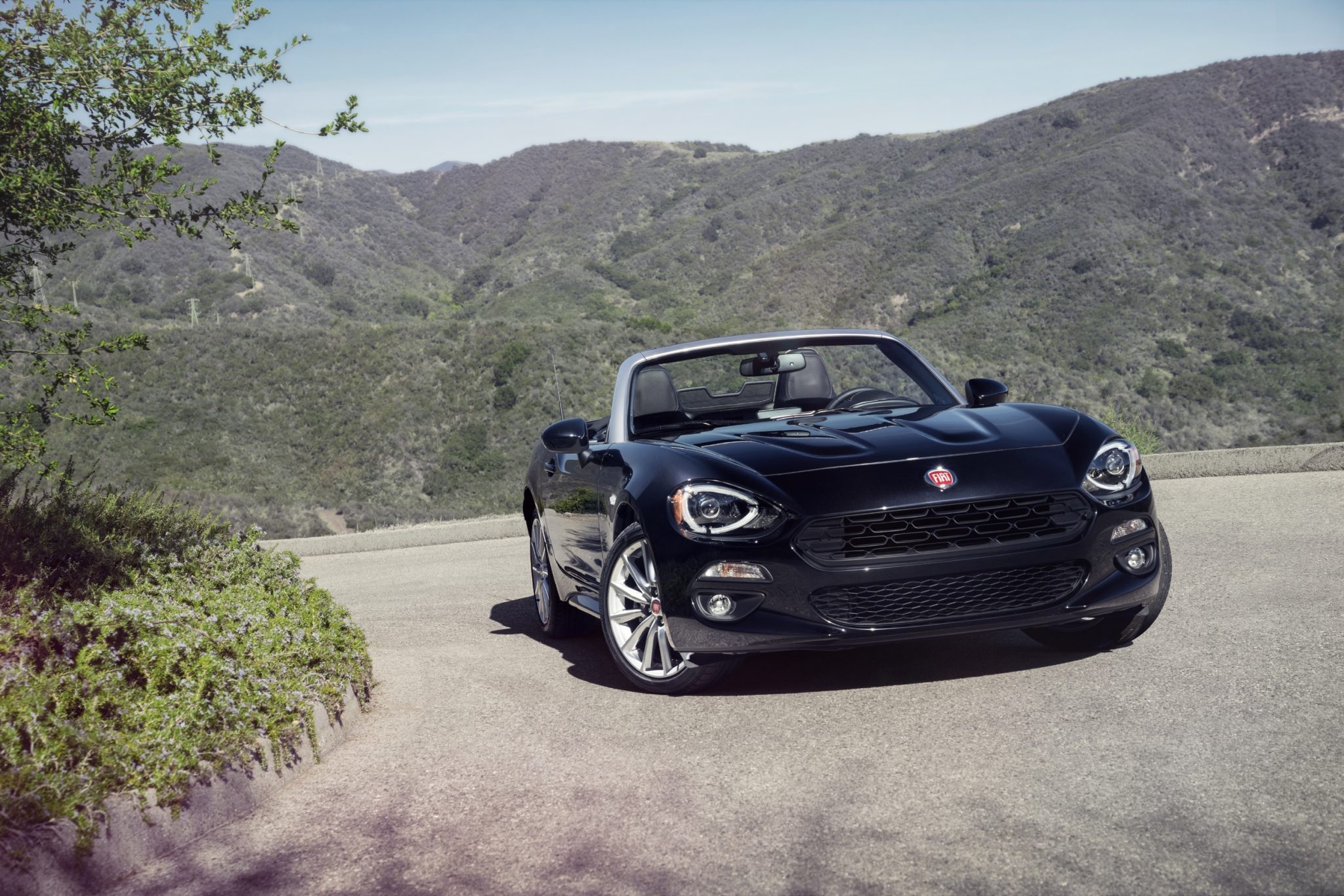 "There's no better way to celebrate 50 years of the Fiat 124 Spider than to bring back this iconic roadster, pairing its Italian styling of the past with all of the modern performance and technology of today," said Olivier François, Head of FIAT Brand, FCA – Global. "The 124 Spider expands the FIAT family, bringing to market yet another head-turning, fun-to-drive vehicle for our customers."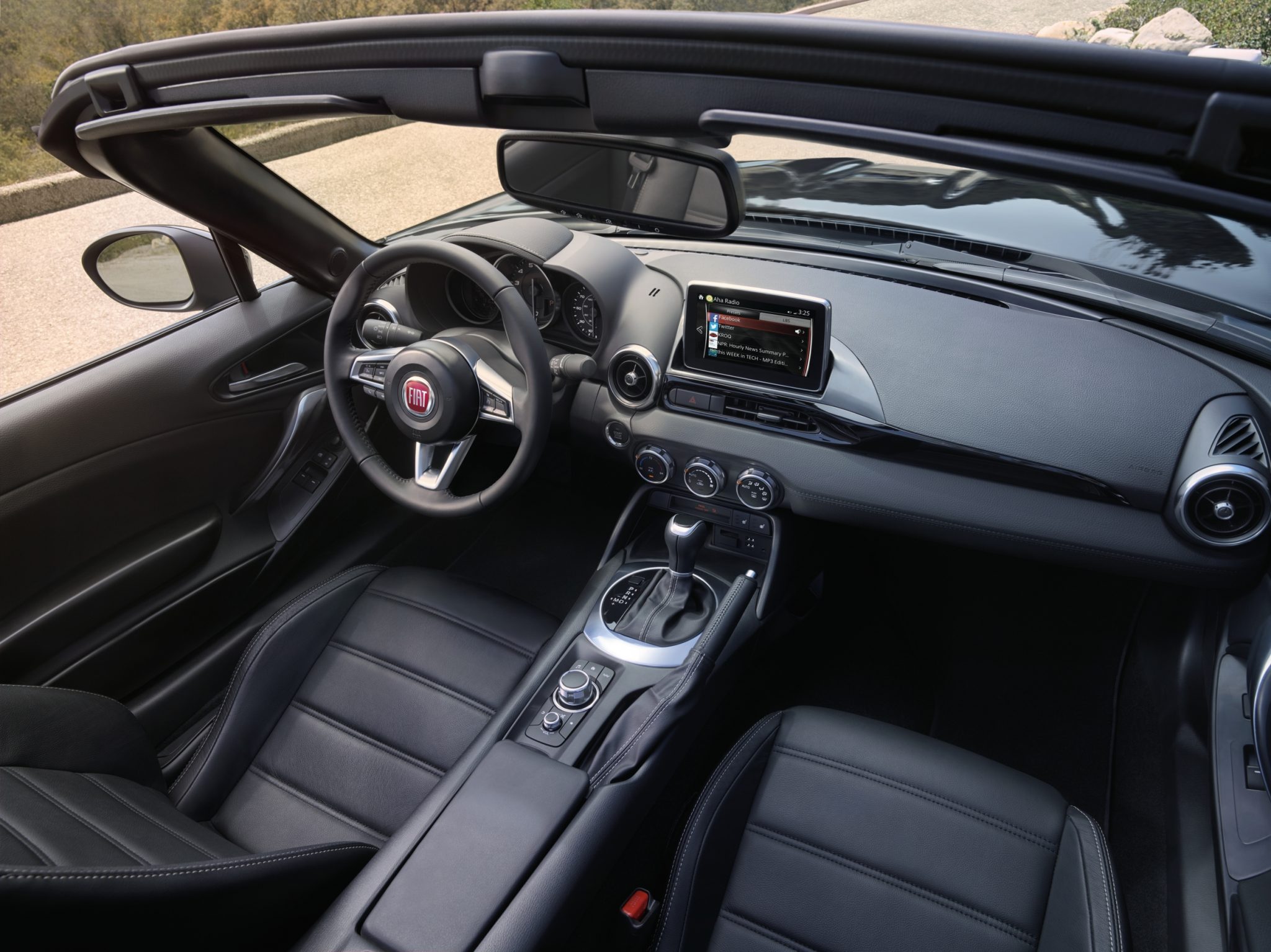 The interior of the Fiat 124 Spider is largely lifted off the Mazda MX5, which includes identical switchgears and controls. The Fiat also carries over the excellent manual-folding roof from its Japanese donor.
The Fiat 124 Spider will arrive to US shores in spring 2016, with the first 124 units being the limited Prima Edizione Lusso. These individually-numbered 124 Spiders will come in a unique shade of Azzurro Italia (Blue) exterior paint with premium leather seats in Saddle. After all 124 units are sold, the Fiat 124 Spider will be available in two trims, namely Classica and Lusso.
Fiat 124 Spider Photo Gallery