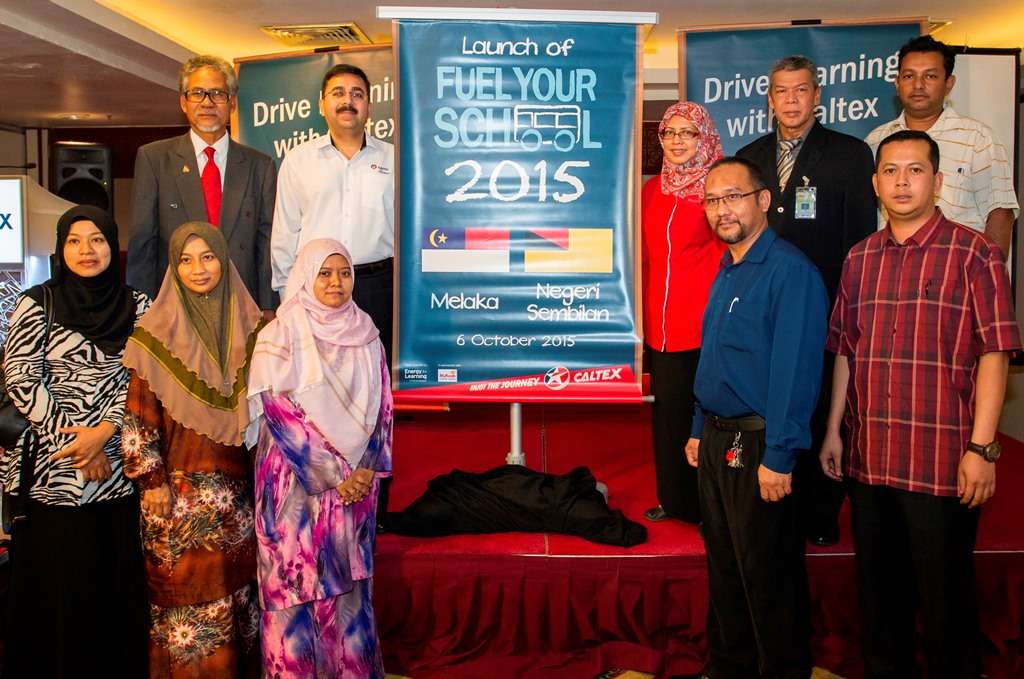 For the 4th consecutive year, Chevron Malaysia Limited, which markets the Caltex brand, is allocating RM250,000 to continue on its annual 'Caltex Fuel Your School' campaign in partnership with MyKasih Foundation. The campaign aims to fund eligible classroom projects – an approach to deliver inspiring classroom sessions for students to further promote the learning of Science, Technology, English and Mathematics (STEM) subjects, this year in Malacca and Negeri Sembilan.
ADVERTISEMENT
"Following up on last year's success, we believe one of the most significant indicators of social progress is education, and we hope our ongoing efforts via the Fuel Your School campaign will continue to provide an equal self-development with proper classroom facilities for students in high need schools – to enhance a better learning environment," said Chevron Malaysia Limited's Country Chairman, Shahid Ahmed.
This year's campaign reaches out to public schools in Malacca and Negeri Sembilan, with a total of 50 classroom projects to be awarded – 25 projects from schools in Malacca and 25 projects from schools in Negeri Sembilan. The selection of projects will be based on the creative and innovative use of requested project materials which promotes a hands-on learning experience in the classroom and meets the existing classrooms curriculum objectives.
MyKasih Foundation has been working hand-in-hand with Chevron Malaysia to determine classroom projects that deserve to be funded through the Fuel Your School campaign. MyKasih is responsible for providing consultations to teachers and to help ensure classroom project proposals are scaled towards STEM subjects.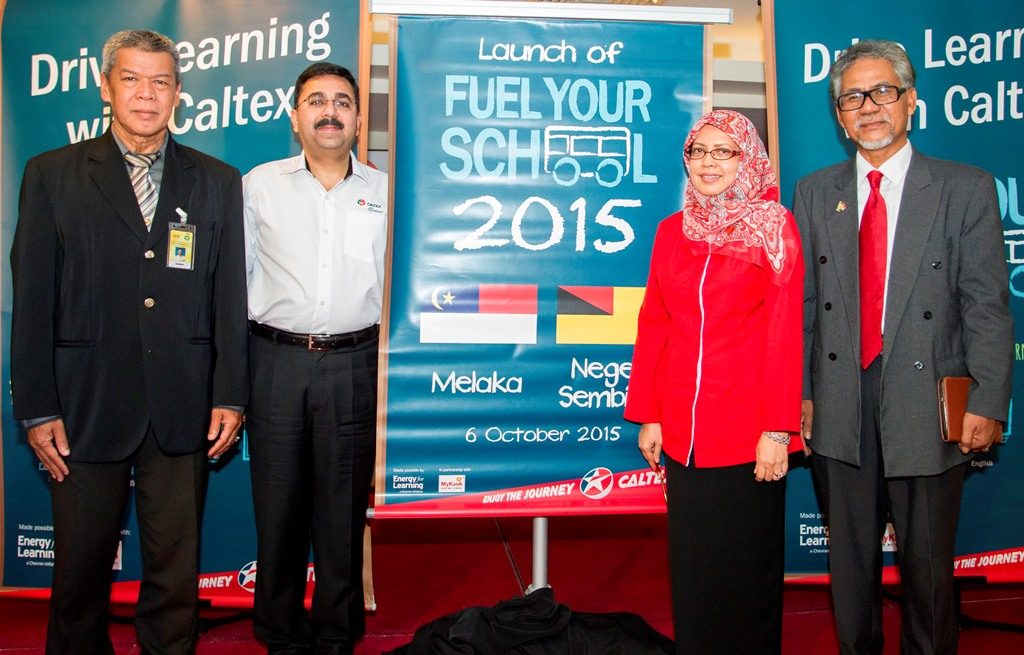 "MyKasih is dedicated to strengthening the foundation of caring communities. As part of what we do – we pull together caring partners from all sectors of Malaysia, and this collaboration with Chevron Malaysia signifies our belief that a true community spirit will help change the world – starting with one neighbour at a time. This year, we are very happy to once again, provide a better learning environment to students in both Malacca and Negeri Sembilan," said Puan Siti Khairon Shariff, Trustee of MyKasih Foundation.
The Caltex Fuel Your School campaign is part of Chevron's global "Energy for Learning" initiative which encourages partnerships with local communities, government bodies or non-profit organisations to expand learning opportunities as well as to support the development of both the social and economic vitality of these communities.
With every purchase of any petrol using the Caltex JOURNEY Card at participating Caltex service stations in Malacca and Negeri Sembilan, RM2 will be pledged to the classroom projects for public schools in Malacca and Negeri Sembilan from October 15 to November 14. 
For more information about the Caltex Fuel Your School campaign, visit www.youtube.com/user/CaltexMY.