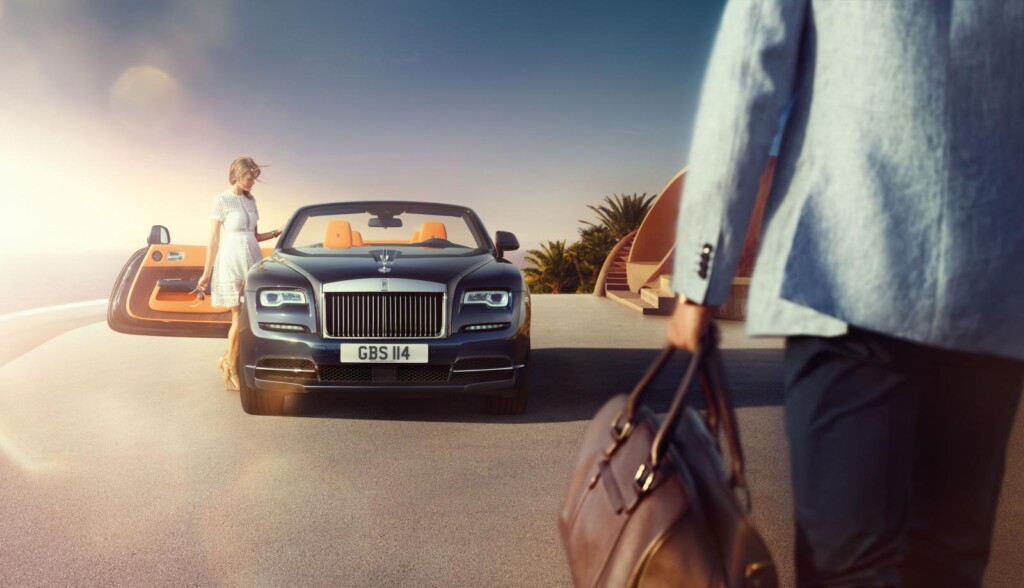 ADVERTISEMENT
Rolls-Royce has just taken the sheets off their brand new convertible dubbed Dawn, ahead of its global premiere at the 2015 Frankfurt Motor Show.
The new Dawn is Rolls-Royce's most powerful four-seat drophead motor car to date, and thanks to its advanced engineering, Dawn is lighter and more fuel-efficient than the majority of 2+2 convertibles available in the market.
The engineering highlight of the new Rolls-Royce Dawn is the new fabric roof because according to the luxury carmaker, "there is nothing more romantic than driving a convertible in the rain at night and hearing the drops pattering on the roof". At the same time, the Rolls-Royce engineering team were put to a challenging task to make the quietest convertible car in the world today.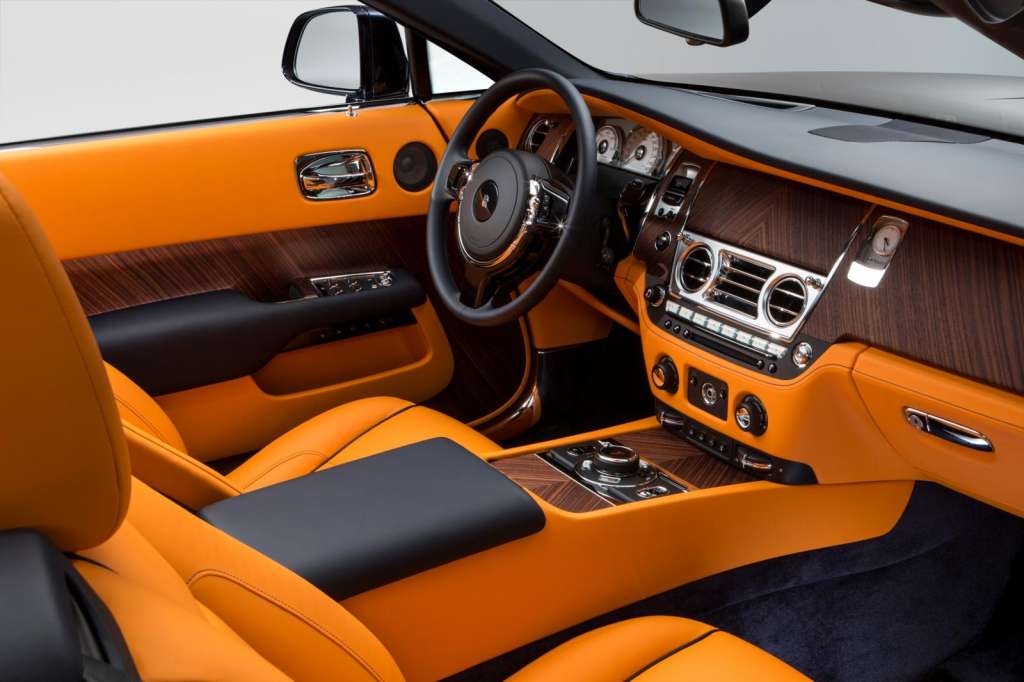 Two key techniques were employed to ensure the roof not only appears beautiful and sensuous in its form, but also contributes to the silence of the car in its function. A perfectly smooth surface, combined with an innovative tailored 'French Seam' ensures that the air flow over the car with the roof up creates no noticeable wind noise. Inside, the Rolls-Royce Dawn is as silent as a Rolls-Royce Wraith – a first in convertible motoring.
Secondly, the actual opening and closing of the roof mechanism had to be both beautiful and unobtrusive at the same time. The engineering team even went so far as to invent a phrase for what they wished to achieve with the roof mechanism called the 'Silent Ballet'. As a result, the roof is capable of operating in complete silence in just 22 seconds, and at cruising speeds of up to 50km/h.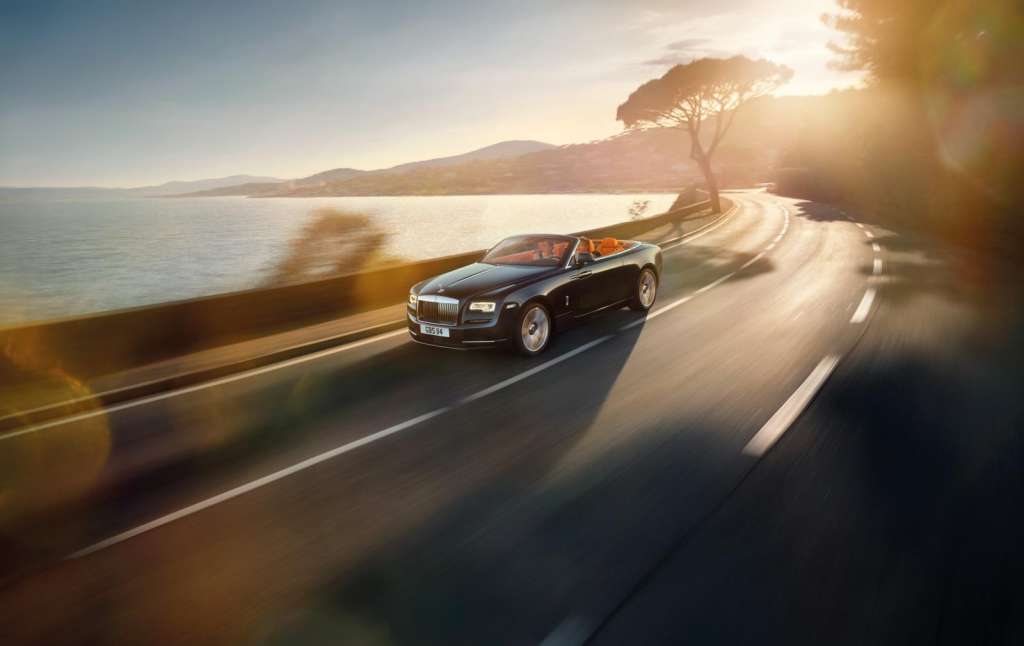 Under the hood, power is supplied by a twin-turbo 6.6-litre V12 powertrain that outputs 563bhp @ 5,250rpm and a torque rating of 780Nm @ 1,500rpm. This allows the Dawn to accelerate from 0-100 km/h in less than 5 seconds whilst reaching a top speed of 250km/h. 
The Rolls-Royce Dawn is a full 4 seater and so there is no compromise in comfort wherever you sit. The seats have been designed to help emphasise "the energetic, yet elegant intent and sense of purpose of the car, complemented by an intersecting full length centre console". As one would expect of a Rolls-Royce, Dawn has all the posh options including a four-zone automatic climate control, bespoke premium audio system with 16 individually-tuned speakers, chrome decorative inserts, and plenty of wooden and leather details dotted around the cabin.
TECHNICAL SPECIFICATIONS
| | |
| --- | --- |
| Dimensions | |
| Vehicle length | 5285mm / 17.34ft |
| Vehicle width | 1947mm / 6.39ft |
| Vehicle height (unladen) | 1502mm / 4.93ft |
| Wheelbase | 3112mm / 10.21ft |
| Turning circle | 12.7m / 41.7ft |
| Boot Volume (DIN) | 244ltr – 295ltr / 8.6 ft3 – 10.4 ft3 |
| | |
| Weight | |
| Unladen Weight (DIN) | 2560kg / 5644lb |
| | |
| Engine | |
| Engine / cylinders / valves | V / 12 / 48 |
| Fuel management | Direct injection |
| Power output @ engine speed | 563bhp / 420kW / 570PS @ 5250rpm |
| Max torque @ engine speed | 780Nm / 575lb ft @ 1500rpm |
| Fuel type | 10:1 / Premium unleaded1 |
| | |
| Performance | |
| Top speed | 250kmh / 155mph (governed) |
| Acceleration 0 – 100km/h | 4.9sec² |
| | |
|   Fuel Consumption | |
| Urban | 21.4ltr/100km / 13.2mpg (Imp.) |
| Extra urban | 9.8ltr/100km / 28.8mpg (Imp.) |
| Combined consumption / range | 14.2ltr/100km / 19.9mpg (Imp.) |
| CO2 emissions | 330g/km |
Photo Gallery