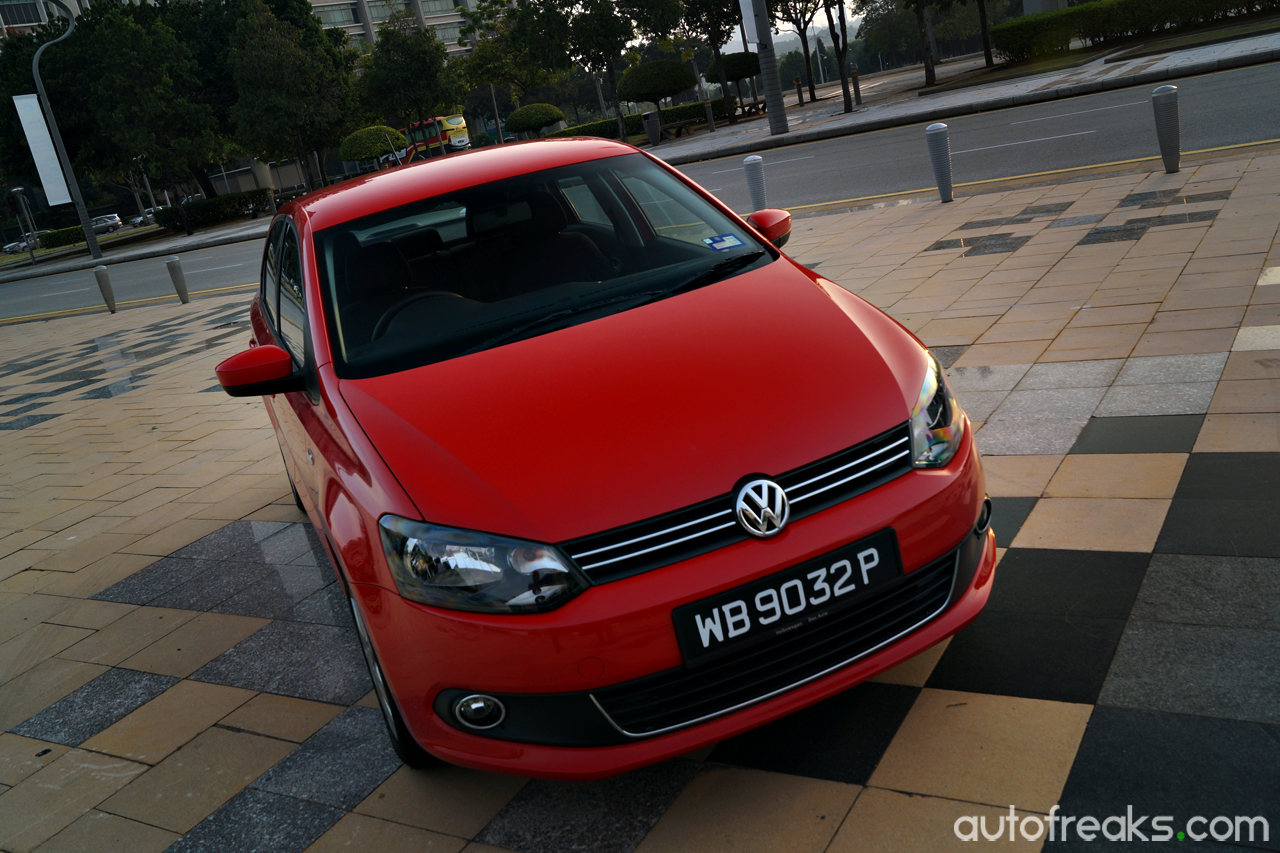 The Volkswagen Polo is Volkswagen Malaysia's most affordable sedan. Coming in at about RM92,000, the Polo Sedan certainly isn't cheap, especially when compared to its rivals. But, for what it's worth, the it does still pack some surprises, which we discovered recently…
ADVERTISEMENT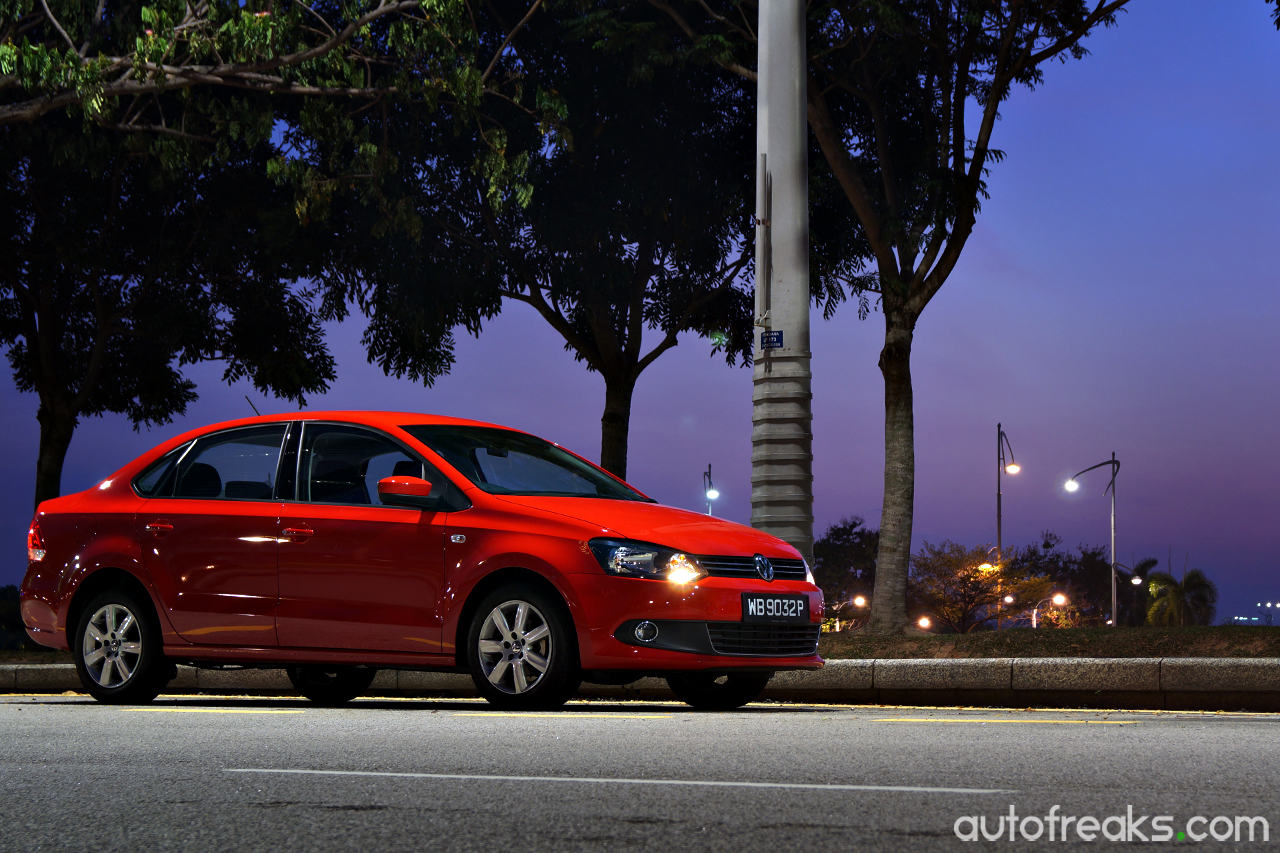 In Malaysia, the B-segment market is perhaps one of the most competitive segments, with car prices ranging from RM30,000 all the way up to well above RM100,000. The Polo Sedan is priced at the upper level of this segment, but does it have what it takes to compete?
For starters, unlike the rest of Volkswagen Malaysia's lineup, the Polo Sedan (and hatchback sibling) is powered by a humble little 1.6-litre MPI four cylinder engine with 103 horsepower at 5,250 rpm and 153 Nm of torque at 3,800 rpm. The sole transmission choice offered is a six speed automatic with Tiptronic. A very reliable powertrain combination. Despite its generous torque, naught to 100 km/h takes a leisurely 12.3 seconds, while top speed is 183 km/h.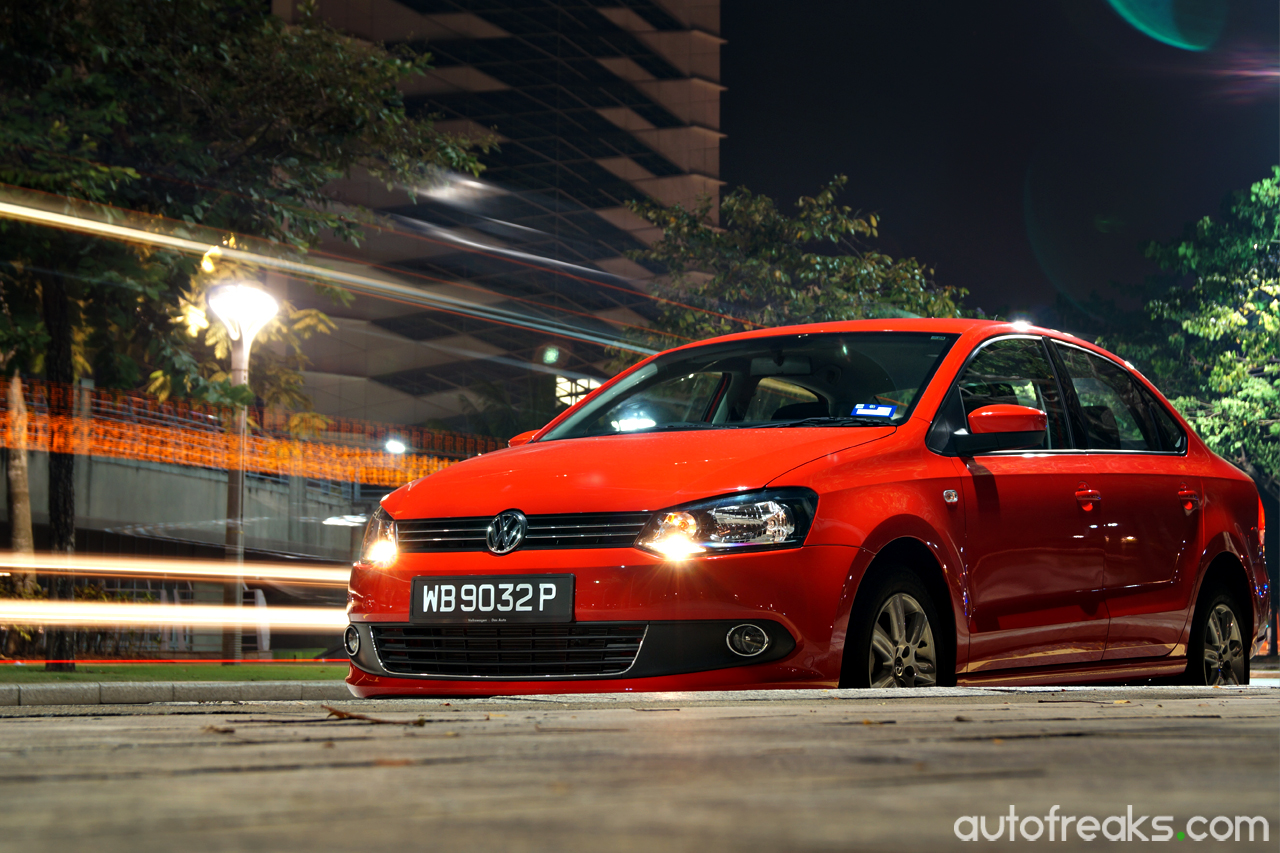 Numbers aside, the Polo Sedan does excel in other areas. Take the looks for example. In stock form, the it won't be winning any beauty pageant competitions. The Korean and Japanese rivals are far better looking, but what the Polo Sedan offers is a very matured fascia, carried over from its bigger siblings.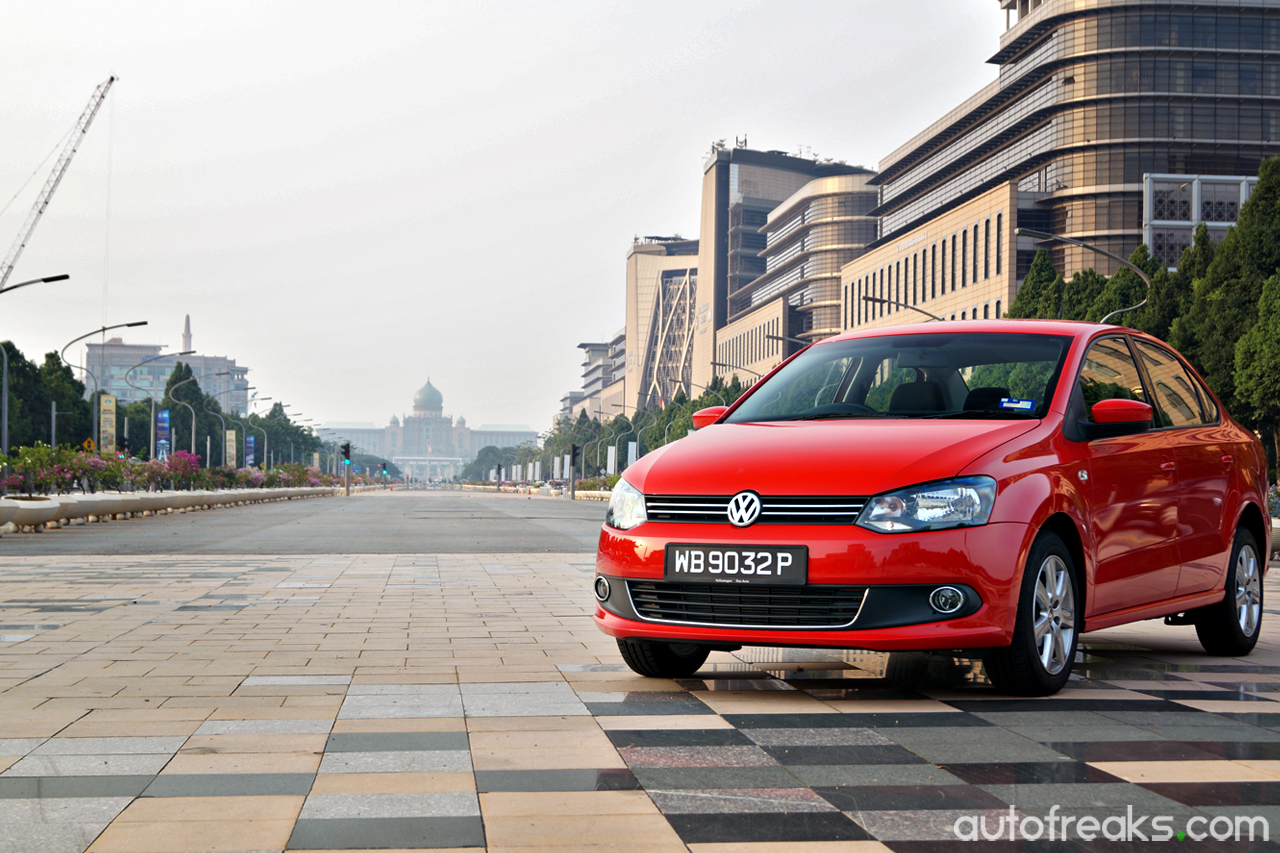 Up front, the face-lifted Polo Sedan is a dead-ringer to the old pre-facelift CBU model. No joke. The Polo Sedan now has the similar black-faced front headlights as the pre-facelit model, and the rest of the car remains the same. The 15-inch Riverside alloys have been carried over, but with rubbers are now from Goodyear, no longer Apollo (Apollo tires on a Polo, geddit?). In comparison, the hatchback variant of the Polo received a more substantial facelift.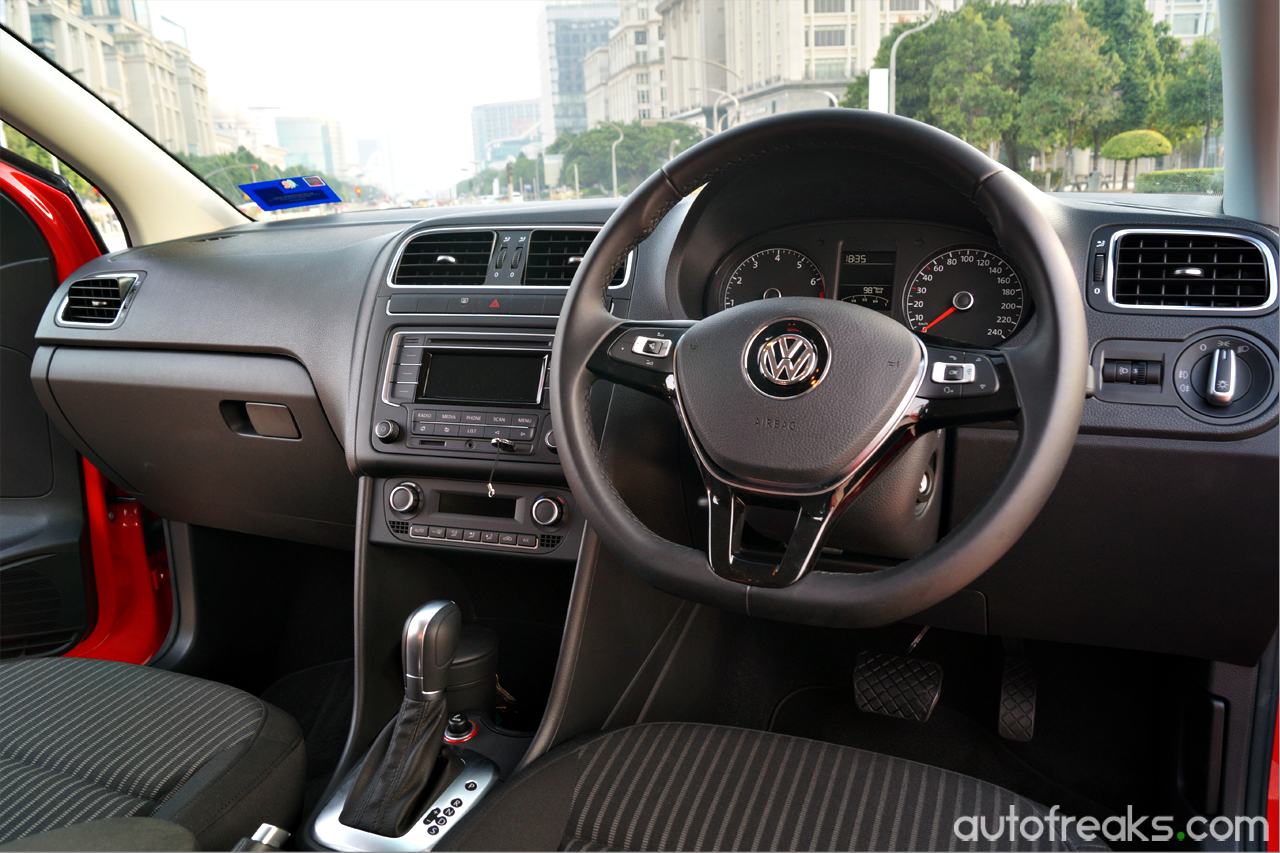 Inside, the only difference is the new flat-bottomed steering wheel, which has been lifted off the Mk7 Volkswagen Golf. While some may call the interior boring, I find it rather matured over the competition. There are not fancy design elements to be found here. Controls are easy to use, and buttons have a nice tactile feel. Overall, the interior build quality definitely feels solid, which I believe will stay the same even after many years of use.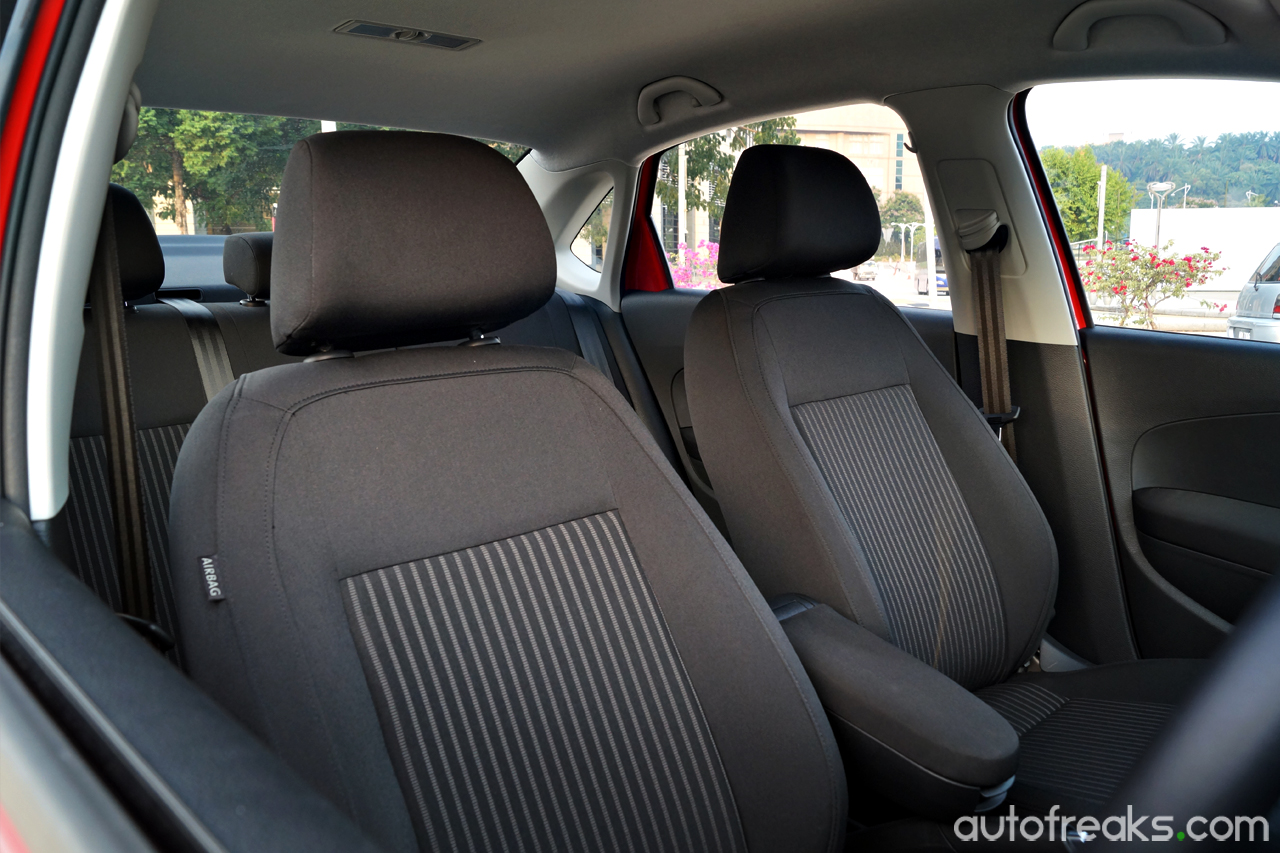 Seats are a bit on the firm side, but they do provide a decent amount of support. Hard plastics can be found on the dashboard and door panels, but they don't look cheap, or feel cheap for that matter. Despite being the lowest-end Volkswagen model, the Polo Sedan still gets leather treatment; on the steering wheel and handbrake. Front legroom isn't the widest around, but certainly is deep.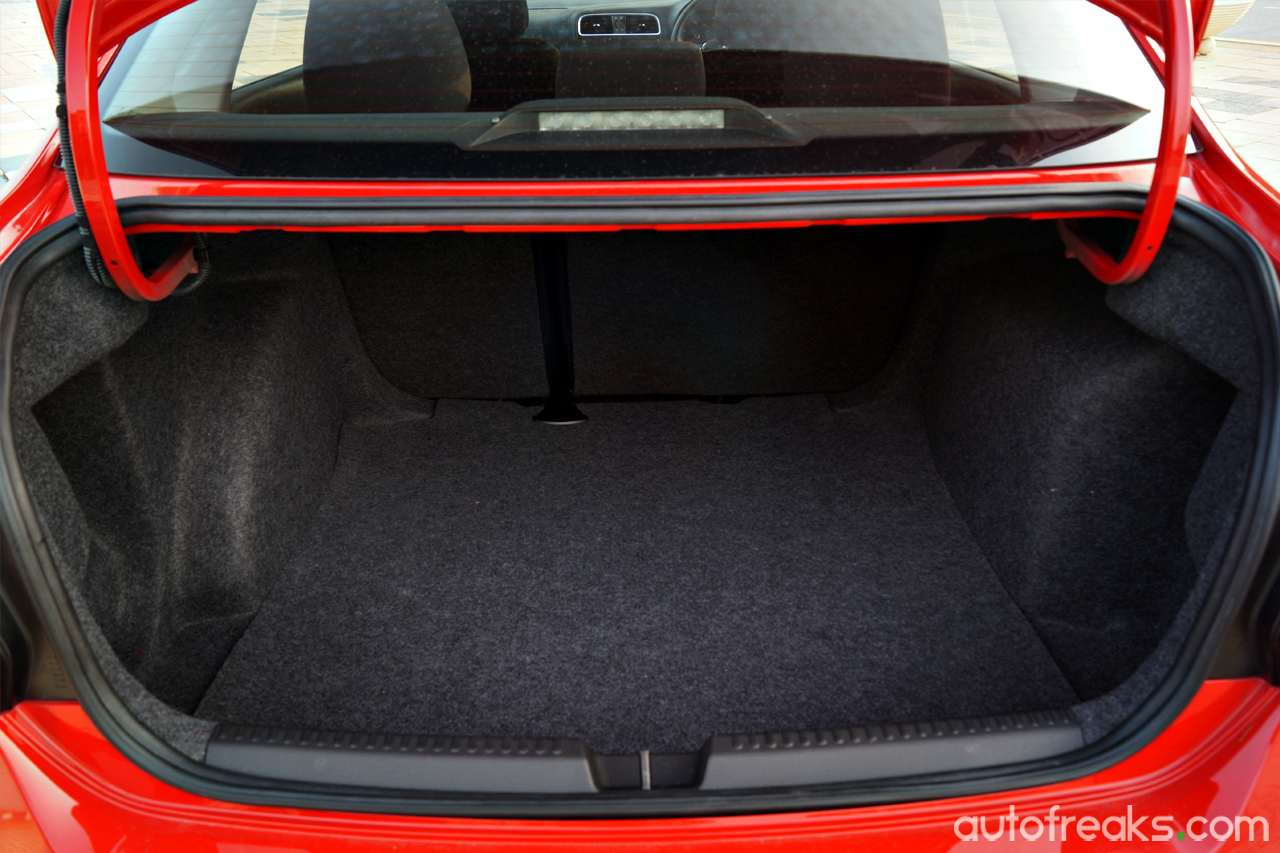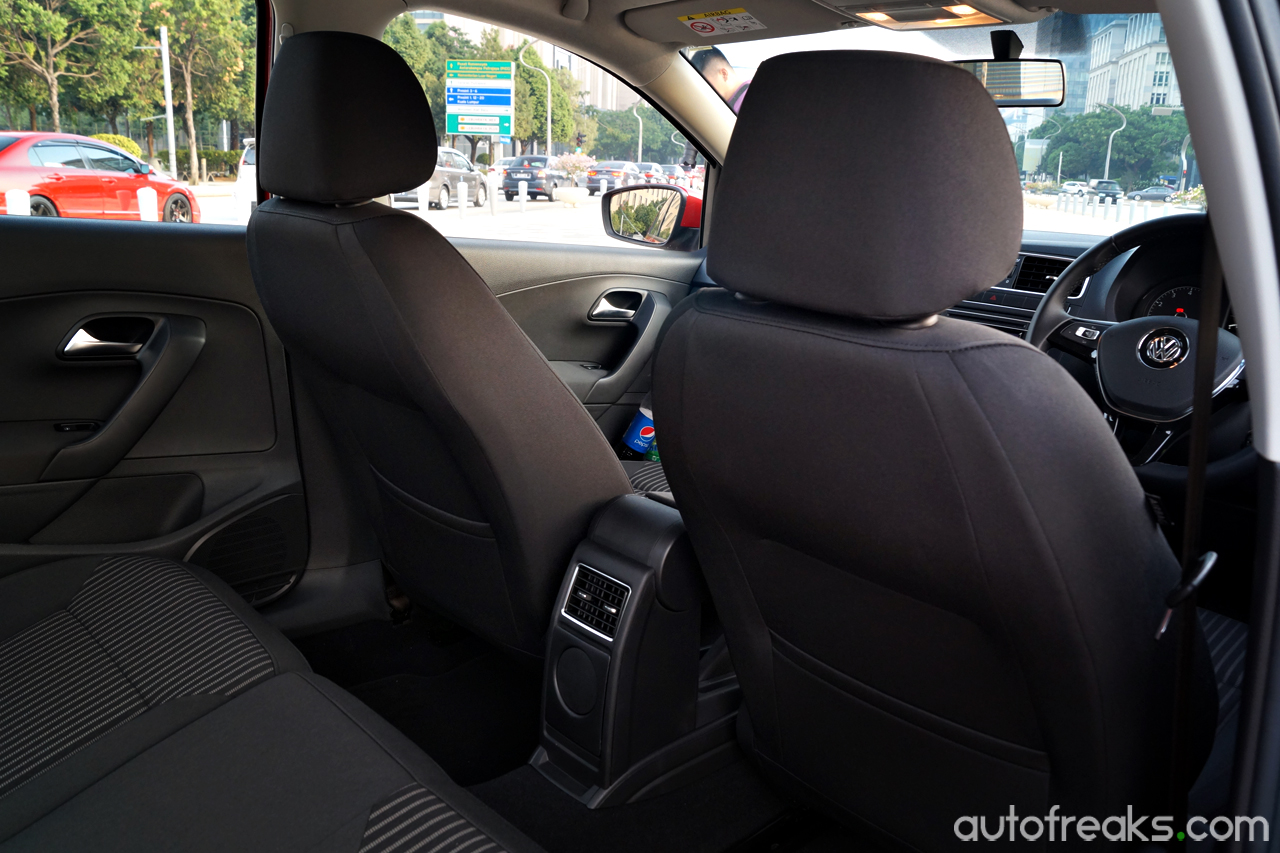 Boot space is a very commendable 454-litres, and can be expanded further thanks to the 60:40 split folding rear seats. Rear passengers will also be enjoying the rear aircon blower, which made a debut on the pre-facelift CKD Polo Sedan. Rear legroom is also very generous.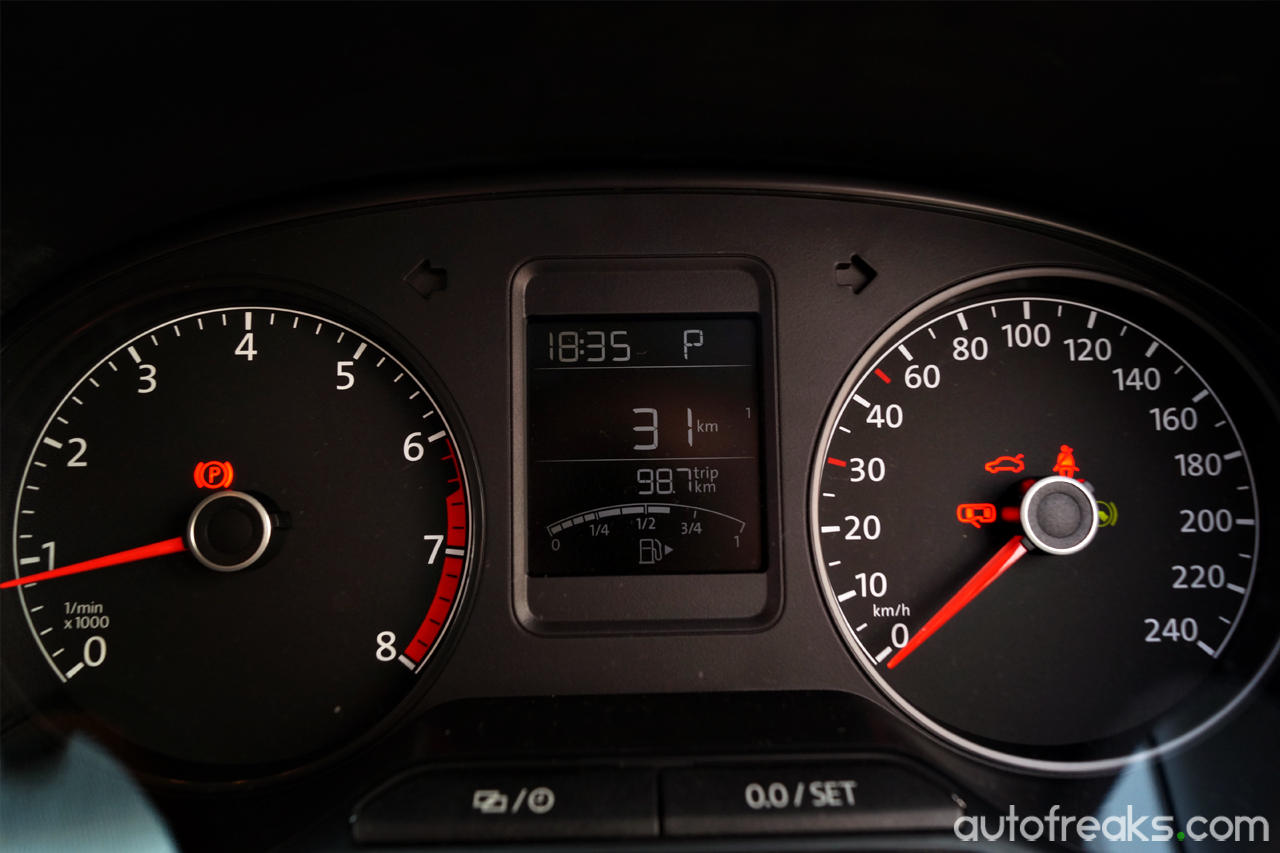 The meter cluster is easy to read, with clear big fonts with white backlight. My only issue with the meter cluster is how optimistic it thinks it is. Floor the throttle, and you'll get the impression the meter is climbing rapidly, but that's far from the truth when you realize that you've barely reached 60 km/h.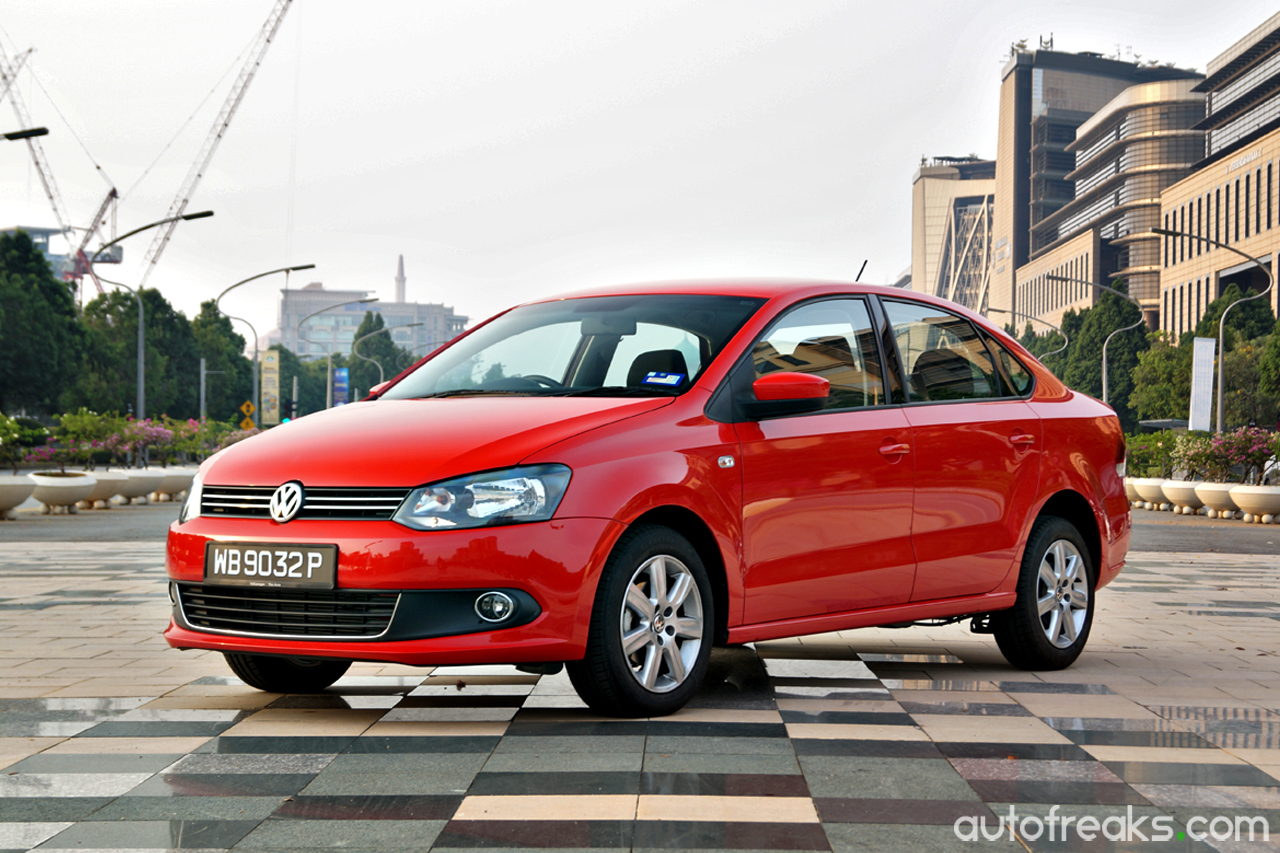 So what about the drive, you may ask? Well, the best way to drive the Polo Sedan is to be really gentle; it does not like to be pushed. Gearshifts, while smooth, are quite sluggish at times, with the gearbox reluctant to downshift. Sure, there's the Tiptronic option, but not everyone is keen to continuously shift gears manually. Steering weight is spot on, but lacks road feedback.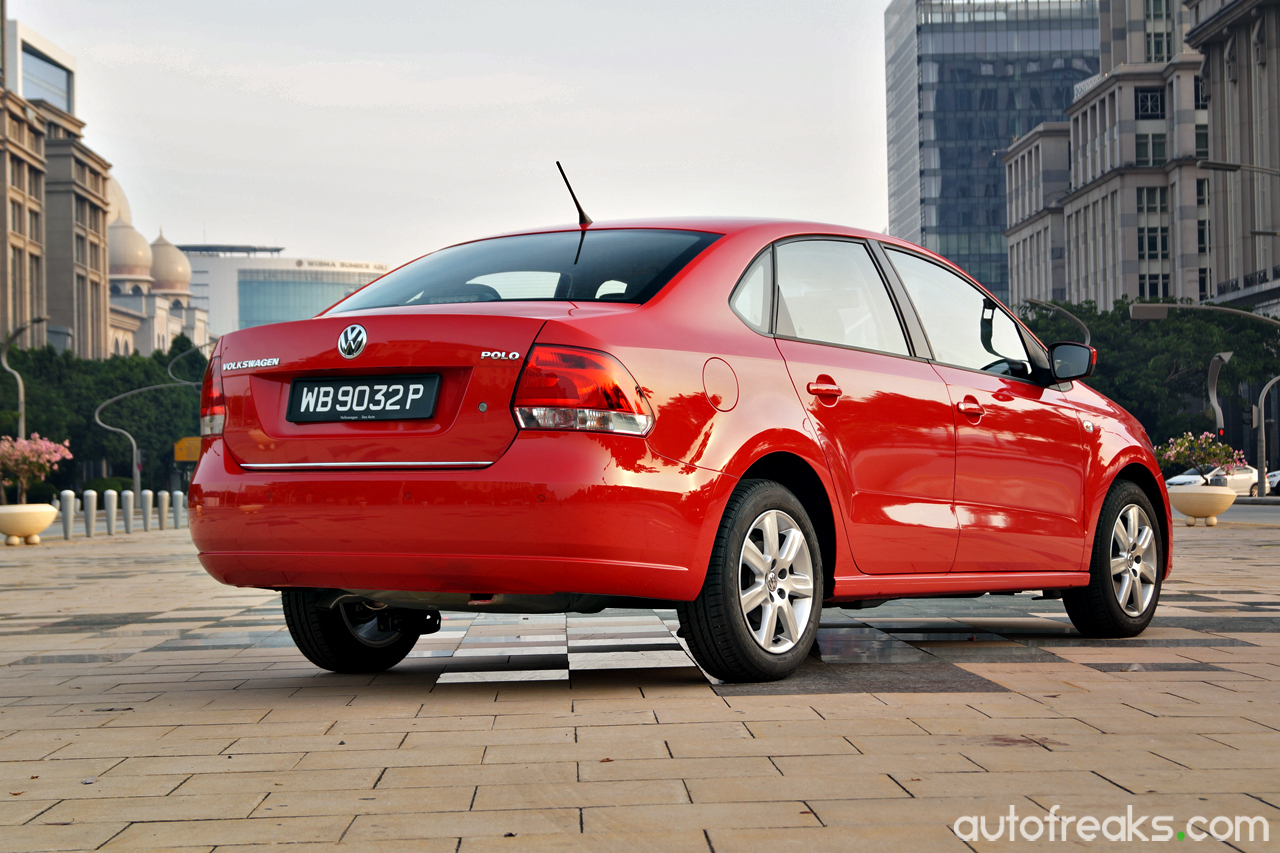 Shock and damper tuning on the Polo Sedan is decent, as the car strikes a good balance between comfort and handling, with rough roads and irregularities soaked up nicely, while keeping bodyroll in control. The Goodyear tyres provide sufficient grip and minimal road noise for day-to-day commute. Speaking of tyres, one of the rear tyres was in fact facing the wrong direction, with the "Inside" marking facing outside.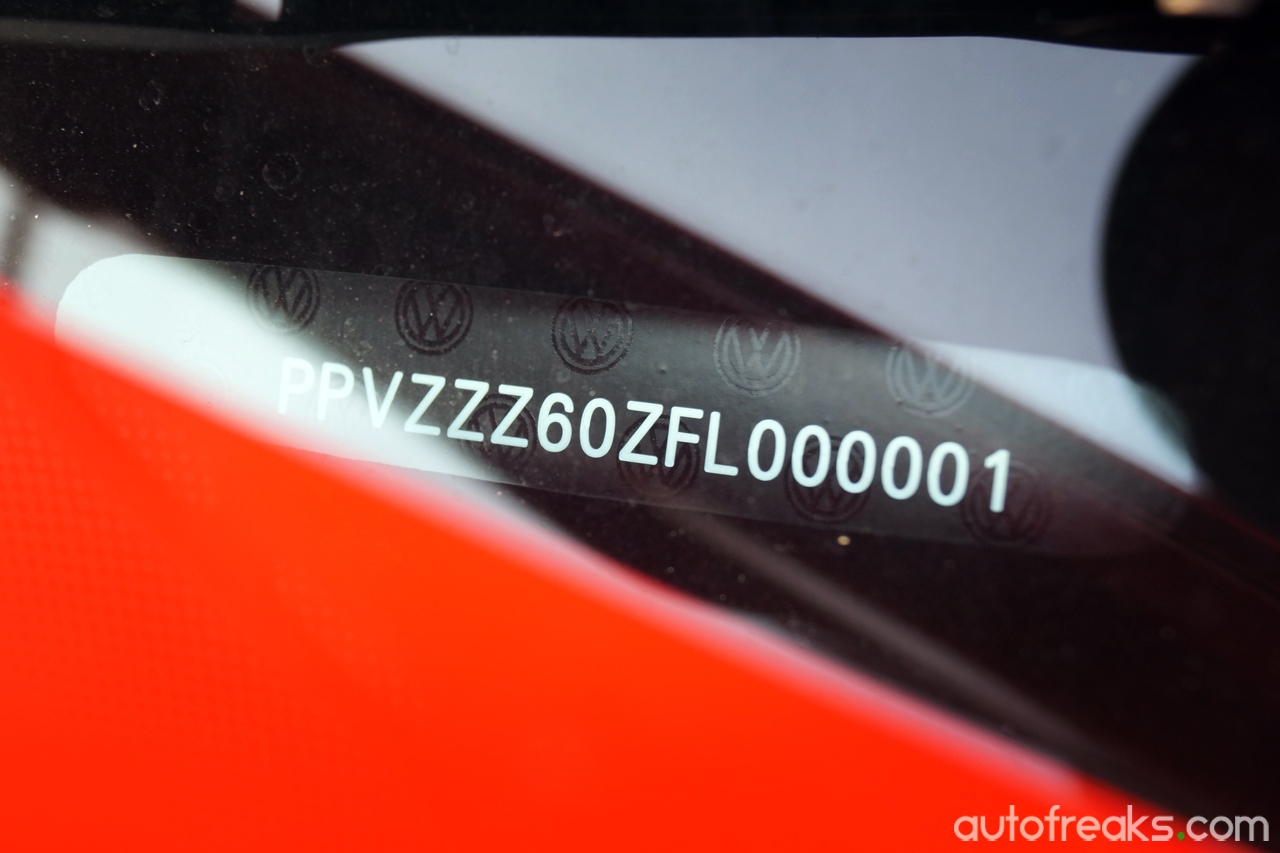 Safety kit consists of 4 airbags, including side airbags, ABS, Brake Assist, anti-pinch windows all round, anti-theft system with interior surveillance and back-up horn, ISOFIX child seat mounts, Intelligent Crash Response System (ICRS) and an electronic anti-theft immobiliser. Despite being priced close to the RM100,000 mark, the Polo Sedan does not feature any other form of active safety, namely stability control or traction control. A real shame, considering that having more active safety features on the Polo Sedan certainly adds to its market appeal, with current generation of car buyers putting more priority into vehicle safety.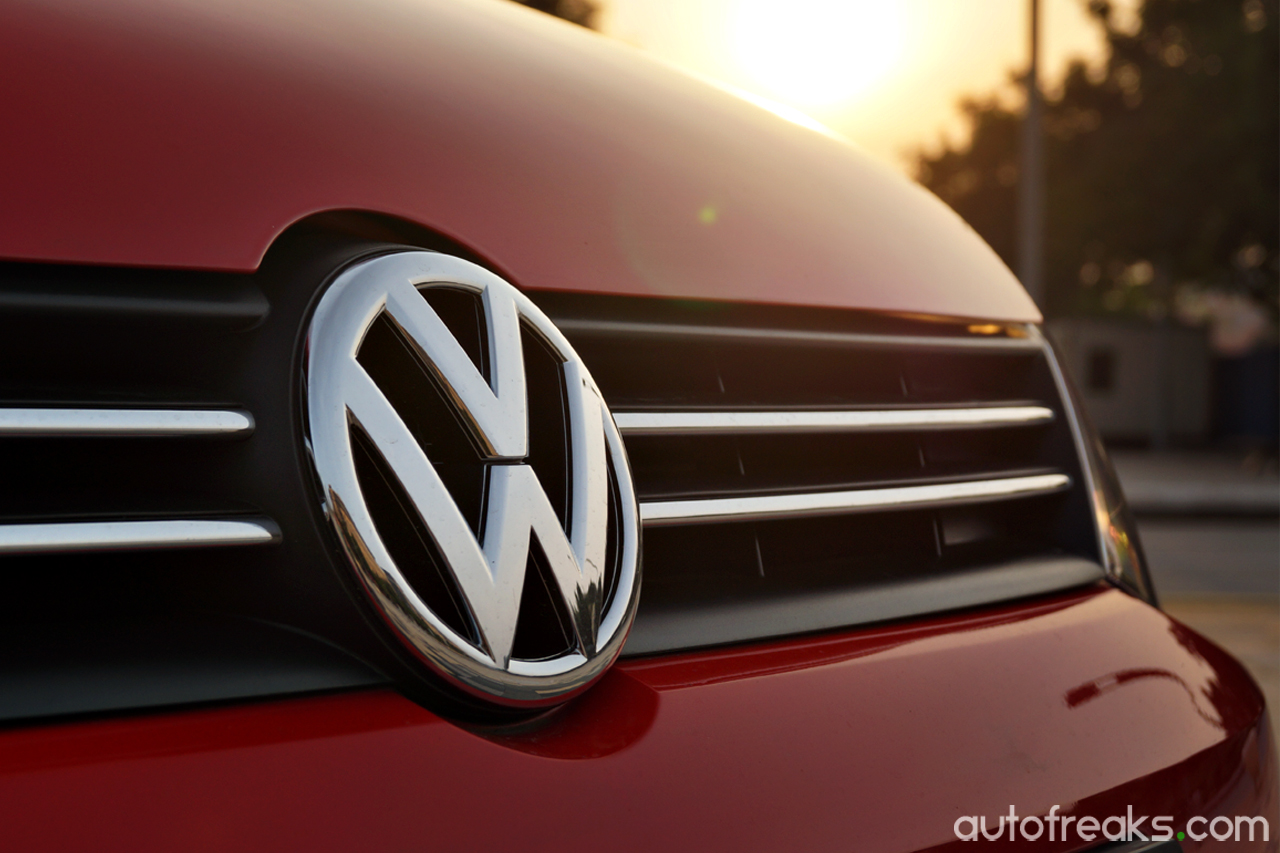 In the end, the Polo Sedan finds itself in a very tough situation as cheaper priced rivals offer superior kit and better safety. However, for those who really want a European-branded B-segment sedan, there's not much to fault this car. Volkswagen Malaysia has promised to enhance their after-sales support as well as customer service, so perhaps this could be their turning point. It is also worth noting that Volkswagen Malaysia regularly offers huge discounts on their models, and this could be a deciding factor for some.
Specifications: Volkswagen Polo Sedan 1.6
Price: RM92,646 (OTR without insurance)
Engine: 1.6-litre inline-4 MPI
Horsepower: 103 hp @ 5,250 rpm
Torque: 153 Nm @ 3,800 rpm
Transmission: 6 speed automatic with Tiptronic
Volkswagen Polo Sedan exterior photo gallery
Volkswagen Polo Sedan interior photo gallery