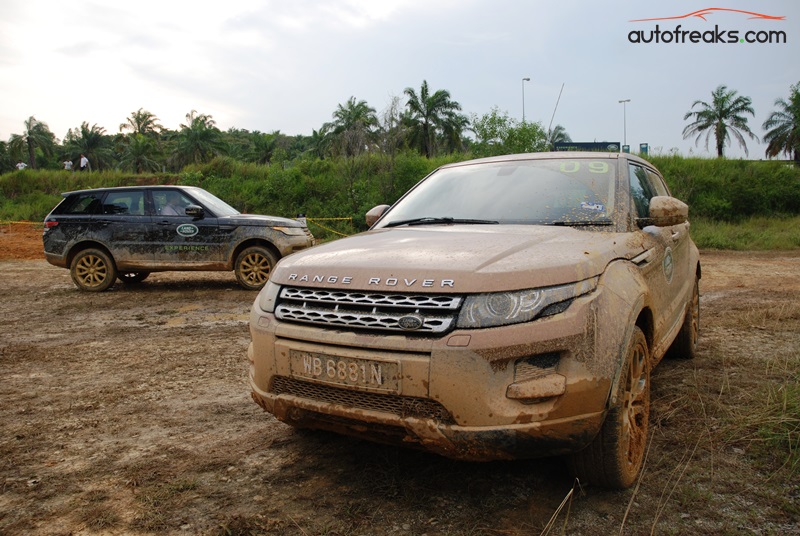 ADVERTISEMENT
Owning a 4WD SUV gives you the great advantages of having both a daily commuter as well as a vehicle capable of tackling many potential natural disasters such as mud slides, floods or even for off-road leisure use. However, many SUV owners don't really know the capabilities of their vehicles beyond day-to-day usage like running errands, sending their kids to school or going to and from work.
Hence, Jaguar Land Rover Malaysia organised the Land Rover Experience Drive Days, a 5-day special off-road driving experience held at Sepang to demonstrate the full capabilities of Land Rover vehicles to owners and prospects.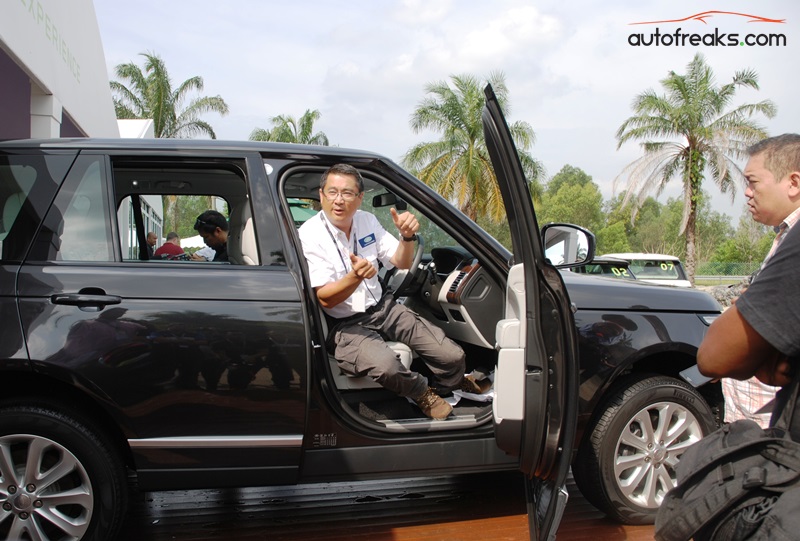 Under the guidance of certified Land Rover instructor, Kenneth Yap (picture above) more than 500 Land Rover owners had the opportunity to learn about various unique features and systems that enable their vehicles to tackle both city roads and the toughest off-road terrain with aplomb. A group of motoring media were also invited on the 3rd day of the event to experience the off-road driving with a range of the Land Rover models including the Range Rover Evoque, Range Rover Sport, Land Rover Discovery and the Land Rover Defender.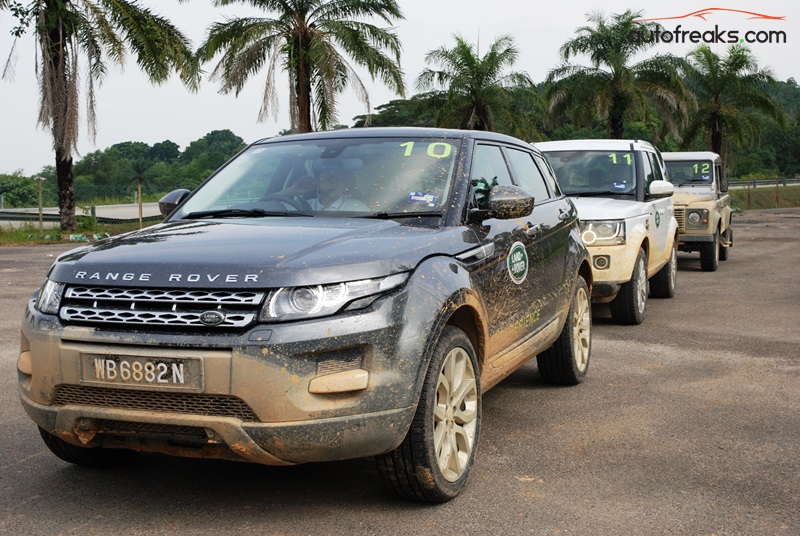 According to JLRM Managing Director, Tuan Syed Mudzhar Syed Ali, the event was meant to help owners and prospects appreciate the Land Rover brand, and realise and experience the fullest capabilities of the vehicles.
"We have a growing number of customers who are new to Land Rover. We are perhaps the only premium luxury brand that can offer the perfect combination of iconic design, enabling technology, on-road refinement and extraordinary off-road capabilities with every product. But best of all, we have a heritage, built over 7 decades, that makes Land Rover stand apart from the rest.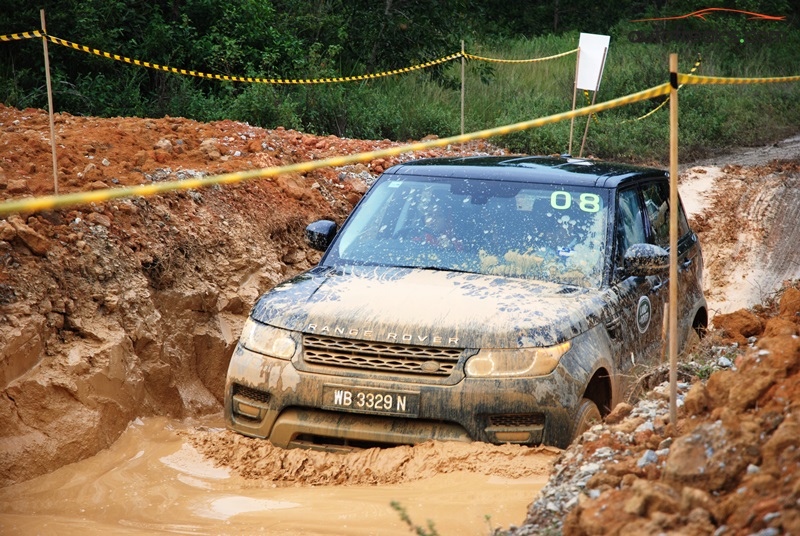 We also want them to be able to appreciate the on and off-road attributes that are unique to their vehicles. Such knowledge will hopefully help them tackle unforeseen difficult situations safely and confidently, and with no or minimal damage to their vehicles," he said.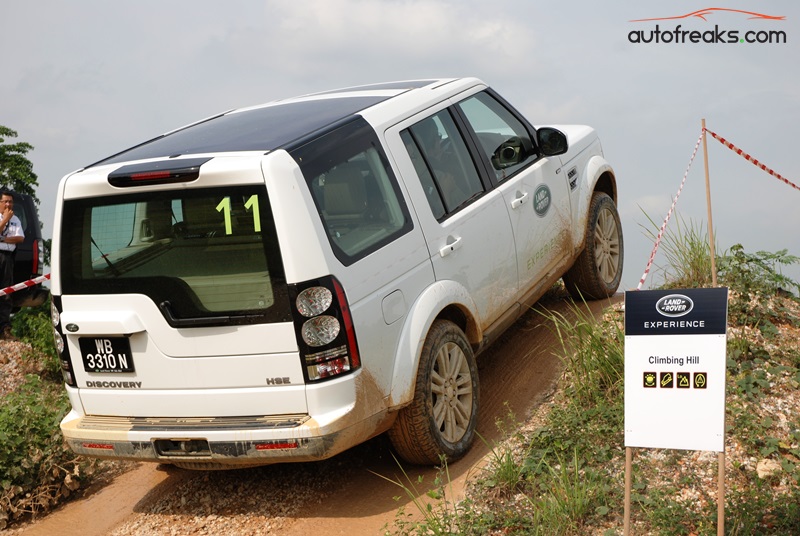 Some of the vehicle features and technologies highlighted during the off-road driving included Hill Descent Control, Air Suspension, Differential Lock, Traction Control, High and Low Range, Terrain Response, 4X4 Information Display and Dynamic Stability Control. Although it might sound complicated to many, these technologies are very user-friendly and easy to operate once you get the hang of it. Thus learning how it works will help them to exploit the full capabilities of their vehicles.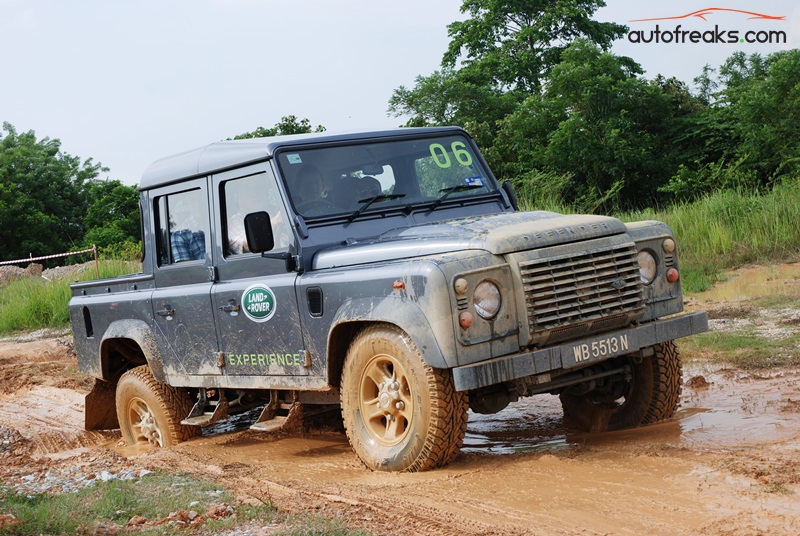 Participants were also taught the basic of off-road driving such as understanding the vehicles' dimensions and clearance limitations, how to ascend and descend hills, tackling ruts and ditches, traversing slopes and crossing deep water and 'elephant steps' safely. As a bonus point, participants are also reminded to not necessarily damage the vehicles and nature or harming any human beings during the off-road exercise. With this in mind, the exercise was done in a controlled environment with the guidance of a professional instructor in each vehicle to make sure that the vehicle came back in the best condition possible (despite being covered in mud!) and we made it out the off-road path alive.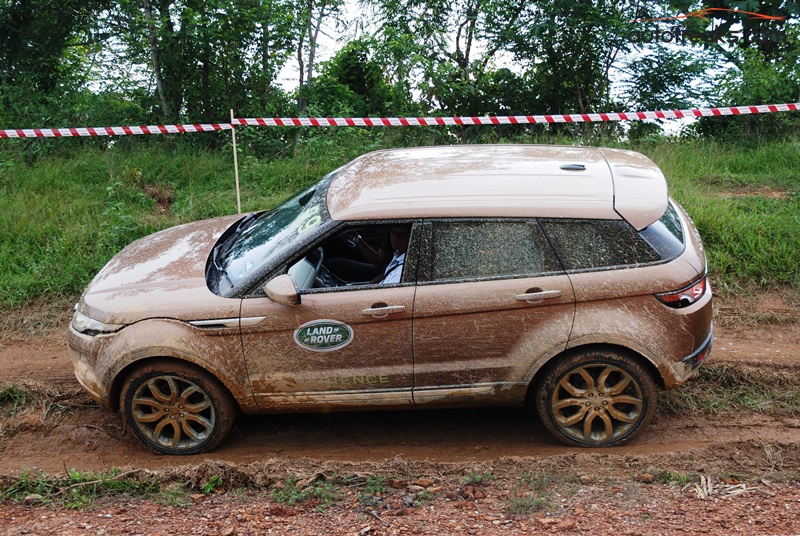 During the 5-day event, JLR also took the opportunity to give a little sneak preview of the soon-to-be-launched, all-new Land Rover Discovery Sport SUV for the first time in Malaysia. Looking rather stunning in flesh, the Discovery Sport is a stylish compact SUV inspired by the Discovery Vision Concept. It features versatile 5+2 seating, offering spacious load space and configurable seating, while still retaining a more compact footprint than traditional 5-seat SUVs. Slated for an August 2015 launch, we will share with you more details of this new Discovery model once it is officially introduced into our local market!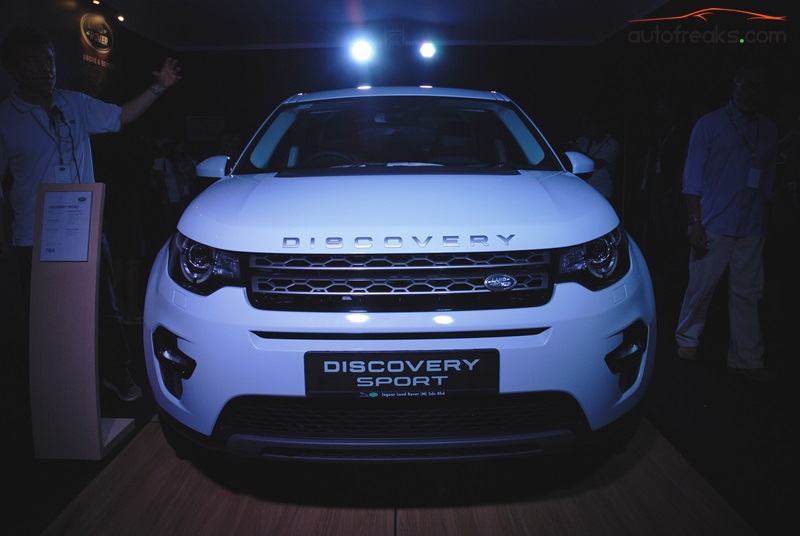 We managed to capture a few of the LR's in action; bet you've never seen a Range Rover do this!
Photo Gallery: