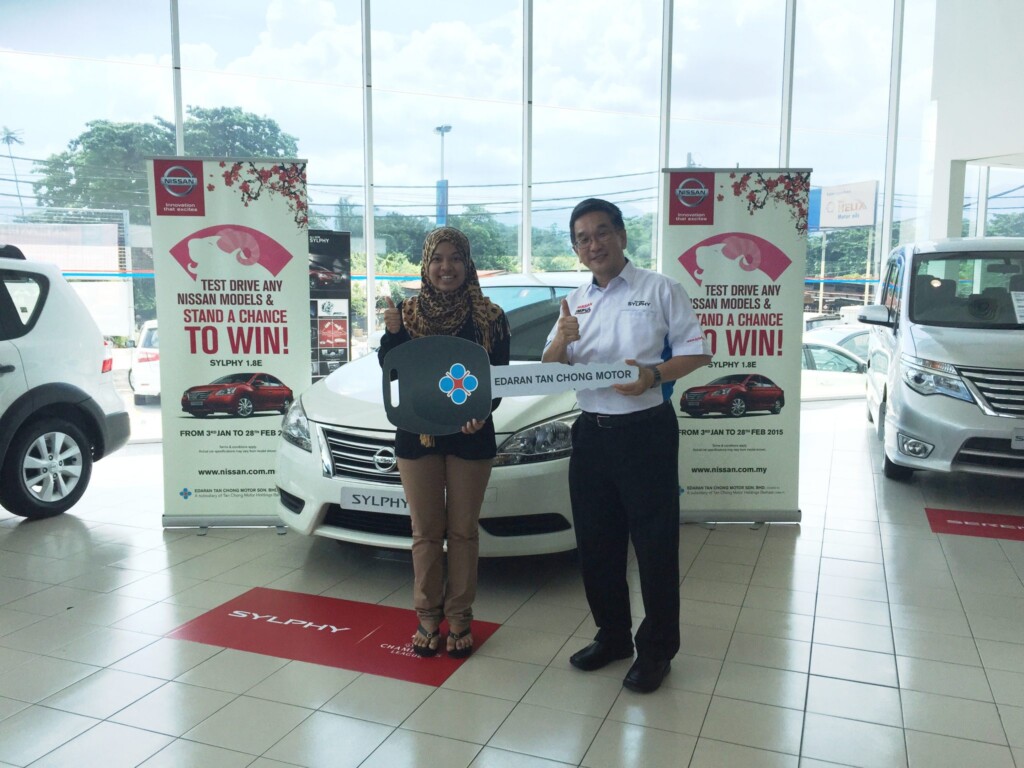 Edaran Tan Chong Motor recently presented a brand new Nissan Sylphy to the winner of the Nissan Chinese New Year (CNY) 'Test Drive and Win a Fortune' sales campaign contest. Cik Noor Atikah Binti Sunar, received the keys to a brand new Sylphy during the prize-giving ceremony, which was held at ETCM's Nissan showroom in Ipoh.
The Nissan CNY 'Test Drive and Win a Fortune' sales campaign was held for the months of January and February this year, and offered customers the opportunity to win a brand new Nissan Sylphy. All Nissan owners were entitled to eight (8) contest entry forms, while those who test drive a Nissan car were entitled to one contest entry form.
"The 'Test Drive and Win a Fortune' campaign was launched because we wanted to encourage our Malaysian motorist to test drive and experience the pleasure in driving a Nissan car. We believe that this is a crucial part in the process of selecting a car, and therefore we are encouraging the test drive through this. You need to get to know the vehicle, before you can fall in love with it," said Mr Tan Keng Meng, Director of Marketing and Product Planning of ETCM.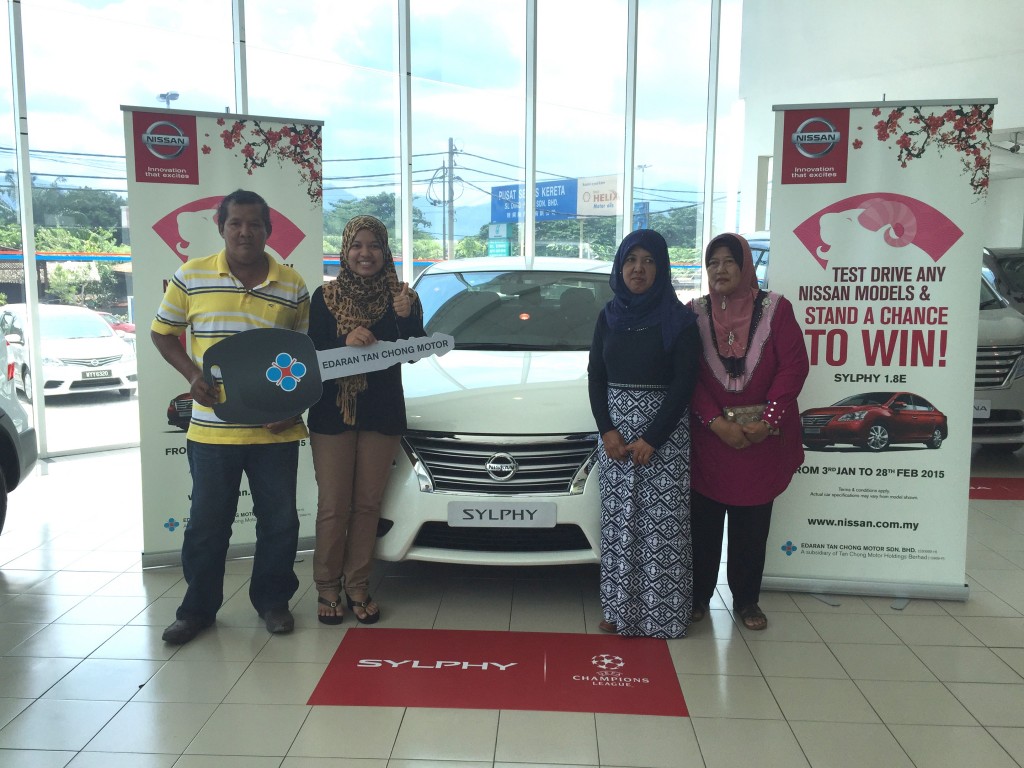 "Our customers play a vital role in ETCM's growth, and it is heartwarming to be able to play a part in giving them happiness. So on behalf of Edaran Tan Chong Motor, I would like to congratulate Cik Noor Atikah on winning the brand new Nissan Sylphy," he added.
24-year old Cik Noor Atikah, a teacher at the Penang Japanese School, owns a Nissan Almera. Needless to say, she was overwhelmed when she heard the news. "I have been in love with the Nissan Almera since it was first launched, and had always dreamed of owning one as it is practical and spacious. I cannot believe that the purchase of the Almera has led me to win a brand new Sylphy, and timing could not be better as the Sylphy will come in useful for my forthcoming wedding."