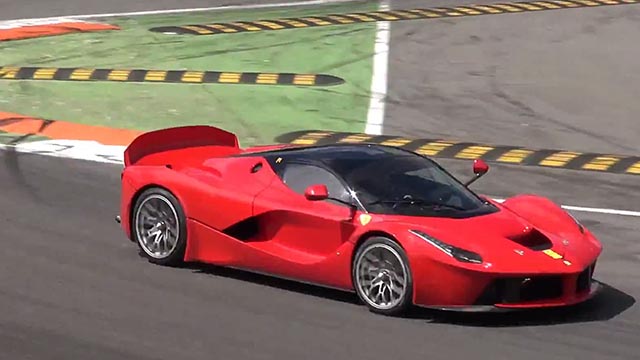 ADVERTISEMENT
McLaren P1 GTR, meet your match, or your nightmare fresh from Maranello.
Ferrari's latest FXX machine, in the form of the already impressive LaFerrari, is scheduled to be unveiled at Ferrari's World Finals in Abu Dhabi in early December. The 6.3-litre V12 hybrid hypercar has been boosted up to a whopping 1050bhp, which is 100bhp more than the standard LaFerrari. Also to note the extra 100 ponies are courtesy from the V12 engine itself, as the car's electric motors will retain its 161bhp output.
The LaFerrari FXX is set to come with track car goodies such as racing tyres, upgraded active aero, and a cockpit just like a modern race car. As the standard LaFerrari is already impressive with 0-100km/h figures in 2.9 seconds, expect the LaFerrari FXX to go under that aforementioned time.
However, there's good news for other hypercar owners as the FXX  is a track car only, and will be run strictly by Ferrari on selected racetracks only via the Corse Clienti programme. Just like any FXX cars, Ferrari will keep and maintain these cars at Maranello. But with the inclusion of Malaysia for the Ferrari Racing Days earlier this year, which includes the Corse Clienti programme, there's hope we can see the LaFerrari FXX roaring on the Sepang circuit next year.
No price is confirmed at this moment and just like the previous FXX cars, expect this to be limited to 30 cars or so.
[Source: Autoblog, Image Source: Youtube]