007 ELEMENTS is the new James Bond cinematic installation opening this winter built inside the summit of the Gaislachkogl Mountain in Sölden. The name 007 ELEMENTS reflects the visitor's journey through a series of galleries, each distilling the craft of the signature elements that define a James Bond film. The installation will focus on SPECTRE, which was shot in Sölden, but will also feature other titles in the James Bond franchise.
The cinematic installation was opened by actress Naomie Harris who plays Moneypenny (Spectre, Skyfall) and Jakob Falkner Managing Director of Bergbahnen Sölden.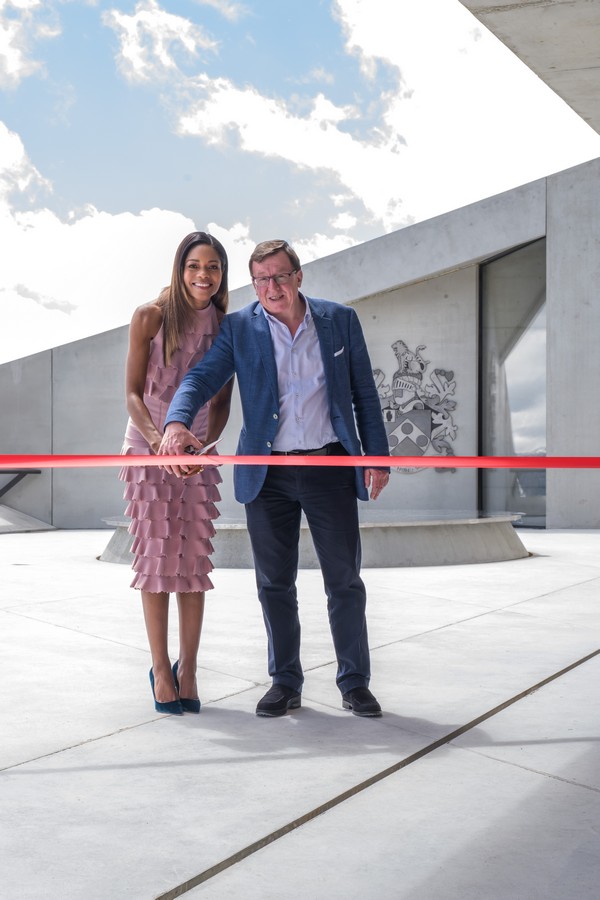 Visitors can learn how the thrilling action sequences in Spectre were filmed in Sölden and see interactive displays with Jaguar Land Rover technology. The iconic Land Rover Defender driven by villain Hinx's henchmen is situated on the cliff edge and the Range Rover Sport SVR driven by Hinx (Dave Bautista) is also on display.
The latest Jaguar Land Rover technology is on show with features from the all-new electric Jaguar I-PACE performance SUV and artificial intelligence systems.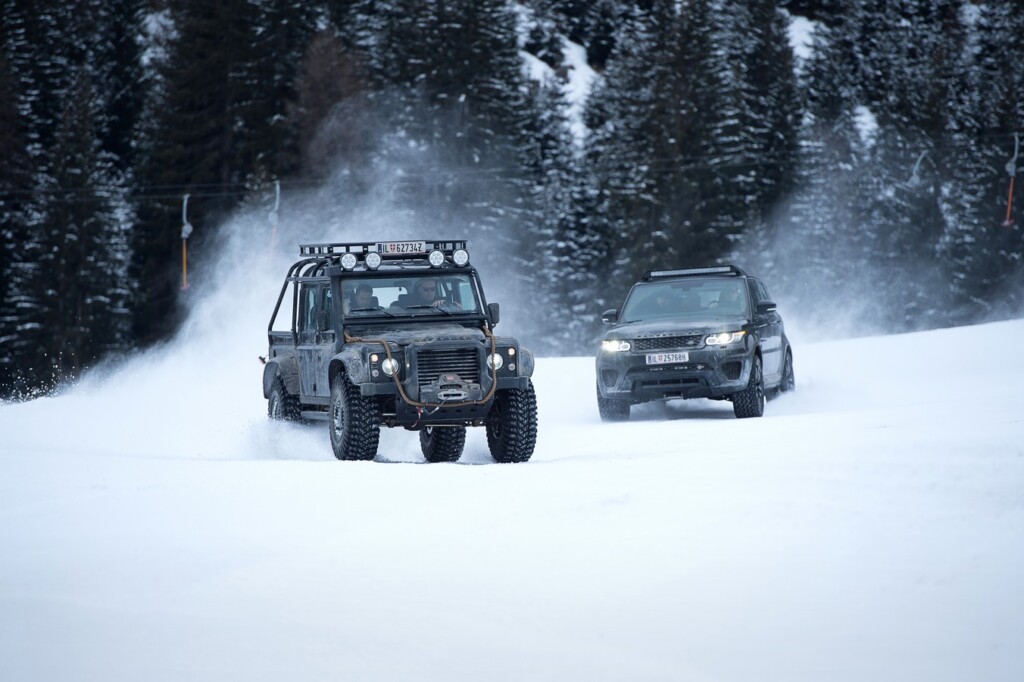 Jaguars and Land Rovers have appeared in nine Bond films since 1983, when Roger Moore's Bond escaped in a Range Rover Classic convertible driven by Bianca (Tina Hudson).
"We are very excited to reach the 35th anniversary of the collaboration between Jaguar Land Rover and the Bond franchise. 007 ELEMENTS showcases the long-standing unique partnership which is still demonstrated today, with more than 70 Jaguar Land Rover vehicles used in the most recent film, Spectre," said Laura Wood, Head of Brand and Partnerships at Jaguar Land Rover.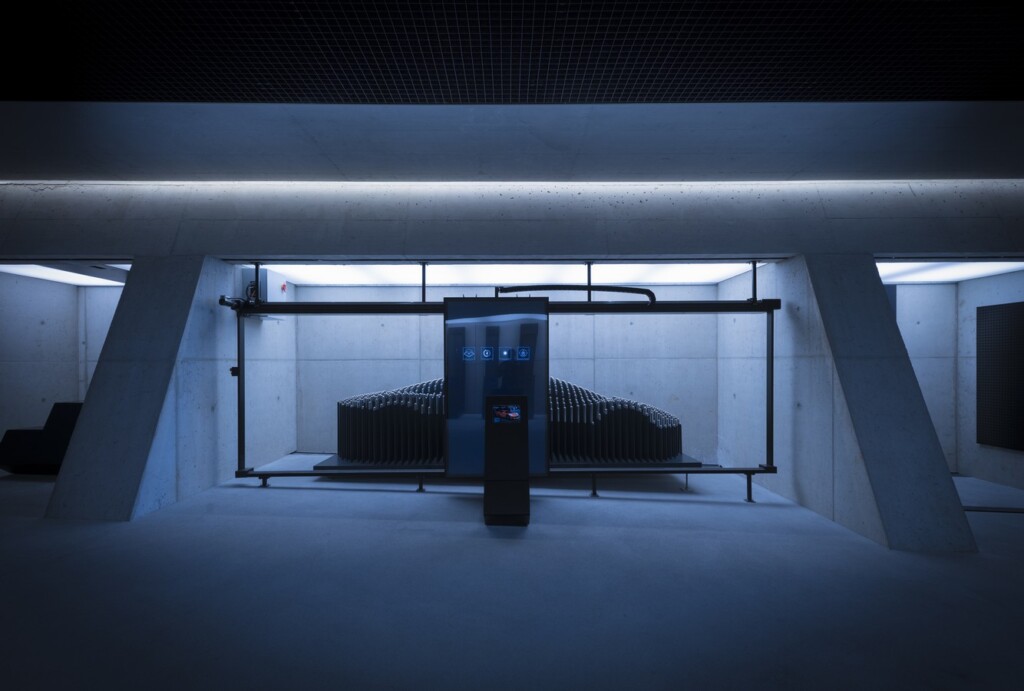 At more than 3,000m above sea level, 007 ELEMENTS is the highest experience of its kind taking visitors on a journey through nine galleries and a plaza with stunning Alpine views. The dramatic spaces complete with an immersive soundscape showcase the fundamental elements that define the James Bond films – placing visitors inside the world of 007 and revealing how that world is made.
"We are truly proud to be in partnership with Jakob Falkner and launching our latest experience, 007 ELEMENTS, on the very mountaintop in Sölden where we filmed Spectre. Architect Johann Obermoser, our Art Director Neal Callow and Tino Schaedler have created a Bondian lair worthy of a Ken Adam set in which visitors immediately become enveloped in the cinematic world of 007," said Michael G Wilson and Barbara Broccoli of EON Productions.
007 ELEMENTS is accessed via the Gaislachkoglbahn Gondola in the resort village of Sölden. Open daily from 09:00 to 15:30, tickets are available online or from the Bergbahnen Sölden ticket offices and cost €22 for adults (RM104), €12 for children (RM56.80). For further information or to book tickets, please visit: 007elements.com.