A news outlet, 680news in Canada reported a crash which resulted in a six-figure bill between a McLaren 720S and an Audi R8. It happened in April during what you would call an exotic car club photo shoot. A couple of folks were late with their cars so the gracious owner of the McLaren 720S was giving rides to passengers.
ADVERTISEMENT
Of course, one ride turned ugly when the driver "punched it" on a road with parked cars. Looking at the videos I was glad that the driver didn't hit any of the motorcyclists. After experiencing the crazy acceleration from the McLaren, the driver then lost grip in his rear tyres and crashed into a parked Audi R8.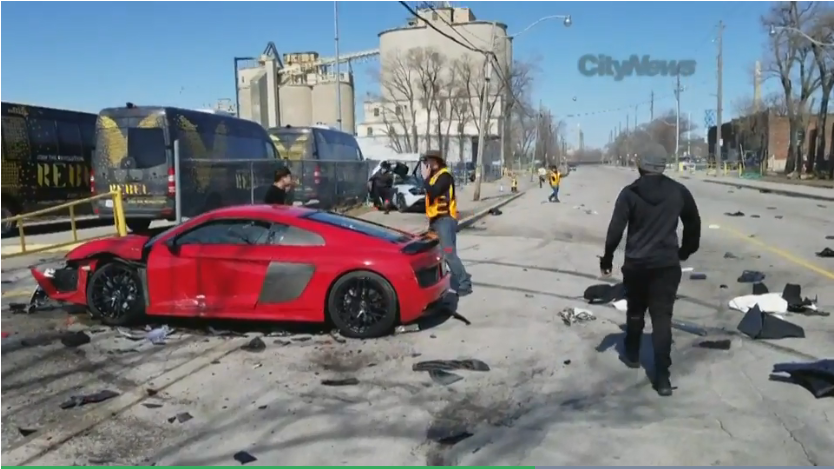 The person (named Mike) in the passenger seat was the one who filmed the video.
"It was a scary experience, yeah, especially, like I said, I was not even looking at the speedo (speedometer), did not know how fast we were going, so I couldn't even gauge what kind of impact to expect," he told CityNews.
There were two people in the Audi R8 at the time of the crash and none of them was hurt. The driver of the McLaren ran away and couldn't be found but the police have found a Chinese passport in the car.