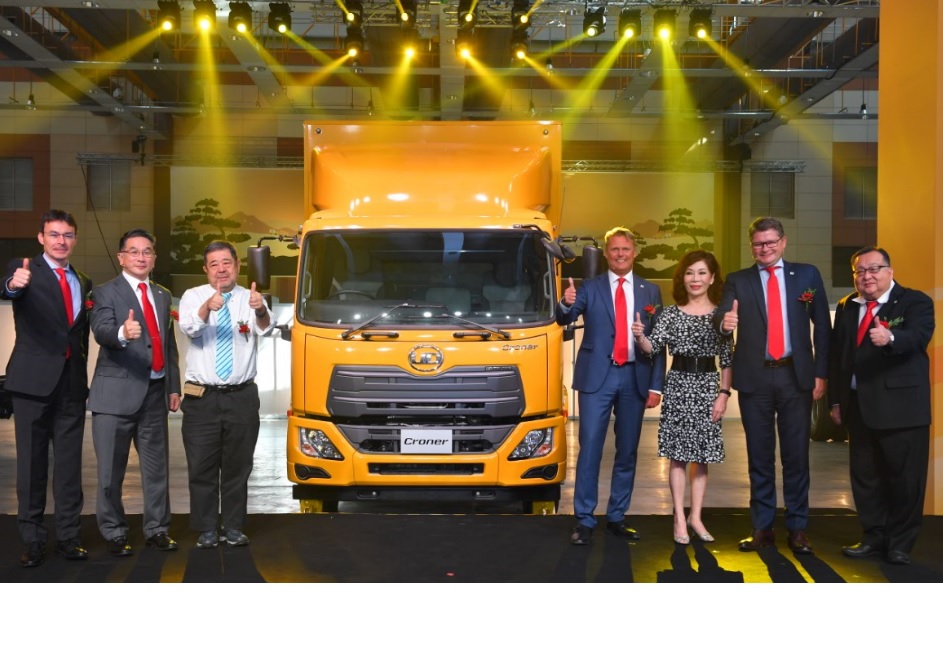 Aptly named after the God of time in Greek mythology, Croner is designed to excel in the medium duty segment. UD Trucks, together with its sole distributor, Tan Chong Industrial Equipment (TCIE) has launched the Croner, an all-new medium-duty truck. The launch event, held at the Malaysia Agro Exposition Park Serdang (MAEPS), was graced by President of Tan Chong Motor Holdings Bhd, Dato' Tan Heng Chew, and President of Volvo Group Trucks Asia & JVs, Håkan Karlsson (below).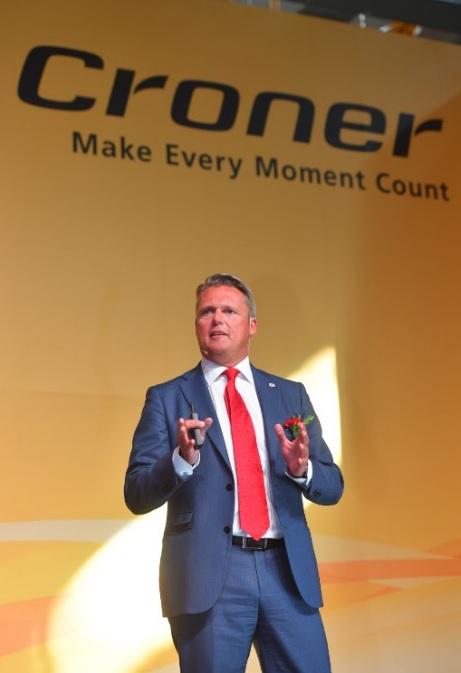 UD Trucks, which belongs to Swedish truck giant Volvo Group since 2007, was first established in Japan in 1935 as Nissan Diesel and had made its way into Malaysia almost four decades ago through TCIE – the truck business arm of Tan Chong Motor Holdings Bhd (TCMH).
"Developed to go the extra mile in growth markets like Malaysia, the all-new Croner delivers a wide range of customizable configurations for extra efficiency, productivity and superior uptime" – UD Trucks.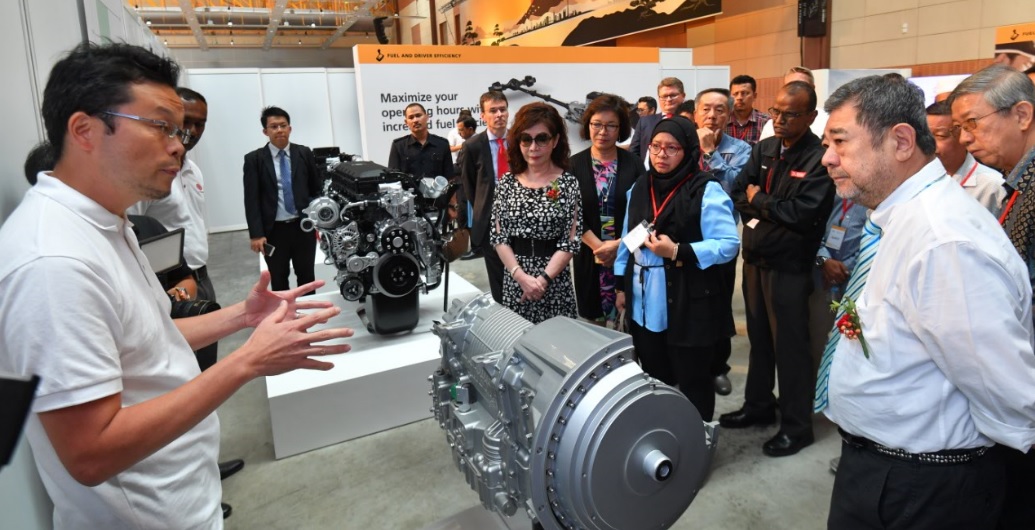 Speaking at the launch, Tan Keng Meng, Executive Director, Tan Chong Industrial Equipment Sdn Bhd (below) said, "This year, Tan Chong Group is celebrating its 60thanniversary. With 60 years of success in the automotive business and as an industry pioneer, we could not be more honored of what we have achieved today. As the sole distributor of UD Trucks in Malaysia ever since TCIE started, I would like to say that we are very glad to have contributed to the growth of the brand to where it is today, a highly visible and trusted Japanese name in the Malaysian truck industry. Celebrating another milestone, we truly welcome the launch of Croner, as it will undoubtedly further strengthen our product offerings and establish a stronger presence for our businesses."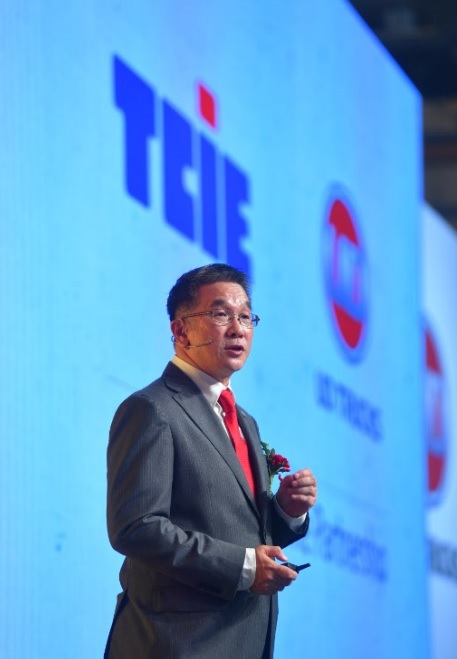 More…
Continuing the brand's rich Japanese legacy of building the "truck that the world needs today", the all-new Croner is specifically made for growth markets like Malaysia, with versatility, uptime and safety in mind. It is a truck range designed for reliability and built with robust and quality components to deliver extra productivity and superior uptime. By understanding customers' demand and business needs, Croner is engineered to help customers stay ahead of the competition, through the simple concept of saving time, and superior uptime.
"Croner's superiority comes from the best of three worlds – UD Trucks' Japanese heritage and craftsmanship, Volvo Group's strong global technology and safety principle, and Tan Chong Industrial Equipment's deep local knowledge and resources as our highly valued local partner," said Håkan Karlsson, President of Volvo Group Trucks Asia & JVs.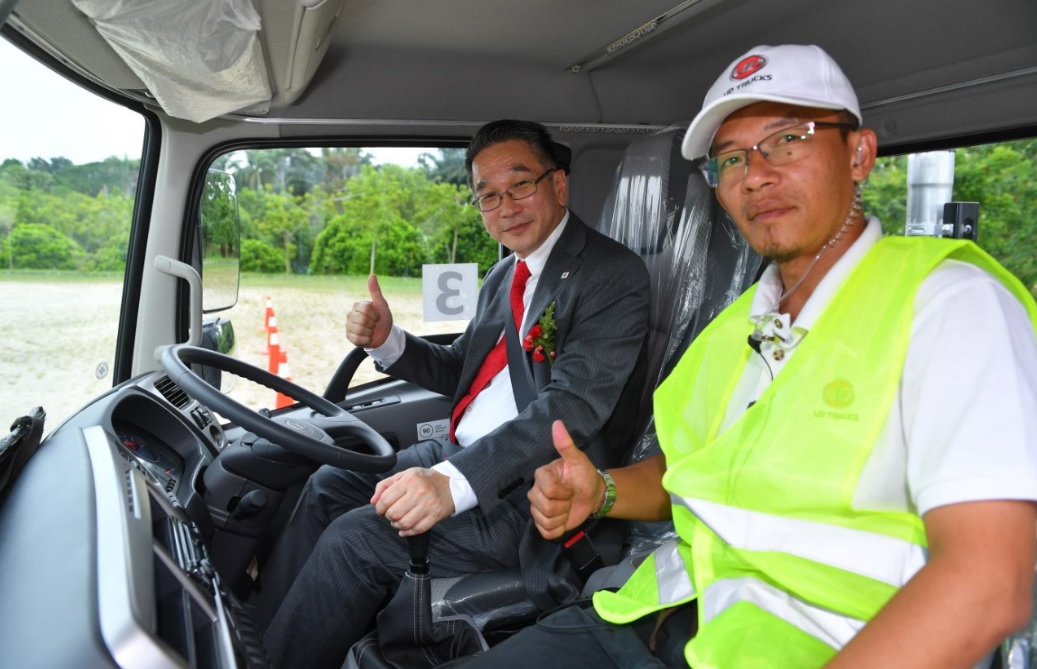 UD Trucks has invested a vast amount of time, with over 3 years of development and testing by its expert engineers who spent 1.7 million engineering hours and 30,000 hours of testing using 90 test rigs and over 100 test trucks to ensure the superior quality of Croner.
"Our goal is to build the truck that the world needs today, and in doing this successfully for Croner, we've also taken into consideration the feedback and experience that we've received since the introduction of our heavy-duty Quester truck range and incorporate it into the design and built of the all-new Croner. I am confident that Croner will bring our customers the efficiency and success they want, in any application," added Karlsson.
Going the extra mile…
"UD Trucks has engineered Croner to help customers do well through the simple concept of saving time. UD Trucks believes that by engineering a robust and versatile truck, vehicle downtime can be greatly minimized, leading to more business efficiency and productivity for customers," said Toshihiko Odawara, Vice President, Product Management, UD Trucks.
As a result, the all-new Croner range is one of UD Trucks' most fuel-efficient trucks ever. It combines the new GHE engine series, new automatic transmission and a new and more aerodynamic cab design allowing the Croner to reduce the coefficient of drag (CD), thus improves fuel efficiency of the truck. Automatic transmission is available for all models of Croner, providing ease of drive, safety and less strenuous driving experience especially for long-haul drivers.
Croner comes in two gross vehicle weight (GVW) models that will be available in Malaysia and they are LKE and PKE. The vehicles' wheelbase variants offer a wide range of configurations to suit specific demands of various industries.
A full air braking system (including anti-lock braking system, ABS) with reliable S-cam drum brakes is offered on all variants, delivering safety and increased reliability of the Croner. The ABS system used in UD trucks is equipped with Electronic Brake Distribution (EBD), which helps avoid over braking of the rear axle and limit the brake pressure based on the wheel. Additionally, the air suspension on PKE model is available as an option to protect customers' cargo especially when travelling on rough road conditions.
Odawara also pointed out, "Safety is a very important aspect to UD Trucks, and as such, the all-new Croner is equipped with superior braking and handling features to keep drivers and fleets in prime condition. Designed with good level of passive safety in the event of an accident, the reinforced cabin also ensures safety and extra durability to the driver even under rough road conditions."
"The all-new Croner not only enhance safety for the driver but also for other on-the-road users, as it is equipped with Front Underrun Protection (FUP) that prevents passenger cars from being wedged under the truck in the event of a frontal collision," he added.
Extra Mile Support Services…
"Going the Extra Mile" is the brand promise of UD Trucks with a focus on fuel efficiency, uptime, reliability and drivability, while meeting today's high standards for safety and environment, allowing UD Trucks to provide customers with the best products and services in the market to meet their business needs.
"With an extensive network of 43 service centers and dealerships throughout Malaysia, TCIE will continue to play a major role in providing key support to UD Trucks and customers. TCIE and UD Trucks have shared a unique and solid partnership in building the landscape of Malaysia's commercial vehicle industry, and the launch of Croner today further reinforces this relationship. We certainly look forward to a continued growth together," commented Tan.
Customers who purchase UD Trucks will also be supported by UD Extra Mile Support services which includes UD Genuine Service and Parts, UD Driver Training and UD Trust Service Agreements for customers.
The all-new Croner comes factory-fitted with UD Trucks' own remote monitoring system – UD Telematics. This system keeps UD customers updated on their fleet in real-time format. UD Telematics provides customers with insights on their fleet, location tracking, fuel reports and helps customers keep track of the vehicle health that includes service reminders, remote diagnostics, and quick break-down assistance. This will lead to less downtime for the fleet, improves fuel efficiency, reduce costs and boost business productivity.
In conjunction with the launch, TCIE will be offering attractive rebates of RM10,000 for every booking of the all-new Croner signed from now until August 31, 2017. In addition, customers who purchase Croner can also enjoy full 100% financing for their purchases. This financing feature is valid until December 31, 2017 or while stocks last and is subject to terms and conditions.
For more information on TCIE & UD Trucks, call 03-61899832.