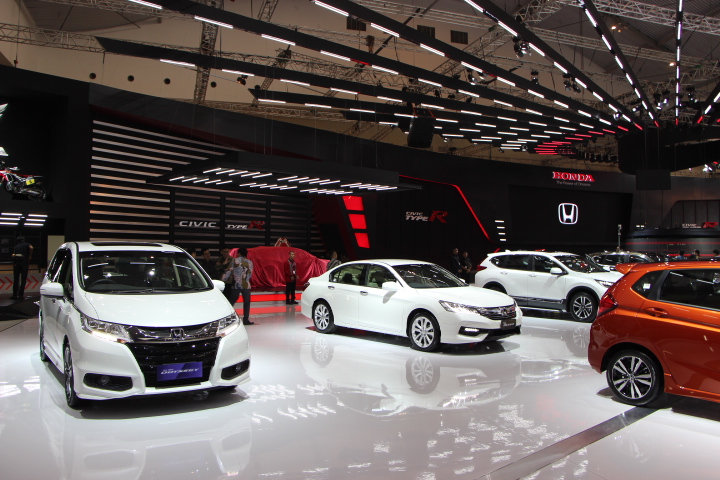 Unlike the Bangkok International Motor Show or BIMS, this is only my second time at the Gaikindo Indonesia International Auto Show, or GIIAS for short. I have to say that the show itself seems to have improved by leaps and bounds from the last time I visited, especially insofar as the infrastructure is concerned.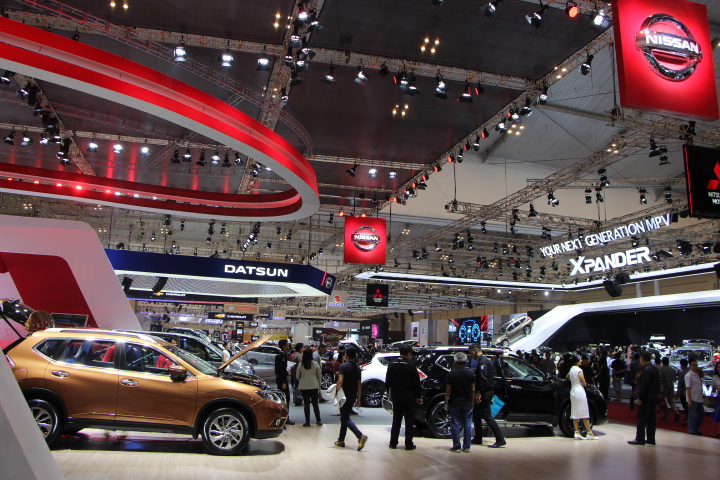 It's still not as big as BIMS, and judging from the visitor attendance this year, they are going to have to find a bigger location very soon. The crowd that thronged the ICE convention centre was quite unbelievable actually, as visitors shuffled around trying to get a look and take the best shot possible of the numerous vehicles on display.
Speaking of which, here are some that caught our attention!
HONDA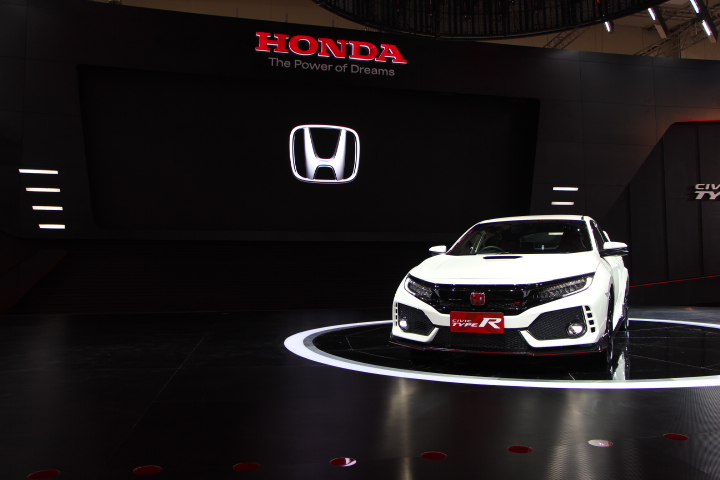 Needless to say the all-new 5th generation Honda Civic Type-R was the the major crowd-puller of GIIAS this year.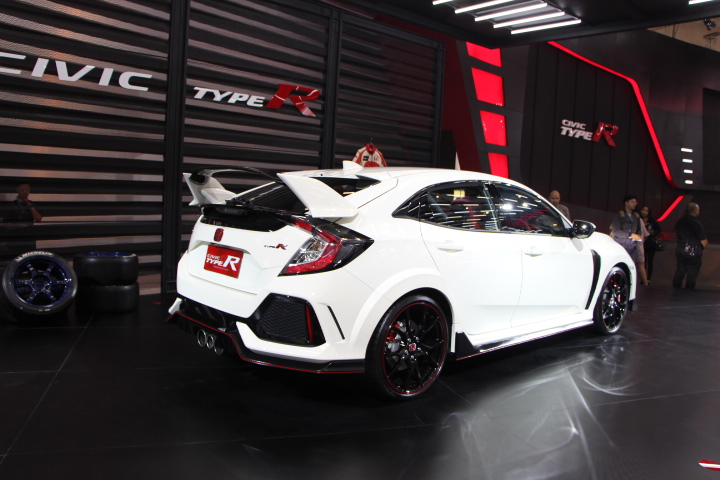 So big a pull in fact, that we heard that all 50 units brought into the country had been sold even before the show could begin! Check out our exclusive interview with Hideki Kakinuma from Honda R&D Japan, who was directly responsible for this 5th generation Civic Type-R here.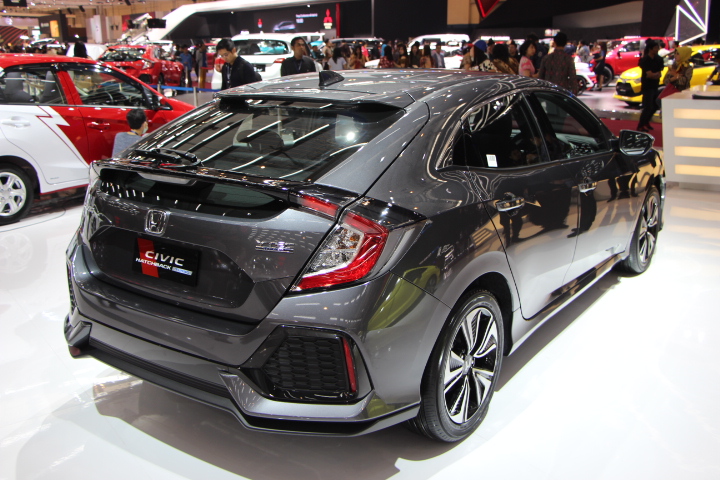 But there were other cars at the Honda pavilion which were also getting a lot of eyeball action, like the Civic Hatchback (above)…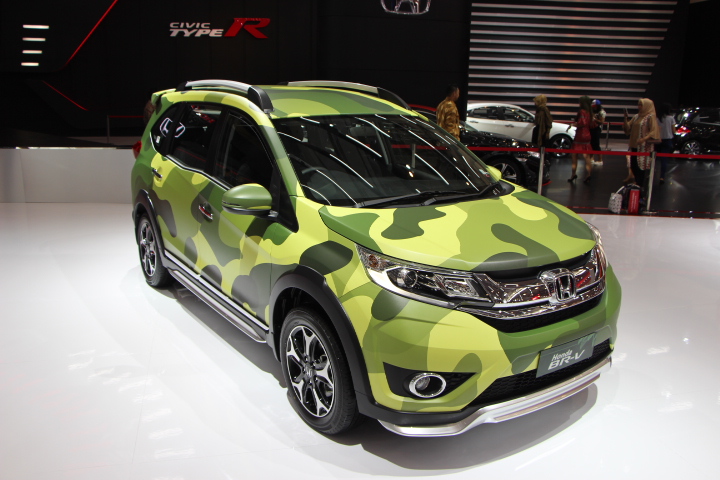 …as well as this curiously wrapped BR-V (above), in full 'urban camo' guise! And although we don't get it here, this Mobilio RS (below) was looking resplendent as well…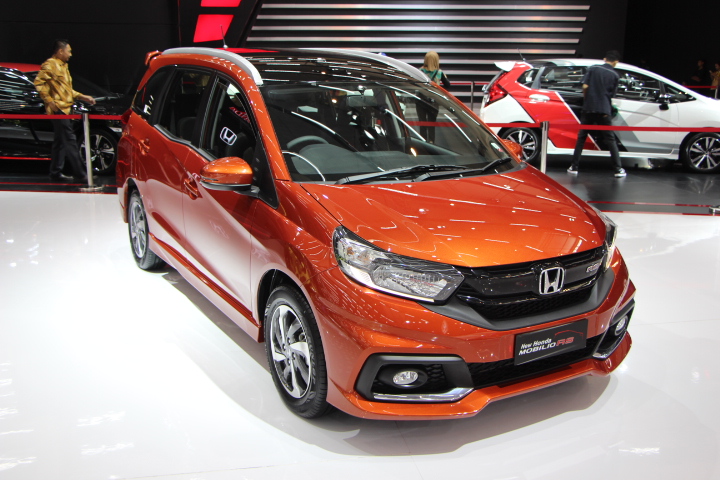 MITSUBISHI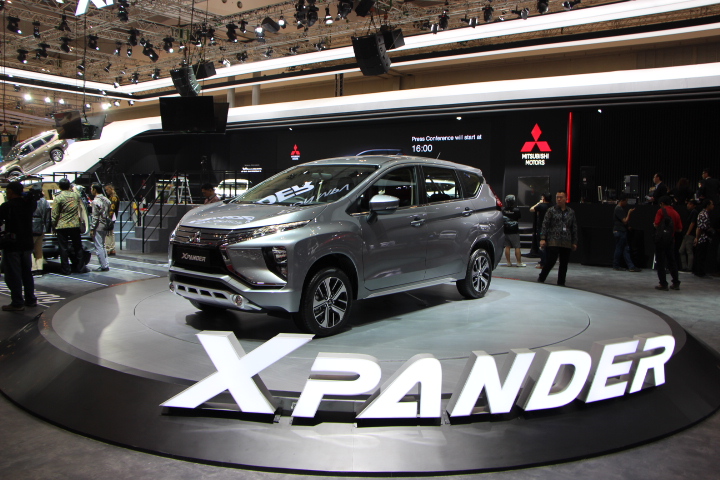 One of the highlights of GIIAS was the local introduction of the new MPSUV from Mitsubishi called the X-Pander, yes, I chuckled at the name too…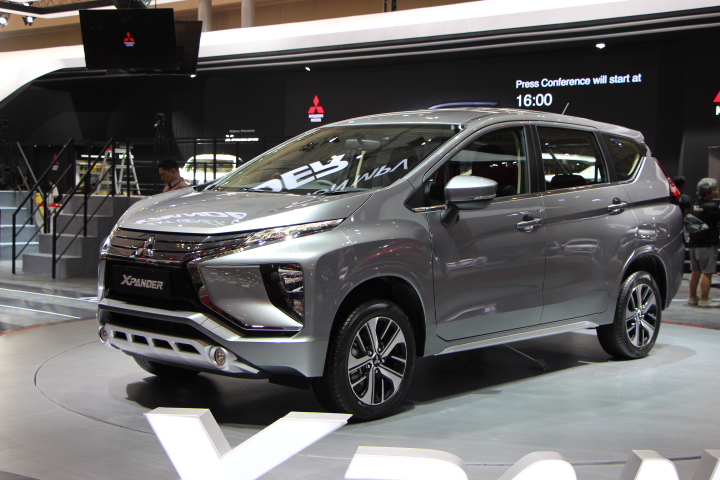 If you're wondering about the acronym, it's only because I can't decide if it looks more like an MPV or an SUV, so I combined them both…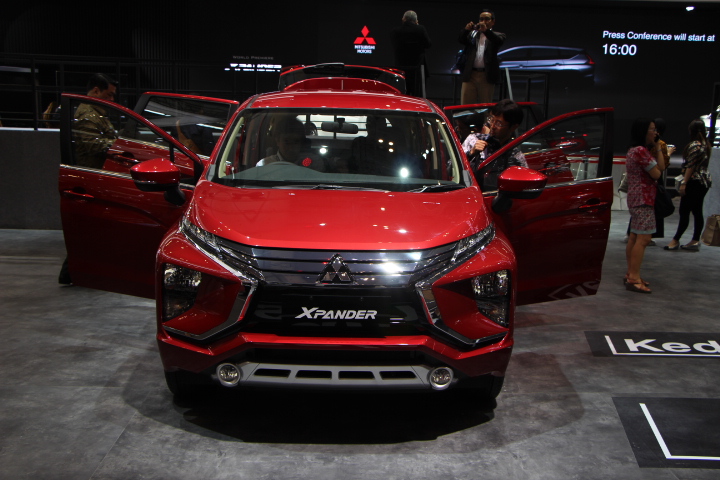 I'm leaning more to the SUV side because if it were an MPV, I'd reckon sliding-doors would be in order, although it can seat seven…
LEXUS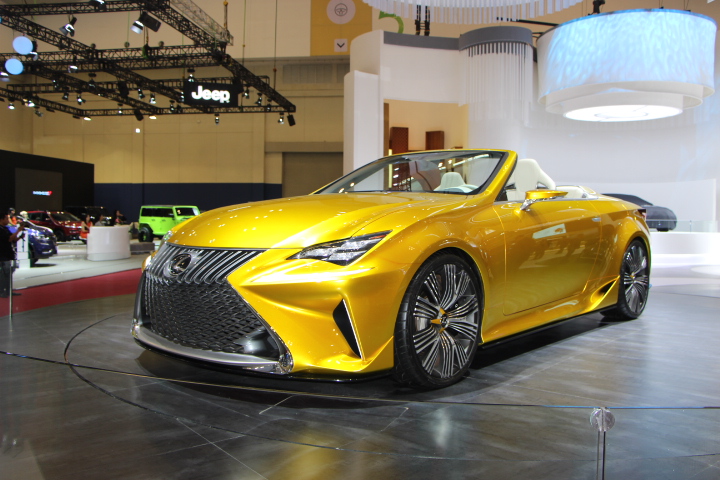 It was really hard to miss this Lexus LF-C2, if only because it was painted a crazy shade of bright gold!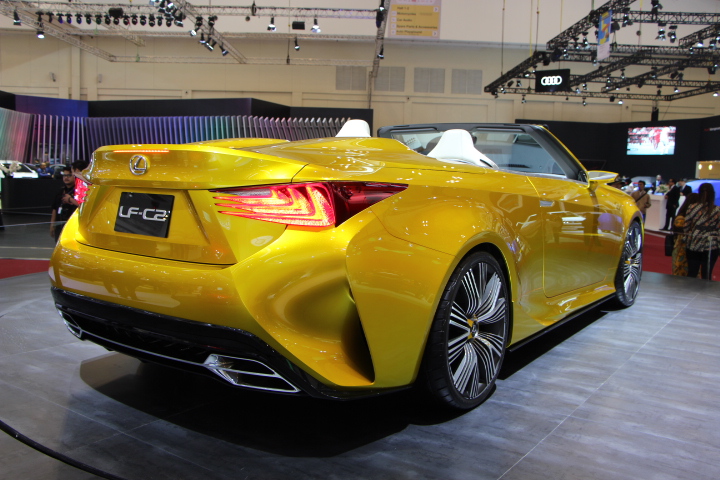 With its absolutely massive front grille and equally massive alloy wheels, it was probably the most 'bling' car of GIIAS…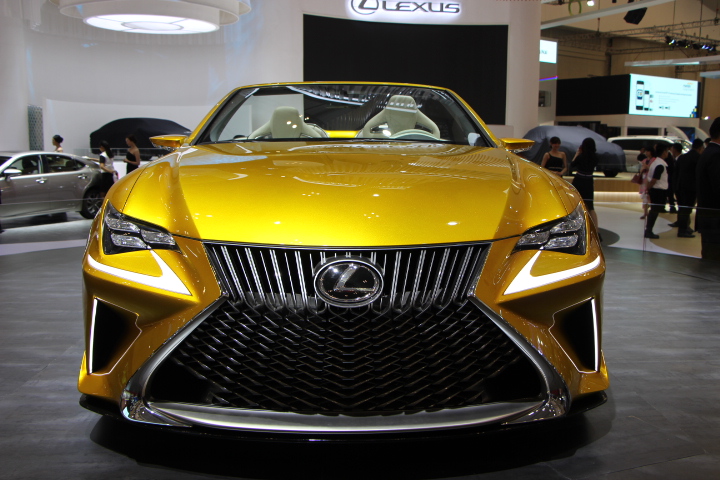 All is forgiven though…. because it's a convertible. And it's a Lexus. 'Nuff said.
SUZUKI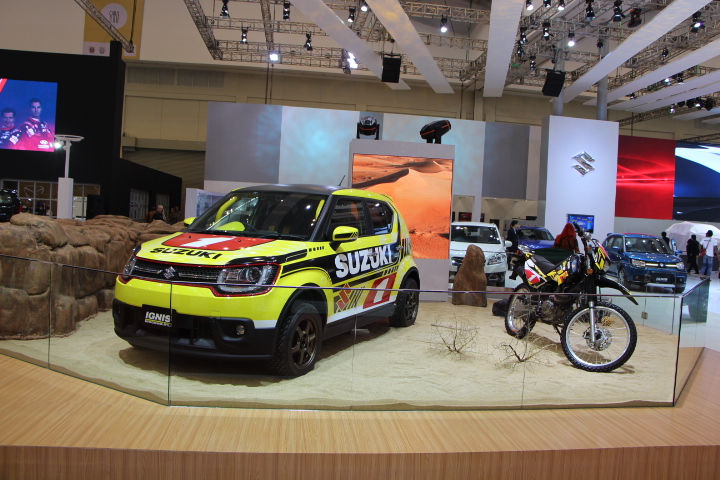 What a shame that Suzuki are no longer represented in M'sia, because they had an excellent display at GIIAS…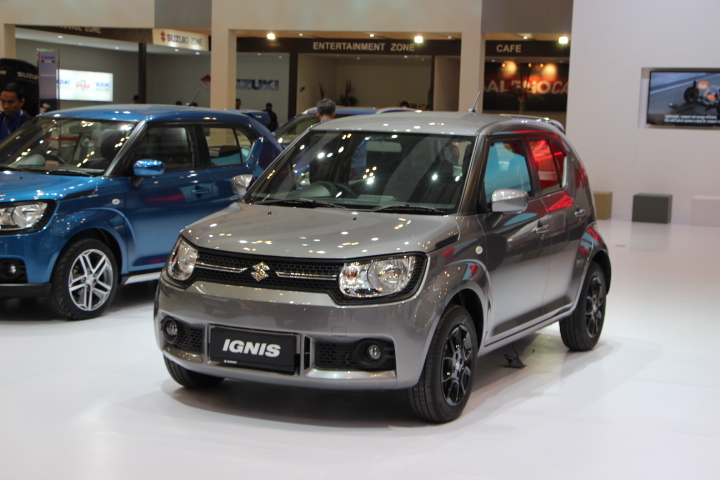 Taking advantage of their global car/bike coexistence, Suzuki displayed their popular Ignis hot-hatch (above), albeit also in various guises, for their 'Urban Concept' theme… this one below being the 'zombie apocalypse' version of course…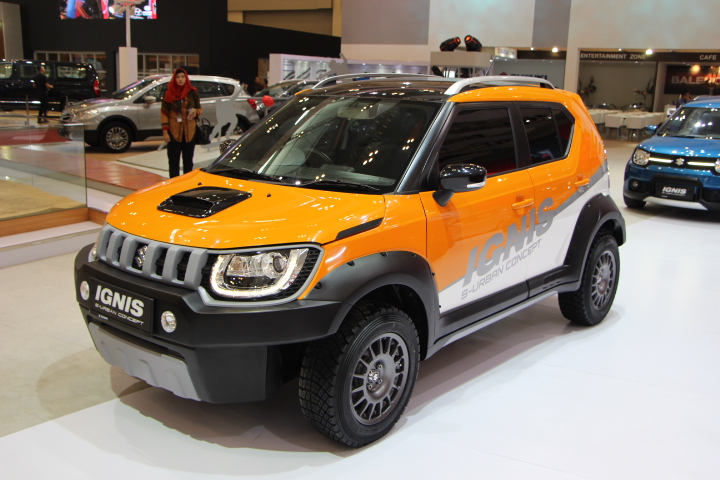 DAIHATSU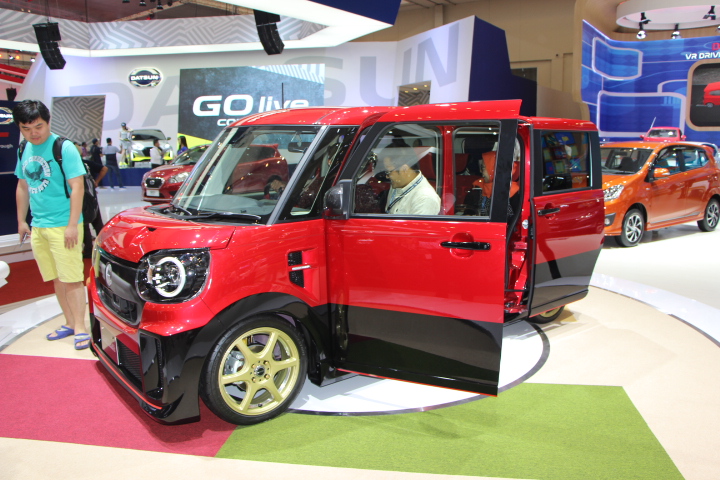 Apart from the oddly named DNF-Concept, Daihatsu also displayed the MOVE CanBus concept.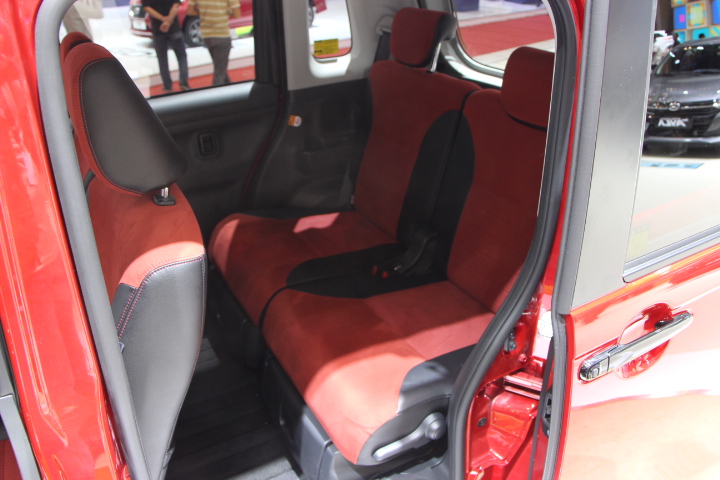 A small people mover with rear sliding doors, it's about as close to a box-on-wheels as a car can get, albeit with clever use of interior space…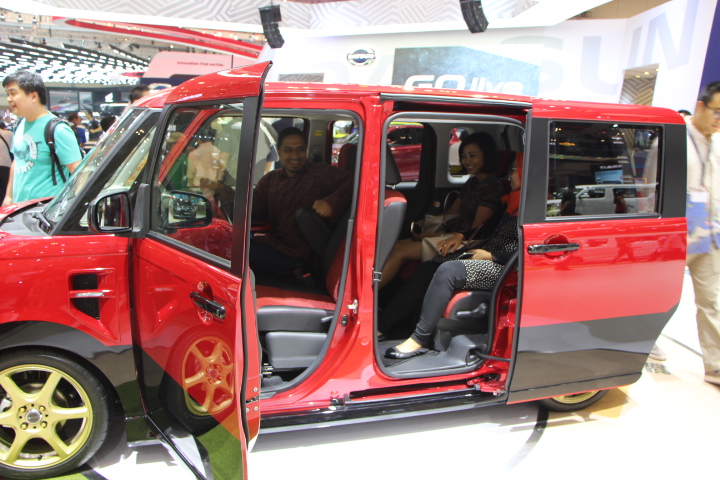 As expected the rear seats fold flat for added cargo room when it's just two-up driving. From the photo above, despite its diminutive size, you can see the amount of legroom in the back.
MERCEDES-BENZ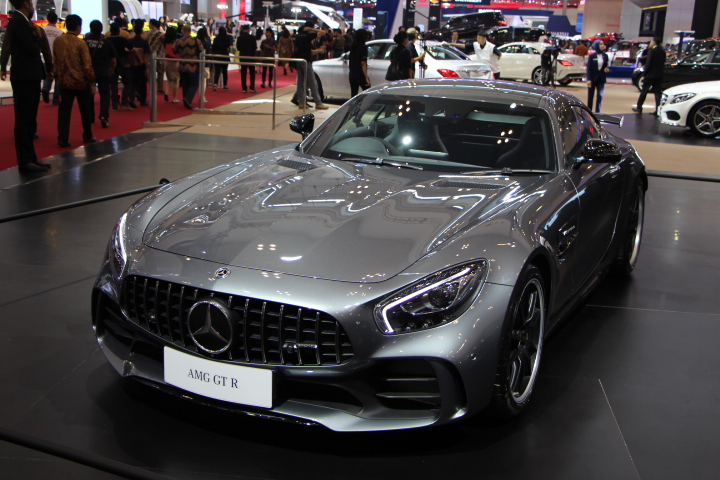 Looking exactly like a pavillion from a motorshow in Europe, Mercedes-Benz showcased the drool-worthy AMG GT R in all its glory.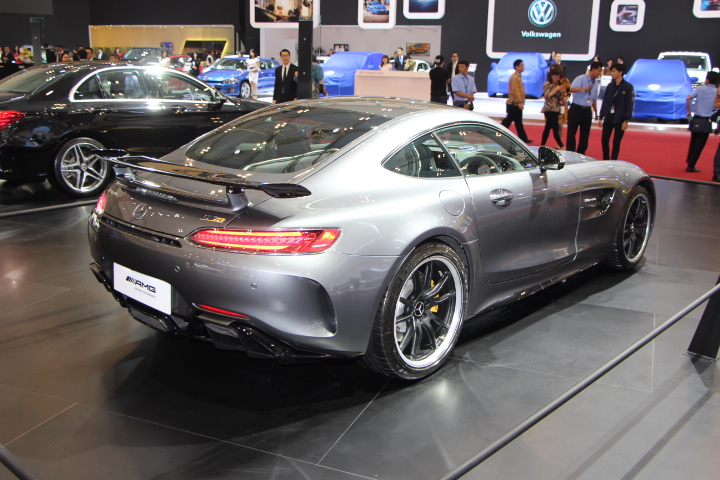 Part of its 'Dreamcar' Garage which we had a go at sometime ago, it really does exude a presence all its own. Click here to check it out further, as well as its other stable-mates…
And the shocker of the day…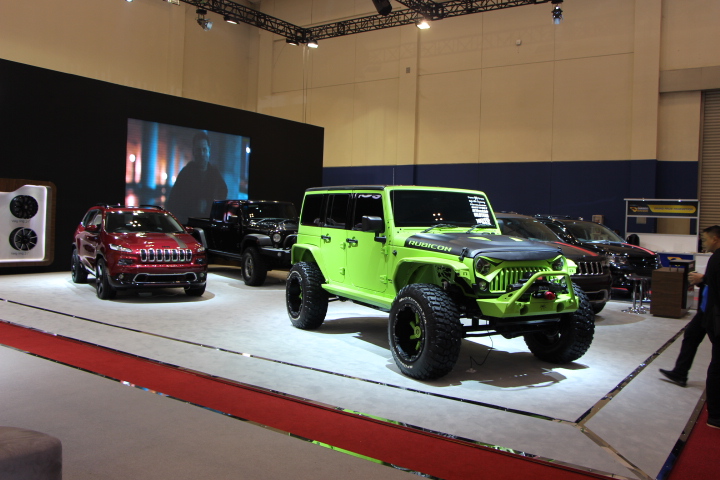 It was quite a surprise to stumble on this stand at GIIAS, seeing as how I didn't see a single Jeep on the road in Jakarta even once! And going by this report we posted recently, the next time we see this brand, it might be Chinese owned…
And here's the best of the rest from GIIAS 2017!
GIIAS 2017 Photo Gallery…