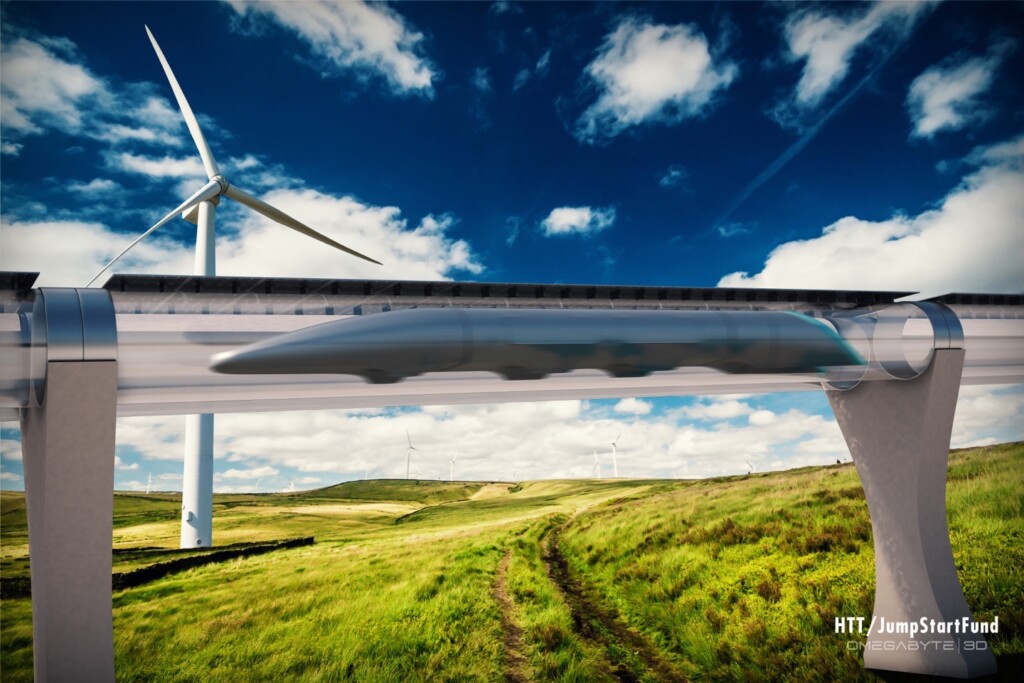 ADVERTISEMENT
Hyperloop Transportation Technologies (HTT) one of the players gunning to bring the first Hyperloop transportation to the masses has signed an agreement with the South Korean government. The Government's Department of technological innovation and infrastructure, the Korea Institute of Civil Engineering and Building Technology (KICT), as well as with the country's top engineering research school, Hanyang University were part of the signatories. 
The Korean Government aims to utilise high-speed tube travel and make it a reality in their country to propel it into the future. Hyperloop Transportation Technologies were the ones selected to lead that effort to design and build the Hyperloop.
Details of the agreements include:
Licensing and research development of vacuum state tube infrastructure technologies and a safety management platform.
A full-scale test bed for the Hyperloop.
The licensing and development of tube technology, including welding, construction or maintenance with Korean steel and construction companies.
The co-development of safety standards and regulations for the Hyperloop system and licensing HTT technologies such as HTT's levitation and propulsion technology, battery and energy management technology, as well as passenger experience to KICT in the Republic of Korea.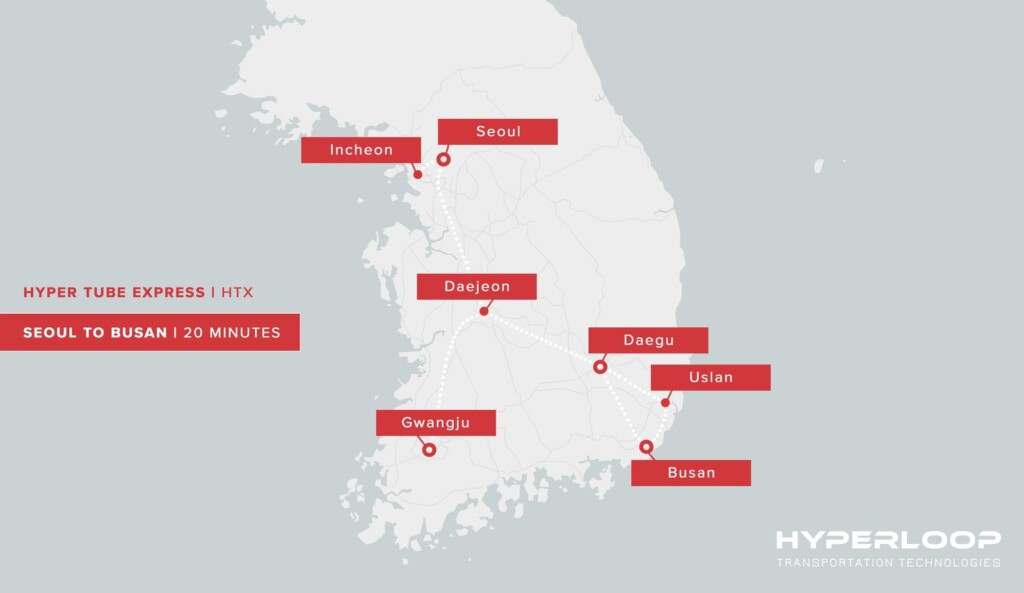 "We were the first company working to make the Hyperloop a reality, and seeing governments like South Korea taking steps on implementing these systems are great milestones," said Dirk Ahlborn, CEO of Hyperloop Transportation Technologies "As a technology firm, we are making our developments available to all parties interested in implementing this technology through our licensing program and ensuring there is a worldwide interchangeable standard."
"Tube travel changes the way people live and move, it has the opportunity to unite people," said Tai Sik Lee, KICT President. "The Republic of Korea continues its tradition of technological advancement and innovation by bringing this technology to life, the government has allocated the necessary resources, we finalized our preliminary research and now are getting ready to implement."
"As the first mover to develop the Hyperloop technology, it is now becoming crucial for us to focus on standardisation for our new and growing industry," said Bibop Gresta, HTT Chairman. "After more than three years of development, we're able to collaborate directly with governments and consortiums to create standards around the world."
If Hyperloop existed a couple of years ago in South Korea, I am sure "Train to Busan" would take on a really different approach.