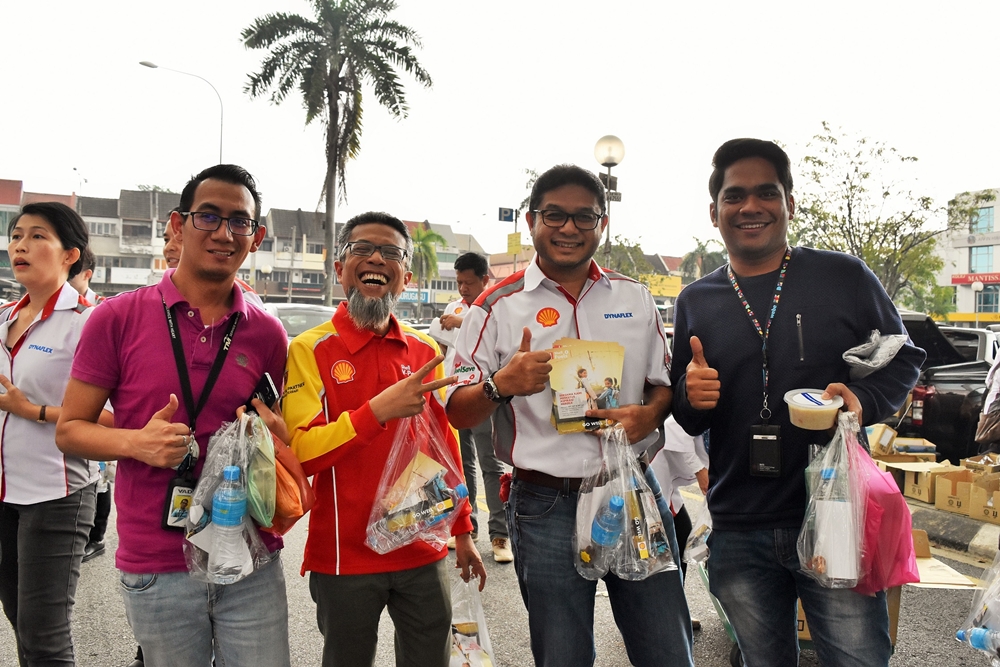 ADVERTISEMENT
The festive period is fast approaching and for many, the 'balik kampung' journey is a time of celebration, self-reflection and appreciation. Shell Malaysia is inviting Malaysians to make a difference in the lives of underprivileged children in conjunction with the coming Hari Raya Aidilfitri festivities.
Shell will donate RM0.01 for every litre of fuel pumped on 22, 23 and 24 June (Thursday, Friday and Saturday) at any Shell station nationwide.
The Shell Raya Charity Campaign 2017 charity drive will see funds channelled to 5 selected charitable organisations across the country. Contributions raised will benefit children under the care of MyKasih Foundation (Kuala Lumpur & Sabah), BOLD Association for Children with Special Needs (Penang), Pertubuhan Perkhidmatan Intervensi Awal (Johor Bahru), Kelab Balkis (Kelantan), dan Yayasan Kemajuan Insan Sarawak (Sarawak). The money will be used to support development programmes that will make it possible for children in need to learn and develop new skills.
Shairan Huzani Husain, Managing Director of Shell Malaysia Trading Sdn Bhd and Shell Timur Sdn Bhd shares the inspiration behind the annual campaign, "At Shell our mission is to make life journeys better for all Malaysians. We want to leave a positive impact in the communities where we operate. We recognise one of the key areas requiring immediate attention is children with needs, therefore we want to enhance the support programmes currently available to these children through our giving. We hope this will inspire others to give back to the community too."
The Shell Raya Charity Campaign focuses on capacity building for the underprivileged children since its inception 2 years ago. Now in its 3rd year, and thanks to the kindness and generosity of Malaysian motorists, donations to charitable organisations has enabled these organisations to provide additional educational programmes, renovate facilities, and upgrade office equipment.
"We want to encourage, empower and help build the future of underprivileged children. To date, the charity drive has allowed us to impact over 4,500 underprivileged children's lives and this is only possible with the support of fellow Malaysian motorists. This year, we invite all Malaysians to join us again in making this initiative bigger and better. We hope that the simple act of filling up your tank will make your travel home more meaningful and encourage you to share this charity drive with your family and friends," added Shairan.
For more details, visit www.shell.com.my/rayacsr