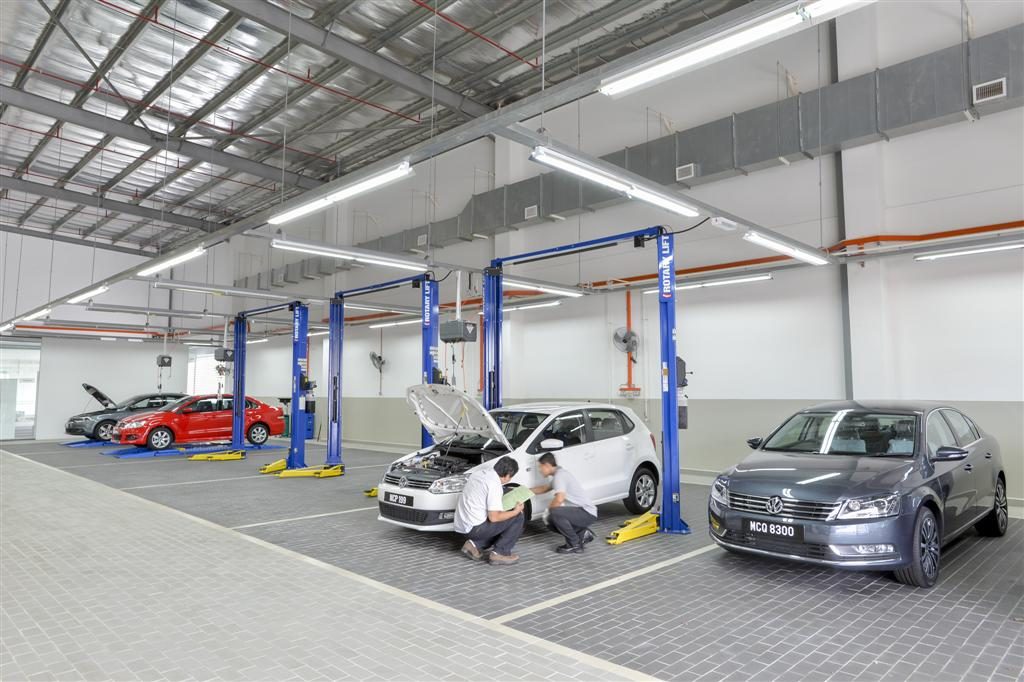 Volkswagen has recently opened its sole authorized service centre in Kota Kinabalu, Sabah. This service centre is operated by Kota Bumi Sdn Bhd.
Part of Volkswagen's commitment to further enhance the overall ownership experience of its customers in Sabah, the service centre is equipped with a total of 3 service bays and a team of experienced and certified technicians dedicated to deliver quality aftersales service.
Volkswagen Kota Kinabalu is also the only service centre in the state where both new and current Volkswagen owners will be able to also make warranty claims and queries. All servicing and repairs should only be carried out at Volkswagen approved dealers, in this case Kota Bumi, for the customer to enjoy Volkswagen's 5-year warranty benefit.
In conjunction with its launch, the service centre is now offering a free diagnostic check for all Volkswagen vehicles, 20% discount on labour charges for servicing and an additional 3.5% discount off spare parts. The promotion is valid from now till 30 November 2016.
The Volkswagen Kota Kinabalu service centre is located at Lot 162, Lok Kawi Industrial Estate,KM18, LokKawi, 88820 Kota Kinabalu. It operates every Monday to Saturday, from 8am to 5.30pm.
For more information, please visit www.volkswagen.com.my