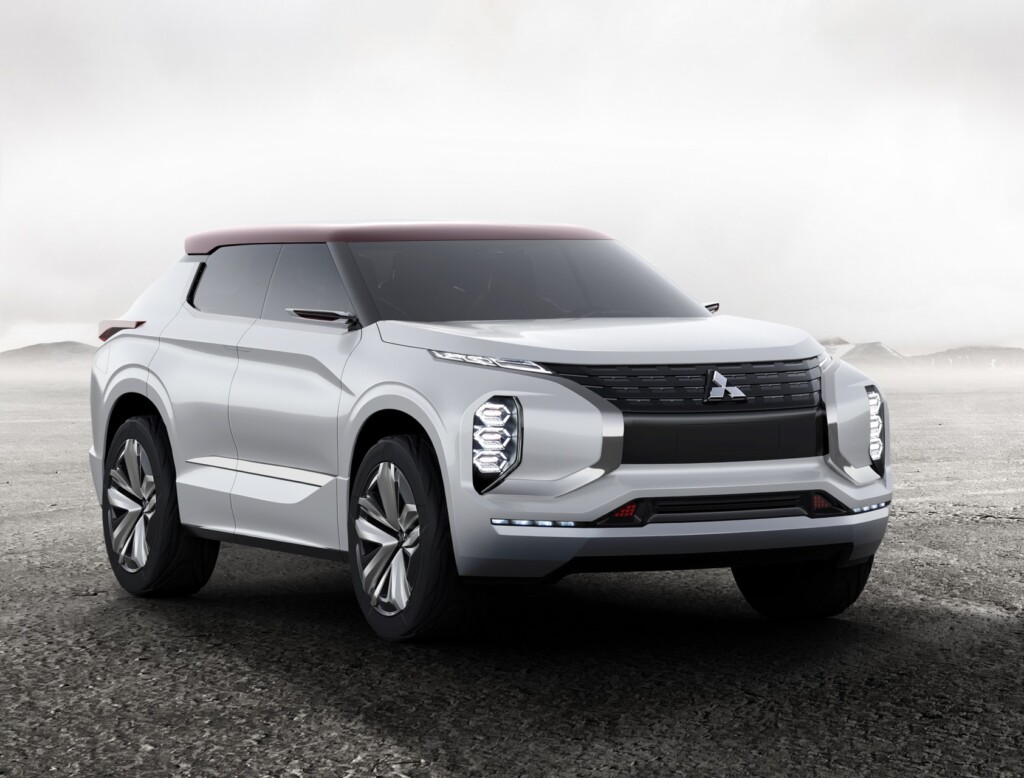 ADVERTISEMENT
At the upcoming 2016 Paris Motor Show, Mitsubishi will debut the GT-PHEV Concept, powered by the company's own advanced plug-in hybrid EV (PHEV) system using triple motors.
The Mitsubishi GT-PHEV Concept is a high-end next-generation SUV that easily takes many road surface conditions in its stride. Featuring Mitsubishi's latest design language together with Mitsubishi's advanced and proprietary electric and all-wheel control technologies, the Mitsubishi GT-PHEV Concept empowers drivers to pilot their car with confidence under a wide range of driving conditions.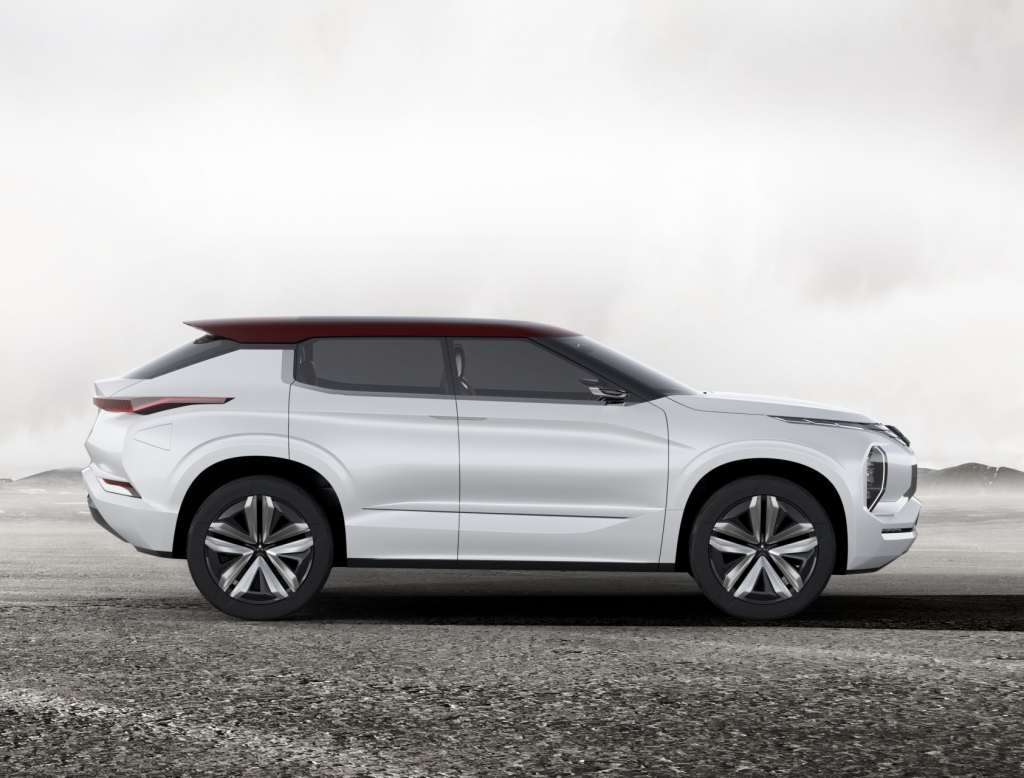 In terms of its overall design, the Mitsubishi GT-PHEV Concept projects the image of a "ground tourer" – a car made for cruising across a vast land. The SUV employs Mitsubishi's Dynamic Shield front design concept that portrays the front end's function of protecting both people and the car. From the side, the Mitsubishi GT-PHEV Concept uses horizontal lines to convey its high-end SUV styling and vehicle stability. With a muscularity and intensity that gives the impression it has been carved from a single ingot of steel, the body is clothed in classy styling.
Inside, the Mitsubishi GT-PHEV Concept uses a horizontal dashboard that creates a spacious ambiance. Together with an instrument panel with a high center console, the cockpit-like interior wraps around its occupants, providing a sense of solace and security. There's a generous use of Burgundy genuine leather trim, colour coordinated with the exterior roof colour to create a classy and comfortable interior space.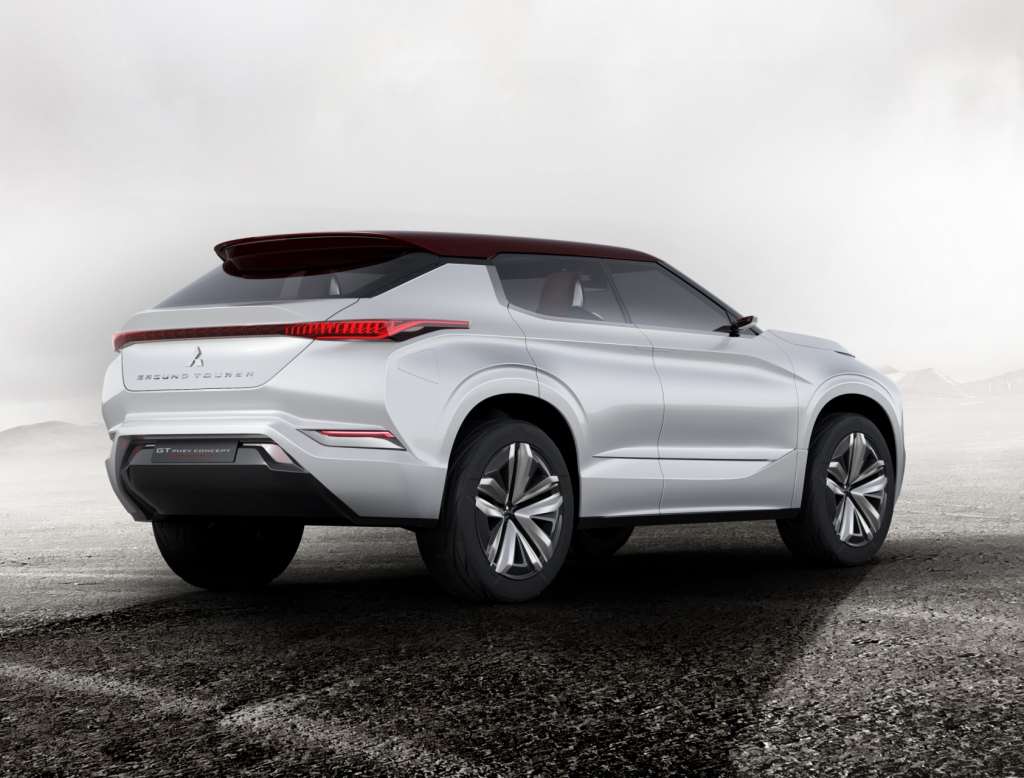 The Mitsubishi GT-PHEV Concept is powered by Mitsubishi's triple-motor PHEV system comprises a next-generation high-capacity drive battery package; 3 high-output and high-efficiency motors; and an engine designed especially for the PHEV system featuring improved electricity generation performance and motive performance.
This combination delivers a punchy performance and makes for an electric-only driving range of 120 km and a combined hybrid cruising range of over 1,200 km. The triple-motor powertrain, with one unit at the front and two at the rear, delivers a dramatic improvement in the performance of its 4-wheel drive powertrain and Mitsubishi's own Super All Wheel Control (S-AWC) integrated vehicle dynamics control system, brings new levels of handling stability.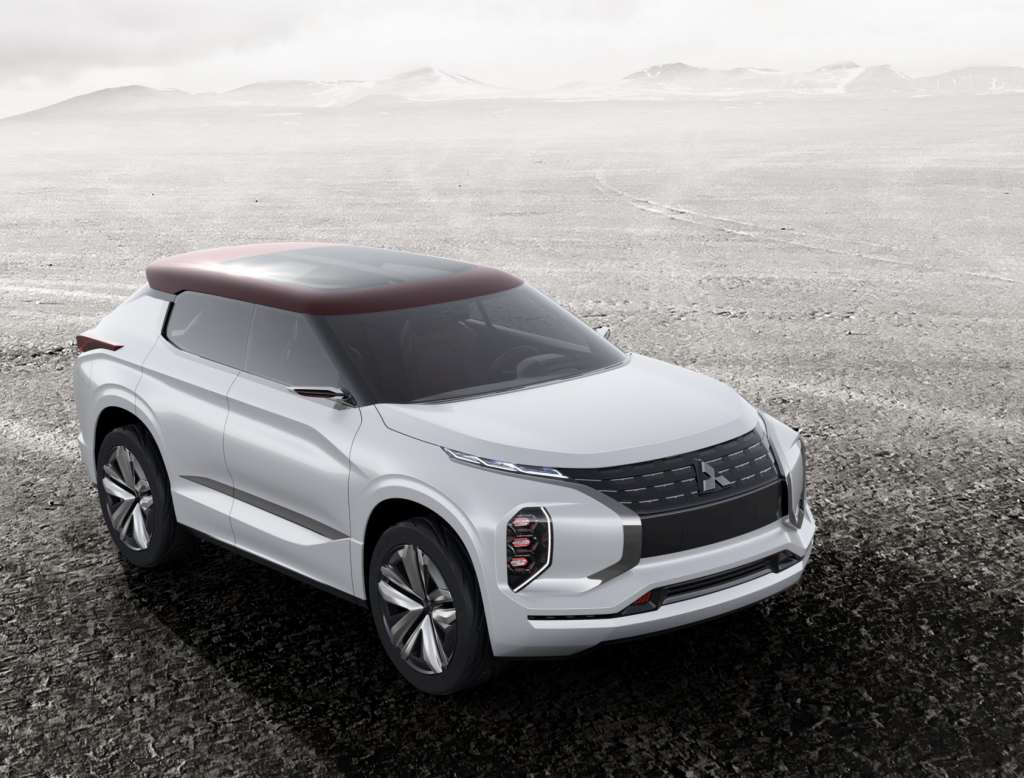 The Mitsubishi GT-PHEV Concept also adopts the latest technology to make full use of its performance and functionality. The technology feeds back to the SUV route information as well as data on weather and road surface conditions in order to closely manage energy consumption such as electricity consumption and fuel economy as well as to provide all-wheel drive control best-suited to many motoring situations.