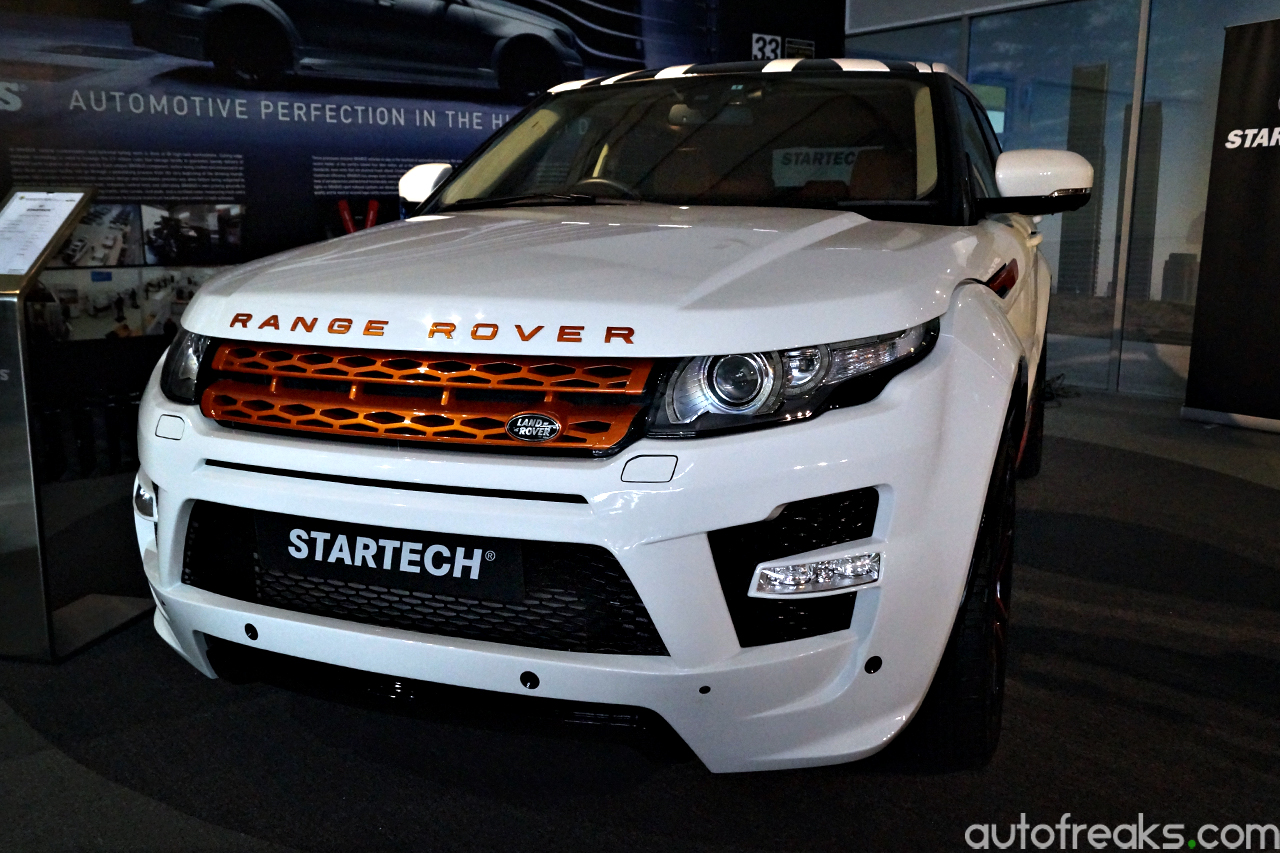 Startech, part of the Brabus Group company has worked their magic on the Range Rover Evoque. The enhanced Evoque made its debut at the Naza Merdeka Auto Fair 2016.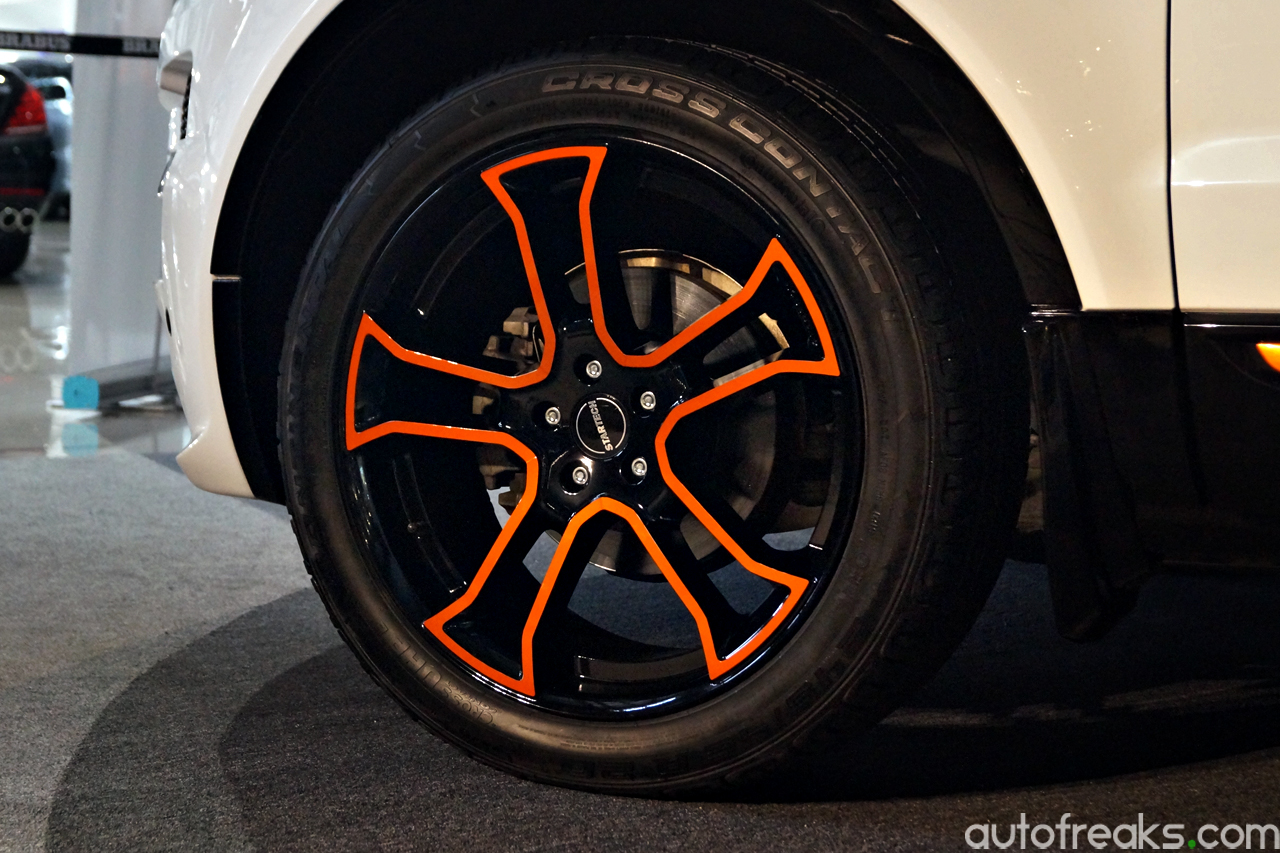 Visually, the Range Rover Evoque by Startech now rides on custom-tailored 21-inch forged Monostar R wheels featuring a five-spoke design with an unusual black-painted wheel spider with polished contours. The wheels are mounted with high performance 265/40R21 Continental Cross Contact rubbers all round. Alternatively, customers can opt for Monostar wheels in 20- or 22-inches.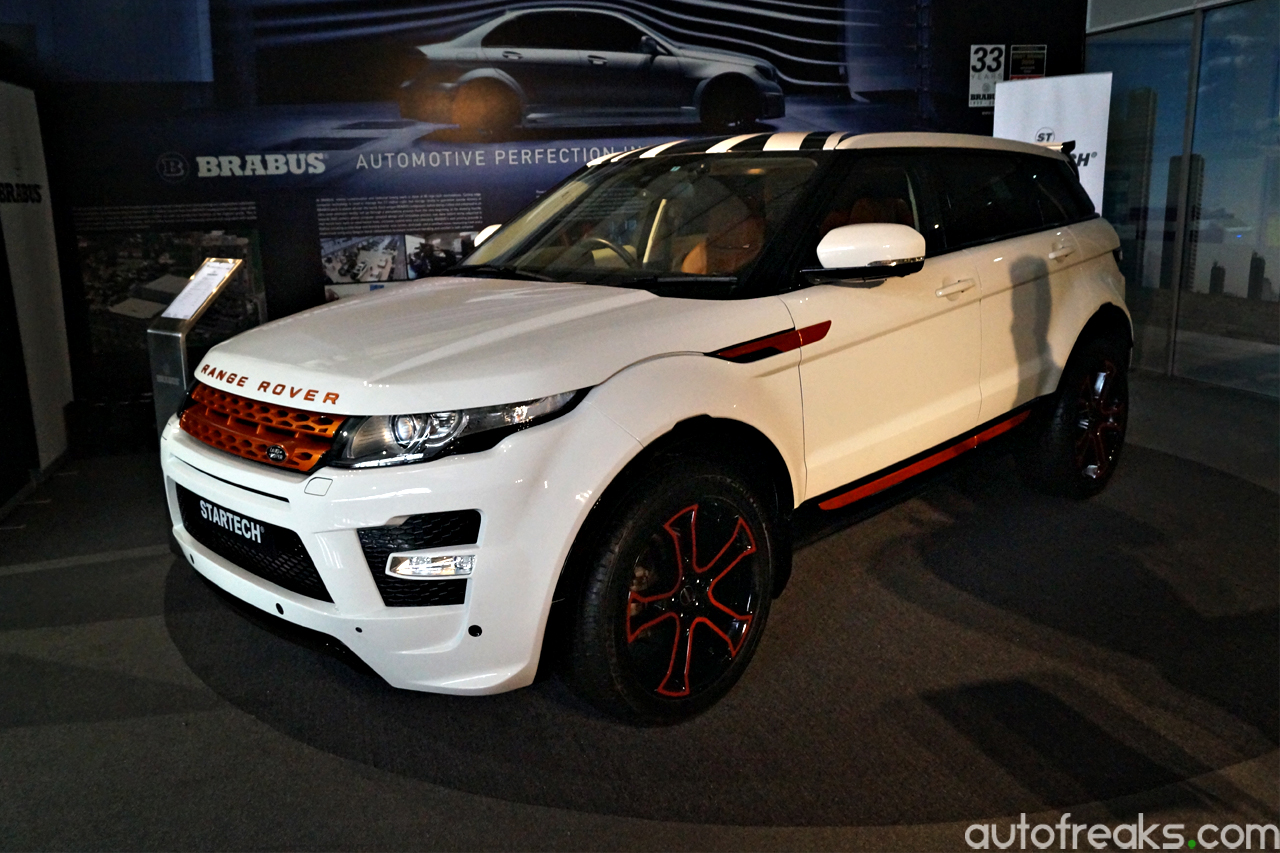 In addition to the new wheels, Startech engineers have fitted their own sport springs to the Evoque, which was specially calibrated to be used with low profile tires and the factory standard shocks. The sport springs are available for all Evoque models, lowering the SUV by some 35 mm, enabling the Evoque to handle better.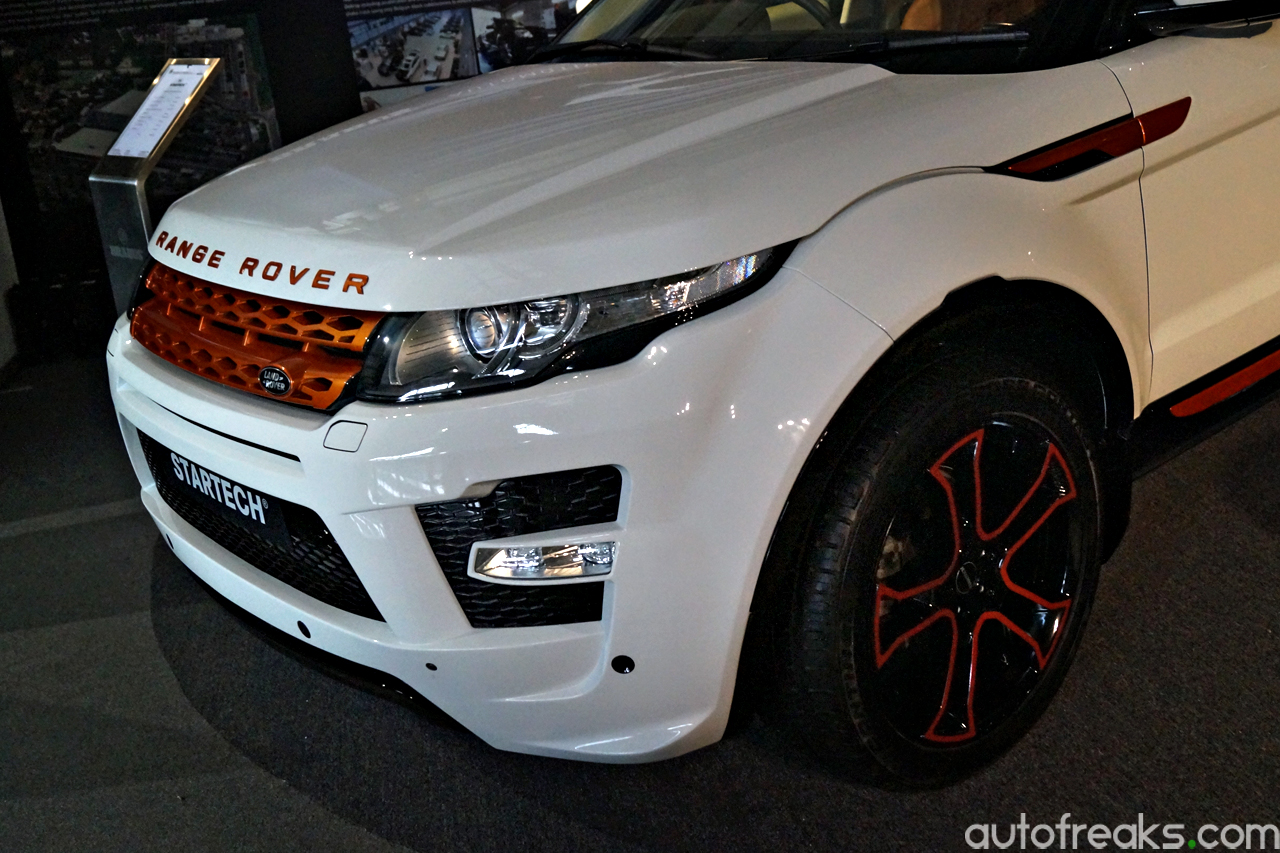 Apart from that, Startech has replaced the standard Evoque's front and rear end. The new front end of the Evoque now gets a more dynamic profile with striking air intakes and a front spoiler that "floats" in the Startech front fascia. Startech says that the design of the front fascia was tuned in a wind-tunnel to reduce lift on the front axle, enabling the Evoque to benefit from better high speed stability.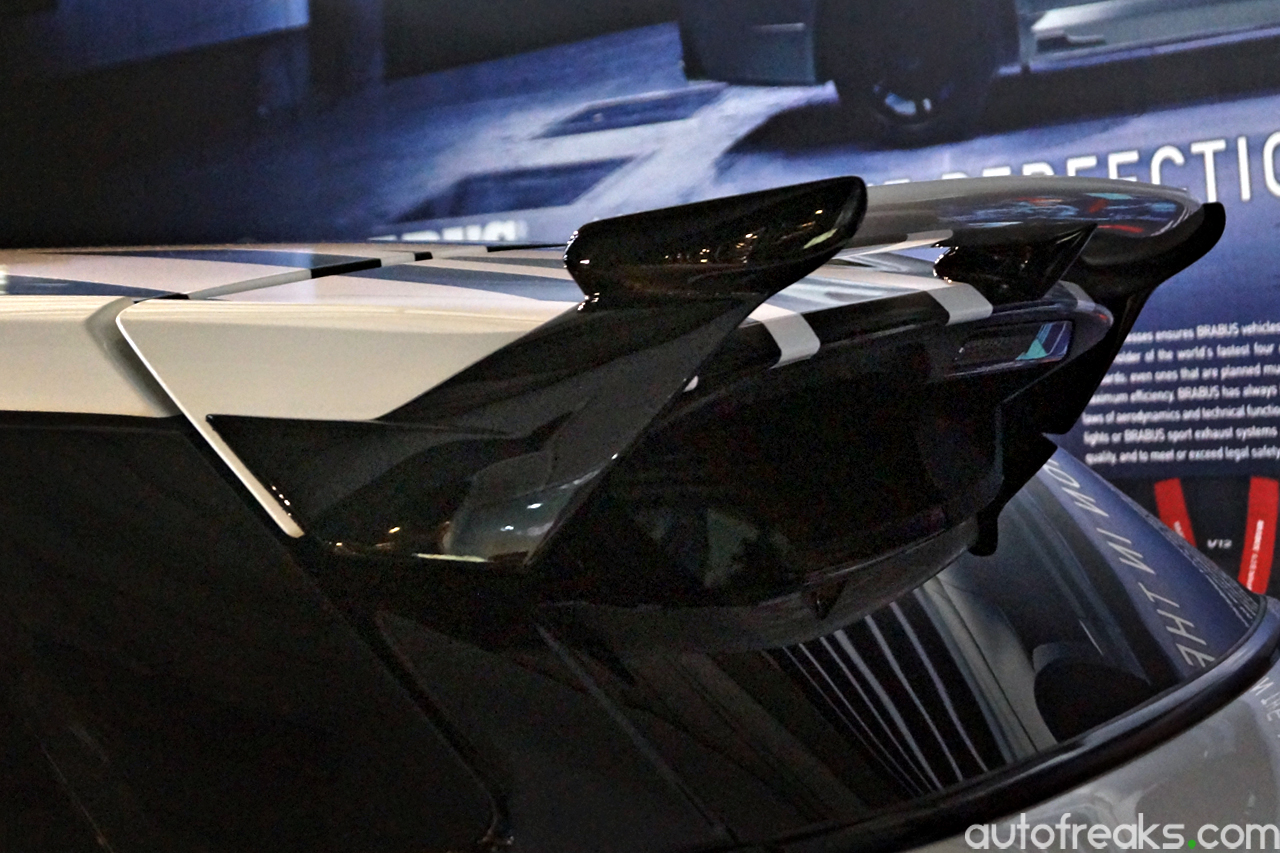 Towards the rear, Startech has given the Evoque a new rear end with an integrated diffuser flanked by a pair of Startech tailpipes, which can be combined with the production muffler of with Startech's own stainless-steel rear muffler. The rear end is further enhanced with a Startech rear wing that minimizes lift on the rear axle at high speeds.
Work on Startech's performance kit is already in the final stages of developments, with tuning kits to follow later on.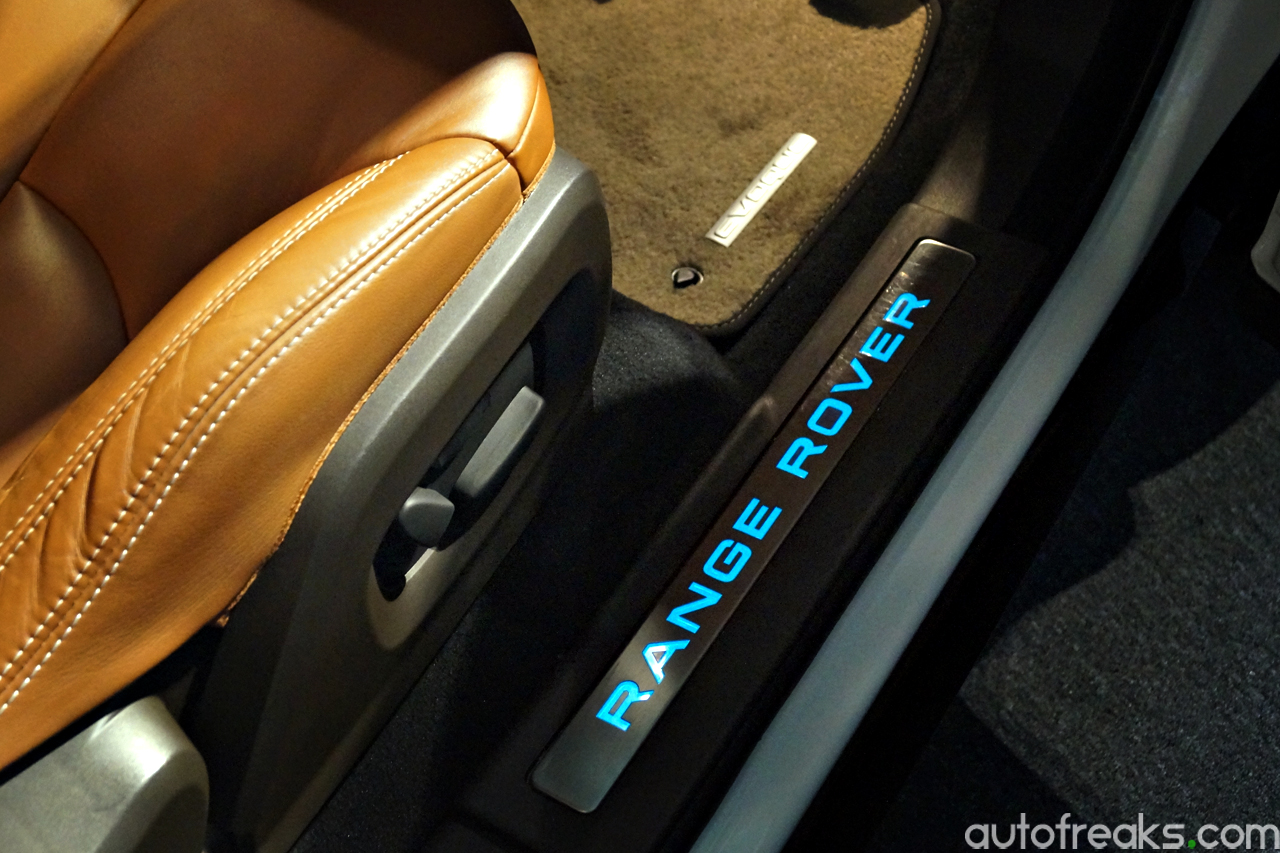 Exterior aside, Startech also accepts request for custom interiors in its upholstery shop. Customers can pick the finest leather and Alcantara to be utilized in the Evoque's luxurious cabin.
Startech price list:
Front bumper – RM12,395.82
Rear bumper – RM15,534.00
Rear spoiler – RM3,846.00
Monostar 20-inch alloy wheels – RM14,463.12 (4 pcs)
Body paint – RM1,950.00
Continental Cross Contact 20-inch – RM5,936.00 (4 pcs)
Exhaust repair – RM130.00
Land Rover logo – RM236.70
Labour – RM2,100.00
Total – RM56,591.64