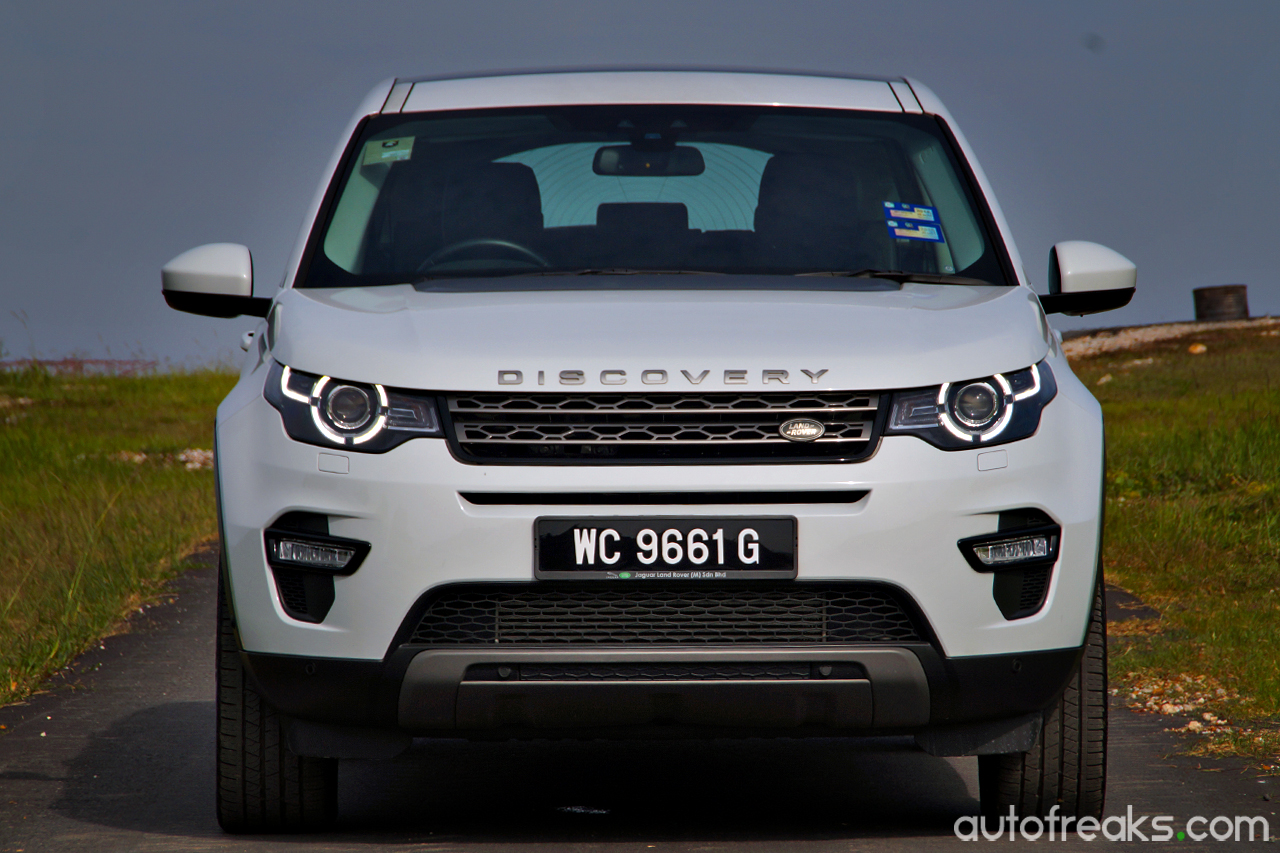 ADVERTISEMENT
The premium compact crossover segment is a saturated one. Almost every other car maker has their eyes on this lucrative, and steadily growing segment. Land Rover is no different, but they have established themselves as one of the early pioneers in the crossover market in the form of the first-generation Range Rover.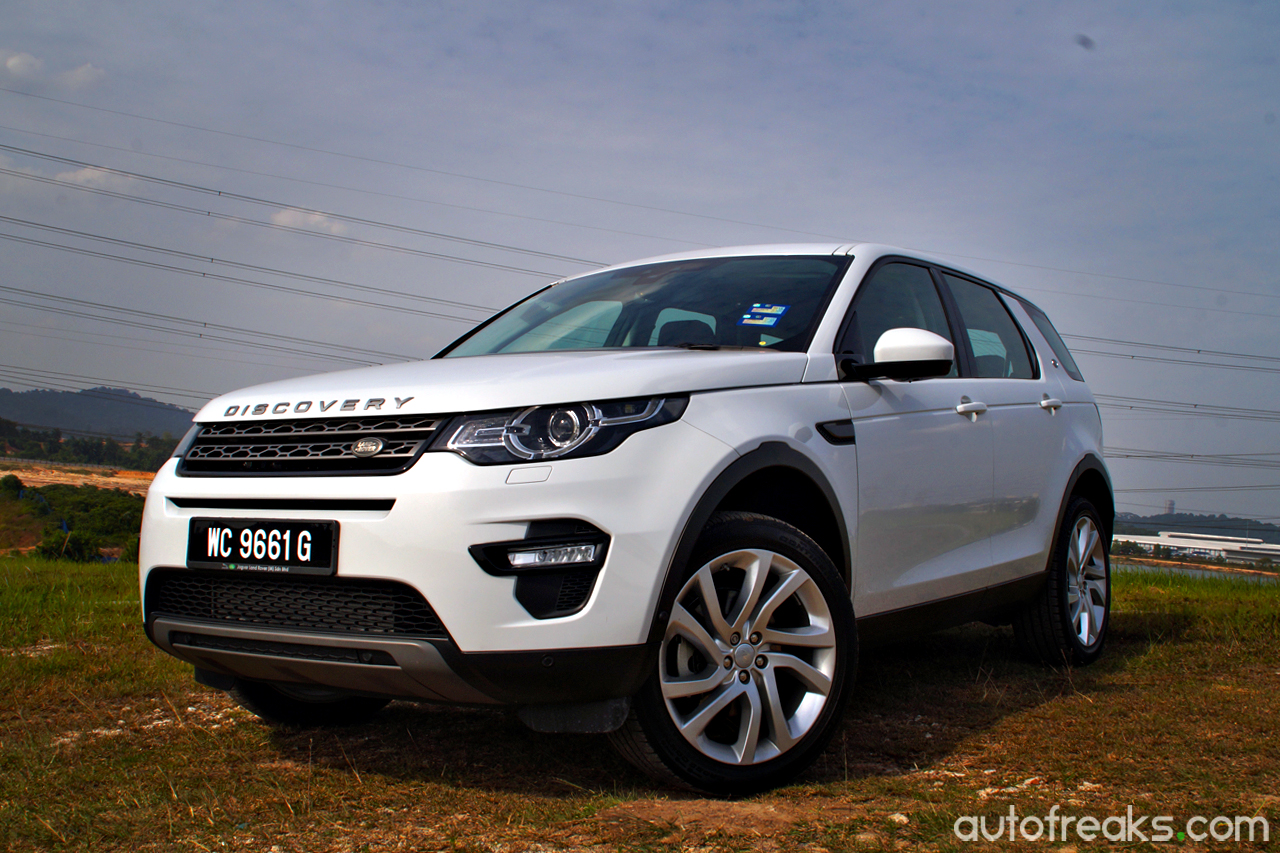 In 2015, the Tata-owned British firm launched the all-new Discovery Sport locally, with prices starting from RM420,000. Our Yulong White sample here is loaded to the seams with options, including the aforementioned body paint, adaptive xenon headlights with LED signature lighting, automatic high beam assist, fixed panoramic sunroof, huge 20-inch 5 split spoke Style 511 alloys, Tyre Pressure Monitoring System, powered driver and passenger seat plus memory with 10 way adjustments, chilled driver and passenger seats, Park Assist and 11 speaker Land Rover audio system, which effectively bumps the price of this review unit up to RM463,481.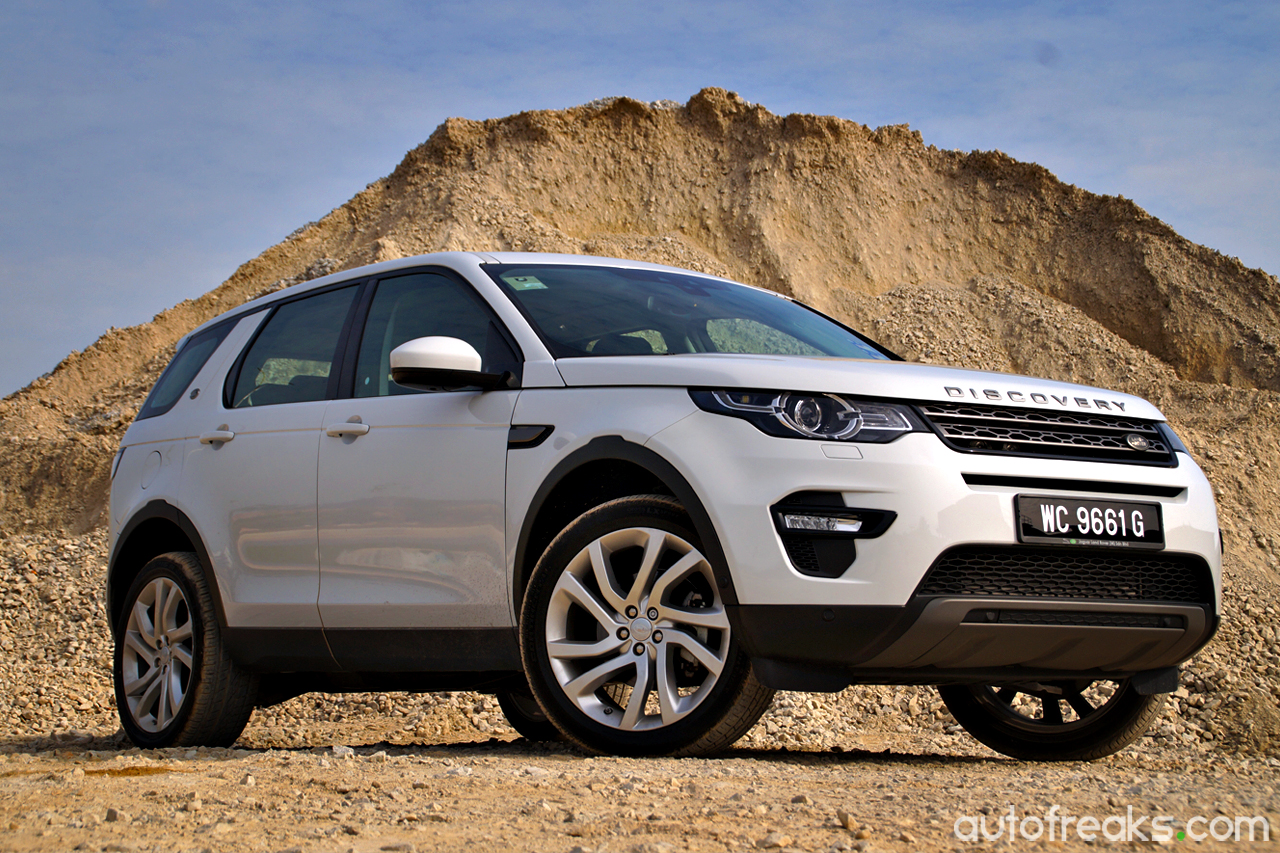 Massive price aside, the Discovery Sport is equally massive inside, as Land Rover was quick to proclaim the Discovery Sport as the "world's most versatile compact premium SUV with a unique 5+2 seating". With almost 1,700-litres of boot space with the rear seats folded down, the Discovery Sport can swallow practically anything. Even with the rear seats upright, the Discovery Sport still boasts a mighty 981-liters of usable space. When the need arises, two kids can be placed at the back most seats, putting the Discovery Sport ahead in terms of flexibility.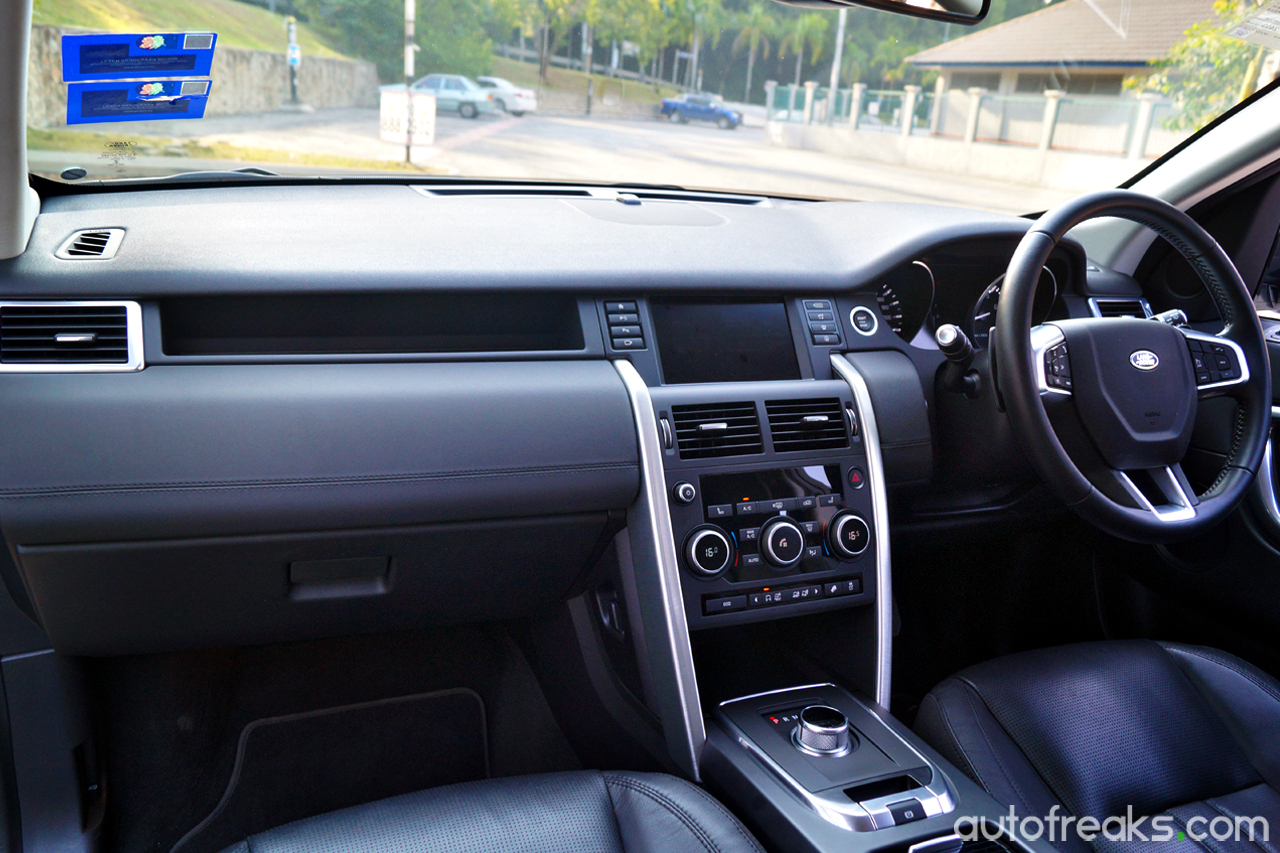 Speaking of the interior, the Discovery Sport's cabin is a pleasant spot to be in. The Ebony Black interior of the Discovery Sport, coupled with the premium leather upholstery gives the Discovery Sport a very upmarket appeal. For the driver and passenger, a/c cooled seats are available as a cost option, which in our opinion, is a very worthwhile upgrade. The seats cool in a matter of minutes after parking under the scorching hot sun for several hours, which in our books, is a massive plus point. Furthermore, buttons and switches in the Discovery Sport respond with a nice tactile feel.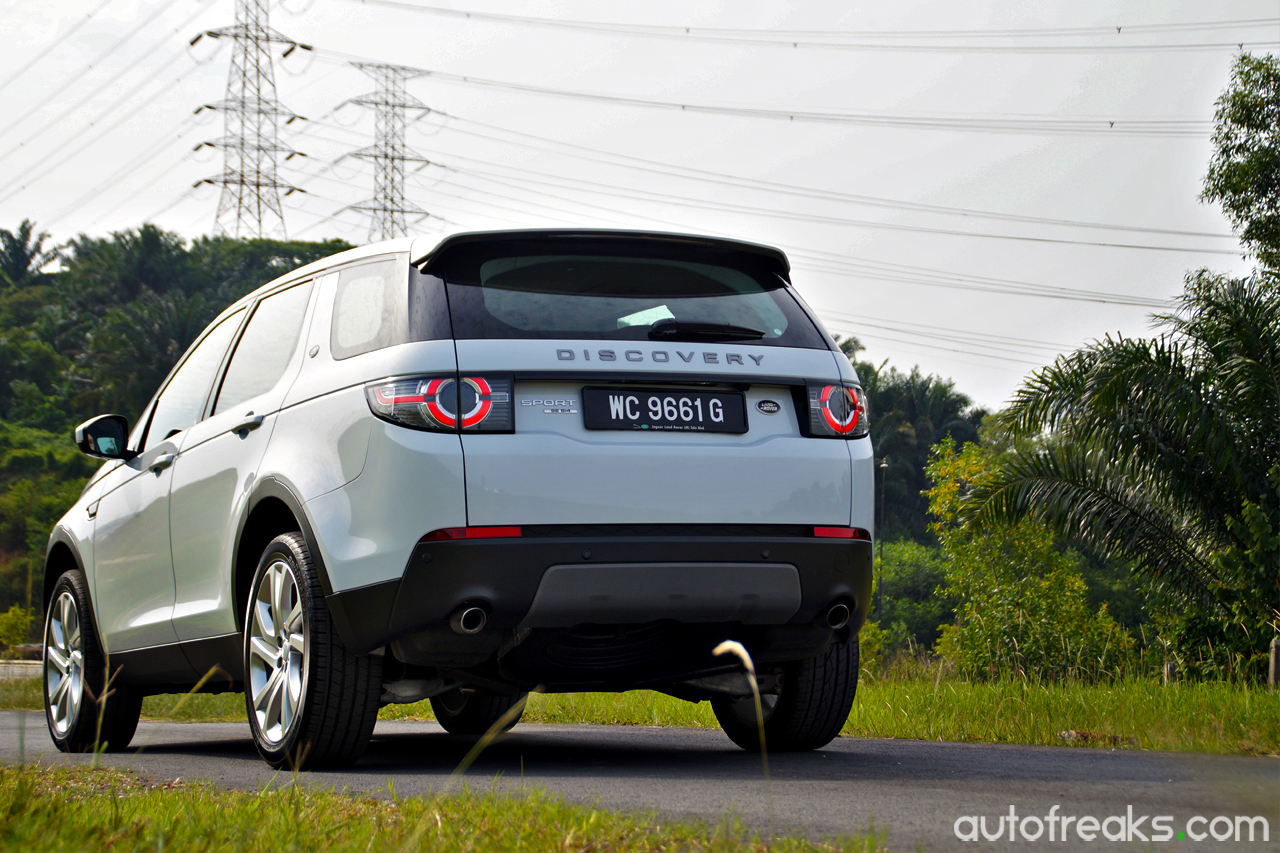 Apart from the plush seats, the Discovery Sport's audio system is provided by an 11 speaker Land Rover Audio System, which provides surprisingly decent audio quality. Granted, it may not be the 380W or 825W Meridian Sound System, but for most folks, this system does its job just well. Bluetooth pairing was also a painless affair, as everything was just a touch away.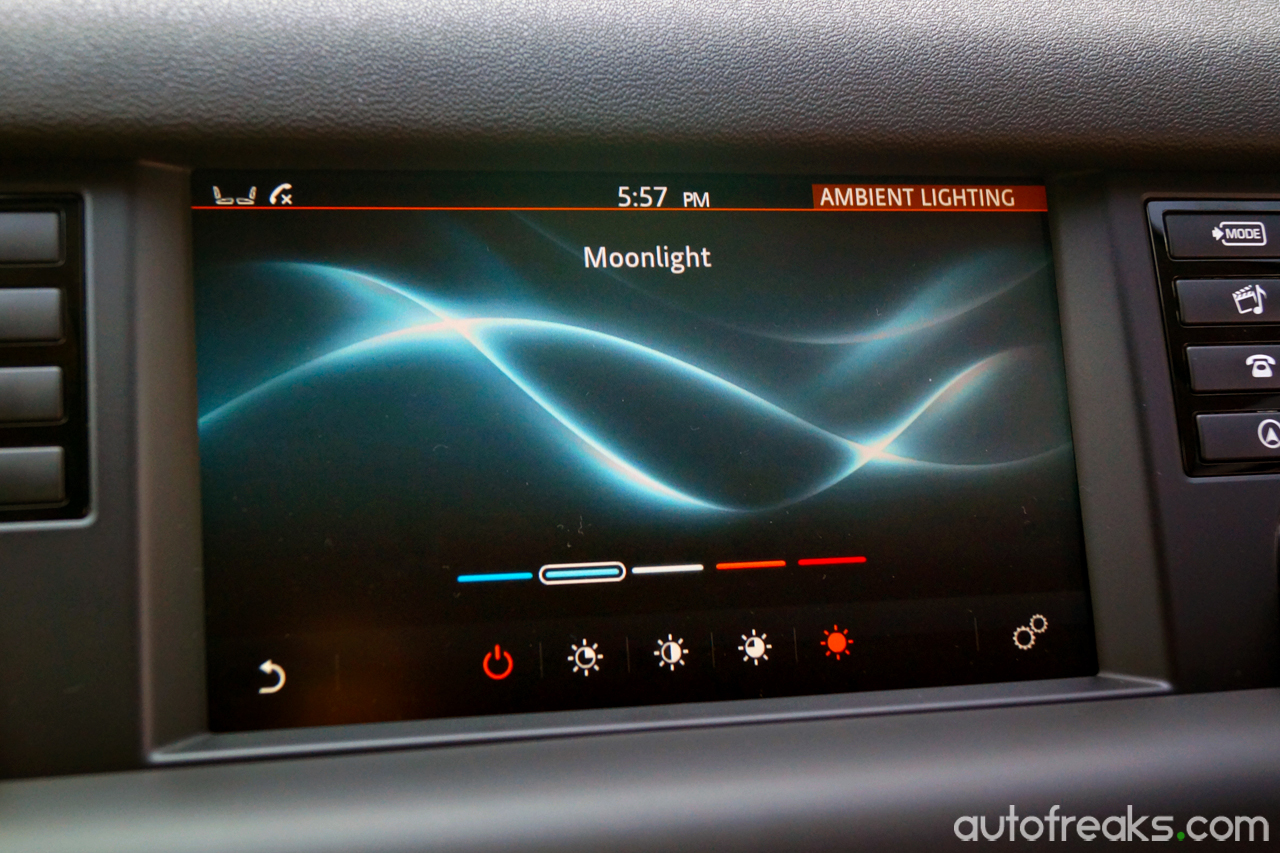 With touch mentioned, it is worth noting that the 8-inch display that resides in the dashboard does feature navigation, USB input and AUX input and a rear view camera. In addition to that, the display also briefly shows info from the air-conditioning system, including air recirculation, chill seats and having the ability to turn the rear air-conditioning vents on or off. Furthermore, the Discovery Sport's five colour customizable mood lighting is configurable from the infotainment system.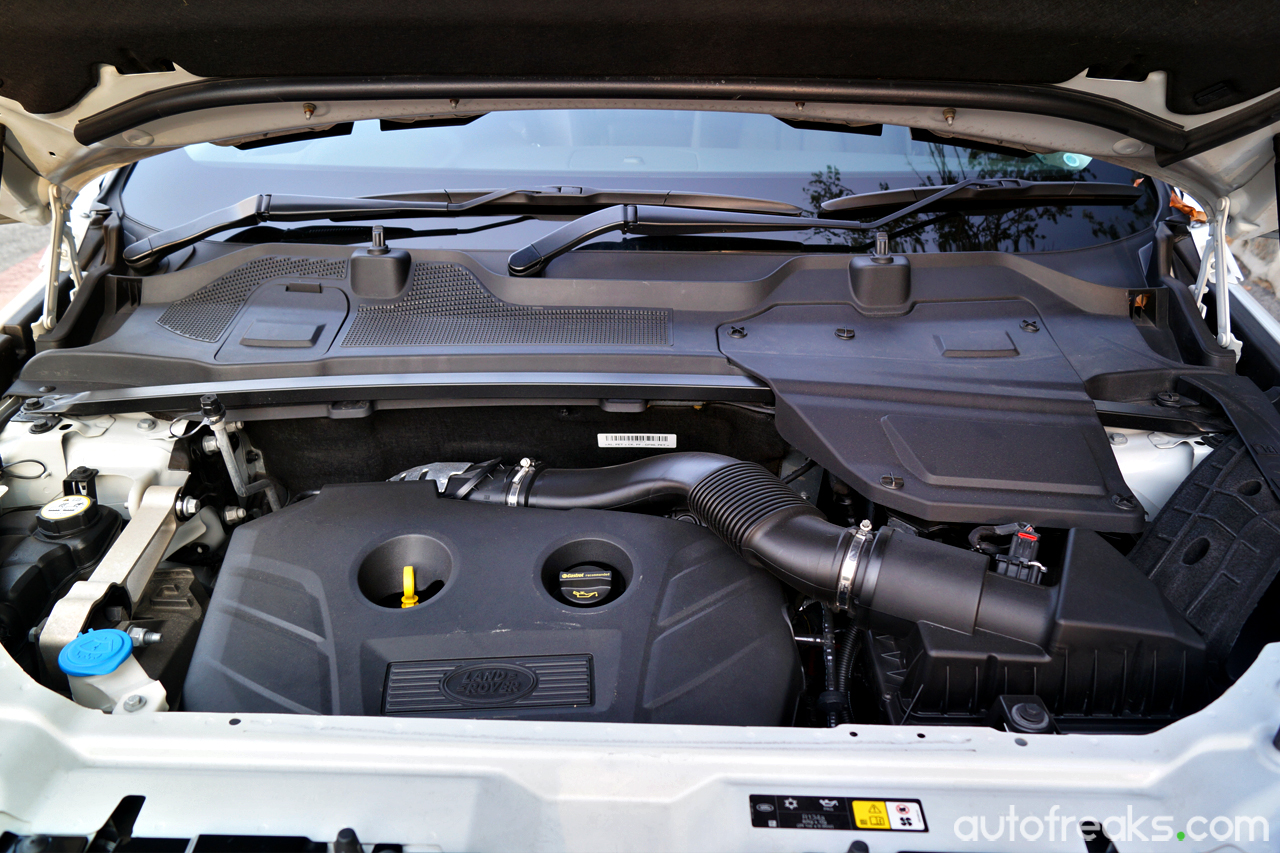 Under the hood is a 2.0-litre Si4 turbocharged four-cylinder petrol engine that outputs 240 PS at 5,800 rpm and 340 Nm from 1,750 rpm, mated to a nine-speed automatic transmission that drives all four wheels. Performance wise, the Discovery Sport is able to sprint from a dead stop to 100 km/h in just 8.2 seconds, before reaching a max velocity of 199 km/h. While Land Rover says that the Discovery Sport sips only 8.3 L/100km, our driving yielded just 13.9 L/100km by the time we returned the SUV.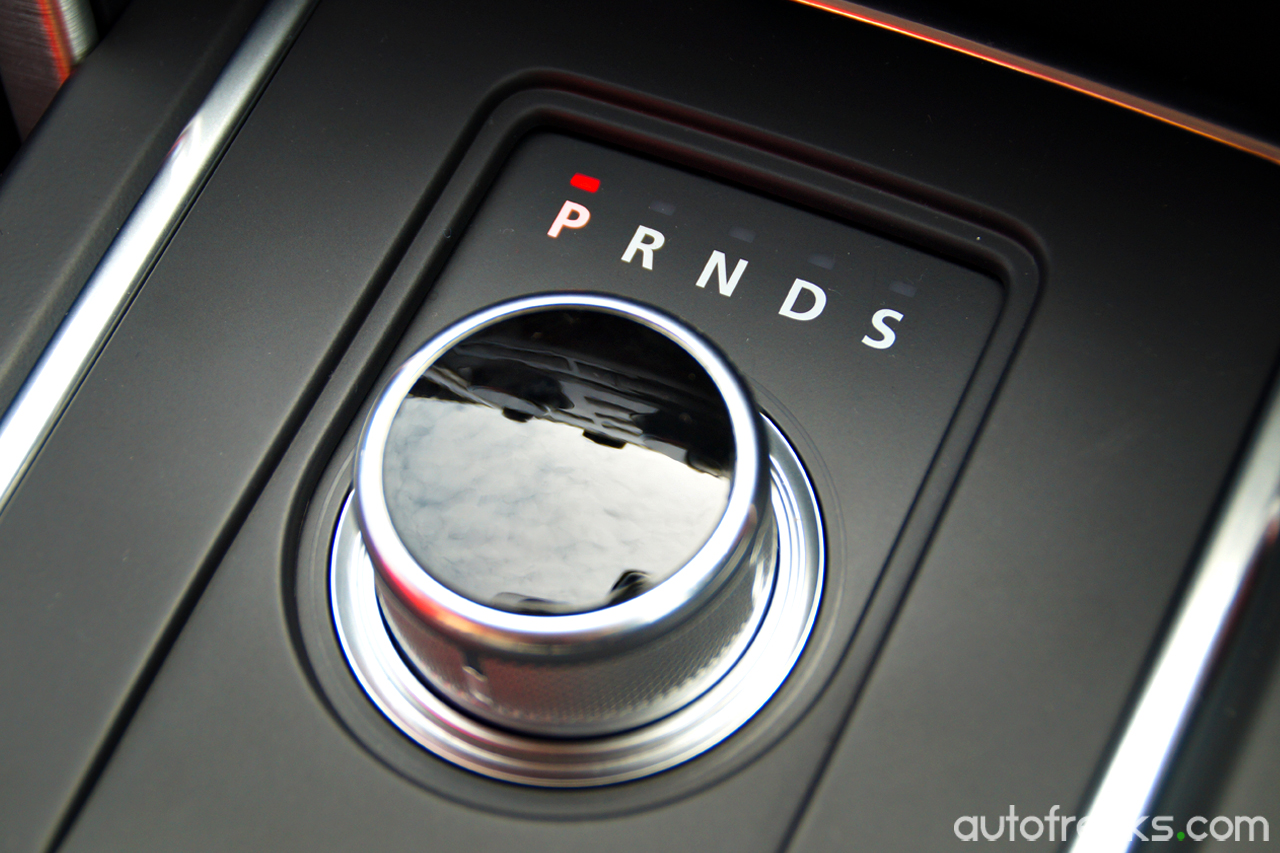 Driving experience is a mixed bag. We certainly love the power of the turbocharged Si4 engine, but gearshifts from the ZF 9-speed automatic is jerky at best. Doesn't matter if it was a traffic jam crawl, slow cruising or accelerating out of a toll booth, each and every one of the nine gears can be felt. But, with nine forward gears, highway cruising is effortless. Engine revs were kept below the 2,000 rpm mark, even when the car has hit the national highway speed limit. This is turn, means that fuel efficiency is ahead of 6 or 7 speed gearboxes, and engine noise are kept low.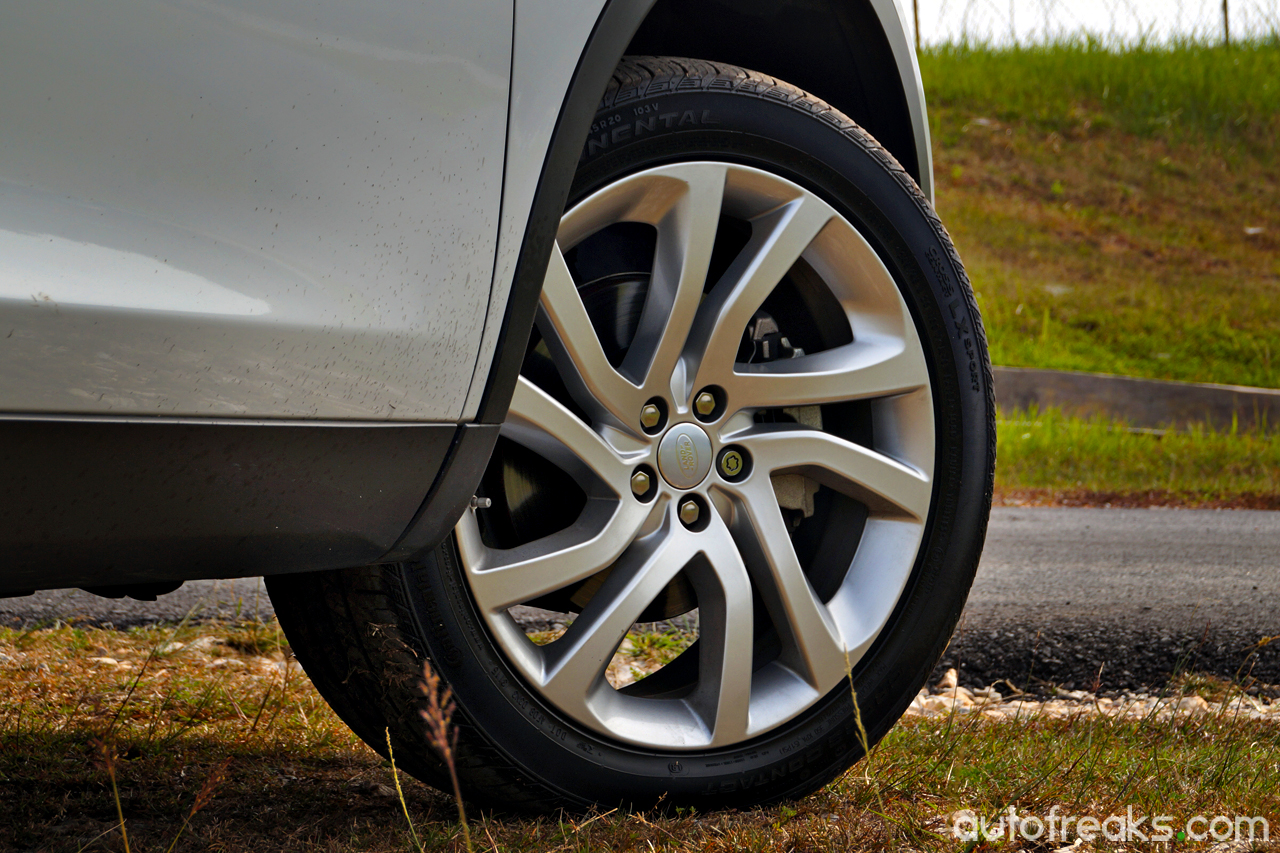 Ride comfort, thanks to the optional 20-inch 5 split spoke Style 511 alloys is rather busy on rougher roads. While the shocks does a decent job of ironing out irregularities, the lack of cushioning from fatter sidewalls does make for one bumpier ride. Even with its 1.7 meter height, the Discovery Sport still handles like a champ, with minimal roll from its 1,841 kg body. We reckon models with the standard 18-inch 9 split spoke Style 109 wheels will ride significantly more comfortable than what we experienced.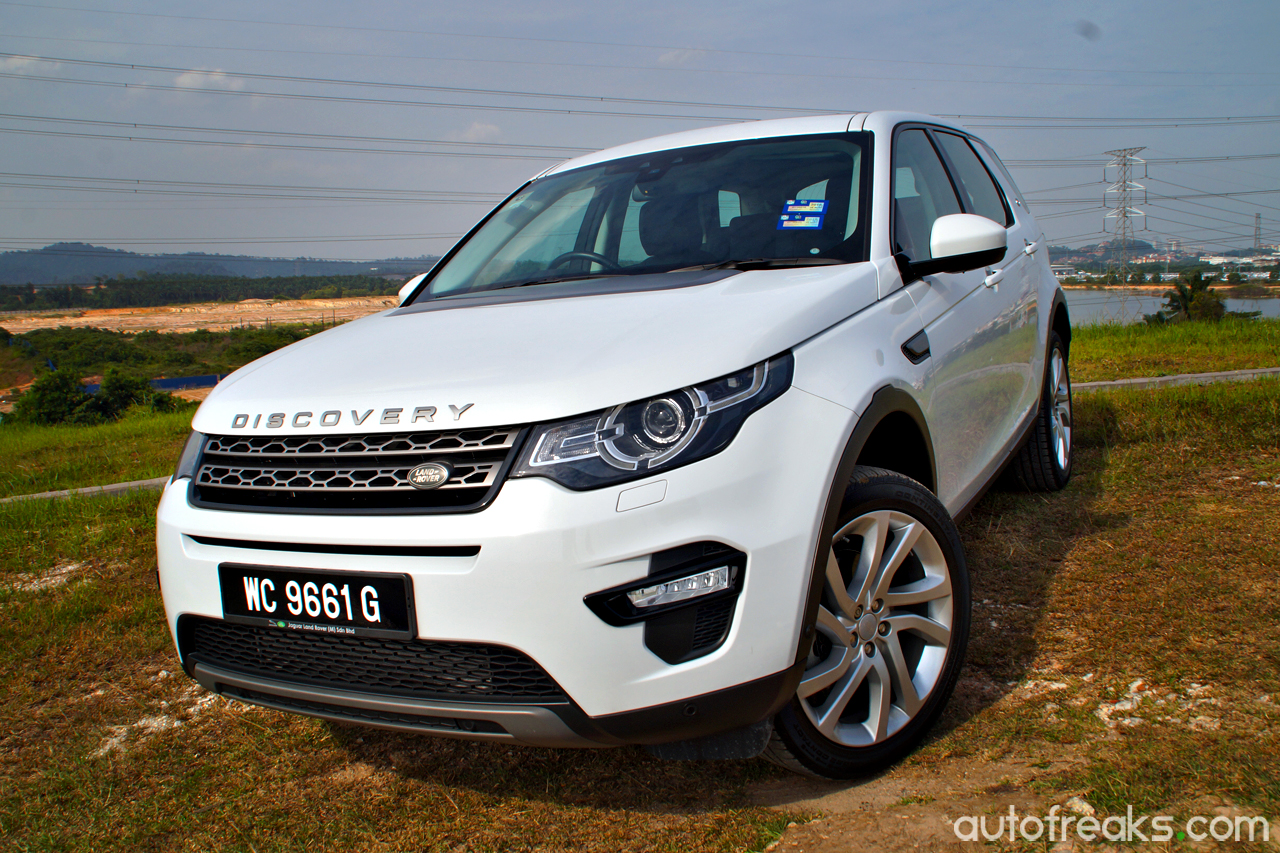 Moving beyond the driving experience, the Land Rover Discovery Sport finds itself in a tough situation. We certainly love the way it looks, with its signature LED lighting plus recognizable front grille making sure that it won't be easily mistaken for anything else. The interior and sound quality also deserves a praise, as customers would spend most of their time inside the cabin. The arrival of cheaper rivals meant that, unless a price revision happens, many would forgo what is essentially a well built, premium all-rounder.
SPECIFICATION: Land Rover Discovery Sport
Price: from RM420,000 (OTR w/o insurance with GST)
Price as tested: RM463,481 (OTR without insurance, with GST
Engine: 2.0-L inline-4 turbocharged petrol
Horsepower: 240 PS @ 5,800 rpm
Torque: 340 Nm from 1,750 rpm
Transmission: 9 speed automatic with Sport Mode
Top Speed: 199 km/h
0-100 km/h: 8.2 seconds
Land Rover Discovery Sport Photo Gallery