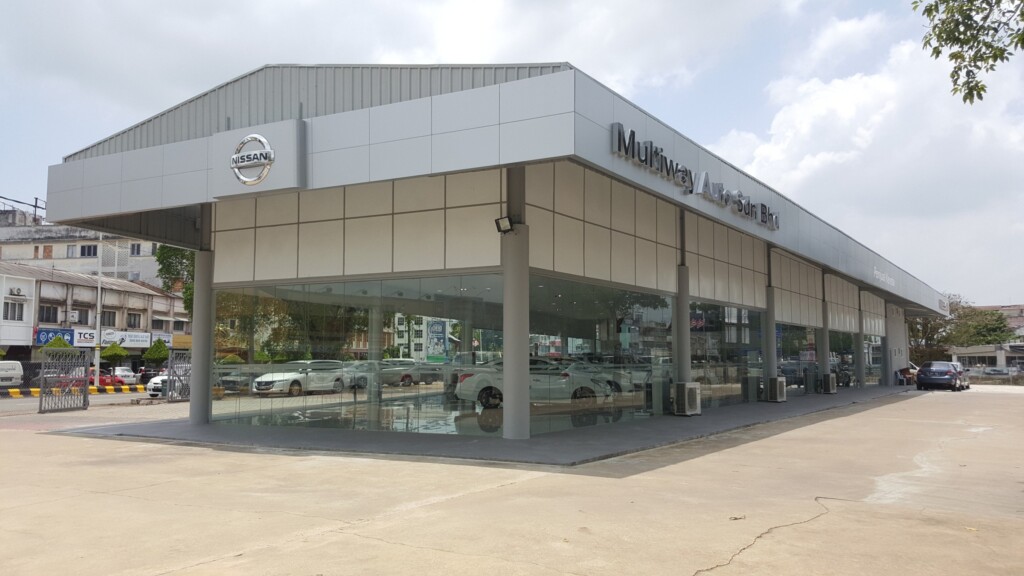 ADVERTISEMENT
Multiway Auto Sdn Bhd, an authorized dealer of Edaran Tan Chong Motor Sdn Bhd (ETCM) has officially launched its upgraded Nissan showroom in Temerloh, Pahang.
The upgraded showroom is a 1.5 storey building, with total built-up area of 8,000 square feet. Strategically located in Temerloh town, this newly-designed showroom can display 9 Nissan models, has an indoor air-conditioned new vehicle delivery room, a team of 10 sales professionals, a comfortable customer lounge with WIFI connectivity, a kids' corner and ample parking spaces.
Mr Ong Kok Ming, Managing Director of Multiway Auto Sdn Bhd said, "Since our first Nissan dealership 17 years ago, Tan Chong Group's support and guidance have made it possible for the launch of this new showroom today. With an investment of RM1.5 million, we are proud to be able to work together with Tan Chong to grow and expand our Nissan business in this region."
This new showroom adopts Nissan's Global Retail Visual Identity standards to offer ease and convenience, as well as maintaining the highest levels of customer care for the community in Temerloh.
Speaking at the launch, Mr Christopher Tan, Sales and Marketing Director of ETCM shared that the group has been aggressively upgrading and expanding their network facilities to ensure the expectations and requirements of Nissan owners nationwide are met.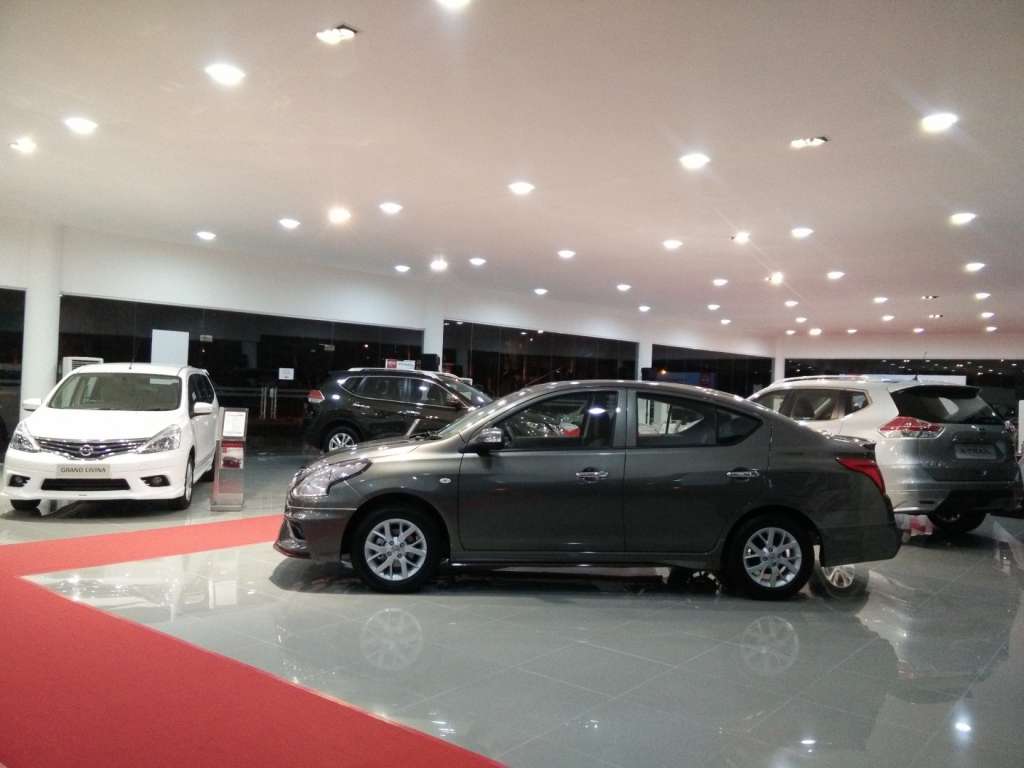 "Multiway Auto Sdn Bhd is now the biggest Nissan Showroom in the Eastern Region and with the upgrade of this showroom, it reaffirms our commitment to serve our customers even better. This new showroom is supported by Tan Chong Ekspres Auto Servis (TCEAS) Temerloh – which is a 9km or 5 minutes driving distance – to provide After-Sales services for the community."
Multiway Auto Sdn Bhd is part of a 19-strong group of Tan Chong's independent Nissan dealers around the country. Additional dealerships are also planned for 2016 and 2017.
Operating hours for the Multiway Auto Sdn Bhd is from 8.30am to 7.00pm every Monday to Saturday, 8.30am to 5.00pm every Sunday and 9.00am to 5.00pm on Public Holidays.
Multiway Auto Sdn Bhd will be kicking off its Nissan Test Drive Carnival for 3 weekends in a row – 15th to 17th April 2016, 22nd to 24th April 2016 and 29th April to 1st May 2016 – from 8.30am till 7.00pm. The full line-up of Nissan models are available for test drive at the carnival, together with attractive deals and other special gifts up for grabs.
As part of Nissan's collaboration with UEFA, Multiway Auto Sdn Bhd is also offering the Nissan UEFA Champions League Campaign where Nissan customers who purchase a Nissan stands a chance to win an all-expense paid trip to experience the 2015/16 UEFA Champions League Finals match in Milan, Italy.
Members of the public are invited to visit Multiway Auto Sdn Bhd to experience the UEFA Champions League excitement and the great Nissan deals on offer.
For more information log on to www.nissan.com.my.