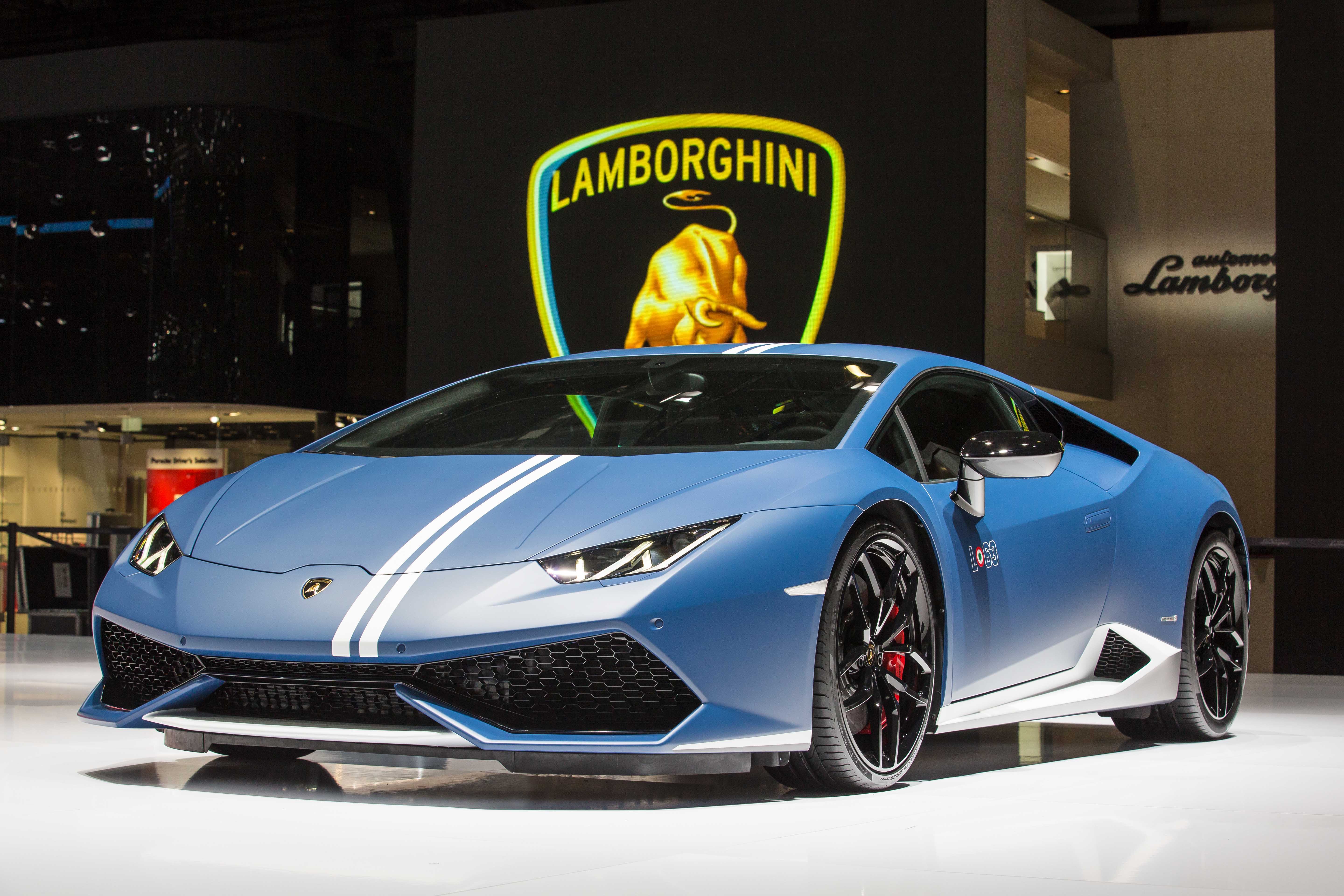 Lamborghini has showcased their latest limited edition Huracán, called the Huracán LP 610-4 Avio. Production is limited to just 250 units and this special edition's name, colours and materials pay tribute to the world of aviation and aeronautics.
The new Huracán LP 610-4 Avio is adorned with aeronautics features, like the digital instrument clusters; controls located on the center console as in airplane cockpits; the red engine 'start' button; the tight stylistic language of exterior lines; and a broad range of matte exterior finishes.
Outside, the white or grey painted details contrast with the body color and enhance exterior details such as the tops of the side member, the side view mirrors and the lip on the front spoiler. A double stripe, again in white or grey, runs along the roof and down the front bonnet. The door panels further identify the special Avio version with the logo L63, where L stands for Lamborghini and "63" being the year Lamborghini was founded. A tricolor cockade, the symbol distinguishing nationality used in aeronautics, is placed between the letter and the number.
The Huracán Avio is available in five new colour variants, specifically developed for this model: the standard colour of Grigio Falco with pearlescent finish, and four optional matte colours, ranging from Blu Grifo, Grigio Nibbio, Grigio Vulcano and Verde Turbine. All of the colours' names are taken from the coats-of-arms representing courses at the Italian Air Force Academy.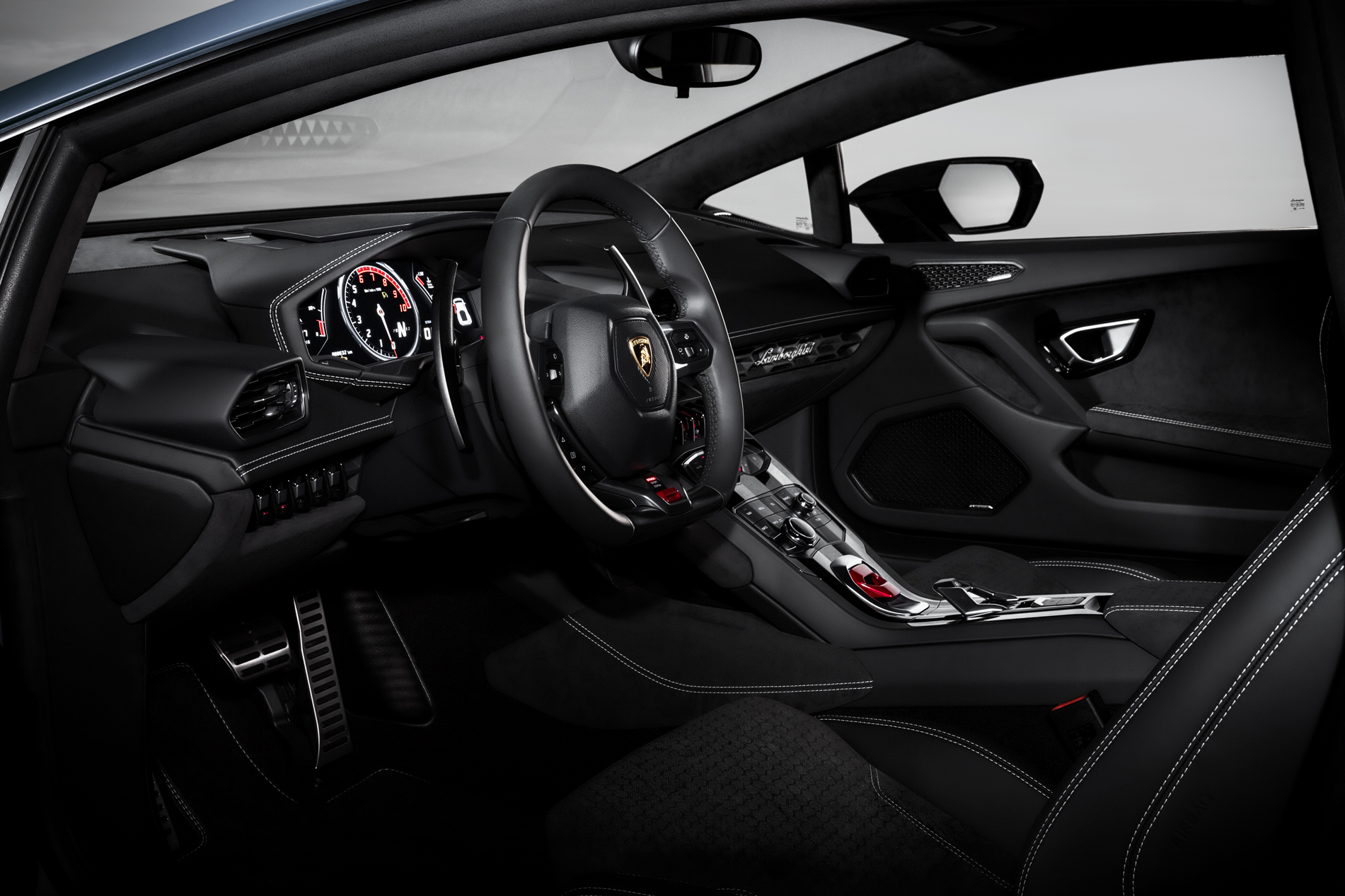 The interior of the Huracán Avio is adorned by black leather with a special Alcantara, covers the central section of the seat, the armrest, the knee support and part of the door panel. The upholstery is complemented by contrasting white stitching.
The Avio boasts the same naturally-aspirated 5.2-litre V10 that pumps out 610 horsepower, 7-speed gearbox with double clutch, hybrid chassis in aluminum and carbon fiber. 0 to 100 km/h is achieved in a mere 3.2 seconds and a maximum speed of over 325 km/h. The Avio is scheduled to reach dealers' showrooms in the summer of 2016.