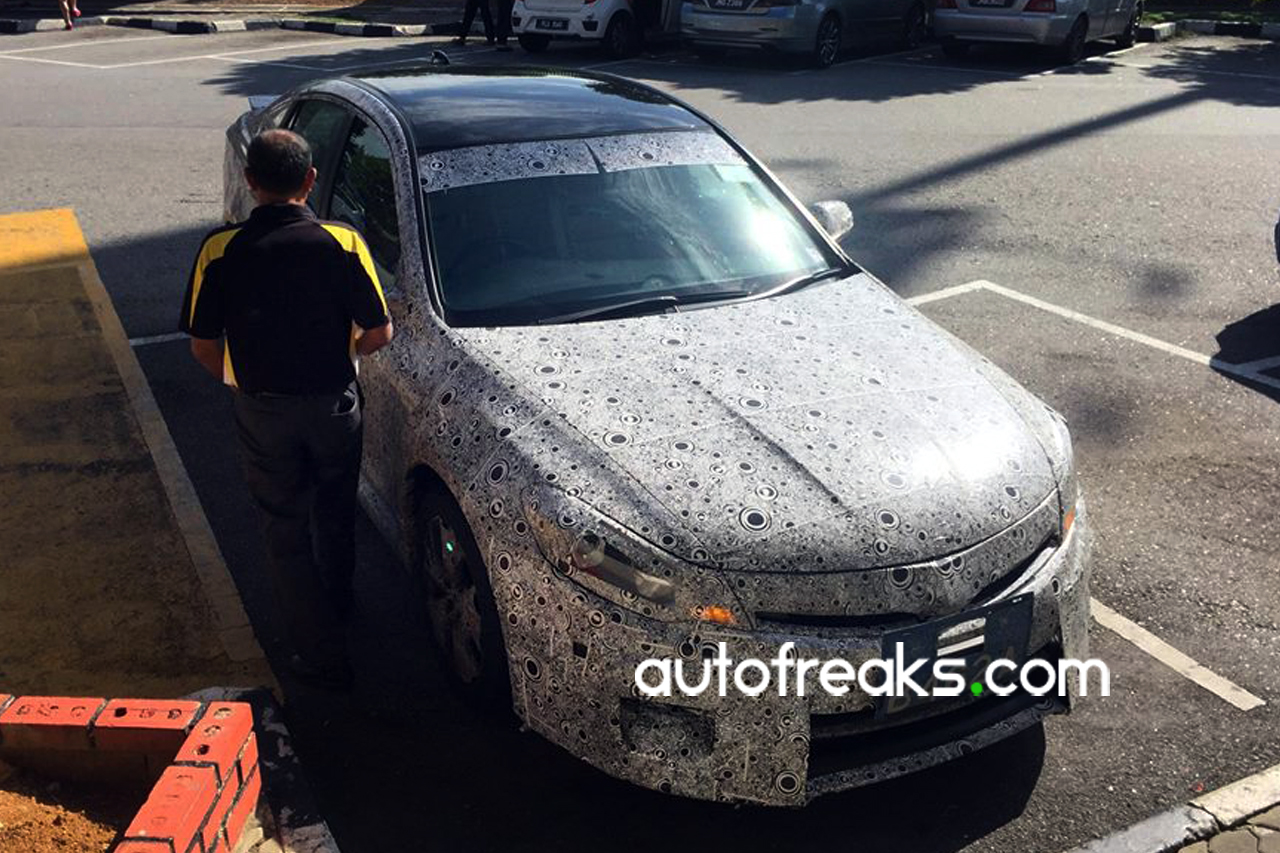 Proton is set to launch a couple of new models this year, beginning with the Honda Accord-based Proton Perdana. The 2016 Proton Perdana has been tipped to arrive in the first quarter of the year, which will be the first of Proton's new 2016 lineup.
Thanks to our friend Daniel Soon, we managed get the first look at the Perdana's interior, which from the looks of it, has borrowed heavily from the Honda Accord its based on.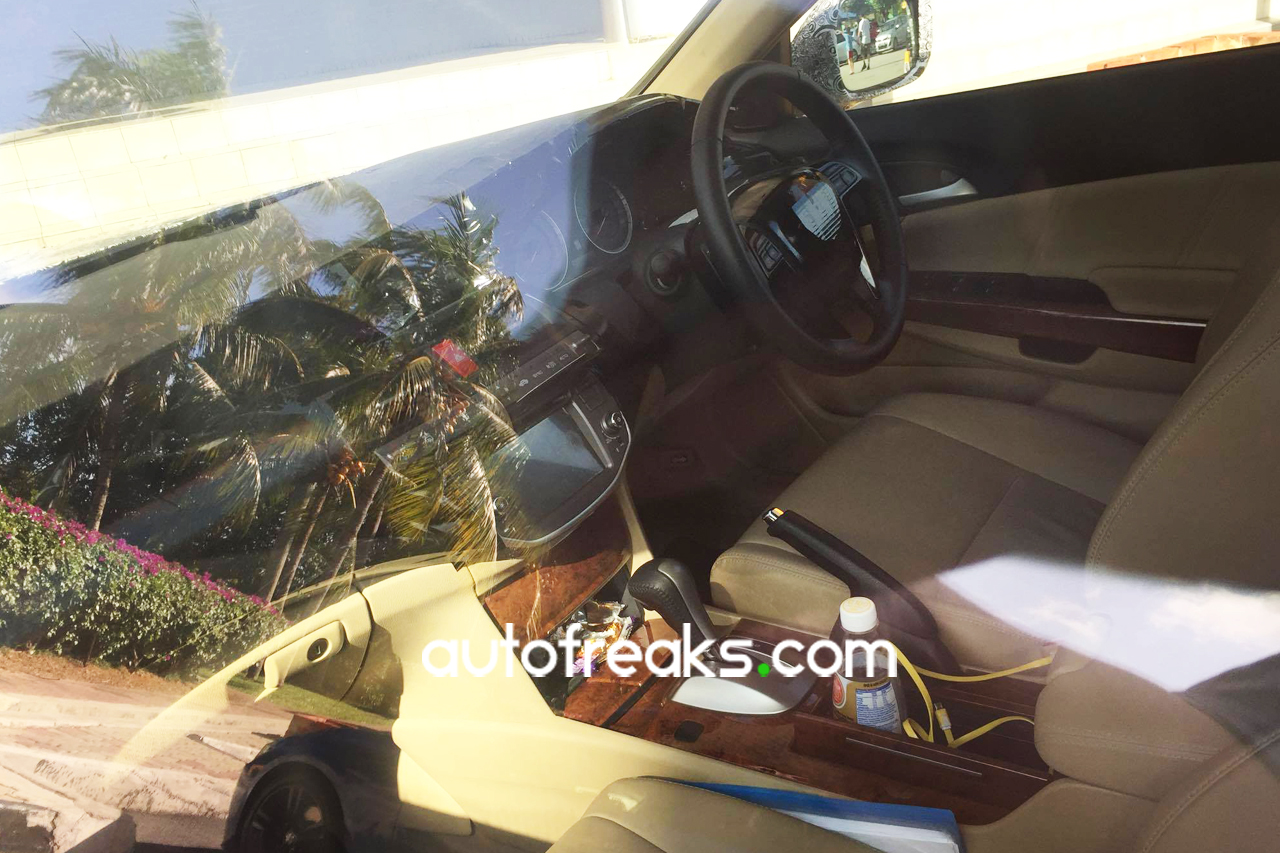 Being a premium model, the Proton Perdana boasts a beige interior, with wood trim in the centre console and door panel. The upper half of the dashboard is black in colour, as well as the leather-wrapped steering wheel and gear knob. Elsewhere, the Proton Perdana's head unit appears to be of a touchscreen type, which is placed below the row of air conditioning buttons.
Apart from that, the 2016 Proton Perdana appears to feature the Honda Accord's meter cluster, gear shifter, hand brake, centre armrest, steering wheel and general dashboard design. Interestingly, the Proton Perdana could feature a USB port for charging inside the centre armrest, as indicated by the dangling cable. Bear in mind that some of the stuff mentioned here could change, as the photos here are of a pre-production prototype.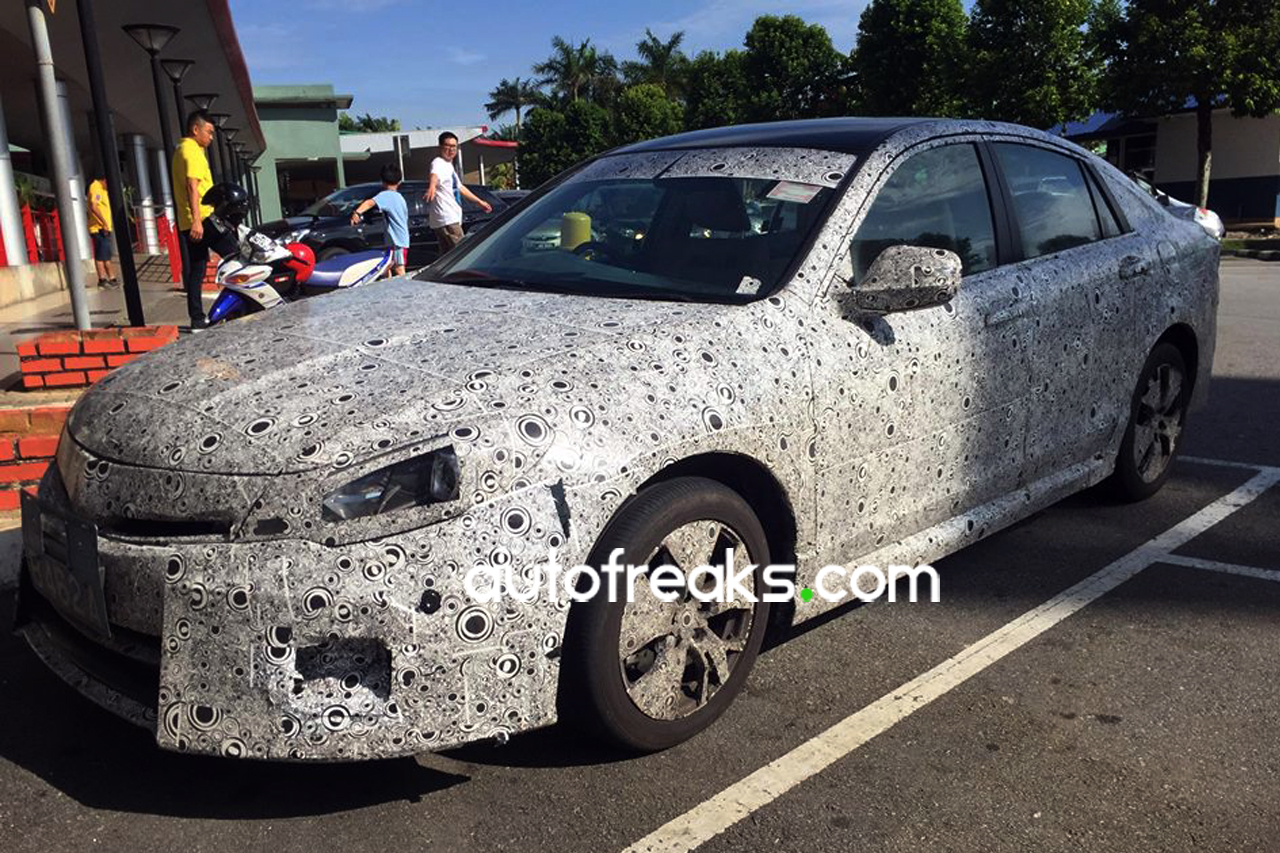 Outside, Proton has redesigned the Perdana's exterior to differentiate itself from the Accord. Almost all body panels of the Perdana is new, including the new sloping C-pillar and redesigned front end.
The 2016 Proton Perdana will be arriving with both a 2.0-litre and 2.4-litre Honda i-VTEC powertrains, mated to a five-speed automatic transmission.
Stay tuned for more details!
Photo credit: Daniel Soon (thanks buddy)