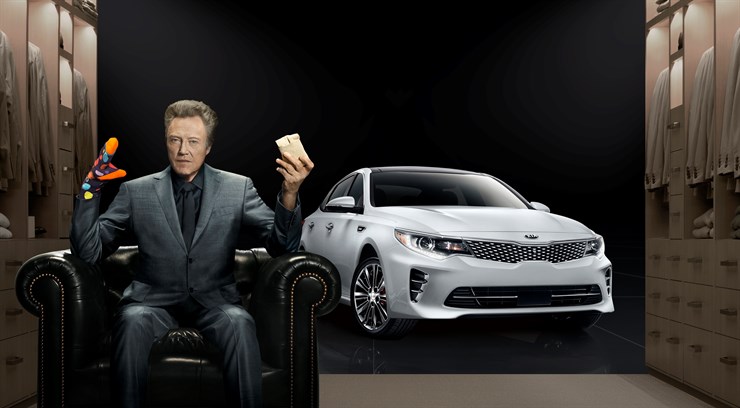 ADVERTISEMENT
There's no one quite like Christopher Walken – he is an original. And in Kia's 2016 Super Bowl commercial, the Academy Award-winner employs a colourfully stylish sock to demonstrate how the next generation Optima stands out in the midsize sedan segment filled with entries that look and drive the same.
The ad is set to air in the fourth quarter of the big game. Dubbed "Walken Closet", the new ad is the centerpiece of Kia's multiplatform campaign spotlighting the all-new 2016 Optima as the vibrant alternative for those searching for more in a vehicle segment whose hallmarks are basic, boring and uninspired. As Walken explains in the spot, "There are two kinds of people in this world. Those who are content to blend in … then there are those who expect more. They're exciting. They have pizzazz."
"No one is cooler or as instantly recognizable as Christopher Walken, and on advertising's biggest stage Kia is out to show the world the all-new Optima delivers a level of refinement and sophistication unlike anything else in the midsize segment," said Michael Sprague, chief operating officer, Kia Motors America's.
You can check out the video on the YouTube link below!