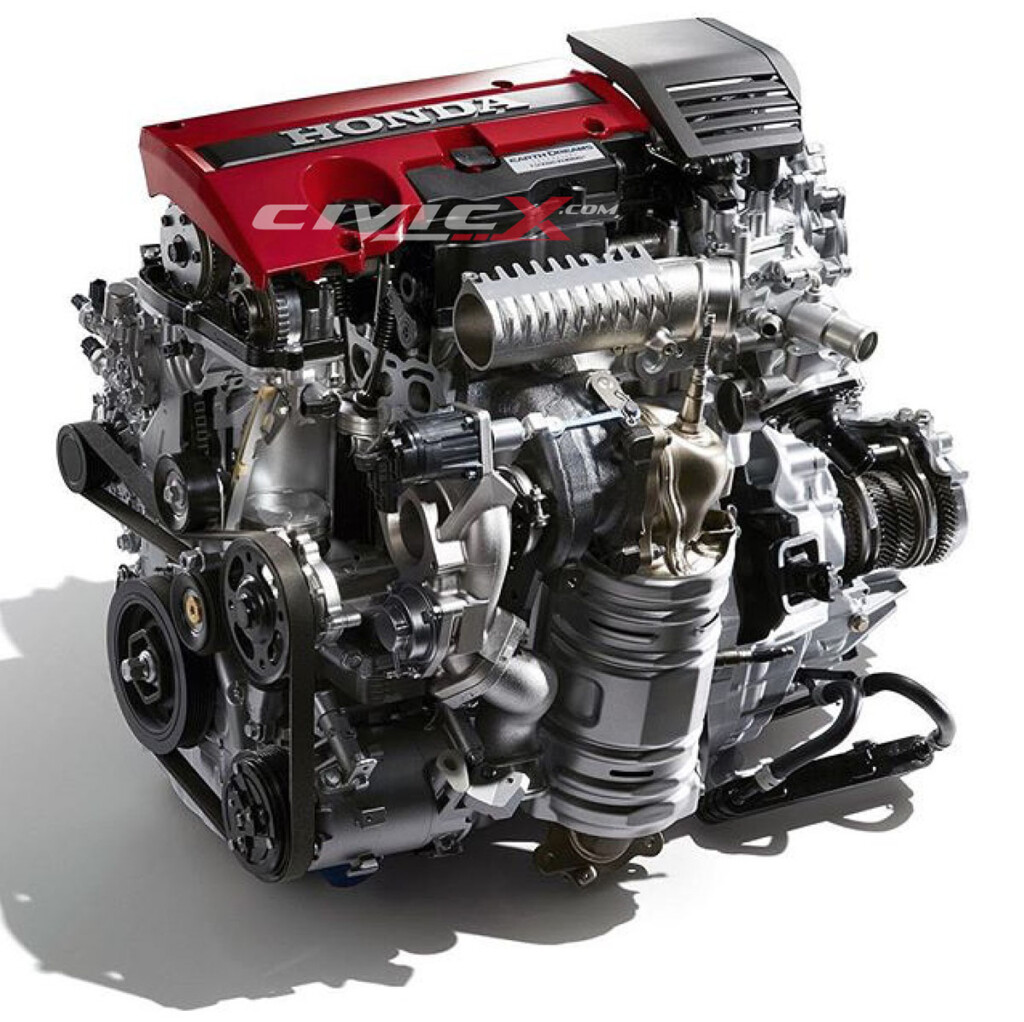 ADVERTISEMENT
Honda fanboys, get those tissues ready….. While we can only admire the current Honda Civic Type R from afar, the next version is slated to debut in 2017. Thanks to the folks over at CivicX.com, we managed to get a little sneaky-peek at the engine that will provide its motivation. And yes, it is indeed drool worthy…
Honda's new turbocharged 2.0-litre, four-cylinder engine is expected to take its advanced design even further. Not only will it combine a turbocharger with the company's signature VTEC variable valve timing system, but closer inspection of the pictured engine reveals that it will also feature an electric actuator on the wastegate as well as a bypass valve integrated into the compressor housing.
So it seems like the new Type R will be even faster and more potent than the current 310hp Type R. It clocked the fastest time for a front-drive car at the Nürburgring – beating the Renault Megane RS 275 Trophy-R – with its 7 minutes and 50.63 seconds lap time.
This engine is expected to be fitted into the lower-spec Civic Si as well, offered exclusively with a 6-speed manual transmission.  The current Civic Si packs 205hp, so there's plenty of room to improve before it starts threatening even the existing Type R, let alone the more potent model to come.
The new Civic Si will be out in the late fall 2016 – early spring 2017 interval while the Civic Type R is bound to hit the market in the spring or summer of 2017. The Type R will be generally available as reports indicate Honda will sell it in almost all markets where the regular Civic is being offered.