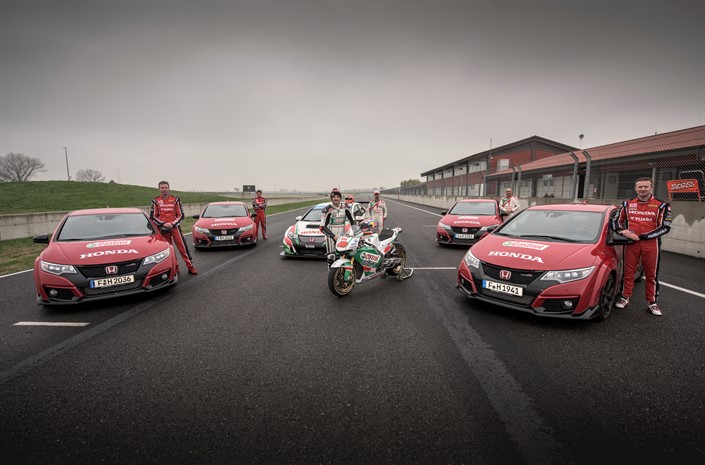 ADVERTISEMENT
Ever wanted to experience the feeling of riding alongside Honda World Touring Car stars Tiago Monteiro and Gabriele Tarquini? Well now you can.
Honda has released a new 360 degrees film featuring a never before seen race between a Honda RC213V MotoGP Motorcycle, the new Civic Type R, and a Castrol Honda Touring car.
Using a breakthrough filming technique that captures the action in 360 degrees, the viewer is able to ride alongside Honda's World Touring Car drivers Gabriele Tarquini in his Civic Type R, and Tiago Monteiro in his Touring Car, as they power around Italy's Circuito Tazio Nuvolari.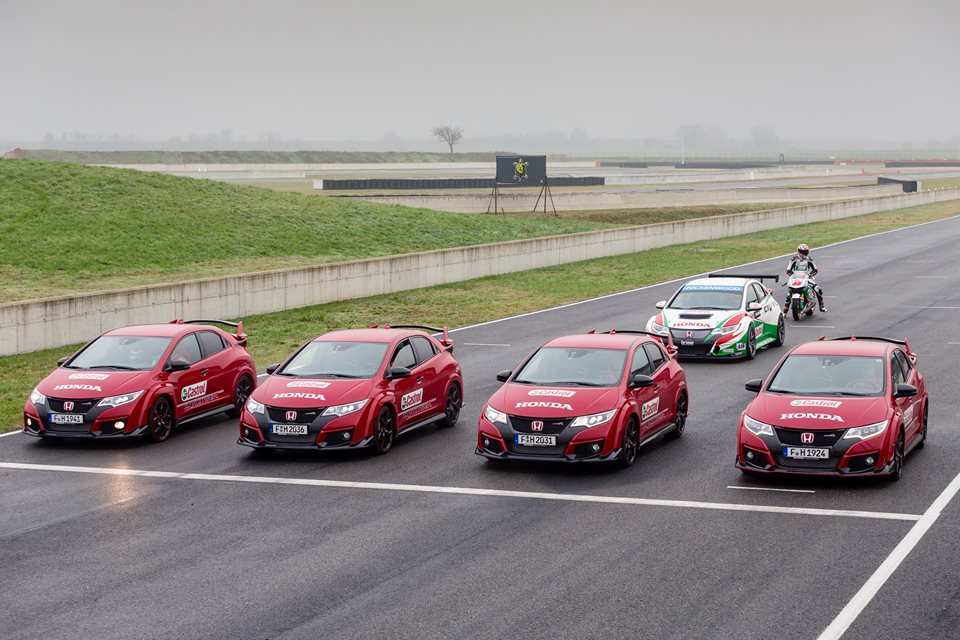 Tarquini, is joined by British Touring Cars drivers Gordon Shedden, Matt Neal, and BTCC development driver Jack Clarke in a quartet of gleaming Type Rs as they attempt to hold off a rampaging Monteiro and 2015 LCR Honda MotoGP star Jack Miller on his Honda RC213V. The special video was filmed during an exclusive event held by Honda and its World Touring Car sponsor, Castrol at the Circuito Tazio Nuvolari in Cervesina, Italy.
Tarquini said "The Type R is fantastic; it's great on the track, and everybody is incredibility impressed by both the handling and braking performance.'
Find out who will claim bragging rights in this unique mixture of two and four-wheel racing on the video below! For the best experience, we recommend using your mobile phone with the YouTube app or Google Chrome on your desktop.
Source: Honda via Worldcarfans