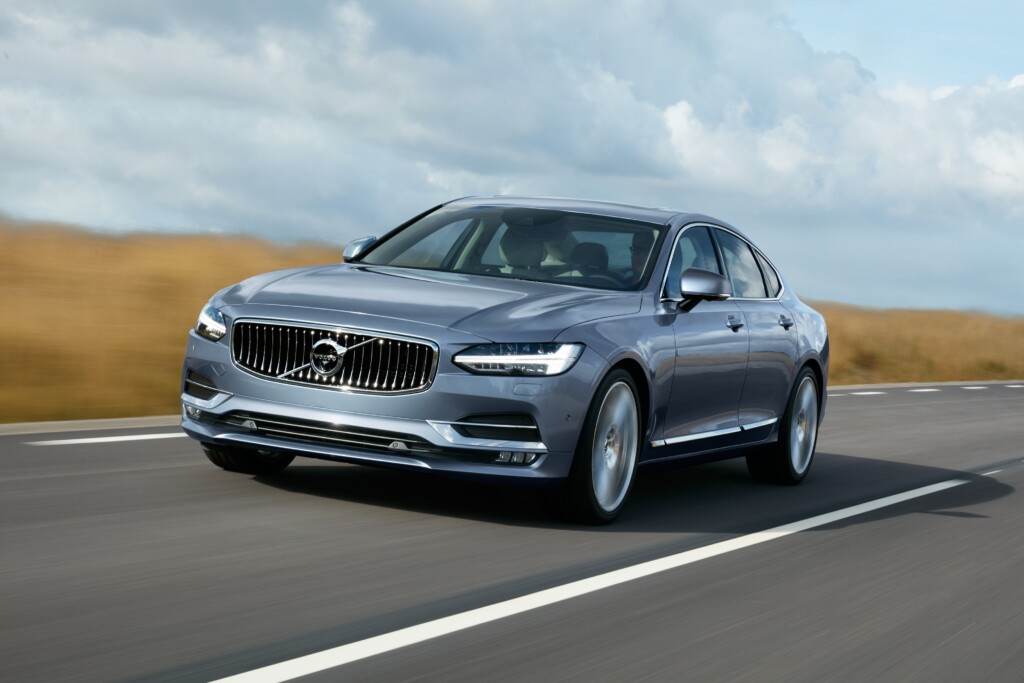 Volvo intends to shake up the premium sedan segment with the introduction of its distinctive executive class sedan called the S90, and folks, it's a stunner!
Volvo's new entry in the premium segment is based on the Scalable Platform Architecture (SPA), first developed in the new XC90, which was launched in Malaysia just yesterday. It also features the same powertrains with the large SUV such as the T8 Twin Engine plug-in hybrid, which is the sole powertrain variant available for our local market.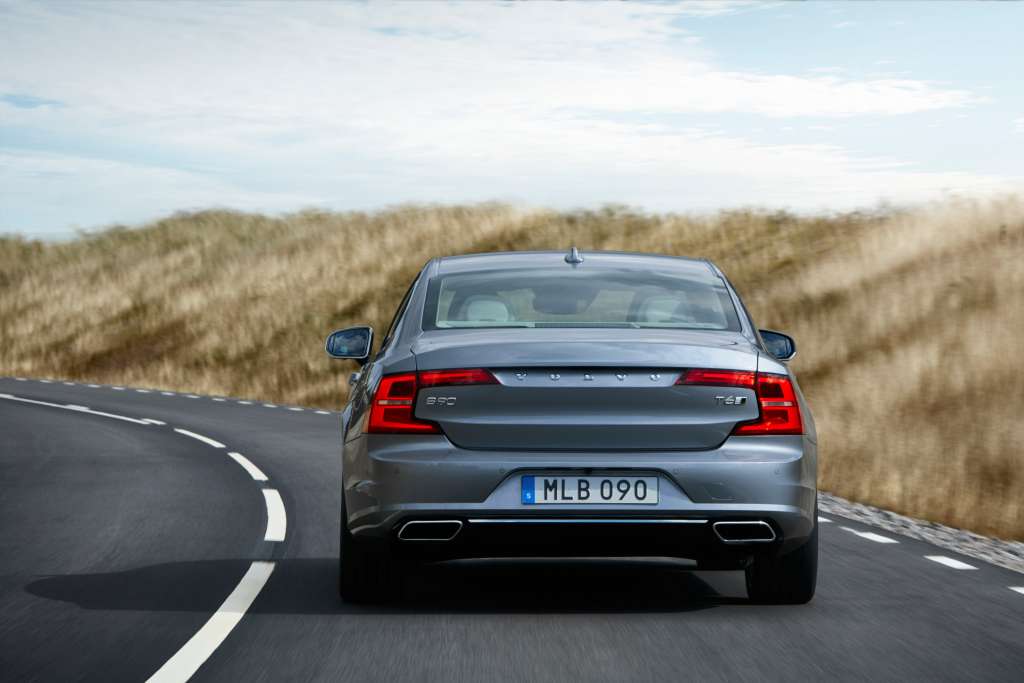 The Volvo S90 T8 Twin Engine plug-in hybrid will offer 394hp from combining a 4-cylinder turbocharged and supercharged 318hp 2-litre petrol engine with an 80hp electric motor and a 46hp crankshaft-mounted starter generator, all of them mated with a 8-speed automatic gearbox. Power goes to all four wheels. Volvo didn't disclose any official fuel economy figures yet but it is expected to score similar numbers with 2.1-litre/100km and 49g/km of CO2 emissions of its sibling, the XC90 T8 Plug-In Hybrid.
Besides the range-topping plug-in hybrid T8 version, the S90 is also offered in two diesel options and one petrol variant.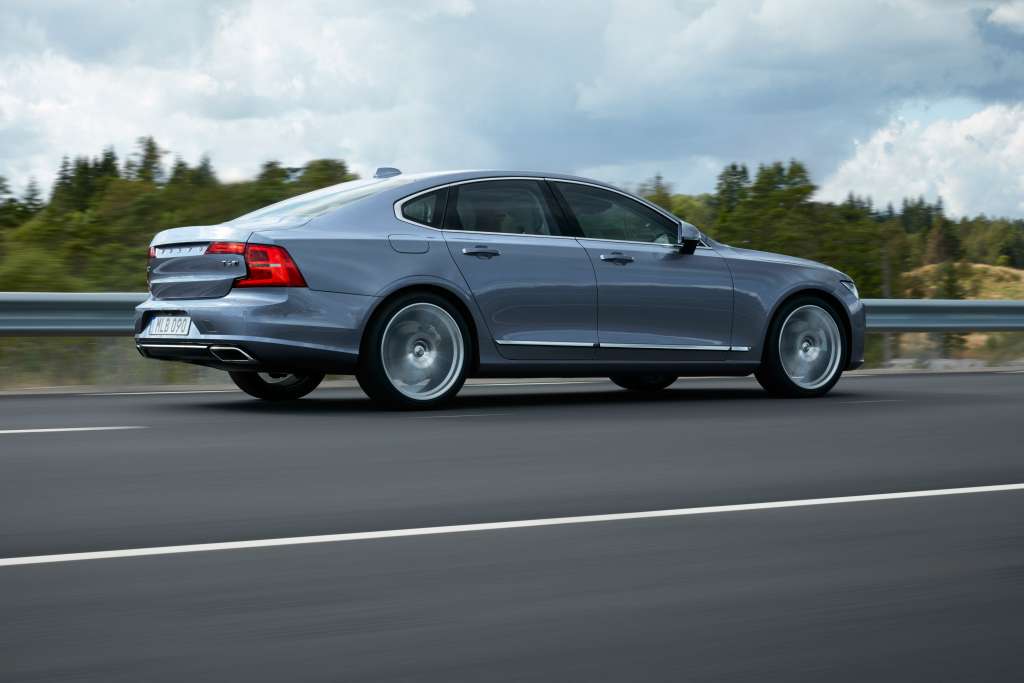 The entry-level D4 version will use a turbodiesel 2.0-litre engine, producing 190hp and 400Nm of torque. With power going to the front wheels via a 6-speed manual gearbox, the S90 D4 is capable of accelerating from 0 to 100km/h in 8.2 seconds and on to a top speed of 230km/h. In terms of fuel economy, the S90 D4 is able of returning a combined 4.1-litre/100km and 109g/km of CO2 emissions.
Next up we have the D5 version, which also uses a turbodiesel 2.0-litre engine, only this time power goes up to 235hp 480Nm of torque. This engine is available only with an 8-speed Aisin automatic gearbox and all-wheel drives system. 0-100km/h comes in 7.3 seconds, with a top speed of 230km/h. Fuel economy figures are a combined 5.1-litre/100km and 133g/km of CO2 emissions.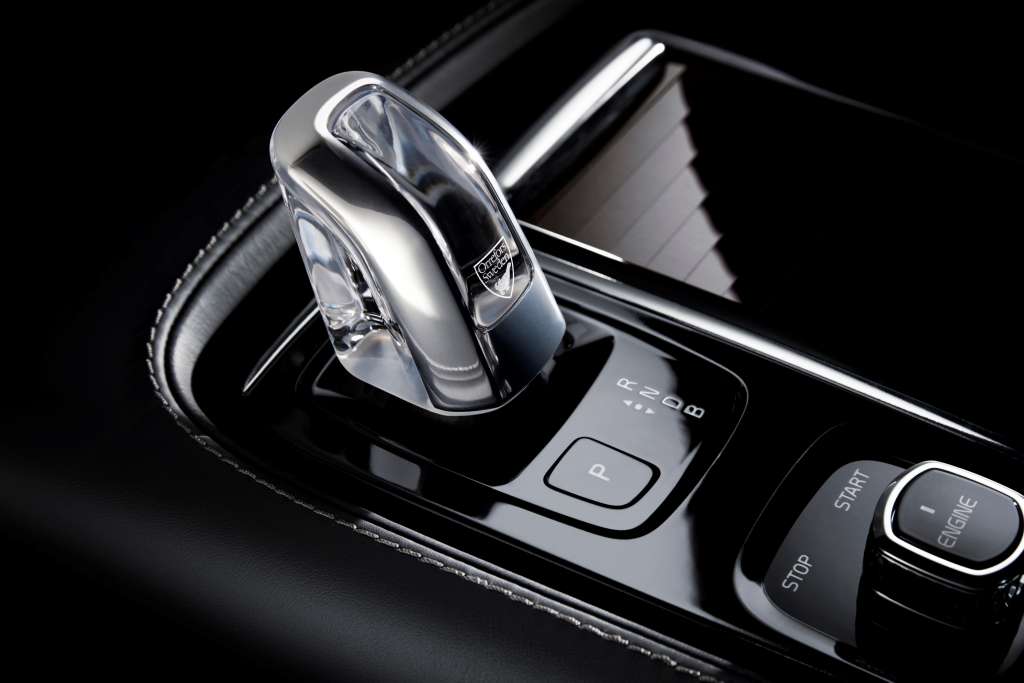 The one and only available petrol engine in the range is the supercharged and turbocharged 2.0-litre unit under the bonnet of the T6 AWD version. There is no 2WD option here, with the engine producing 320hp and 400Nm of torque. It is very likely that Malaysia will get this version sometime in 2016.
The S90 T6 AWD will be available either a 6-speed manual or an 8-speed automatic gearbox, with Volvo saying that the latter sprints from 0-100km/h in 5.8 seconds and returns a combined 7.3-litre/100km of fuel consumption and 169g/km of CO2 emissions. The performance and economy figures of the manual T6 version was not mentioned.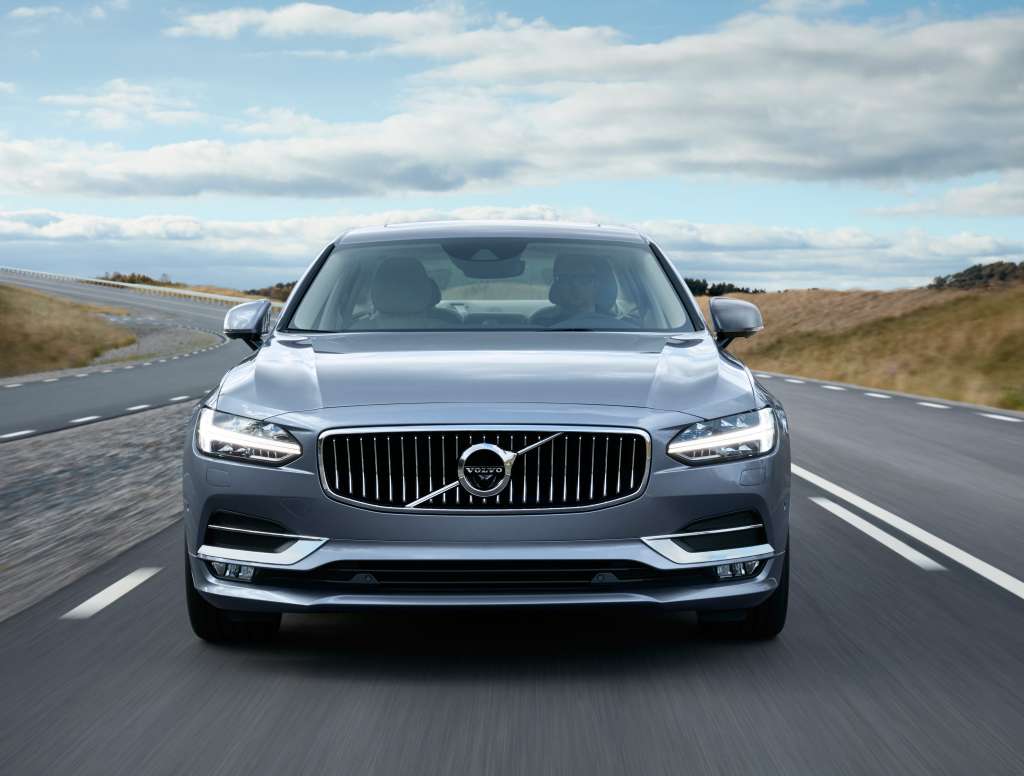 Being the pioneer in safety, the new Volvo S90 will come equipped with an advanced semi-autonomous drive feature called Pilot Assist. The system gives gentle steering inputs to keep the car properly aligned within lane markings up to motorway speeds of around 130 km/h and no longer needs to follow another car. Pilot Assist is another step towards full autonomous drive.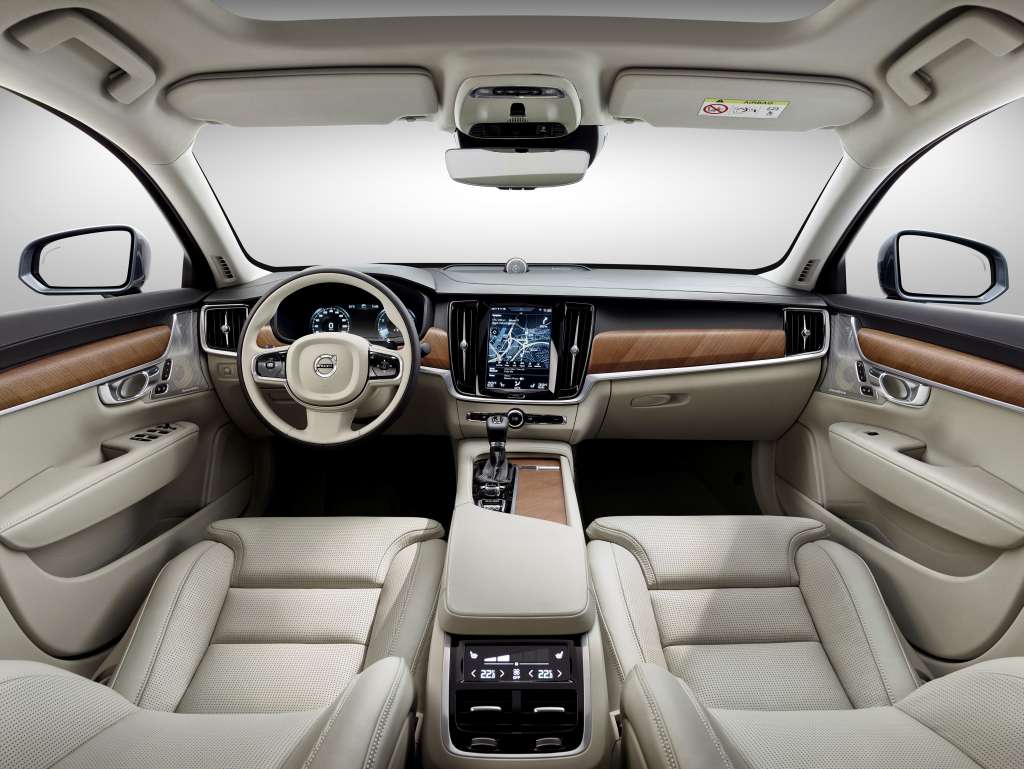 The S90 also introduces a world first function to City Safety – large animal detection – a system capable of detecting large animals such as elk, horses, moose, cows and whatnot, night or day. The technology offers an intuitive warning and brake support to help avoid a collision. The S90 has also benefitted from Volvo Cars' recent investment in a highly advanced chassis simulator.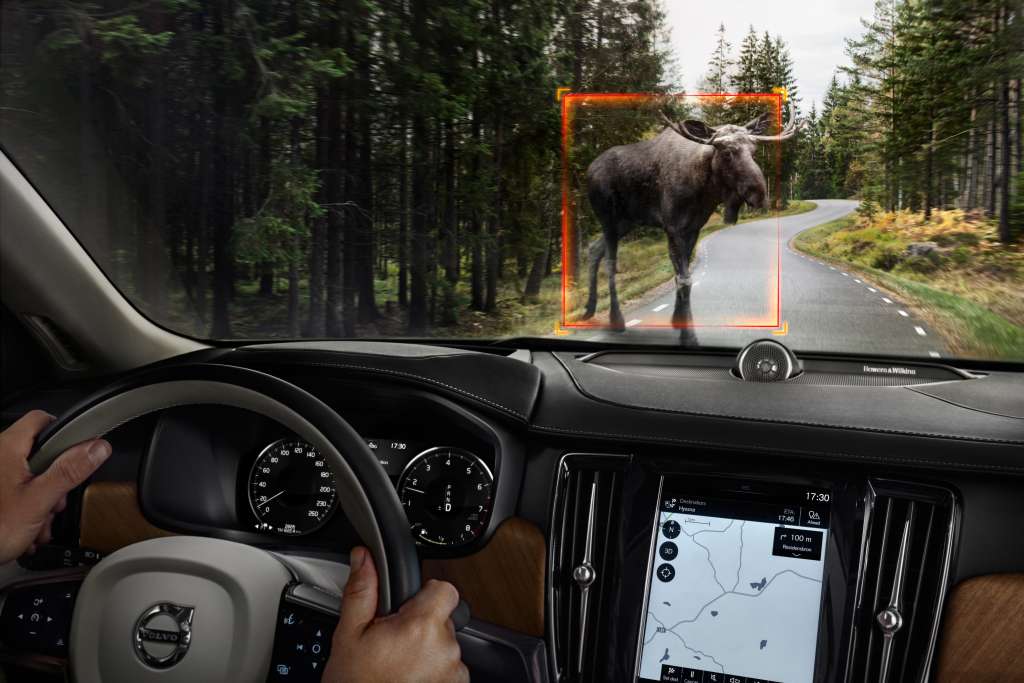 "With the launch of the XC90 we made a clear statement of intent. We are now clearly and firmly in the game. With $11 USD billion of investment over the past 5 years we have not only reimagined what Volvo Cars can be – we are now delivering on our promise of a resurgent and relevant Volvo Cars brand," said Håkan Samuelsson, President & CEO, Volvo Car Group.
CW Says….
Thanks to social media, and a post sharing a news-byte from Autocar.co.uk, I stumbled on this brilliant rendering of what the S90 would look like in wagon form, to be dubbed the V90. I showed it to one of the Volvo upper-management at the launch of the new XC90 yesterday, and to my surprise, he confirmed that the rendering is largely accurate, save for a slightly more 'curved / tapered' rear-hatch area, ala 'shooting-brake'. Let's hope we get this here too someday! Thanks Volvo, for keeping the dreams of wagon-lovers all over the world alive. – CW.
The Volvo S90 set to make its public debut at the Detroit Motor Show in January next year.