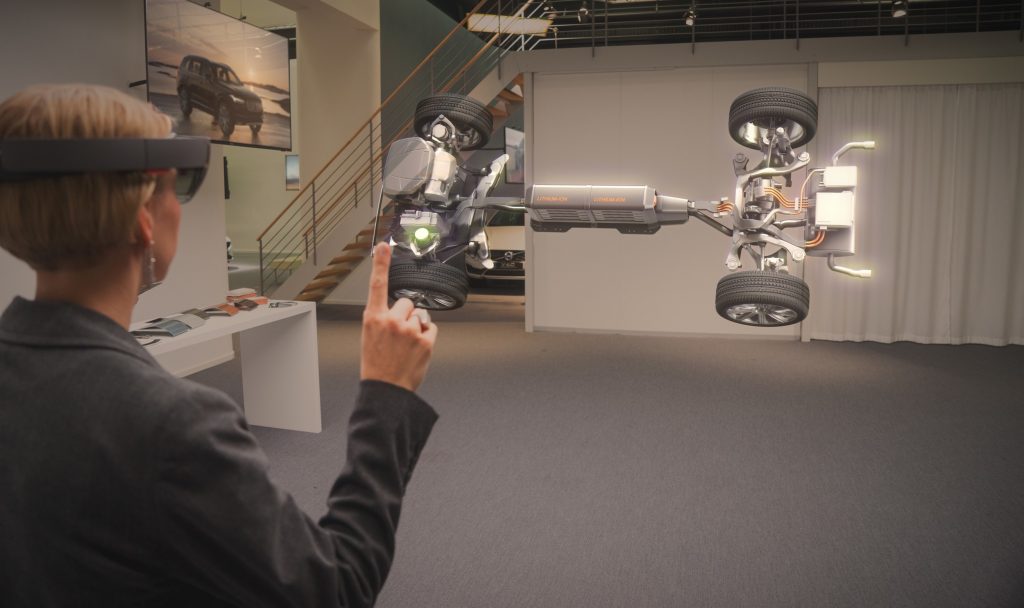 ADVERTISEMENT
Volvo has announced partnership with Microsoft to jointly develop next generation automotive technologies.
The two companies recently revealed how Microsoft HoloLens, the world's first fully untethered holographic computer, might be used in future to redefine how customers first encounter and explore a car, as well as how cars might be bought and sold in the future.
"HoloLens offers the freedom to create a bespoke experience which customers can steer themselves. Imagine using mixed reality to choose the type of car you want – to explore the colours, rims, or get a better understanding of the features, services and options available," said Björn Annwall, Senior Vice President, Marketing, Sales and Service at Volvo Cars.
He added HoloLens technology might also liberate dealers from more traditional sales environments and allow them to take a car configurator out on the road in small Pop-Up stores, shopping malls or on the high street, opening up new sales channels and introducing cars to a far larger potential audience.
"We are thrilled to be working with Volvo Cars to reimagine what is possible in car design, discovery and purchasing. We are excited to be at this intersection of technology and human-centric design with Volvo," Scott Erickson, Senior Director, Microsoft HoloLens at Microsoft Corp.
Areas of future collaboration between the two companies could include autonomous driving technologies and the utilisation of data generated from connected cars to create new services.
"We are extremely happy to innovate with Microsoft in the field of future mobility," said Klas Bendrik, Senior Vice President and Chief Information Officer at Volvo Cars. "Today's technology will allow us to achieve not only a more sustainable and crash-free future but also new benefits for our customers and society. Together with Microsoft we aim to pioneer in this field."
Other areas of cooperation are expected to include how information gathered by cars and their drivers can be used to enhance the driving experience and the possibility of using predictive analytics to improve safety.