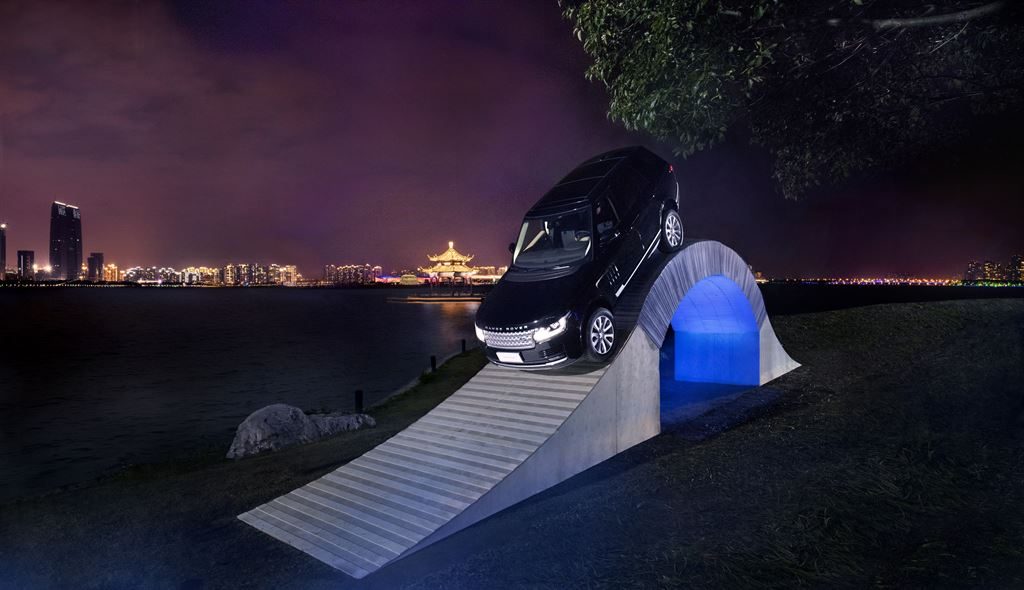 ADVERTISEMENT
Believe it or not, Land Rover has recently driven its flagship Range Rover luxury SUV across a bridge made of paper. The freestanding structure in Suzhou, China, spanned five metres without glue or bolts to hold it in place.
Land Rover commissioned the unique bridge to mark the 45th anniversary of its Range Rover family and to highlight 45 years of Range Rover innovation ahead of the 2015 Guangzhou Motor Show.
The hand-built paper bridge took three days to construct in the ancient water city of Suzhou, which is famous for its bridges and nicknamed 'Venice of the East'. The unique crossing was made of high quality paper supplied by specialist British manufacturer James Cropper PLC.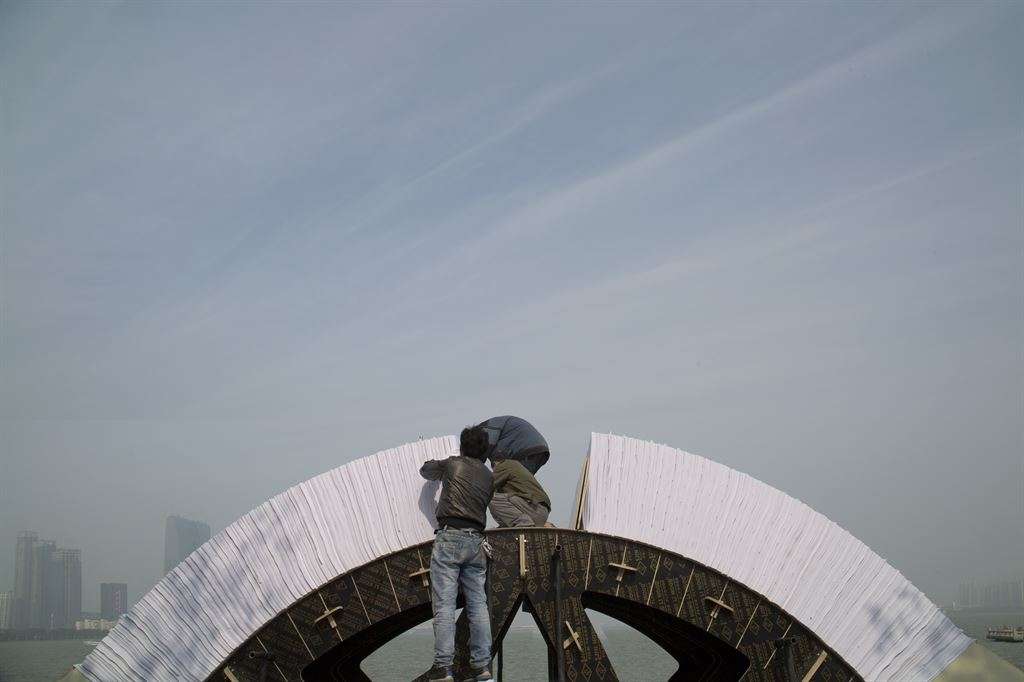 "Paper structures capable of supporting people have been built before but nothing on this scale has ever been attempted. It's pushing engineering boundaries, just like the Range Rover, and the ease and composure with which the vehicle negotiated the arch was genuinely breathtaking", said paper bridge designer and artist Steve Messam.
The jaw dropping drive is the latest in a long line of industry firsts for Land Rover's flagship SUV. Range Rover was the world's first ever luxury SUV when it debuted in 1970 and was the first vehicle to drive across the Darien Gap in Central America two years later. In 1989 it was first 4×4 to be fitted with ABS anti-lock brakes and introduced both Electronic Traction Control and electronic air suspension to the sector in 1992.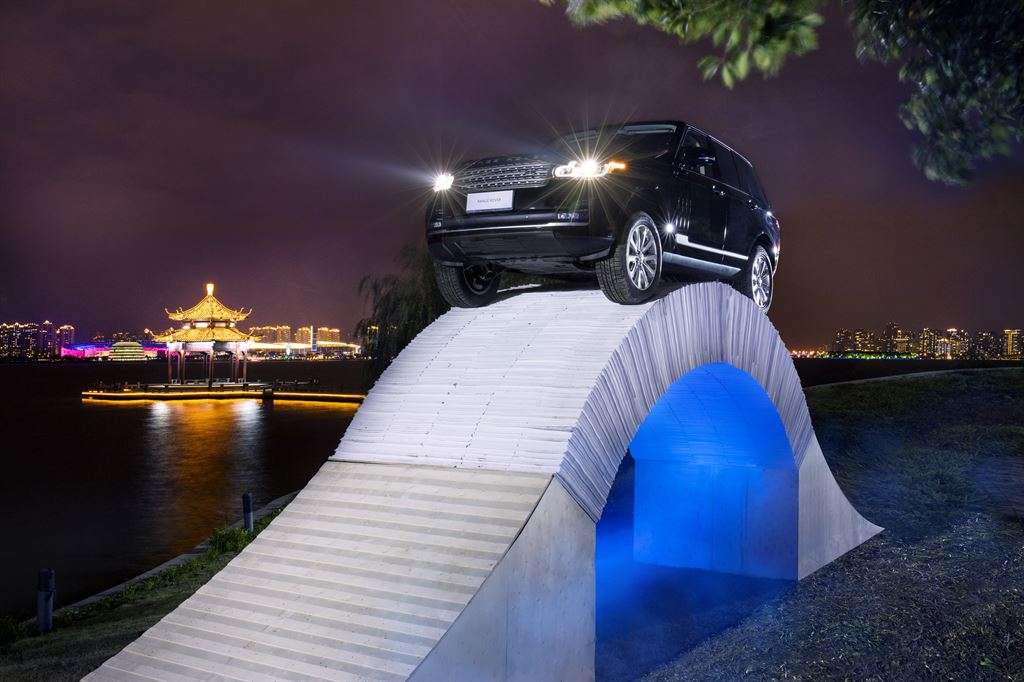 The latest fourth-generation model was the first all-aluminium SUV when it debuted in 2012 at the Paris Auto Show. Its innovative lightweight aluminium body provides a total vehicle saving of up to 420kg compared to using traditional steel.
Land Rover Experience Chief Instructor Chris Zhou was entrusted with negotiating the paper bridge, using a variety of all-terrain technologies to preserve the delicate fabric of the unique structure. You can watch the awesome drive across paper bridge on the YouTube video below!