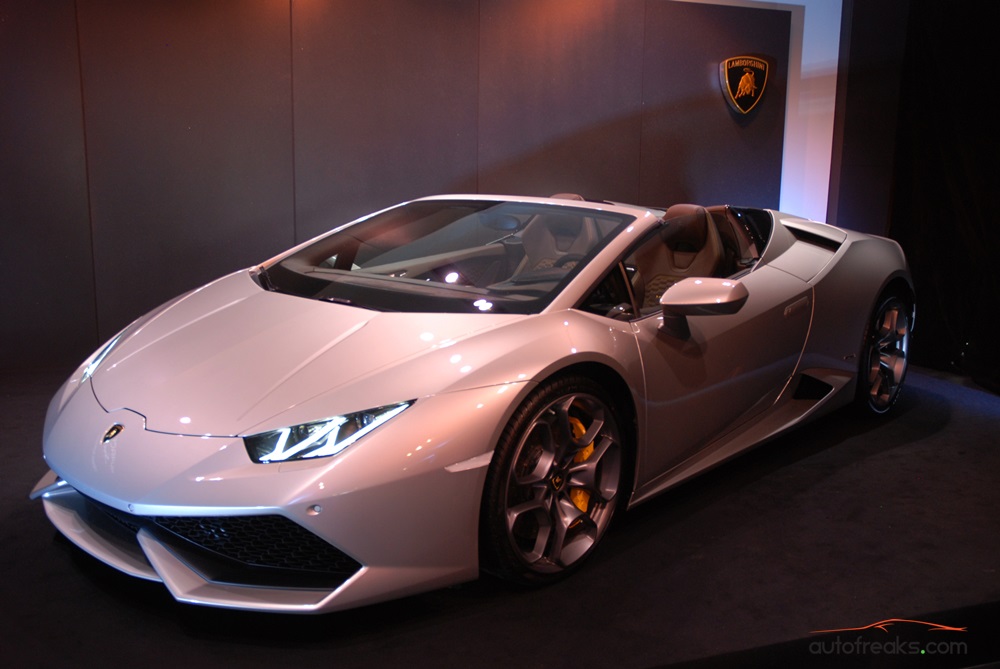 Following its global reveal at the Frankfurt Motor Show in September this year, the Lamborghini Huracán LP 610-4 Spyder has finally arrived on our local soil by JH Italia Sdn. Bhd., the sole authorized dealer for Lamborghini in Malaysia!
The Huracán Spyder is an electrohydraulically operated lightweight soft top variant of the Huracan coupe. Boasting a chassis that is 40% stiffer than its predecessor, the new Huracán Spyder tips the scale at 1,542 kg, which gives the new convertible a power-to-weight ratio of 2.53 kg per hp. The chassis also features a mix of aluminium and carbon fibre, with the occupant cell featuring extensive carbon fibre usage.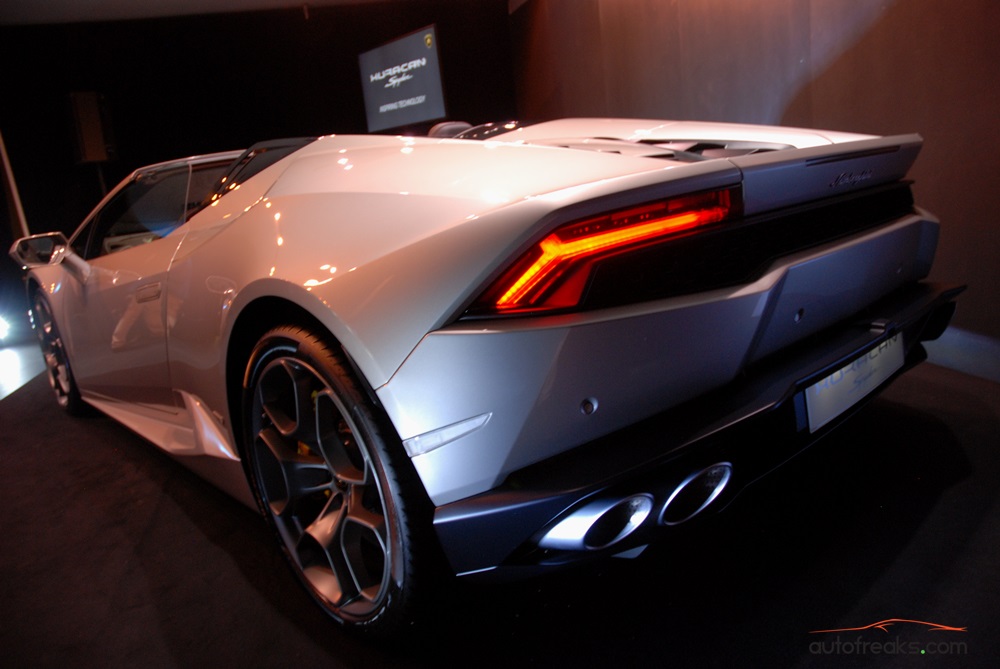 Even with the soft top up, the body lines of the Spyder is different from the hard top. The electrically operated roof requires only 17 seconds to fully retract or close and it can be activated via the button mounted on the center console at speeds of up to 50 km/h. The driver can also lower the rear window to amplify the unique engine note of the Spyder.
Under the hood lies a familiar 5.2-litre V10 found in the hard top Huracán, boasting 610 hp at 8,250 rpm and 560 Nm of torque at 6,500 rpm. As a result, the Spyder is capable of making a century sprint in 3.4 seconds whilst reaching a top speed of 324 km/h. Despite the engine's large capacity, its ECE standardized fuel consumption is a jsut 12.3 L/100 km, thanks to the new stop start technology and cylinder on demand feature.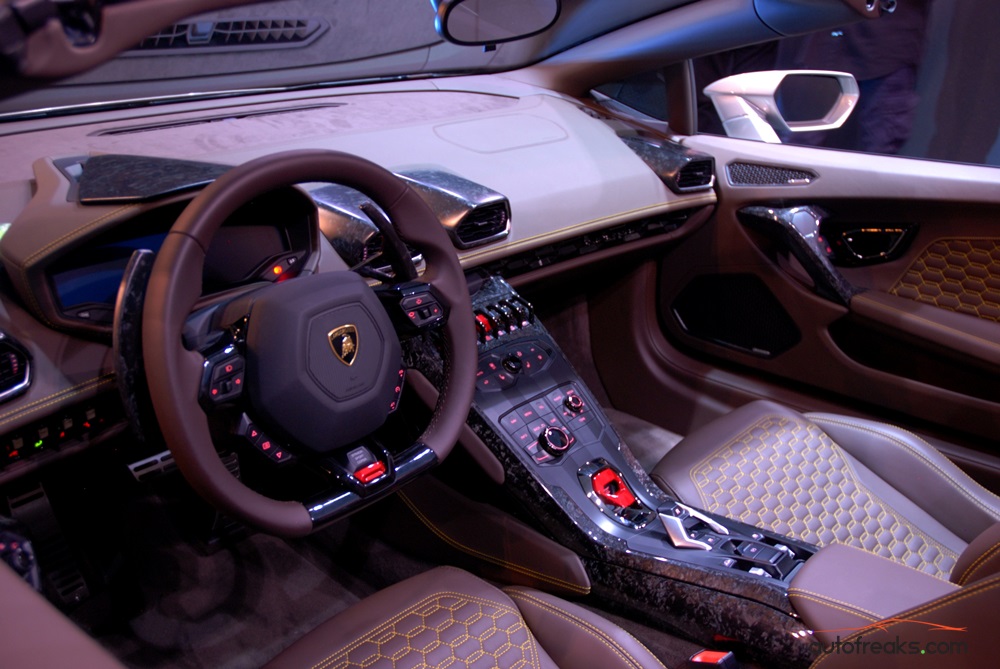 Mr. Sebastien Henry, Head of Operations, South East Asia for Automobili Lamborghini said, "The Huracán Spyder combines the performance of the Huracán coupé paired with the added emotional dimension of open air driving. The Gallardo Spyder, which this car replaces, was the best-selling open top model in Lamborghini's history. We are confident that the Huracan Spyder will surpass this."
Chief Operating Officer of Lamborghini Kuala Lumpur, Marcus Chye commented, "The Huracan Spyder with its ability to open its top in 17 seconds while driving at speeds of up to 50 km/h will go a long way to making open top driving in Malaysia all the more accessible and enjoyable."
This stunning Italian beauty is now available for viewing at Lamborghini's showroom in Glenmarie, Shah Alam and it retails at approximately RM1.35 million before tax. First deliveries will begin in April next year.