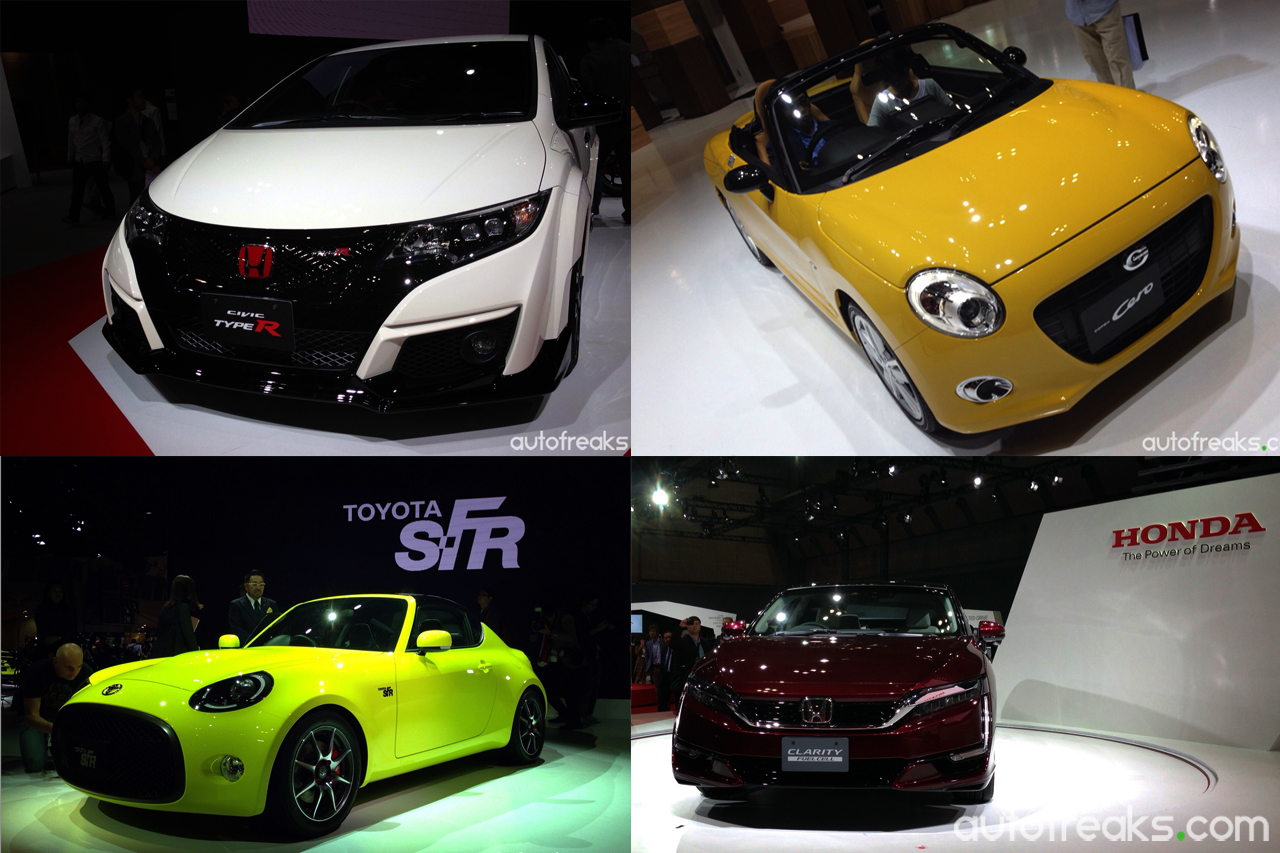 The 2015 Tokyo Motor Show, for what it's worth, definitely featured a lot of interesting cars. From concept cars to production vehicles, TMS had it all. Now, like what we did during the 2015 Bangkok Motor Show, let's take a closer look at cars that we probably won't be getting here. 
1. Daihatsu Copen 
Kei cars are uniquely Japanese, just like the Daihatsu Copen here. The Copen can be had in three distinctive flavours, ranging from the Copen Robe, Copen XPlay and the Copen Cero. All variants are powered by a puny 660 cc turbocharged three pot engine which pushes out 63 horsepower and 92 Nm of torque. Not a lot of grunt, but the little Copen tips the scale at just 870 kg! Prices start from 1,852,200 yen, which translate to RM65,672.84 before tax. Now, if and only if Perodua brought this in, we're pretty sure it will sell like hot cakes.
2. Suzuki Ignis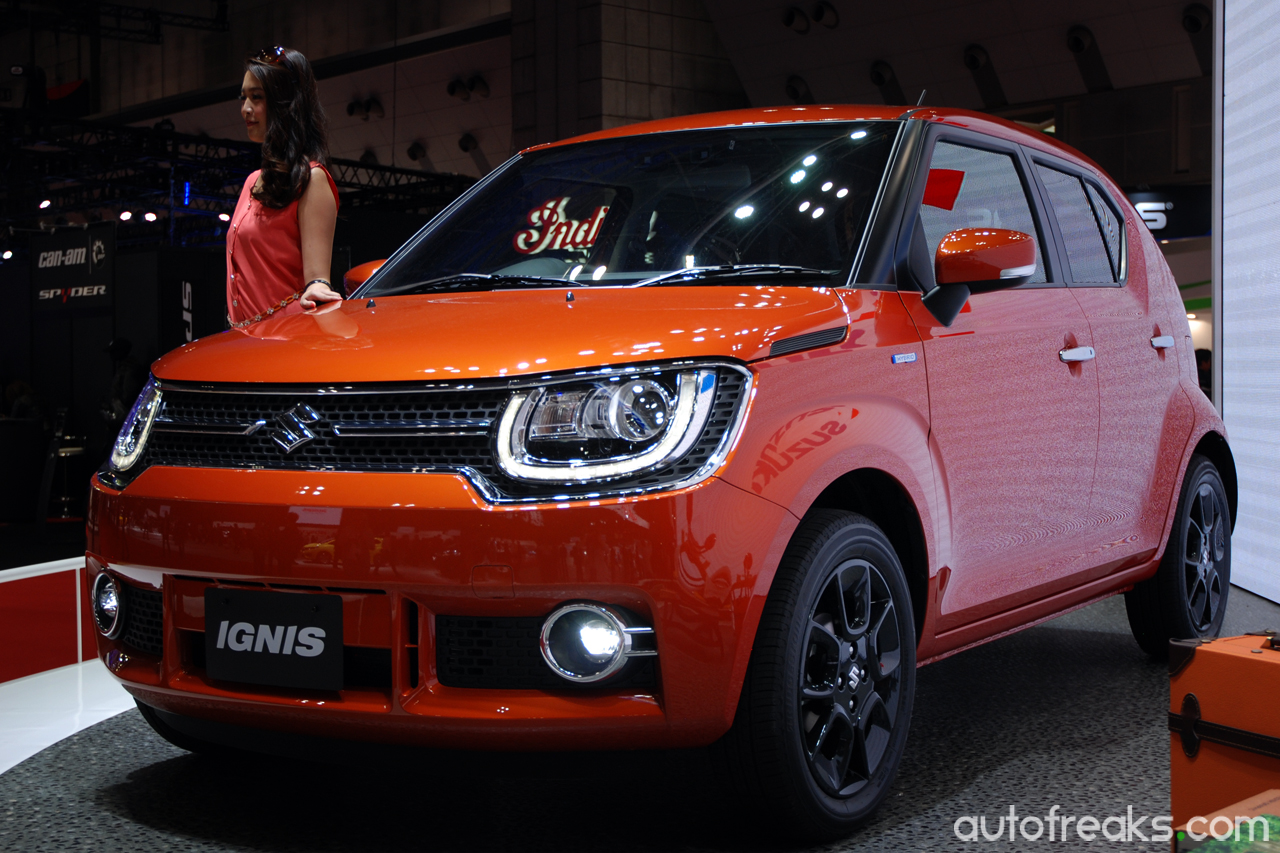 Granted, the Suzuki Ignis shown here is a concept, but from the looks of it, the production version will look almost exactly like this. As we reported earlier, the Suzuki Ignis here has been toned down from the iM-4 concept. Expect Suzuki's new Boosterjet range of engines to power the little Ignis. The new Ignis is expected to reach Japanese showrooms next year. Will this ever reach here? Probably not. We'd pay good money if Suzuki brought in a hotter Ignis Sport.
3. Honda Clarity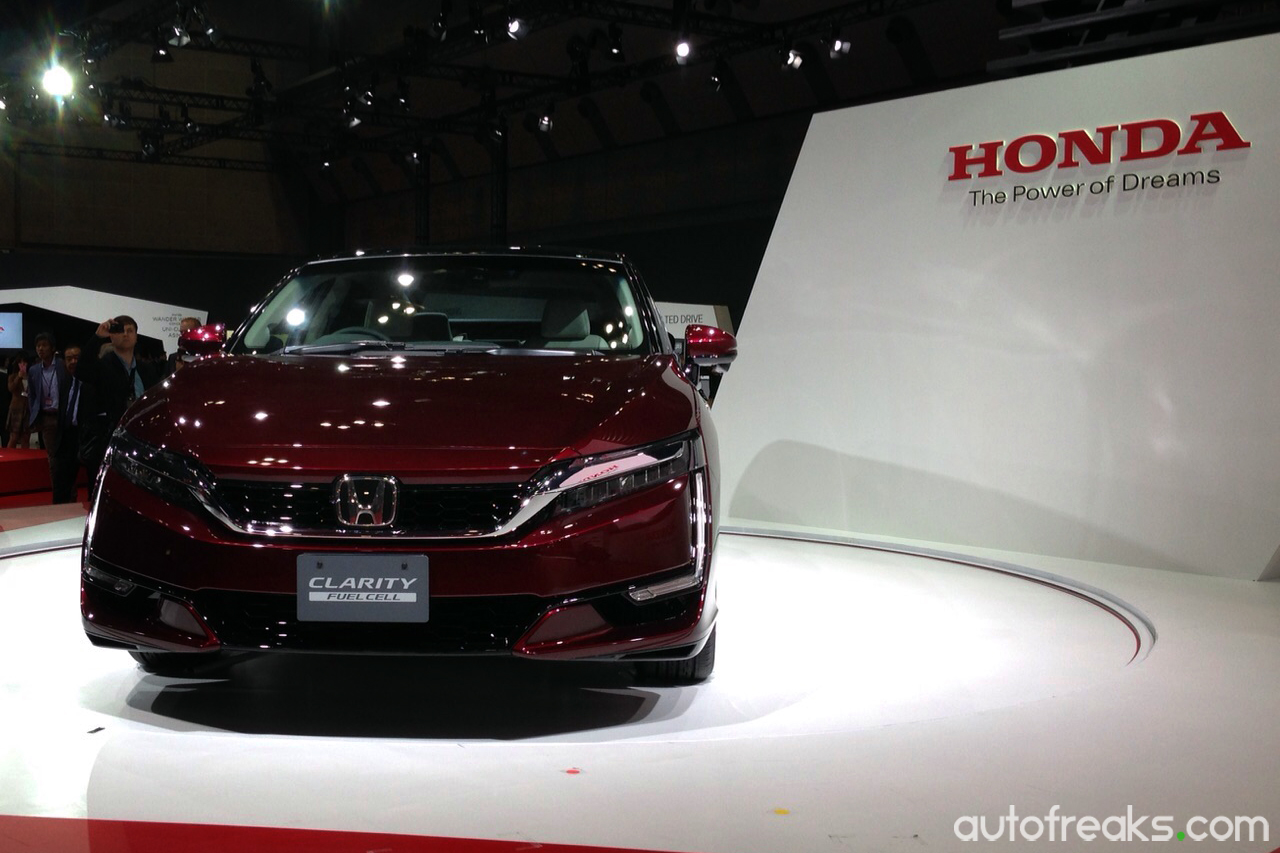 Now in its second generation, the Honda Clarity is actually a fuel cell vehicle. With a range of 700 km, the Honda Clarity beats the Toyota Mirai's 502 km by quite a margin. Besides, the Honda Clarity is also easier on the eyes than its main rival. It is a shame that fuel cell refilling stations are non-existent in Malaysia. The Honda Clarity retails for 7.66 million yen in Japan, and sales is currently limited to local government bodies and business entities at the time being.
4. Honda NSX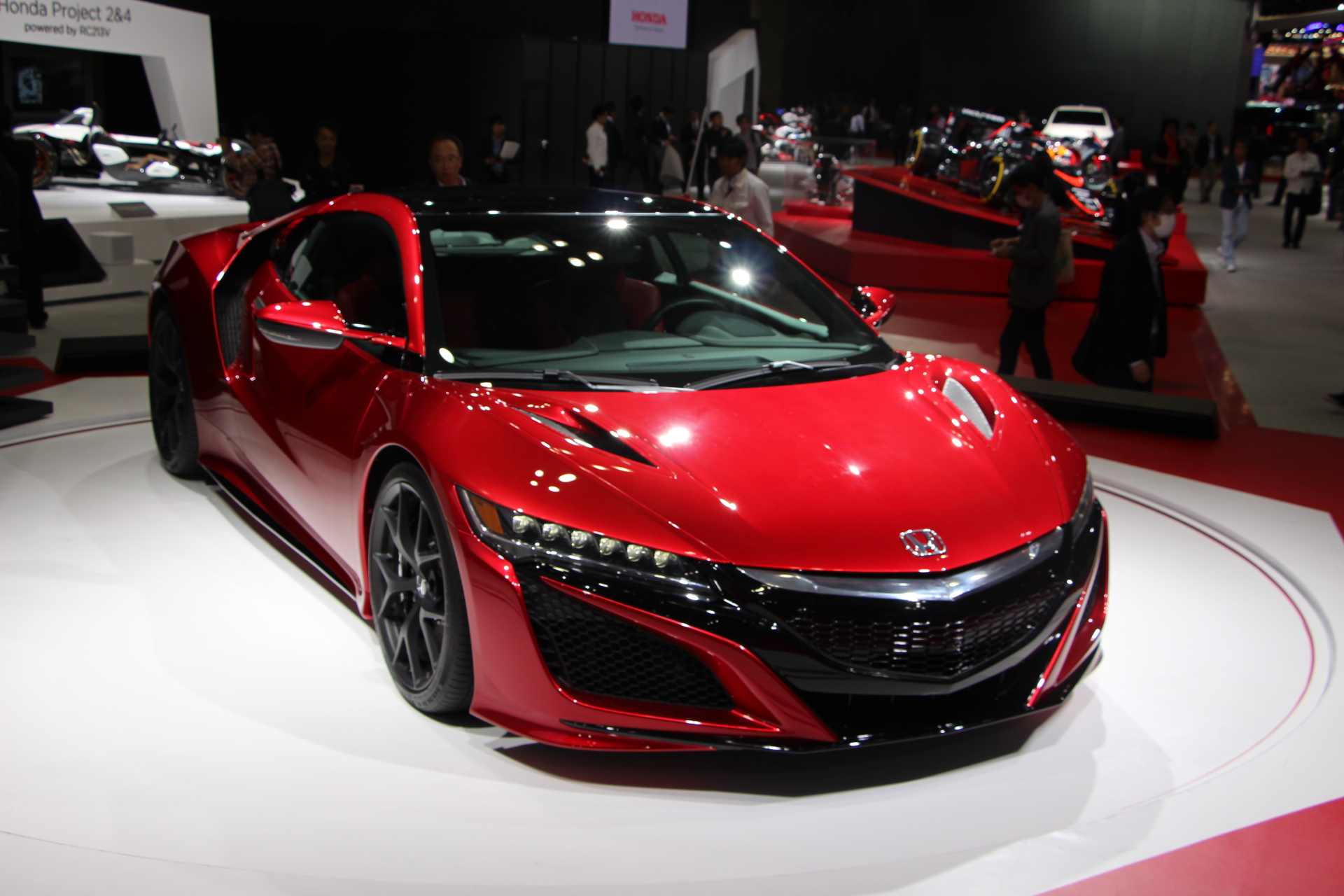 A stunning beauty, this Honda NSX. If I may say, AF was very fortunate to catch the beauty in the skin, as I sincerely believe that to truly appreciate the reborn Honda NSX, is to view it in person. Honda has nailed the design of the NSX, though some may lament that it looks overdone, when compared to its spiritual predecessor, which had sleek lines and a low slung body. Will we be seeing this here? A resounding no, unfortunately.
5. Peugeot 308 GTI 270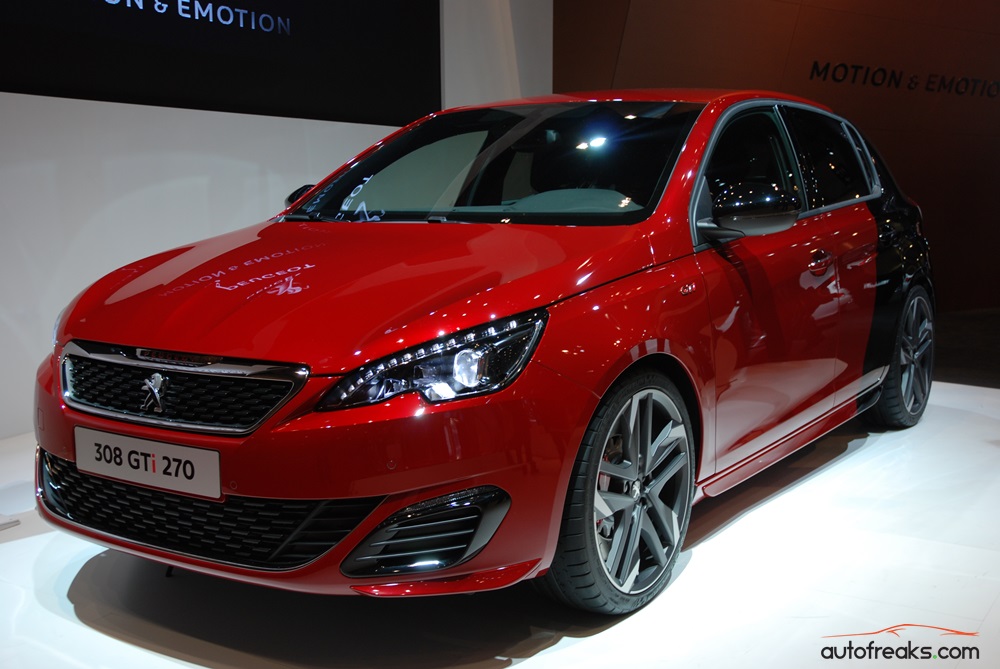 Sitting quietly at the 2015 Tokyo Motor Show is the Peugeot 308 GTI 270, a beefed-up version of the 308 GTI. The 308 GTI 270 benefits from stiffer suspension bushings all round, a Torsen LSD (no, not the drug), 19-inch "Carbone" light-weight alloys and Alcantara-adorned bucket seats. We loved the smaller Peugeot 208 GTI, and we have no reasons to believe that the 308 GTI would be even better. We highly doubt that the hot hatch will reach local shores, if ever.
6. Ken Okuyama Kode9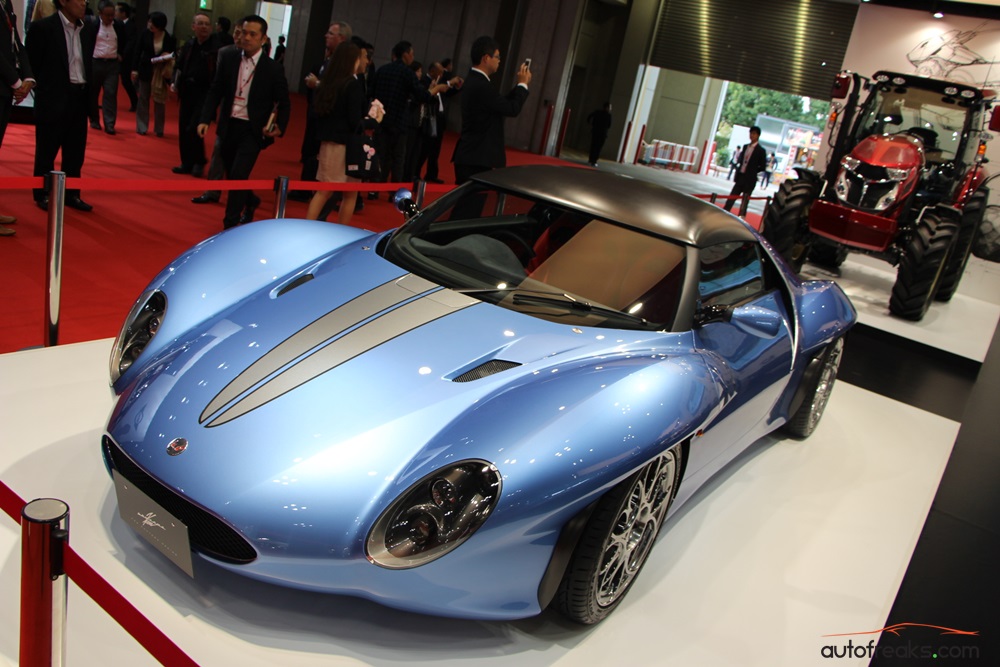 The Kode9 shown here packs all the right ingredients for an awesome experience, with a supercharged 1.8-litre engine pushing out 350 PS to the rear wheels via a six-speed manual. It appears that the engine has changed since the 2013 Tokyo Motor Show, as the Kode9 was powered by a supercharged 2.0-litre engine back then. The Kode9 rides on a Lotus Elise platform for maximum agility and superior power-to-weight ratio. We would definitely look to have a go at this hand-built roadster, but the possibility of this car coming here is zilch. Bummer.
7. Abarth 659 Biposto (Alia's pick)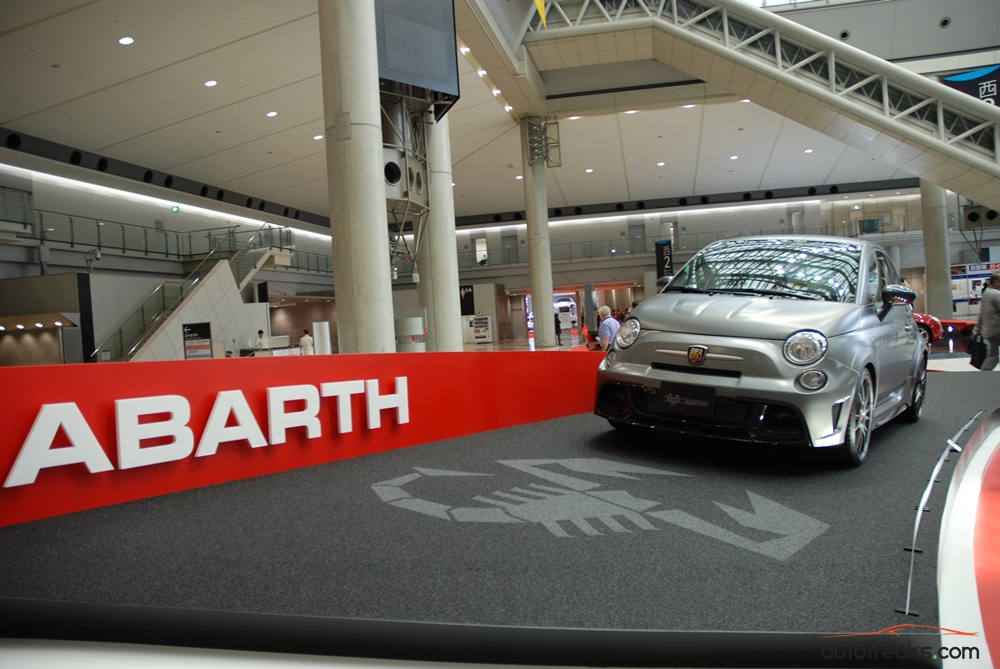 It's all about racing at Abarth. The 695 Biposto as seen on the picture above pursues the Spartan essence – with no air conditioning to reduce weight as much as possible (997kg), so imagine what it would feels like driving one in our tropical warm climate! However, don't underestimate its diminutive figure as this small pocket rocket is powered by a 1.4 T-Jet engine that generates 190hp. This allows it accelerate from 0 to 100 km/h in just 5.9 seconds and on to a top speed of 230 km/h. In case you're wondering, the word Biposto means two seater in Italian.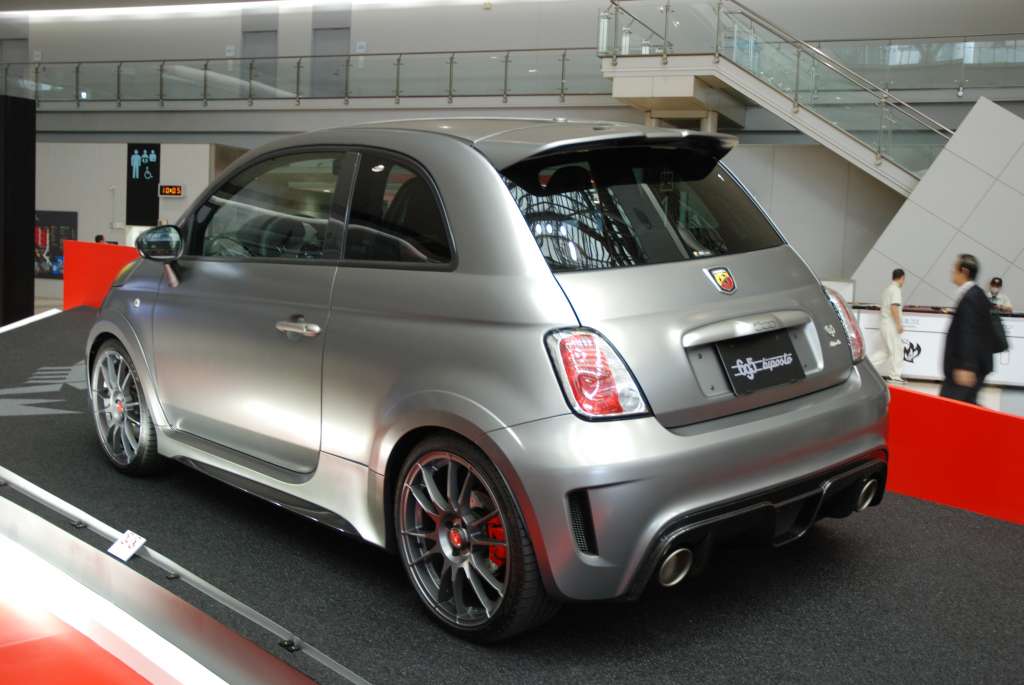 8. AMG – MV Agusta (CW's pick)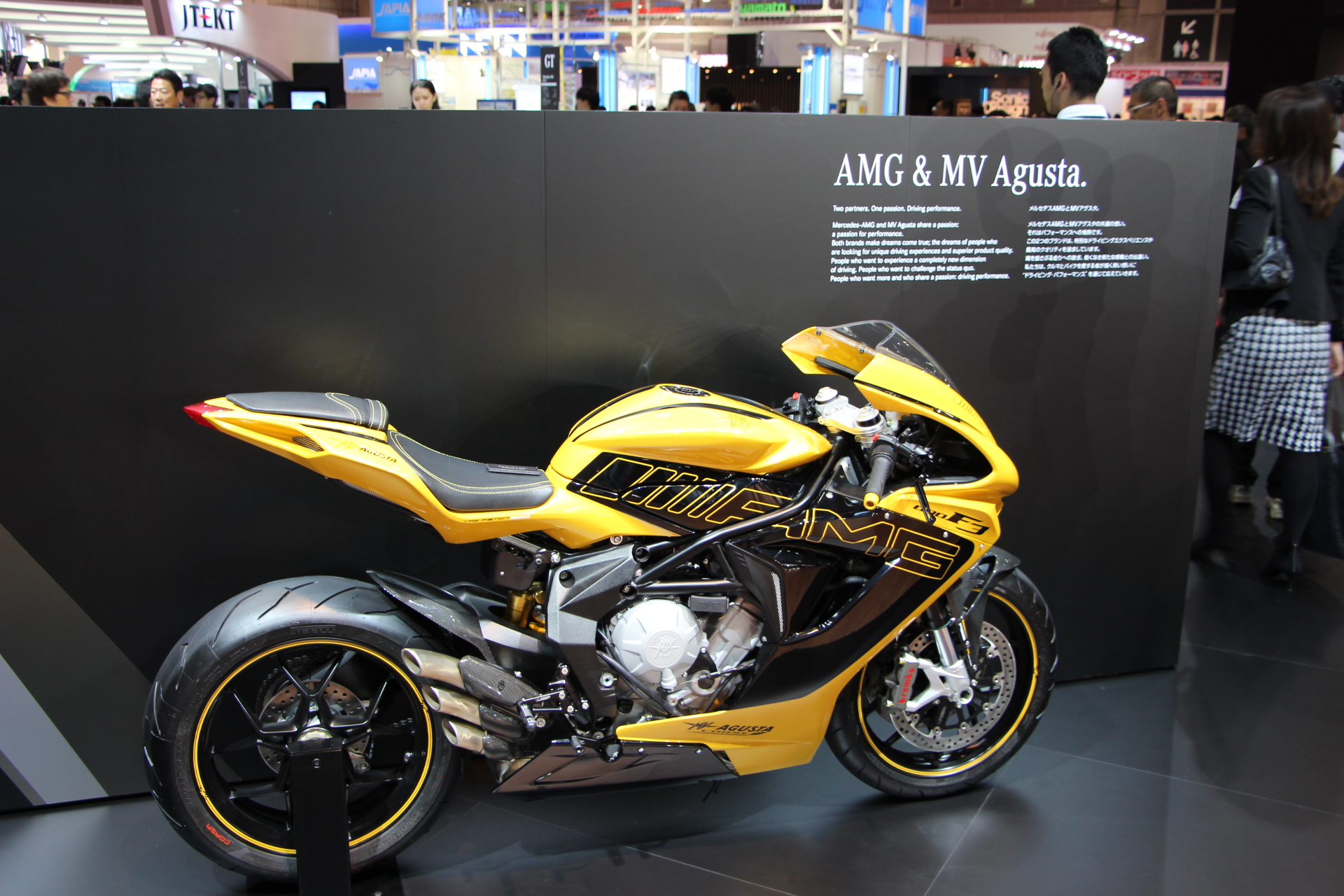 Okay, I cheated a bit. It's not a car, but it was co-developed by AMG. Tucked away and almost hidden from view was this absolute stunner of a bike by AMG & MV Agusta. Yes, we all know that Proton once owned the venerable Italian bike marque, and maybe, just maybe, this bike may have come to our shores if so, but there's not a chance in hell of that happening now. Pity though, because it's a beaut!