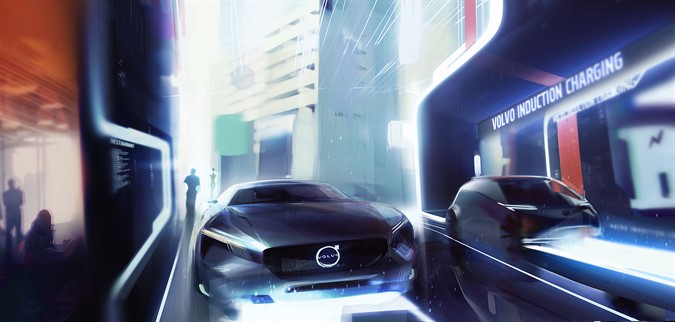 Volvo recently announced that it will add plug-in hybrid vehicles across its entire product range, develop a whole new line of electrified smaller cars, and build an all-electric car for sale by 2019.
The Swedish company revealed its new strategy which involves the introduction of plug-in hybrid versions of its 90 series and 60 series larger cars, based on the company's new Scalable Product Architecture. This new step already begun with the launch of the T8 Twin Engine All-Wheel Drive plug-in hybrid version of its new XC90 SUV and will continue with plug-in hybrid versions of the new S90 premium sedan and other forthcoming models.
The company will also broaden the range of plug-in hybrid cars it offers with the introduction of a new front-wheel drive Twin Engine variant.
Apart from that, the Swedish car maker will further deepen its product offering with the introduction of an entirely new range of smaller 40 series cars based on its newly-developed Compact Modular Architecture (CMA), which, like SPA, has been designed from the outset for electrification.
Finally, the automaker confirmed that it will build an all-electric car for sale by 2019, though they have yet to provide any details of this planned model.
"We believe that the time has come for electrified cars to cease being a niche technology and enter the mainstream," Håkan Samuelsson, President and CEO of Volvo Cars, said. "We are confident that in two years' time, 10 per cent of Volvo's global sales will be electrified cars".