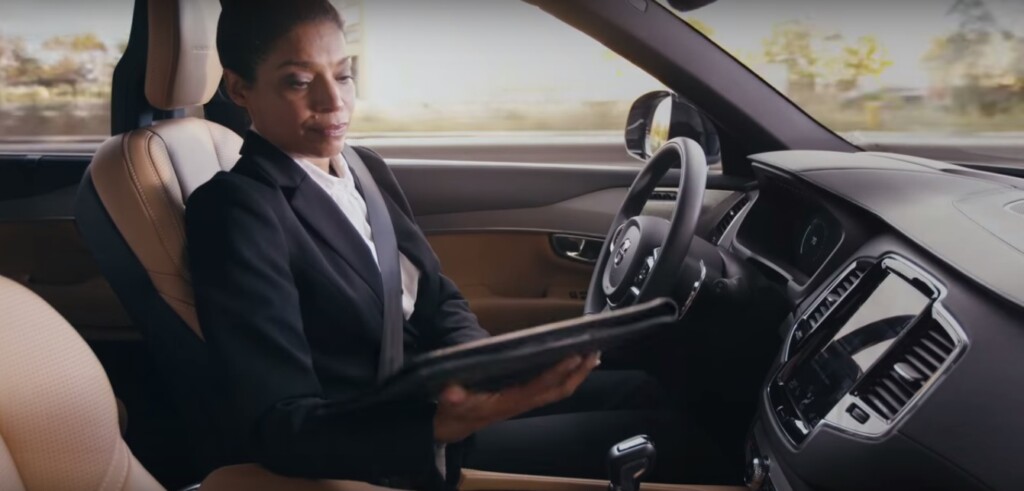 ADVERTISEMENT
Volvo Cars has revealed one of the industry's most advanced and easy-to-use interfaces to oversee how drivers will transfer control to a car's autonomous driving (AD) mode in its forthcoming cars, called the IntelliSafe Auto Pilot.
Designed to be simple and intuitive, the autonomous mode is activated and deactivated with specially-designed paddles on the steering wheel.
When entering a route where autonomous driving is available, the car gives the driver a message that the Auto Pilot is ready. At the same time, lights on the steering-wheel paddles start flashing.
The driver pulls both paddles simultaneously to activate autonomous mode. The lights on the paddles then change to constant green and Auto Pilot confirms that the driving and the supervision has been delegated to the car.
When autonomous driving is no longer available, the driver is prompted to take over again. A 60-second countdown is displayed.
If the driver, for any reason, doesn't use the paddles to regain control within this minute, the car will bring itself to a safe stop.
According to the automaker, the new IntelliSafe Auto Pilot will debut on 100 XC90 prototype which will be available as part of the company's Drive Me project which kicks in Gothenburg in 2017. Following its use in Drive Me, the IntelliSafe Auto Pilot will then be introduced to the general public.