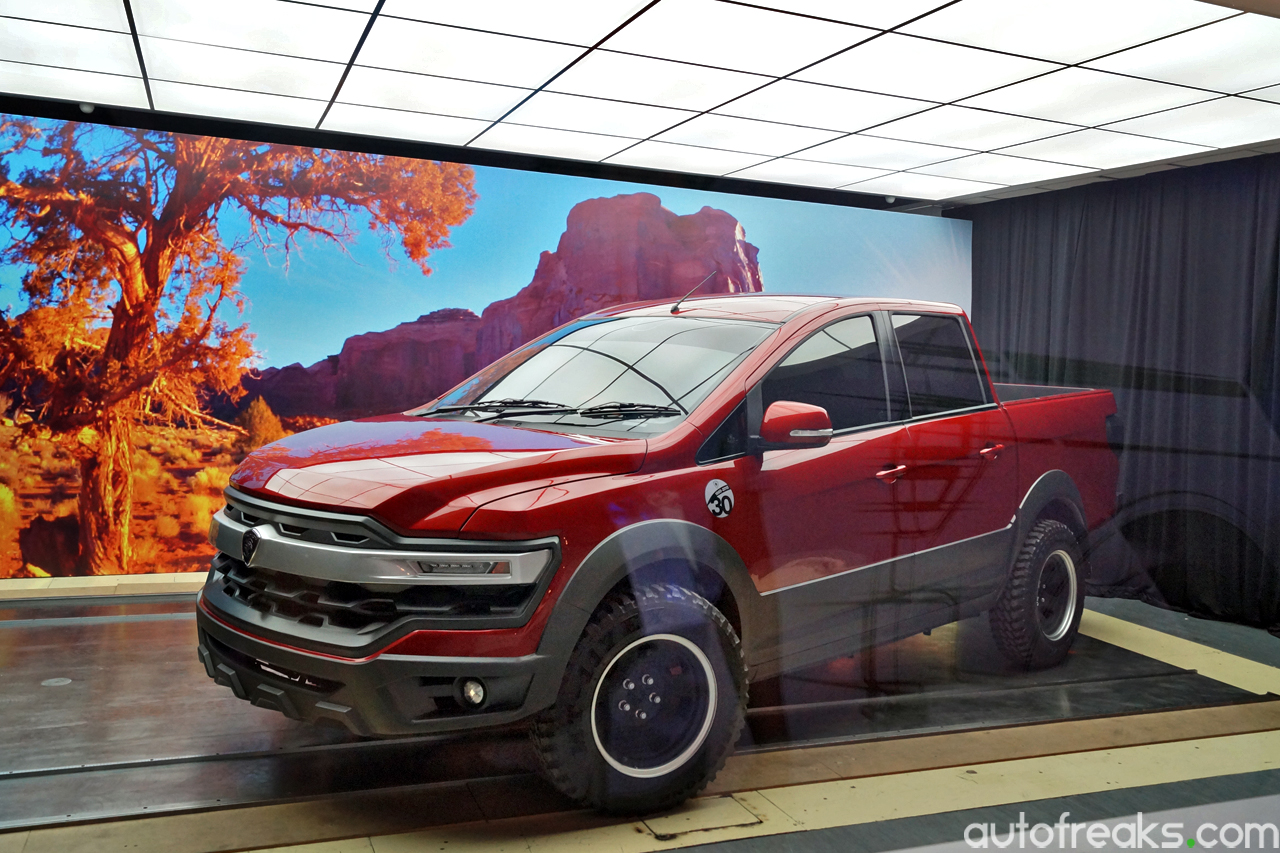 As mentioned earlier, Proton has lifted the embargo for photos taken at their Research & Development centre, and here are photos of the pickup truck concept. You can check this one out for yourself at the Alami Proton Carnival 2015 happening this weekend.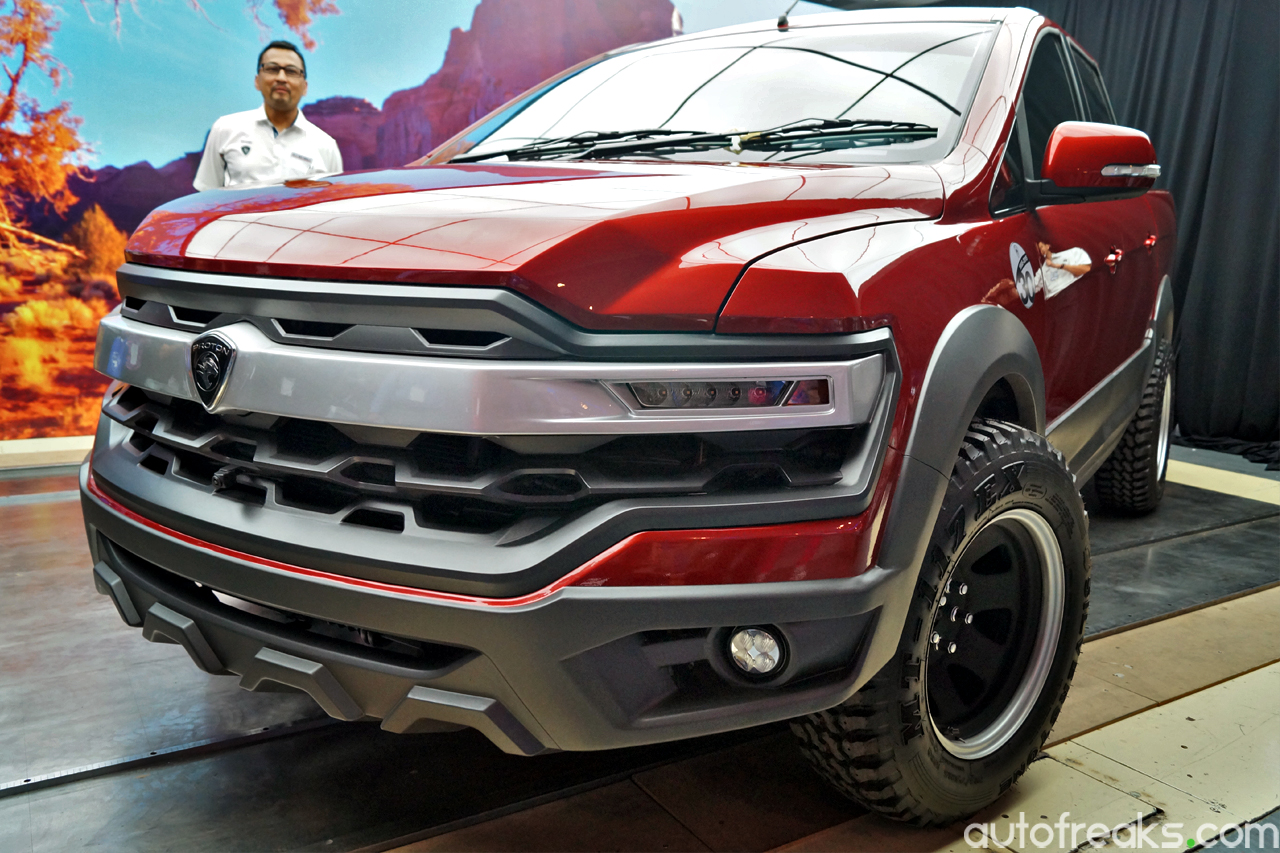 At the moment, Proton has not given a name for this pickup truck concept, and has not shared any further details regarding this concept truck. From the looks of it, the pickup truck concept here is riding on the Proton Exora's platform, though modified with a rear bed.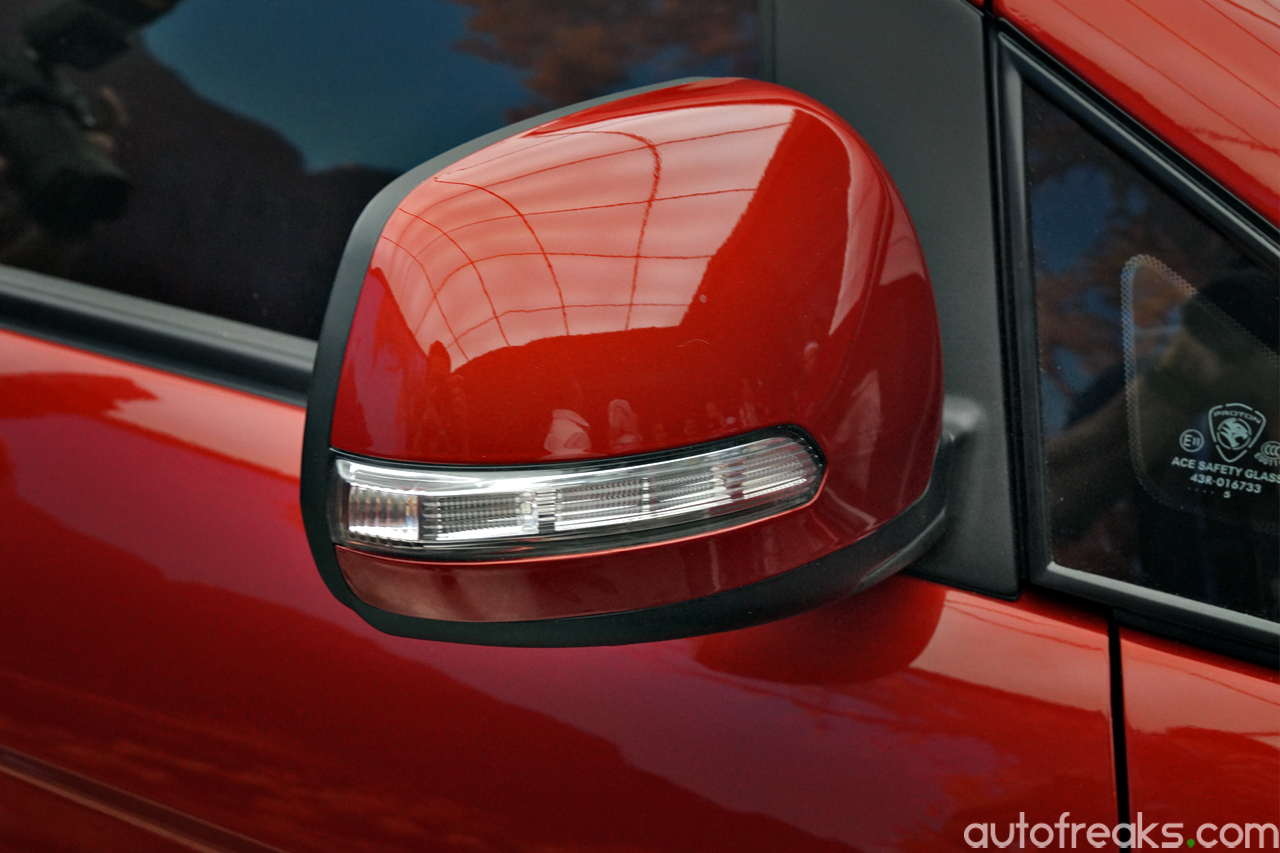 Design wise, the front end of the Proton pickup truck concept is rather muscular, with a large front grille and centre slit. The rear end of the truck has a large Proton wording across the rear tailgate. The rear lights are surprisingly small for a truck of this size. Meanwhile, the side profile has hints of the Proton Exora from the A-pillar onwards, and it appears to share the Proton Exora's front quarter window. Even the front LED daytime running lights are lifted off the 2015 Exora.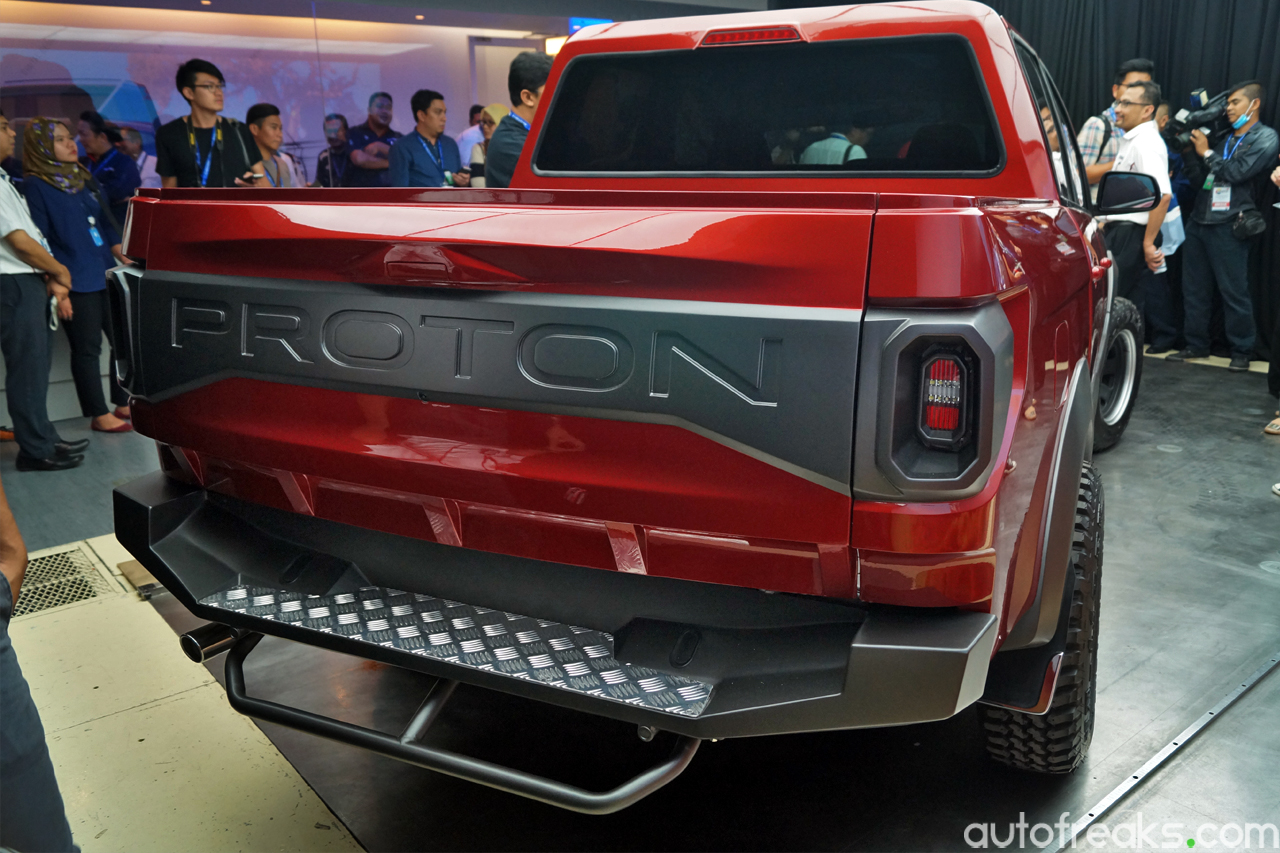 Other details include 16-inch wheels wrapped with off-road rubbers all round. The pickup truck concept here features rims with five lug nuts, compared to six lug nuts on regular trucks. Interestingly enough, unlike other pickup trucks which employs the use of leaf springs suspension at the back, this concept here rides on a torsion beam rear suspension.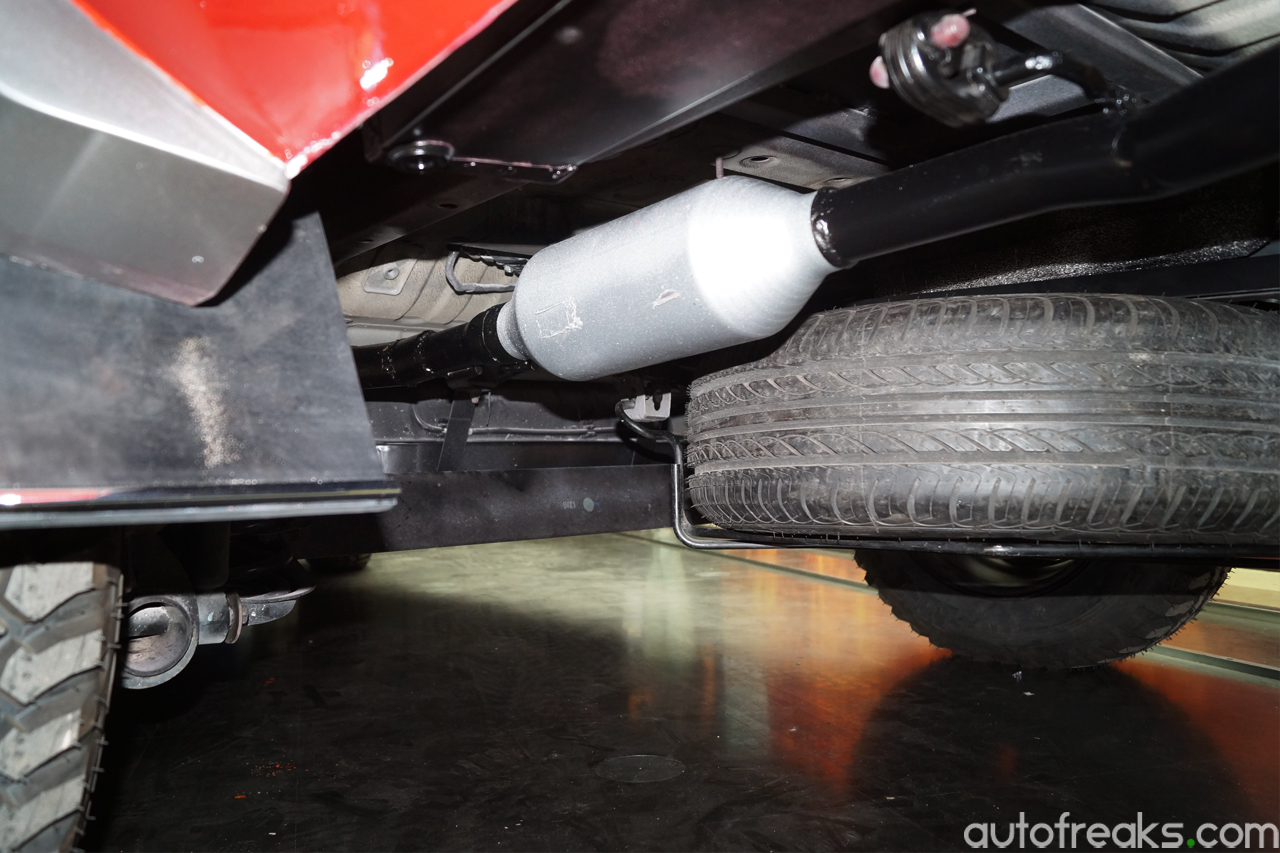 Proton has not mentioned whether this pickup truck concept will enter production or not, though it would certainly open up new market opportunities if Proton decides to.