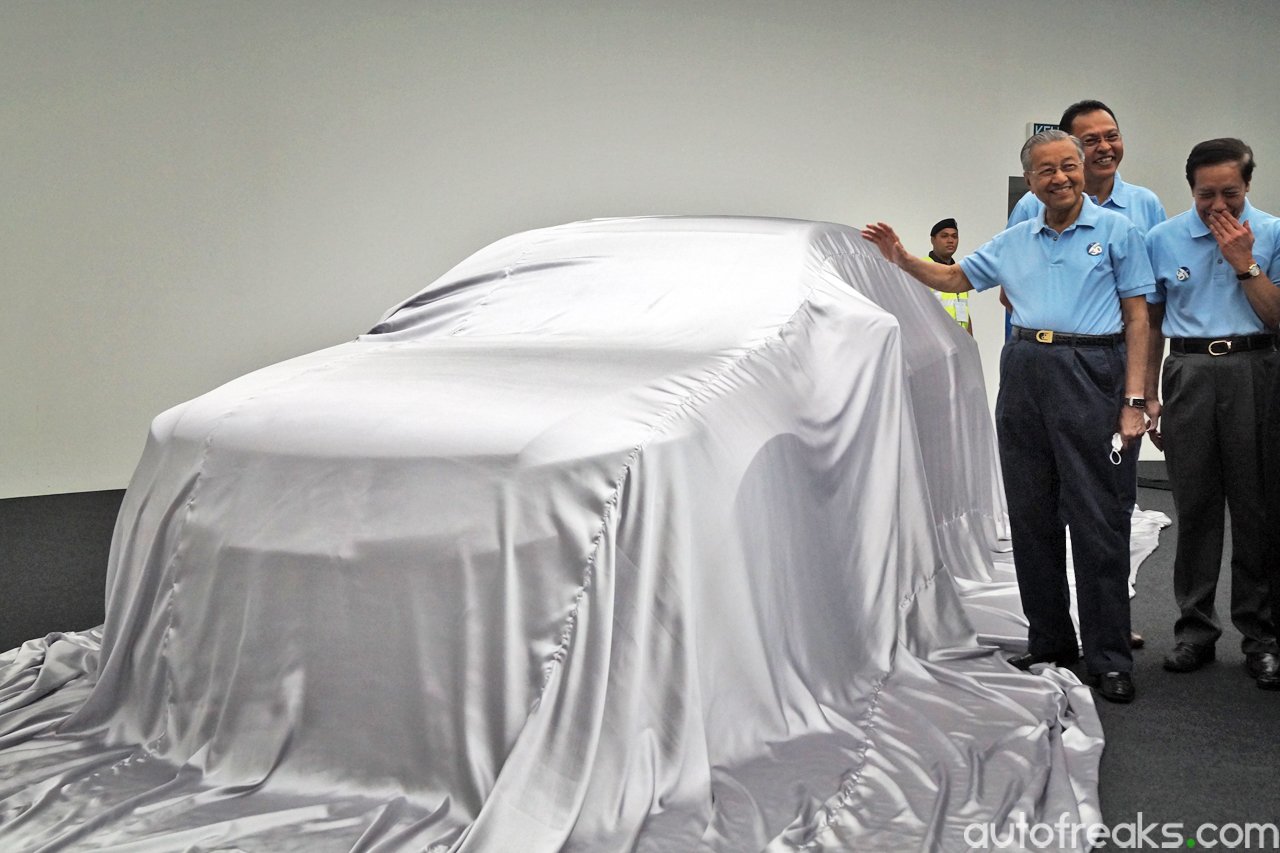 At today's Alami Proton Carnival, Proton's chairman Tun Dr Mahathir made an appearance and teased the 2016 Proton Perdana! Check out the photos below.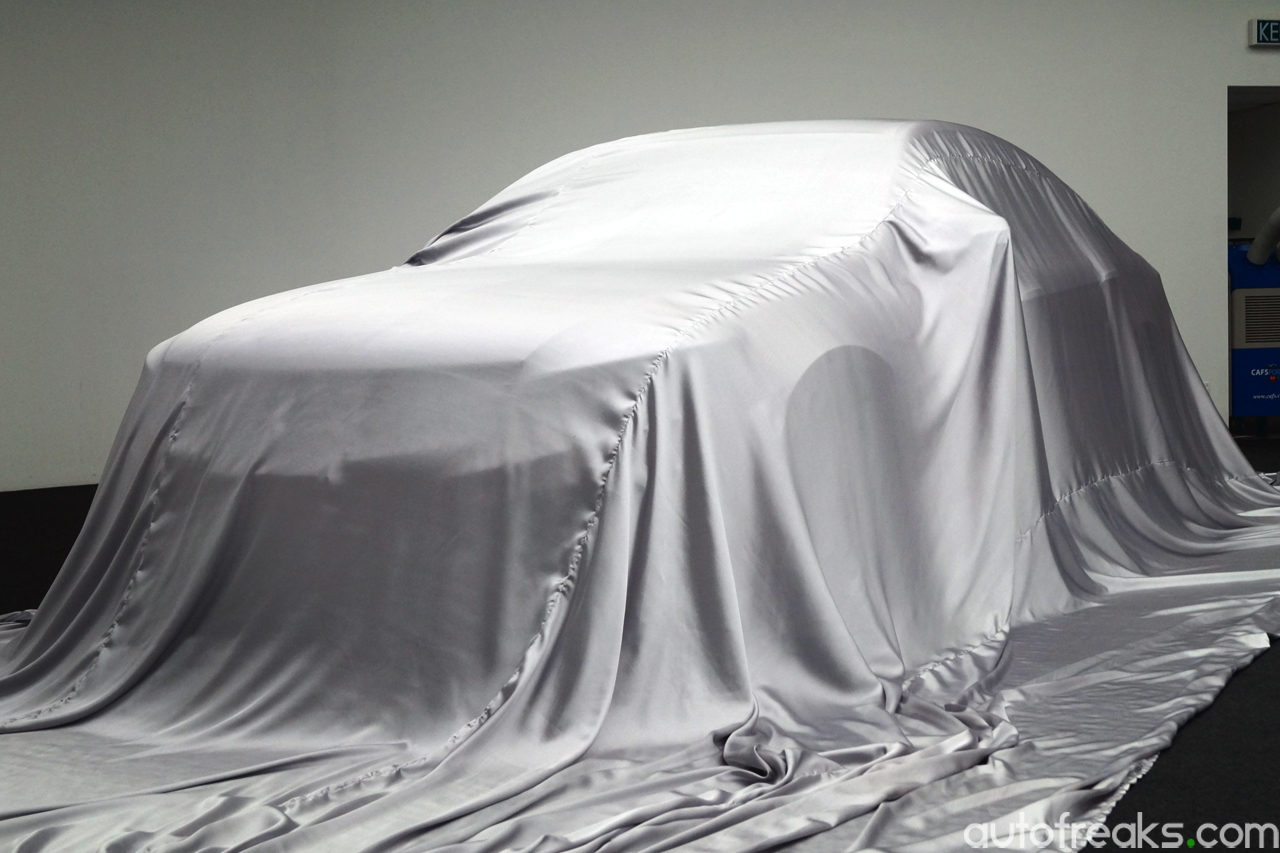 Just a quick recap, the 2016 Proton Perdana won't be the same as the current Proton Perdana, which is just a mere rebadge of the eight-generation Honda Accord. The 2016 Proton Perdana will share its platform with the Accord, but with a heavily revised exterior. Proton built a one-off prototype for the Kapsul movie, and the design of that Perdana has some elements shared with the 2016 Perdana.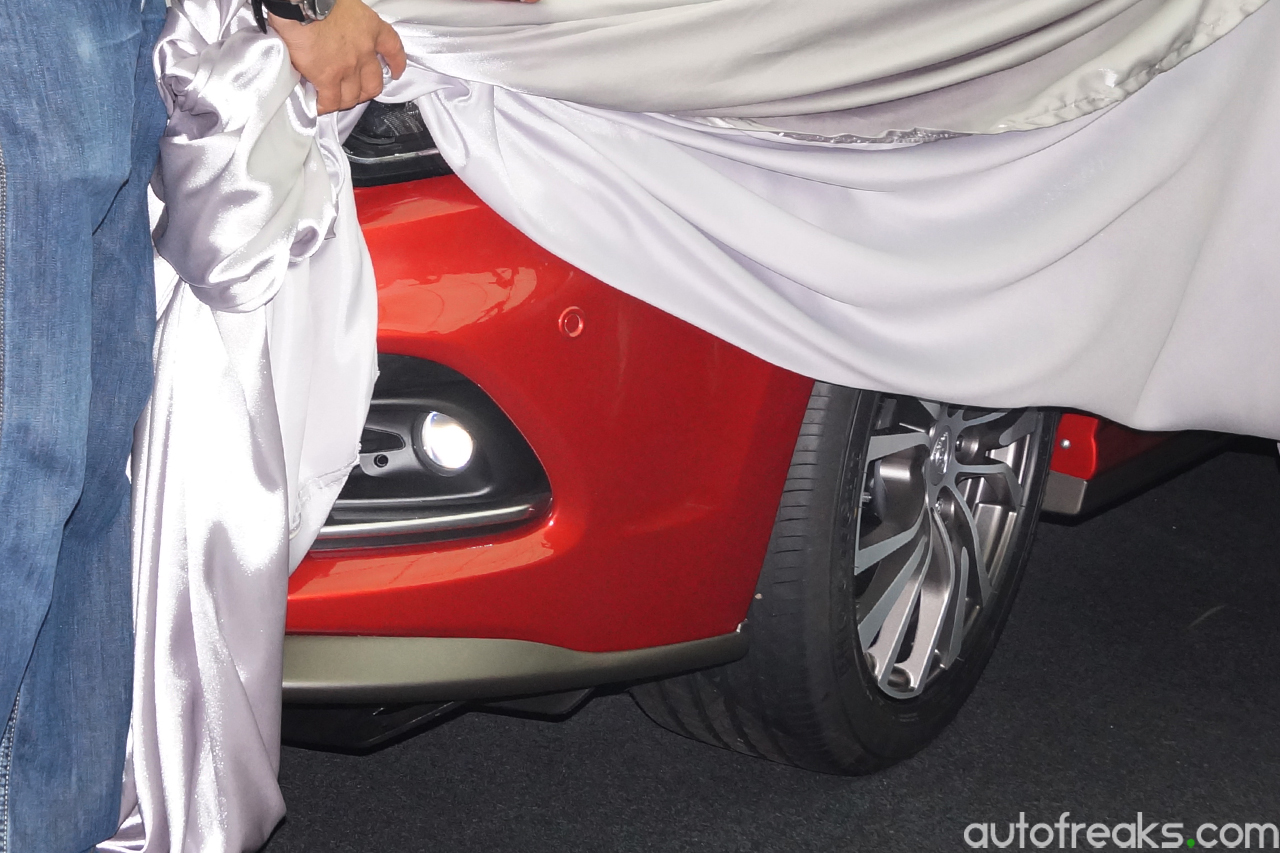 Under the sheets, Tun Dr Mahathir teased the front end of the new Perdana, which features a eye-catching shade of red. There is also a pair of projector foglights at each corner. Interestingly, it appears that at least one variant of the 2016 Proton Perdana will feature front parking sensors, something reserved to the Suprima S Premium at the moment. We also caught a glimpse of the foglight garnish up front.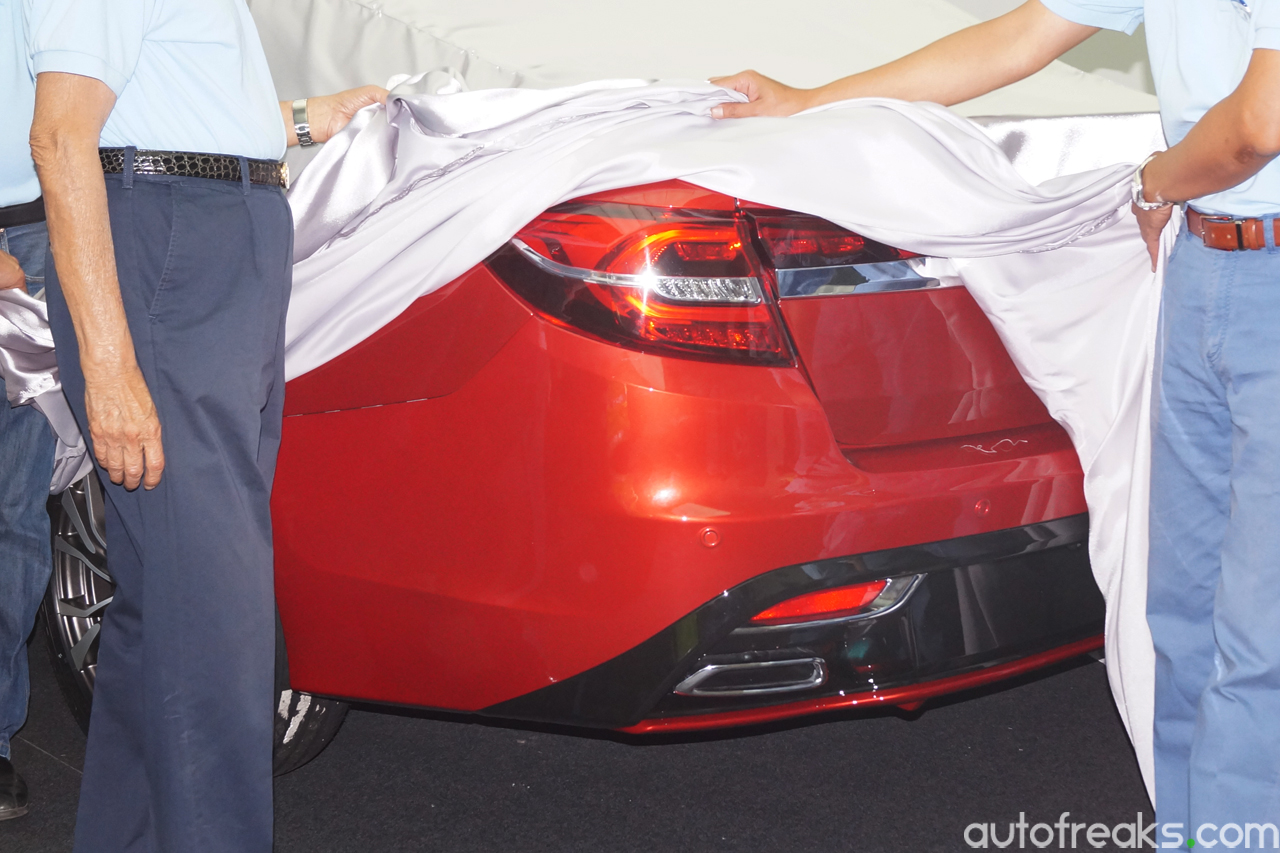 Moving to the rear, the lights are similar to the ones shown in the Kapsul movie, though the final product appears to have smoother curves. The chrome strip inside the tail light isn't as obvious as the one-off Perdana. The rear muffler is integrated into the bottom half of the bumper, with a pair of rear reflectors above each muffler. The 2016 Proton Perdana will also be getting four reverse sensors. Wheel size appears to be 18-inches.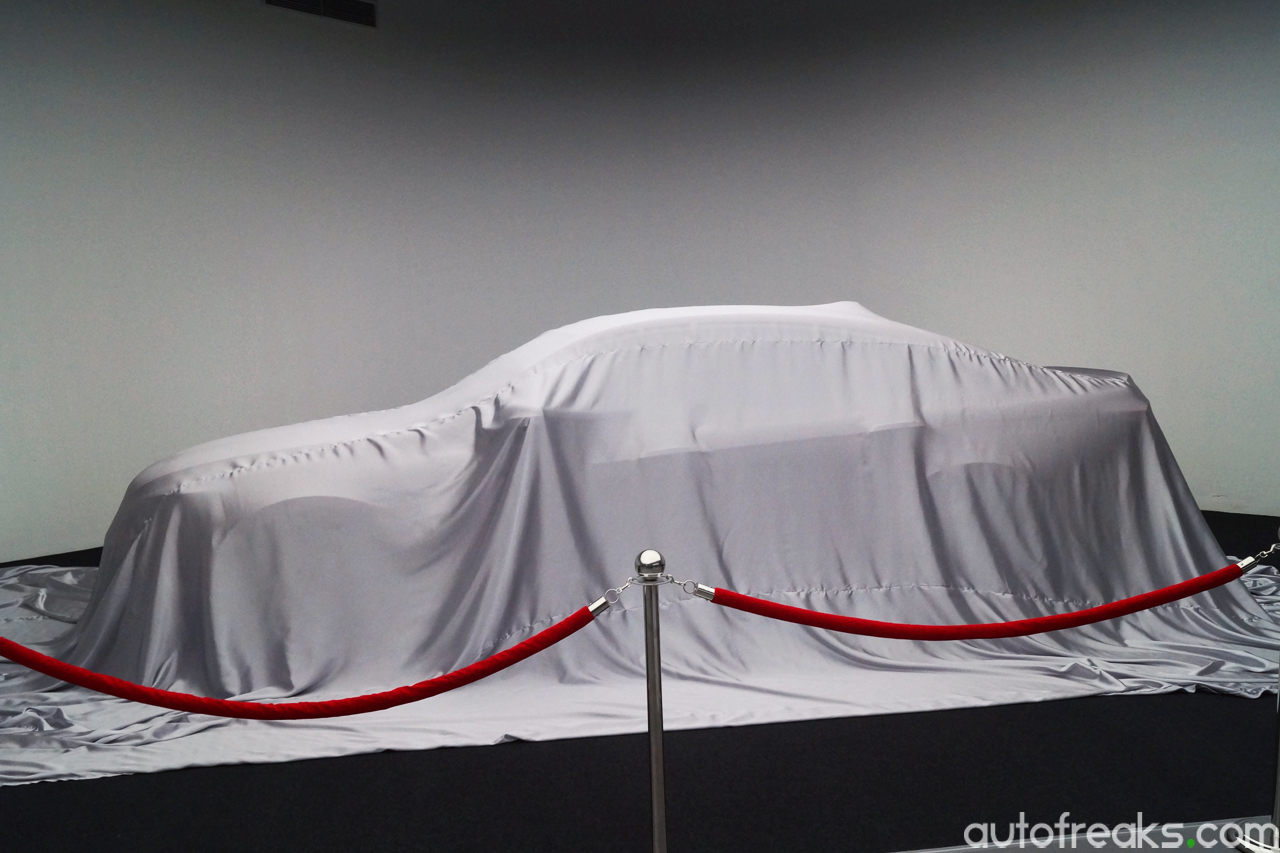 We also know that the 2016 Proton Perdana will measure 4,999 mm in length, and will share the Honda Accord's 2.0-litre and 2.4-litre i-VTEC engines, as well as gearbox.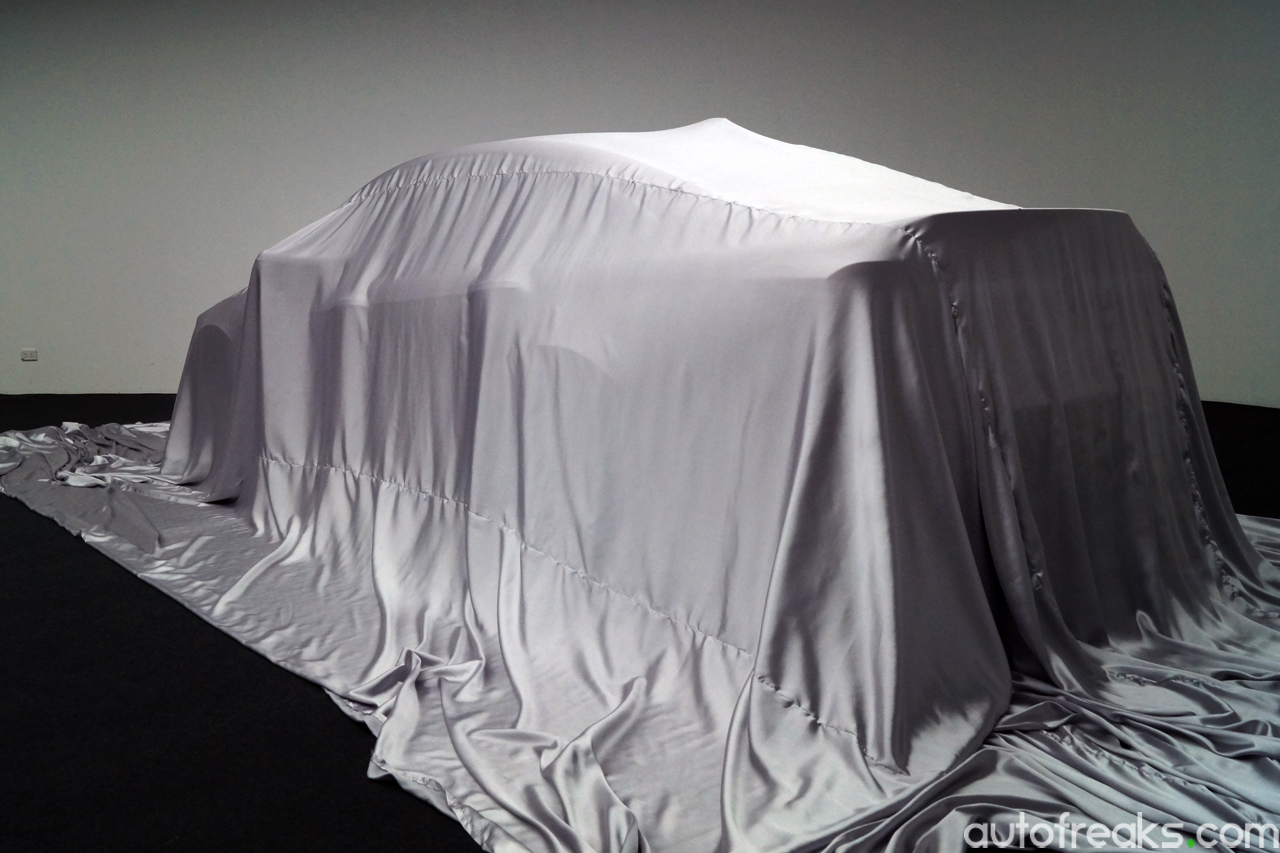 The 2016 Proton Perdana is currently on display, albeit under wraps, at the Alami Proton Carnival 2015, which will run till Sunday, 4 October 2015.