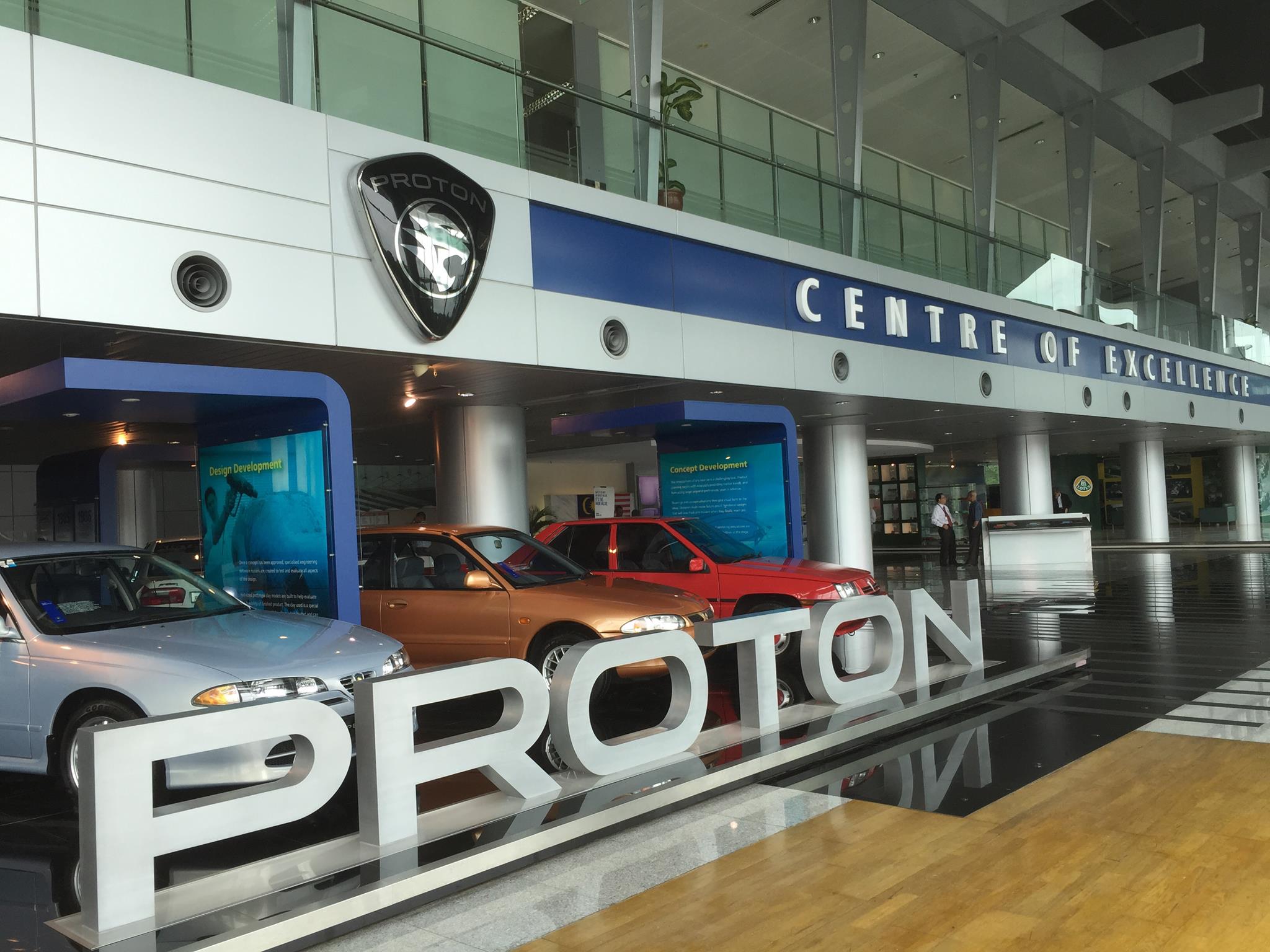 Well, that was unexpected. While we were expecting to have a sneak preview of the upcoming Proton Perdana, the first concept car we saw caught us by surprise. Proton has designed and built a pickup truck concept, no less. 
Up front, the Proton pickup truck concept has taken elements from famous American pickup trucks and mashed up their own. The large silver slit that cuts across the whole front grille end at both headlights. The pickup truck concept here features five LED headlights on each side. The LED daytime running lights are lifted off the 2015 Proton Exora. Proton has added a rugged looking skid plate at the bottom of the bumper.
The body moldings continue around the pickup truck. The side mirrors are lifted off the Exora, a hint of the donor car. Even the A-pillars are almost identical to the Exora, including the front quarter glass. To the back, the pickup truck concept here sports a large Proton wording across the rear tailgate. The rear lights are surprisingly small for a truck of this size.
Other details include 16-inch wheels wrapped with off-road rubbers all round, though the pickup truck concept here features rims with five lug nuts, compared to six lug nuts on regular trucks. Interestingly enough, unlike other pickup trucks which employs the use of leaf springs suspension at the back, this concept here rides on a torsion beam rear suspension.
An embargo was put in place, and we are only allowed to publish the said photos tomorrow afternoon, so stay tuned for that!