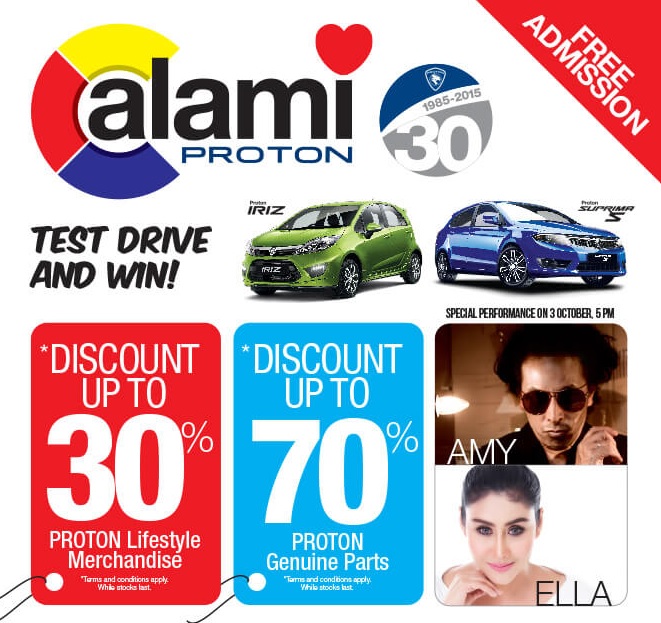 It is car-nival time at the Alami Proton in Shah Alam from 3 to 4 October 2015. At the two-day event, there will be extensive rebates for spare parts of selected Proton models such as the Waja, Persona, Wira and Saga, with parts slashed up to 70% of the original price. Some spare parts could be purchased for as low as RM1.00!
The extensive sale of Proton genuine spare parts can help prevent car owners from resorting to cheap and unsafe imitation parts to maintain their cars during and after the expiry of their warranty period. However, visitors and customers are advised to come early as sales are based on a "first come first served" basis.
In addition to the great deals and attractive ownership packages, visitors to the Alami Proton Carnival 2015 will also stand a chance to have a closer look at various cars from the official Proton car clubs.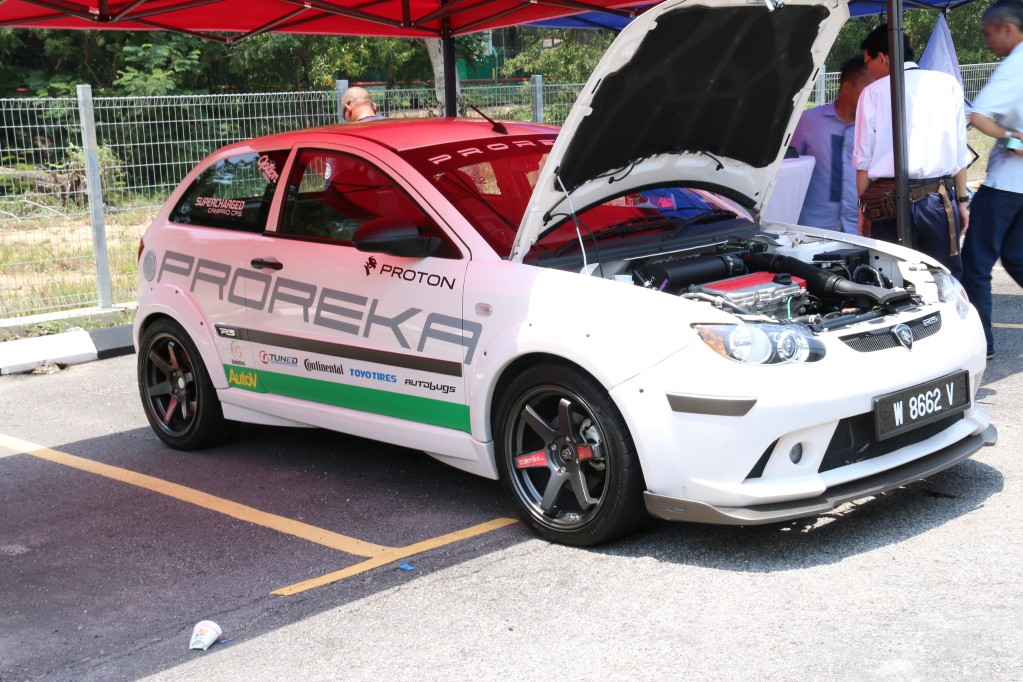 The Proton car clubbers will display their cars as Proton's ambassadors where they play a significant part in promoting better understanding of Proton's products and services, and the Proton brand. They do this indirectly, by organizing various activities together and being seen in public to promote their clubs and their passion for Proton cars while they also frequently encourage safe habits on the road and proper maintenance of the car.
Visitors to the carnival will also get first hand briefing on Safety with in-house experts on hand to explain on Proton's safety technology. There will be a plant tour, including access to Proton's Research and Development (R&D) building in which the visitors can see for themselves the line-up of concept vehicles from Proton, the process of how a car is made, from ideation, to designing on a sketch software until it is produced into a clay model and produced into an actual mold before the heart and soul of a car are installed. What's more, there will be lots of fun activities like test drives, sales of Proton cars plus lucky draws and games available at the carnival.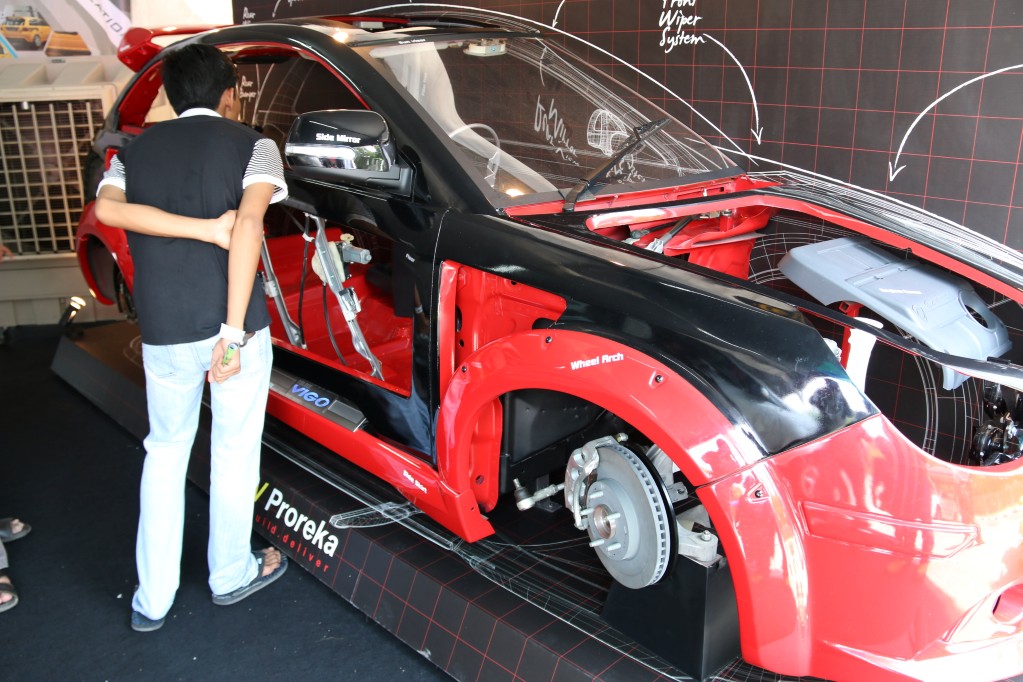 Visitors will also be able to enjoy the 30th Anniversary promotions, where customers can opt for the 1.99% interest rate per annum on Iriz, 100% financing scheme for government staff, incredible deals for Graduates and Undergraduates, low interest rates for other Proton cars and many more. Best of all, all new owners of Proton will be covered under the 7 years extended warranty promotion.
For more information about this event, visit www.proton.com.