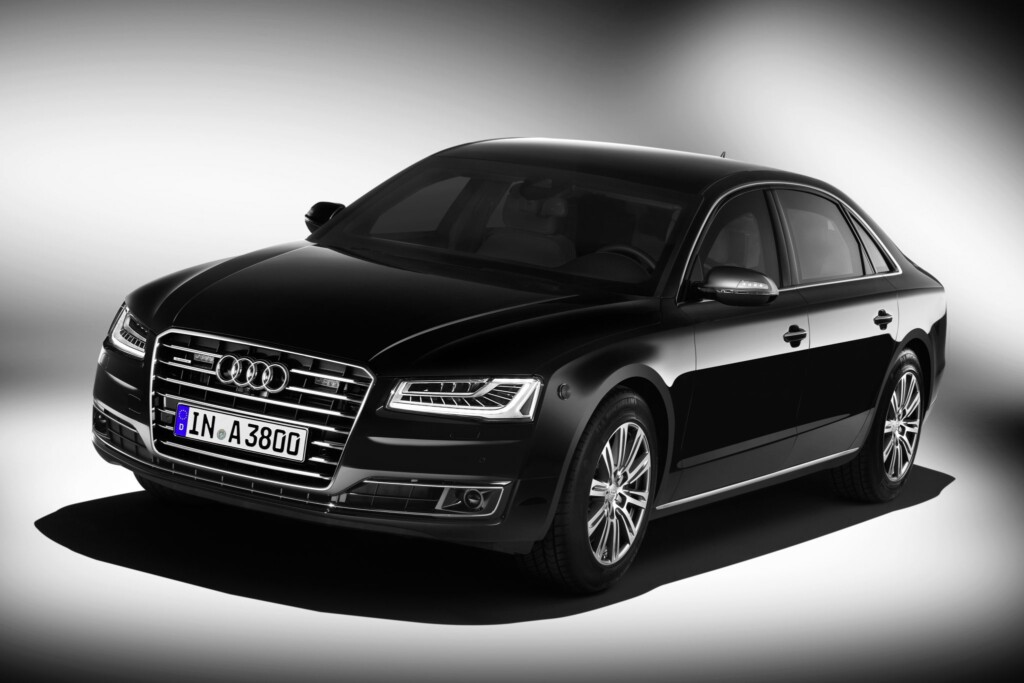 ADVERTISEMENT
Only just recently we reported about a security variant from Land Rover, the Range Rover Sentinel. In this day and age, the demand for secure vehicles seem to be on the rise as Audi themselves have just recently announced their contender.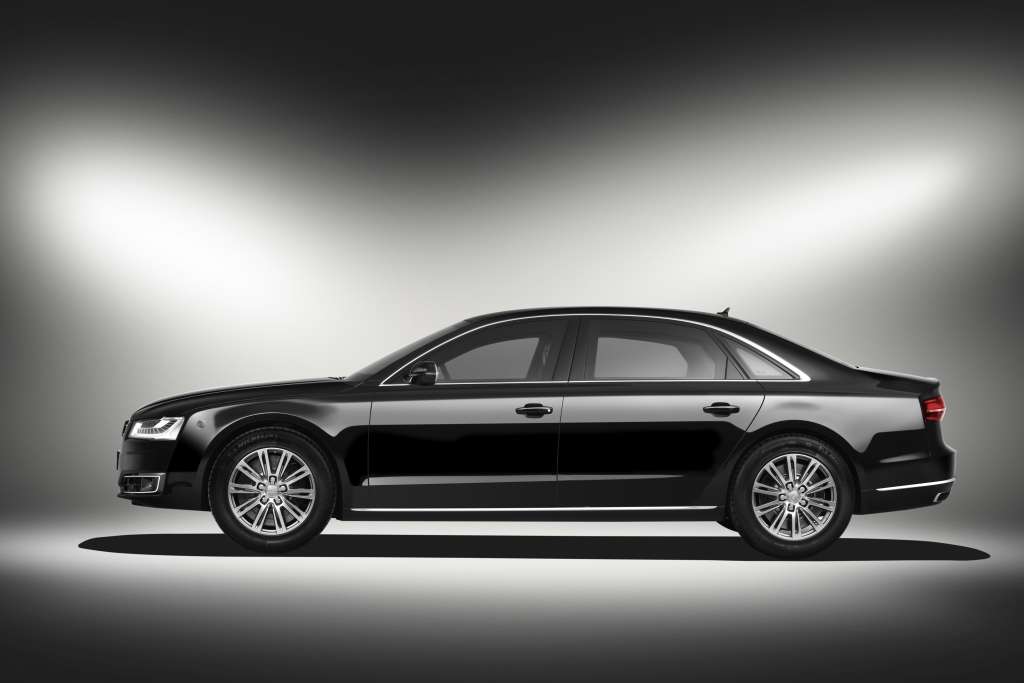 Audi has once again further developed its armored high-security sedan. At the International Motor Show (IAA) in Frankfurt am Main, the premium brand is presenting the most secure Audi ever in the form of the A8 L Security. The car will satisfy the criteria of the class VR 9 ballistic protection standard, currently the most stringent requirements for civilian high-security sedans.
Audi has once again made its armored security sedan even more robust. For instance, from now on the safety cell of the new Audi A8 L Security will integrate extremely resistant materials – aramide fabric, special aluminum alloys and a hot-formed steel armor that offers even more protection despite its lower weight. Audi engineers also further developed the vehicle's glazing. These improvements mean that the total vehicle is now certified to the requirements of resistance class VR 9. It has been tested for resistance to explosive charges in accordance with the ERV 2010 guideline. Previously, the A8 L Security fulfilled resistance class VR 7.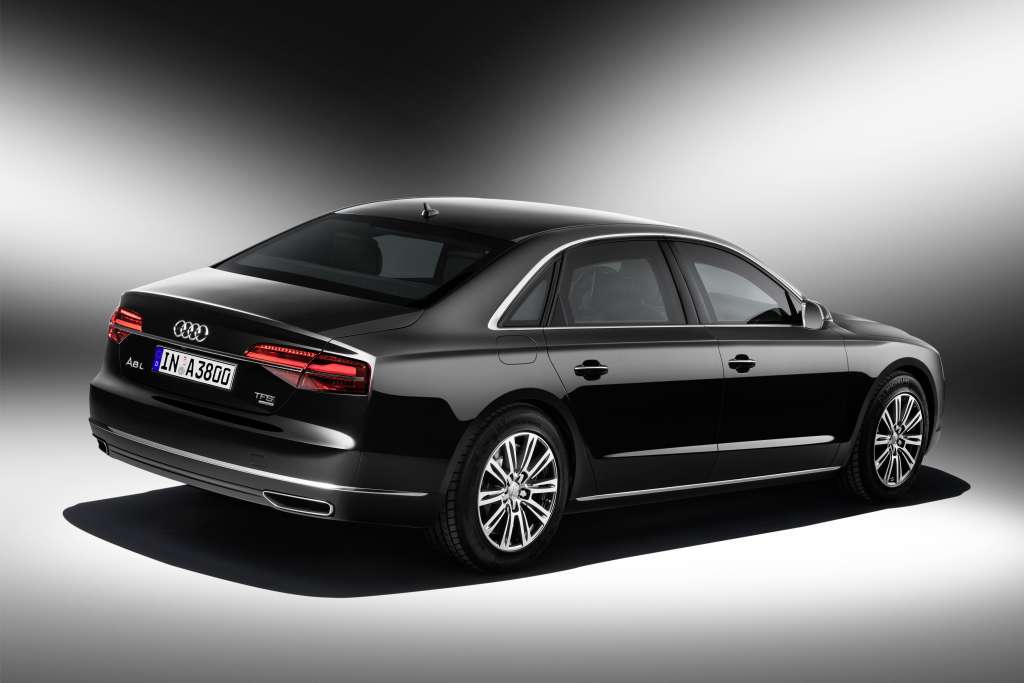 The company manufacturers each order entirely under its own supervision in a partnership between the Neckarsulm plant and a secure, top-secret factory. Standard security features of the luxury sedan include an armored communication box in the luggage compartment, an intercom for communication with the outside world and selective door unlocking. Upon request, Audi can deliver solutions such as its patented emergency exit system, a fire extinguishing system and an emergency fresh air system. Along with standard comfort features such as the relaxation seat at the rear, Audi can also satisfy individual requests.
The Audi A8 L Security assumes a unique position in its segment. Its quattro drive makes it the only luxury sedan with an all-wheel drive system that is offered directly from the manufacturer as an armored high-security vehicle. Thanks to the high share of aluminum in the body, the vehicle's weight is relatively low. Nonetheless, it can handle a maximum payload of 600 kg (1,322.8 lb), which is the best figure in the competitive field.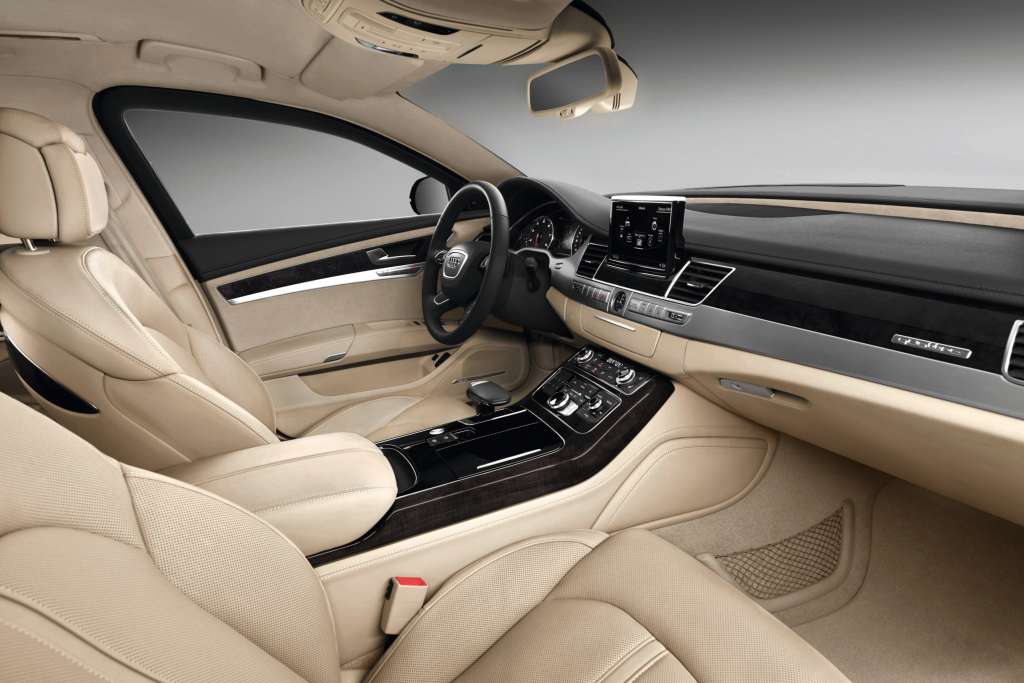 Two engines are available for the high-security sedan. The 4.0 TFSI, a biturbo V8, has a power output of 435 hp and produces 600 Nm of torque. The naturally aspirated W 12 FSI offers 500 hp and 625 Nm of torque. Its torque performance is strong, and its top speed is electronically governed to 210 km/h – a limit set in consideration of the tires that possess exceptional emergency flat-running properties. The entire chassis and the quattro permanent all-wheel drive are specifically designed to meet the high security requirements.
Orders are now being accepted for the updated Audi A8 L Security. Delivery is scheduled to begin in spring 2016.