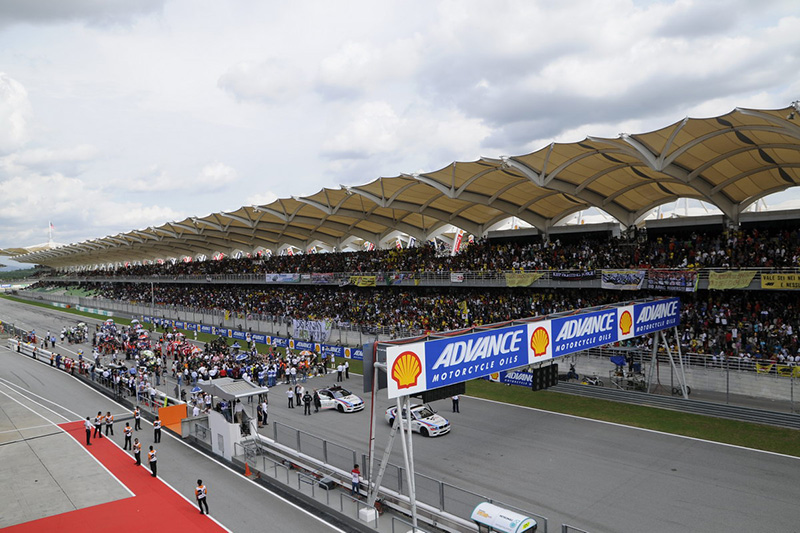 ADVERTISEMENT
Shell recently announced that the company will be the title sponsor of the Malaysia Motorcycle Grand Prix for the 2015 and 2016 championship seasons. The company has reached an agreement with Dorna Sports, the MotoGP rights holder, to support the FIM MotoGP World Championship and the Sepang International Circuit's hosting of the Malaysia Motorcycle Grand Prix for two-years in a row.
The title sponsorship of the Malaysia Motorcycle Grand Prix provides Shell with an opportunity to further strengthen its presence in MotoGP and showcase products including Shell Advance Ultra lubricant and the Shell V-Power fuel that are at the forefront of competitive innovation in world championship motorcycle racing. It also complements the Technical Partnership Shell has with Ducati and specifically with the Ducati MotoGP team and provides the ideal platform to engage further with motorcyclists within the Asia region and the world over.
The 2015 Shell Malaysia Motorcycle Grand Prix which will kick off in 25 October, will be the penultimate round of the MotoGP World Championship and it will be the 17th year it has been held at the Sepang International Circuit. With the Sepang International Circuit also the official headquarters of the Shell Advance Asia Talent Cup, Shell's support of the Malaysia Motorcycle Grand Prix further reinforces the commitment to motorcycling in Asia.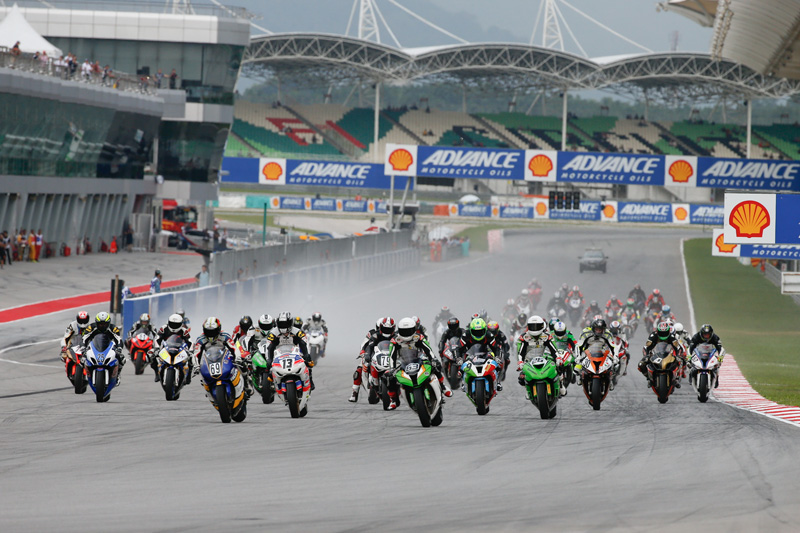 Andrew Hepher, Shell General Manager Global Marketing for Consumer Lubricants, said, "I am delighted to confirm that Shell has renewed its title sponsorship of the Malaysia Motorcycle Grand Prix for the next two years. This round of the MotoGP World Championship – held at the Sepang International Circuit – is one of the most exciting on the calendar and we are very pleased to continue our support of this event, which dates back to 2009, in a region that is very important for Shell. The title sponsorship of this event aligns perfectly with our Technical Partnership with Ducati and our involvement in the Asia Talent Cup, which seeks to find the next MotoGP champion from the Asia region. We are proud to further our intrinsic involvement in premier motorcycle sport and demonstrate our commitment to motorcycling on a number of levels."
Pau Serracanta, Managing Director of the Commercial Area at Dorna Sports, added: "I am extremely happy to announce this new agreement with Shell. The company has long supported MotoGP in the Asia region, and in Malaysia in particular, and the agreement between Shell and Dorna has always proved to be a total success. Shell Advance is also title sponsor of the Asia Talent Cup which is in its second season – further proof of the strength of the partnership with MotoGP."
Image: via SIC